DISCOVER THE COLOUR, VIBRANCY, TRANQUILITY AND MIDNIGHT SUN OF AN ARCTIC SUMMER.
As the Arctic awakens from its winter slumber, its raw and pristine beauty shines in the summer months. Admire the exotic tundra blooming of brilliant wildflowers with longer days and milder weather.

Venture above the tree line to experience the best of the Iqaluit in summer with all its top highlights. Visit Nunavut's capital city, a maritime community with a rich history.

Enjoy activities like hiking on the tundra. The rolling hills surrounding the city are full of dwarf vegetation and red-hued mosses. Explore Sylvia Grinnell Territorial Park, where you can hike along the river valley of the stunning Sylvia Grinnell River and fishing for Arctic char from the shore near the mouth.

Try kayaking around Frobisher Bay where icebergs may still be floating and seals sometimes appear. There is no better time to experience the bucket-list goal of kayaking on the Arctic Ocean than in the summer weather and with a dry-suit provided.

Enjoy daily guided town tours where you can delve into Inuit history and culture at Iqaluit's museums and art galleries. Visit the historic Hudson Bay Trading Post on the shoreline of the Apex Trail. Shop for souvenirs at the local craft stores full of stone carvings, textiles, and more.

Experience the charm of this maritime city and explore Canada's hidden gem destination!
Price


CAD $4,929*

(tax included)
per person *Flight pricing is subject to change
Location
Iqaluit, NU
Air Package


RT Flights Ottawa, ON to Iqaluit, NU Included in price

Dates


July 29 - August 01, 2022

August 05 - August 08, 2022

August 12 - August 15, 2022

August 19 - August 22, 2022

Length

Included
Round-trip flights from Ottawa, ON to Iqaluit, NU

Services of Arctic Kingdom expedition staff

3 Nights' accommodation at the Frobisher Inn (or equivalent hotel)

Town tour

Fully guided program

Packed lunch on Day 2 and Day 3

All transfers in Iqaluit
Not Included
Accommodation in Ottawa

Breakfasts and dinners

Tips, gratuities, personal expenses

Travel, medical and evacuation insurance

Additional costs associated with weather and/or layovers in Iqaluit or Ottawa






Trip Itinerary
*This sample itinerary is a good overview, but not exact. We have nearly 20-years of experience adapting day-to-day agendas to meet the interests of guests and local conditions. Excursions and activities may be delivered on different days.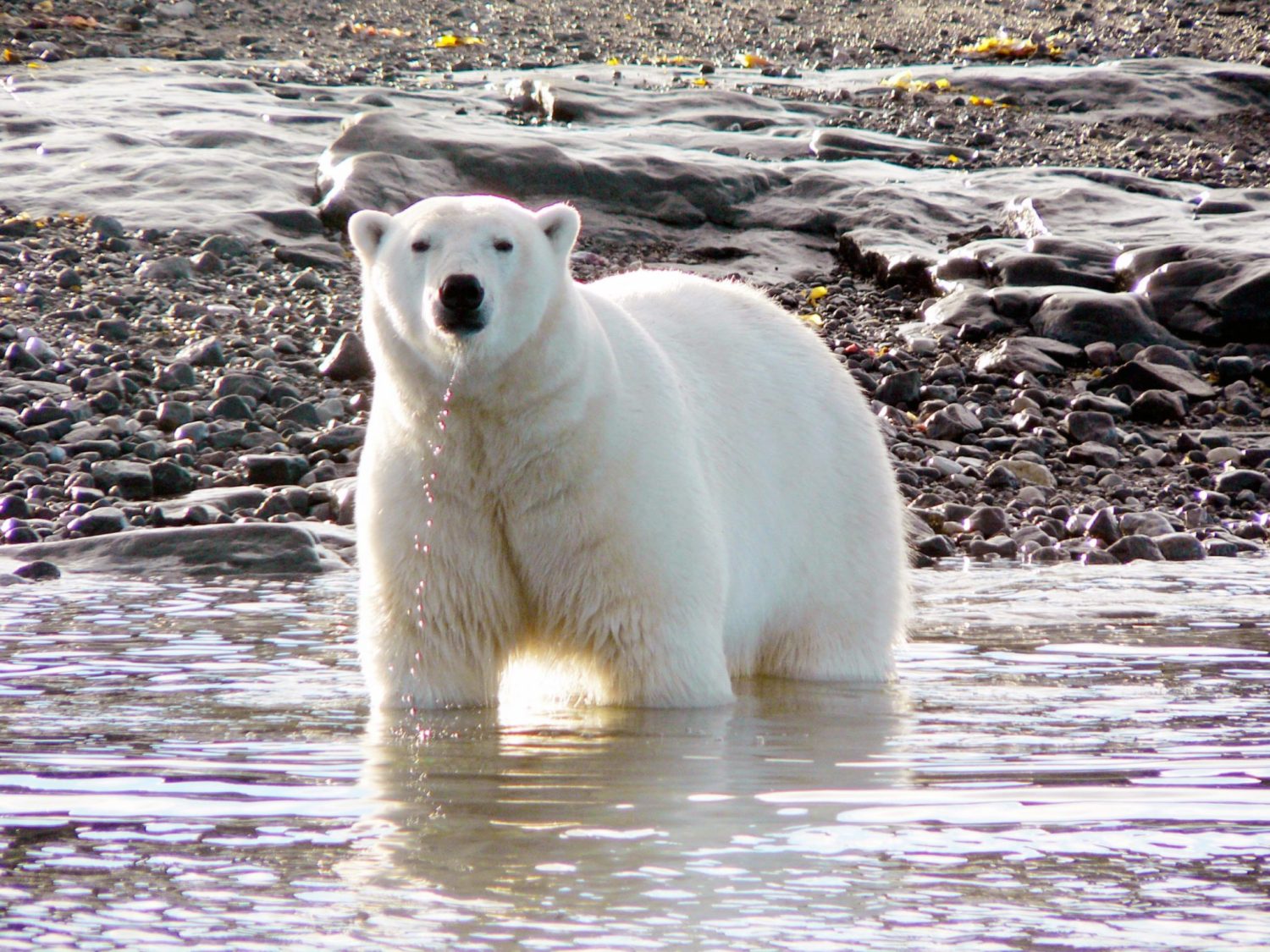 Day 1

Upon arrival in Iqaluit, you will be met by your Arctic Kingdom guide and transferred to your hotel. In the afternoon, enjoy an in-depth guided tour of Iqaluit and the nearby community of Apex and visit a variety of Iqaluit's attractions and highlights. This may include the Nunatta Sunakkutaangit Museum, Unikkaarvik Visitor Centre, the original Hudson's Bay Company Trading Post and more.
Day 2

Your Arctic Kingdom guide will meet you at the hotel and drive you to Sylvia Grinnell Territorial Park for a hike along the Sylvia Grinnell River.

Don't forget your camera and keep your eyes open for wildlife. A packed lunch will be provided. The park is an excellent hiking location for viewing the beautiful scenery, wildlife and flora of the eastern arctic region.

Hiking routes through the park vary in length and level of difficulty, from easy to challenging. The well-travelled River Valley route passes through birding areas and the park's coastal landscape. The terrain varies from gravel roadway to uneven tundra and boulder fields. The Hilltops and Meadows route allows hikers to experience tundra meadows, bedrock outcrops and unobstructed views of the surrounding region from several highpoints in the park. This route is considered a hike over uneven ground with some steep elevations. It has trail markers to aid in navigation around sensitive environments. Hikers are encouraged to take side trips from each of the main routes.

Interested in fishing for Arctic char at the river? Let us know in advance and Arctic Kingdom will provide a license and tackle for the hike.
Day 3

Your Arctic Kingdom guide will meet you at your hotel at a prearranged time. Today, if conditions allow, we will plan a kayaking excursion in Frobisher Bay. Frobisher Bay is named for the English navigator Sir Martin Frobisher, who, during his search for the Northwest Passage in 1576, became the first European to visit this area. Frobisher Bay also has some of the greatest tidal variances in the world. The record tide for Iqaluit is 11.85 metres, so conditions and weather must cooperate for us to allow a kayaking activity.

Either way, we will explore the bay or the land in the morning and enjoy a packed lunch served on the tundra. Exploring this amazing area in and around Frobisher Bay is a unique experience to the low Arctic as the rocky landscape is broken up by patches of lush vegetation giving the visitor an idea of the living conditions on the island at the time of the Thule people.
Days 4

Enjoy a free morning to explore Iqaluit at your leisure, and shop for unique gifts and souvenirs such as Inuit art, textiles, and carvings. Arctic Kingdom will transfer you to the airport for your early afternoon flight back to Ottawa.
With over 20 years of Arctic and expedition experience, we at Arctic Kingdom have been asked all kinds of questions. We understand that many of our guests have never partaken in an experience quite like our safaris nor have visited the Arctic before. We want to take this opportunity to make each of our guests feel comfortable and well prepared for their upcoming safari.
Book Now or Talk to a Travel Advisor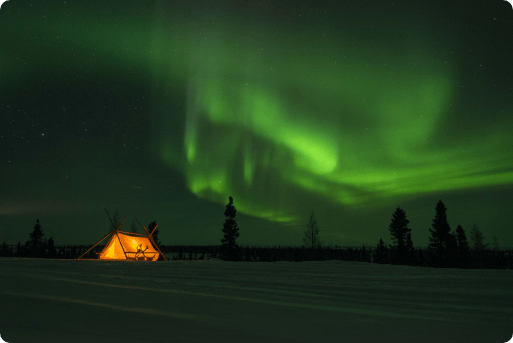 My expectations have been wildly surpassed. This is the most amazing adventure I have ever had in my life.
Carlos G, Mexico