March 13, 2020
We were so excited to listen to a recent interview on Chewin' The Fat with Arctic Kingdom's favourite chef, Matt Binkley.
Matt started the company, Culinary Search Group, that provides Arctic Kingdom with our exceptional gourmet chefs that produce masterful gourmet meals in our remote Arctic safari camps for guests from all over the world.
We've noticed that, even though we bring our guests to outstanding locations to see bucket list animals, we consistently hear the guests raving about the food!
This is a testament to how skilled Matt is at providing ideal culinary staff that excels in unique locations and through Matt's guidance of Culinary Search Group, we truly appreciate our partnership to bring the highest quality of gourmet meals to our Arctic safaris.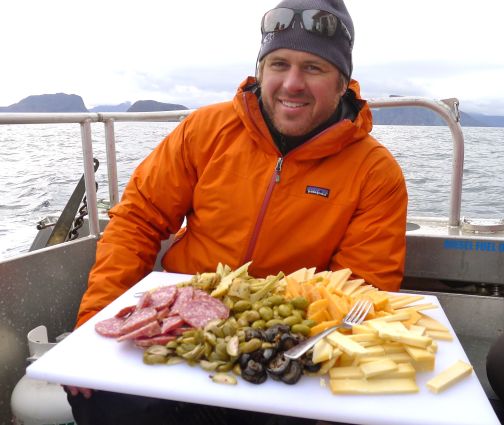 Get To Know Chef Matt Binkley
When Matt started in the industry as a line cook, how could he have imagined he would be working for some of the world's most interesting private clients across the globe. Or that he would create one of the leading full service bespoke culinary agencies that provides temporary and permanent solutions for the private and hospitality industry.
His culinary start speaks to his natural ability and foreshadows a long career as an industry leader. He started as a line cook at the age of 15, and by the time they realized he wasn't older, he had proven himself and caught onto everything. He had the dream of opening his own restaurant one day, but I wonder if he ever could have planned for the career that awaited him.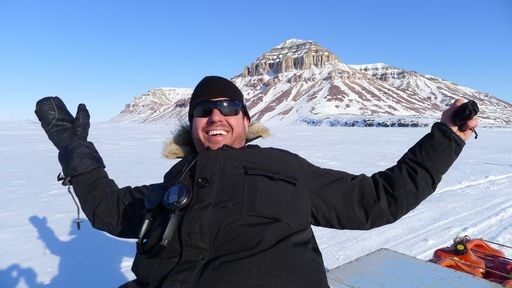 Throughout the interview, Matt expresses his belief that strictly planning your entire career can hold you back from unexpected opportunities along the way and heights greater than your wildest dreams. His career is a testament to this, and it wouldn't be long after his first job as a line cook that he had an unexpected opportunity to pursue an Honours Bachelor of Science, Nutrition and Nutraceuticals at the University of Guelph. Soon he was training under Michael Stadtlander at his famous Eigensinn Farm.
I wonder if he could have imagined he would be working with private clients like Kevin O'Leary, David Copperfield, Dave Grohl, Mario Lemieux, and the royal family of Jordan! Or that he'd be working throughout Muskoka, on private islands like David Copperfield's, on celebrity and VIP yachts in the Caribbean, and to 3 Michelin Star restaurants like Jean-Georges in New York.
The interview tells the story of how Hurricane Katrina would lead Matt to cook directly for Jean-Georges and spend two weeks flushing out his Fall menu. Talk about, couldn't have planned for that opportunity!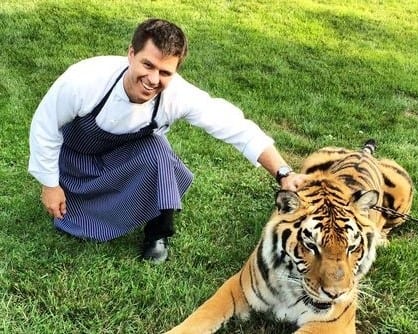 But it isn't luck that led him to these heights. Matt mixes his flexibility with his dedication to nutrition and sheer ability. He gained the opportunities through long years of building contacts in the industry, teaching courses to related industries like butlers and chauffeurs.
What was so refreshing to hear in the interview was that he felt like working in a restaurant lacked the opportunity to see the reactions of a guest trying his food while he worked at the renowned restaurant North 44. Even though the restaurant was in its heyday and he was excelling, he still yearned for a new experience. This would lead him to his first private client, Kevin O'Leary, one of Canada's most successful businessmen and television personalities.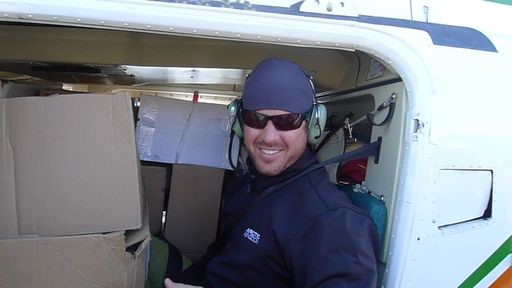 He relates in the interview how this opened his eyes to a bigger culinary world and the professional reward he was seeking when interacting with his clients. He describes how he cherished the opportunity to work with the highest quality foods, the creative opportunities to develop menus, and the chance to grow as a cook. He describes how O'Leary helped him improve his knowledge of wines, which is hard to learn purely through theory and how it helps when you get to taste-test the pairings.
After years of exciting jobs with some of the most interesting clients, he began his family with the birth of his first child and quickly saw that it would be hard to balance his demanding schedule and a family. He noticed he was still getting a lot of calls from clients and realized that these were lost opportunities. So, with his entrepreneurial instincts, he saw the growing demand for chef placements, especially for private clientele, and would seek out a business partner and started Culinary Search Group.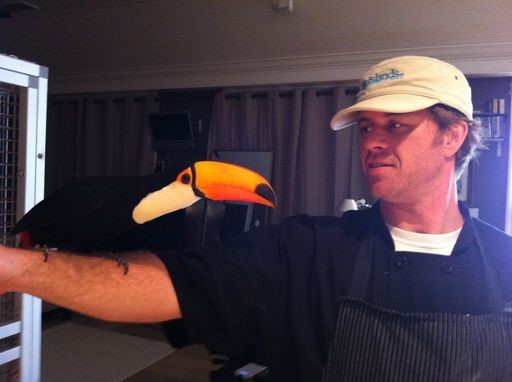 Working With Arctic Kingdom
Lucky for us, Matt's career would lead him to work on an Arctic Kingdom wildlife tour just south of the Northwest Passage where on just the first day, he saw his first polar bear!
On the trip, he also saw walrus, Arctic wolves, and muskox. He had the opportunity to hang out with professional wildlife photographers that were guests and taught him how to approach wildlife to get great photos.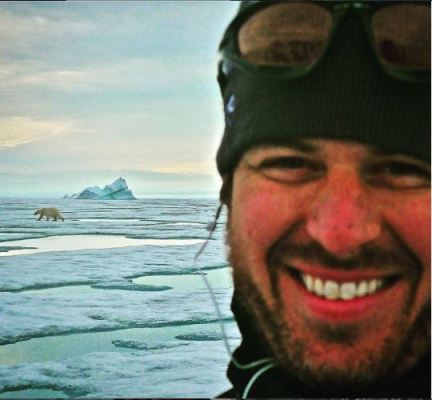 Arctic Kingdom is the global leader in land-based Arctic wildlife tours, custom experiences, and getaways in the Canadian Arctic. With more than 20 years of operating in the Arctic, we have unparalleled expertise in Arctic wildlife and habitats, and unmatched access built through years of experience and relationships with Inuit communities. With decades of experience, Arctic Kingdom excels at programmed tours and private, customizable trips that take guests anywhere they can dream of in the Arctic.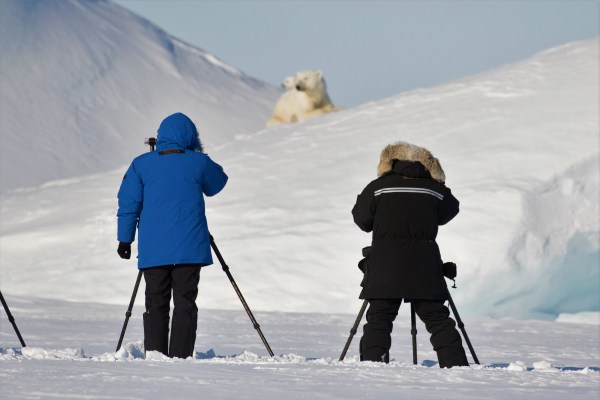 As a luxury tour operator in an exciting and remote location, we know the importance of good food. But hearing the feedback from guests and seeing how there are not even crumbs left after each meal, we appreciate the incredible culinary team that Culinary Search Group provides us with each season.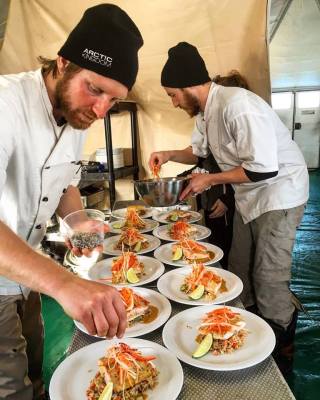 The great advantage that we notice with Culinary Search Group is that they pick people who fit each placement with the natural and creative ability to use the resources available while providing expert gourmet meals that use elements of the local environment.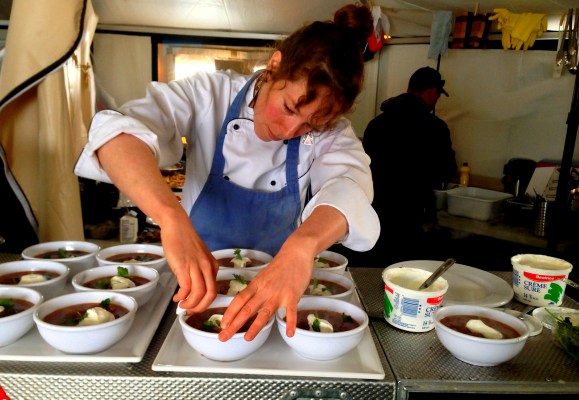 On a trip I went on, I noticed the chef foraging for fresh mussels at low tide, just feet away from the dining lounge that accompanied freshly caught Arctic char. A guest had picked local mushrooms, and that night we saw them beautifully sautéed among our T-bone steaks.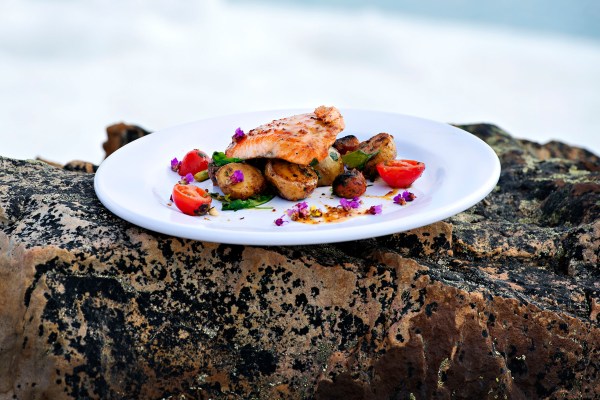 Even using local garnishes to add to exquisite meals demonstrates the ingenuity and skill of these chefs.
We believe there is nothing better than starting the day with a hot and delicious breakfast, so you can imagine how guests find their eggs florentine mouth-watering before a day of wildlife viewing.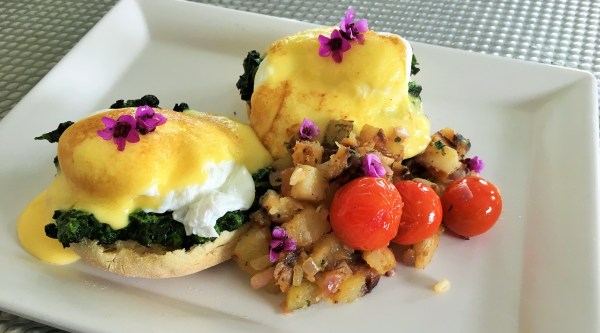 Their ability to build out these phenomenal meals each day in this location shows their professionalism and their creative instincts.
Matt Binkley joining us on that tour almost eight years ago was the beginning of a great relationship. Matt mentions in the interview that he immediately had caught the Arctic Bug and was excited to get back north as soon as possible. It was around this time, when he came back from this Arctic tour, that he began privately providing chefs to Arctic Kingdom, and a year later, he and his business partner launched Culinary Search Group.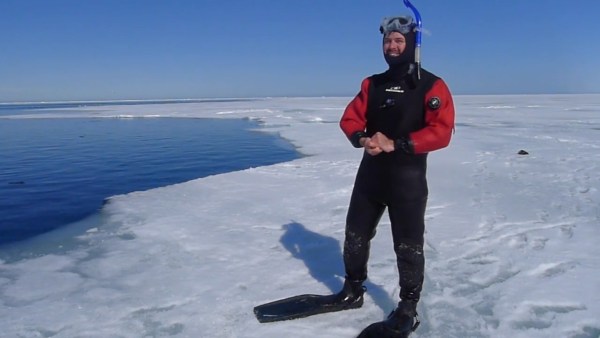 If you are interested in some of the remarkable gourmet foods featured on our Arctic wildlife safaris, try our blog, Gourmet Food in the Arctic, here. And for more Arctic content about northern wildlife, animal migrations, Inuit culture and history, and tour details, explore our blogs and articles by clicking here.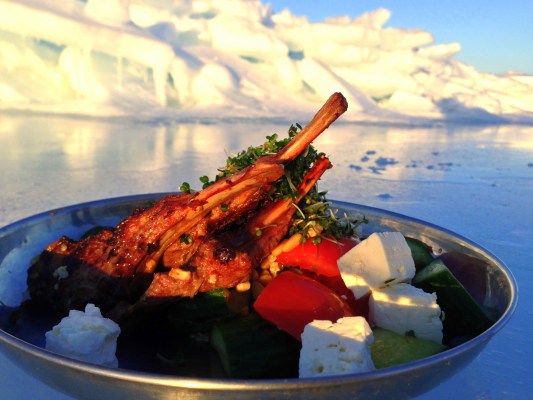 The interview discusses the criteria for receiving a Michelin Star as: 1 Star – a very good restaurant, 2 Stars – excellent cooking that's worth a detour, 3 Stars – exceptional cuisine worth a special journey. Now Arctic Kingdom hasn't been ranked, but our guests often tell us that it is exceptional cuisine that made their special journey even better!
Culinary Search Group
Culinary Search Group is a diverse chef service provider, specializing in Consulting and Recruitment for both the Public and Private Food Sectors. They can offer you a wide range of Culinary Staff for both industry and private placement; from Front-Of-House to Back-Of-House; Executive & Corporate Chefs. Our goal is to tailor our search to meet your needs. Our chefs travel worldwide from the Exuma Islands in the Bahamas, to the Canadian High Arctic.
If you are tired of grilling the same salmon meal every night, try Culinary Search Group, where you can work with unique foods like caribou, Arctic char, and so much more!
If you are interested in Culinary Search Group for an event, a trip, or a private culinary team, please contact them through CulinarySearchGroup.com for professional services that will delight your taste buds.
Culinary Search Group is on all social media platforms and great to follow for inspiring meals and current projects. Find their handle at @culinarysearchgroup.
To listen to the full interview, click here.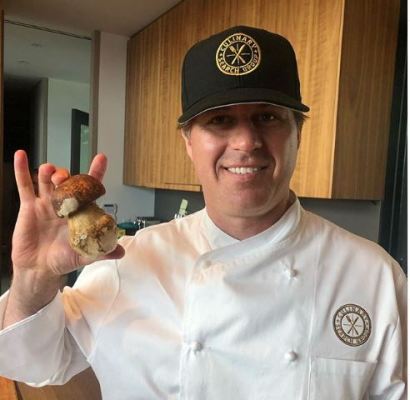 Experience The Arctic On A Safari
Get chances to view elusive Arctic wildlife and experience the majesty of the Arctic on safaris almost year-round. View all Arctic Safaris here.
Ready for adventure? Contact our Arctic Travel Advisors to book.
Are you still curious about the many wonders of the Arctic or looking for more interesting content then explore more blogs here!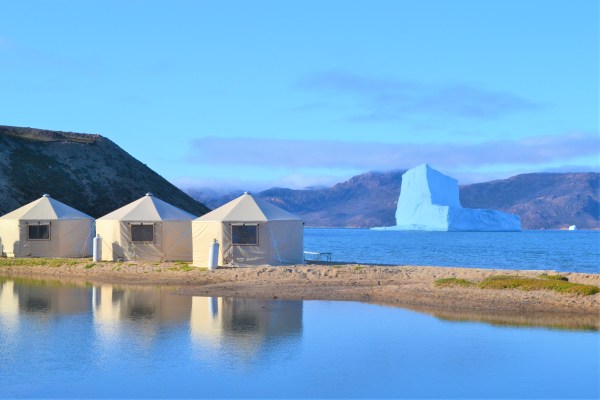 By: Mat Whitelaw & Arctic Kingdom