December 28, 2019
Do you have dreams of coming to the Arctic and seeing the unbelievable wildlife and breathtaking scenery? Are you interested in safe and comfortable wildlife viewings that can feel like you're watching BBC's Planet Earth, but they're actually right there in front of you?
After 20 years of experience in the Arctic, our friendly staff welcomes you on the adventure of a lifetime with bucket list highlights any season of the year.
Come explore our safaris and getaways and see what trip, or more specifically what wildlife and landscapes you can't resist coming to see!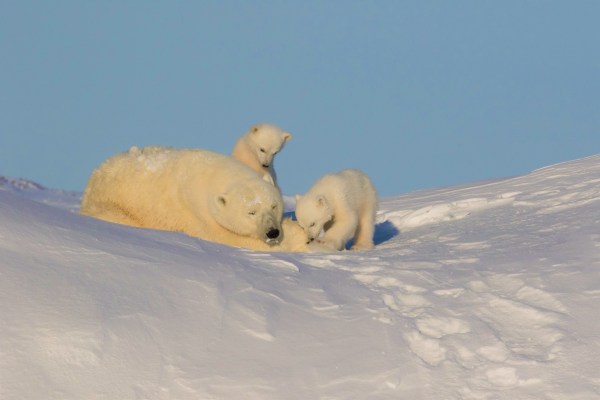 Mother & Cubs Polar Bear Photography Safari
This exceptional trip brings wildlife photographers and enthusiasts to the western coastal lowlands of Hudson Bay at one of the most miraculous events, baby polar bears emerging from their birthing dens.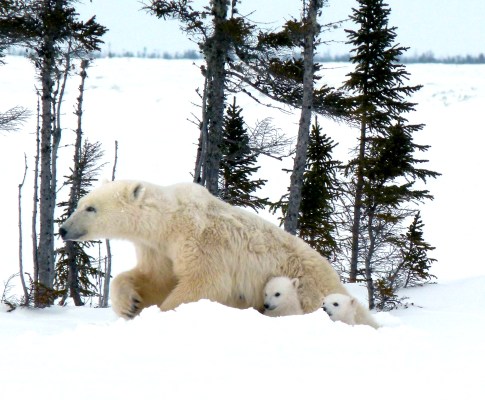 Fly into Churchill Manitoba and be one of the few people allowed into Wapusk National Park at this remarkable time of year. Photograph the early moments as cubs discover and explore this new bright winter world. Affectionate moments shared between mother and cubs are touching and will stay with you.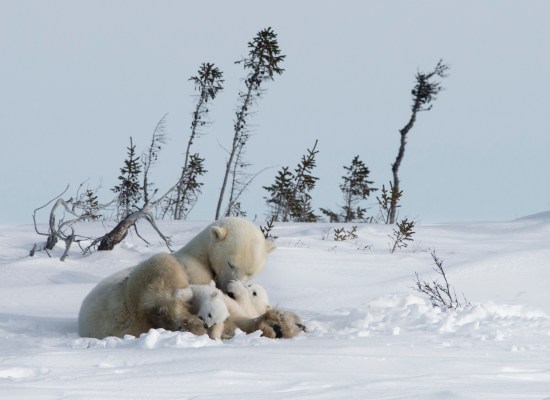 Limited space makes this trip exclusive as the park is closely regulated and Arctic Kingdom is fortunate to have a number of the spots available at Wapusk Lodge. Arrive at locations in heated tracked vehicles for comfort.
Explore more details here – Mother & Cubs Polar Bear Photography Safari
Spring Polar Bears & Icebergs of Baffin Safari:
This trip takes you to the dramatic coastal landscape of the Eastern Baffin Island. Arrive in the community of Qikiqtarjuaq and set off in a traditional northern sled, the qamutik, pulled by Inuit guides on snowmobiles. Zoom past epic mountains and icebergs frozen into the sea ice making enormous pillars.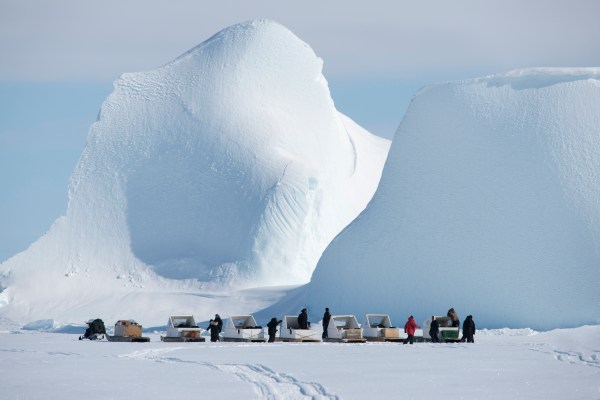 Arrive at your safari camp and enjoy your spacious heated tent. Generators keep your equipment charged so you can spend the days taking incredible photos of iconic northern landscapes and, of course, the mighty polar bears that wander the frozen icescapes.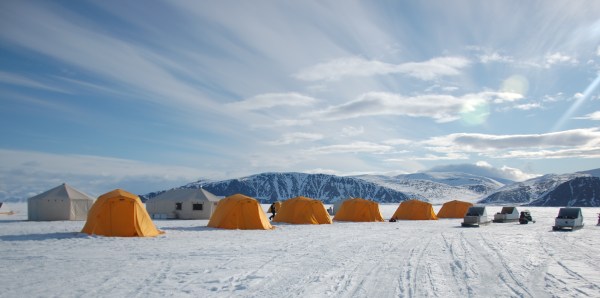 Join our expedition leader and take advantage of the remarkable knowledge of the Inuit guides as you spend your days touring the stunning north to find polar bears walking among snowdrifts or perhaps taking a nap on an iceberg.
What's amazing about this trip is you have a full range of polar bear opportunities set in the beautiful white backdrop of the Arctic. The spring means you may see a mother and her cubs playing or a male polar bear marching across his domain.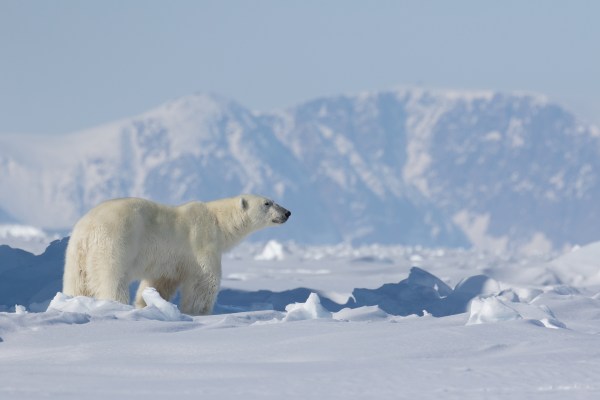 Rest under the stars at night with ideal conditions for Northern Lights to dance and simmer above. Enjoy a fantastic northern adventure!
Explore more details here – Spring Polar Bears & Icebergs of Baffin Safari
Narwhal & Polar Bear: A Floe Edge Safari
In the land of the Midnight Sun, where you can experience almost 24 hours of daylight, come explore one of the Arctic world's most exciting and dynamic features, the floe edge.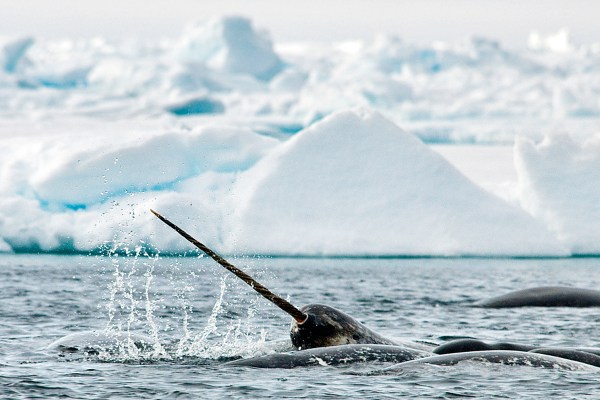 On the edge of Eclipse Sound, not far from the community of Pond Inlet you find this remarkable landscape of mountain ranges and glaciers. Ride in qamutik to our heated safari tent camp before heading to the floe edge each day.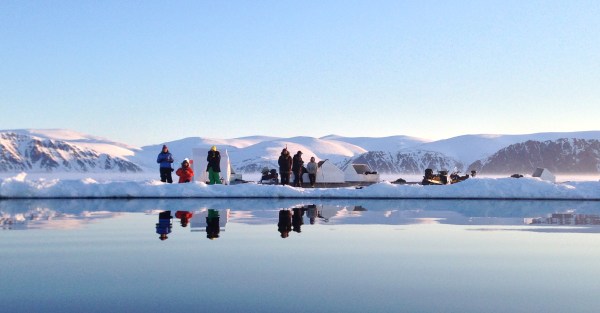 The floe edge is the place where frozen sea-ice meets open ocean, this is the place narwhal and beluga swim past each year as they undergo one of Earth's great phenomenon, the Arctic whale migration.
Our land-base and small group safaris allow you to stand on the very platform between you and the Arctic ocean full of sea life. Our land-based viewing means we don't create any noise that may disturb whales passing by and encourages them to socialize nearby and linger. The small group means you'll have all the space you need to get that fantastic photo.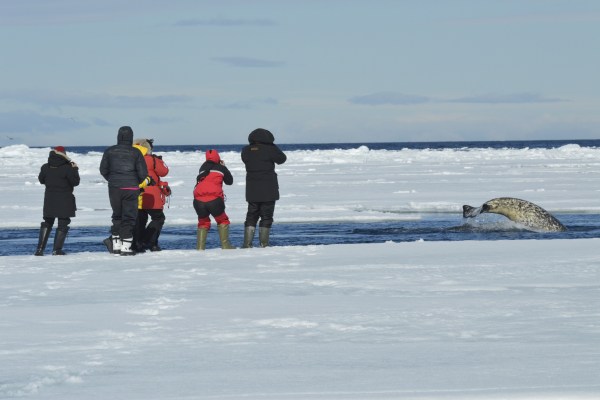 The floe edge is called the "line of life" because of the cycle of wildlife that are attracted to this place. As the spring sun reaches the ice it energizes microorganisms that attract whales. Polar bears are often attracted to the floe edge because of this burst of life making this one of the most exciting places in the world.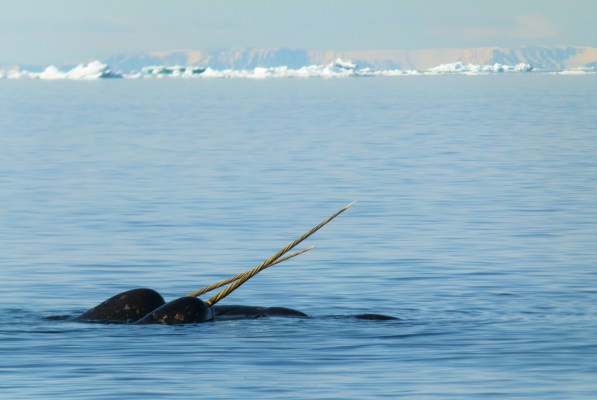 Explore more details here – Narwhal & Polar Bear, A Floe Edge Safari
Featured Guest: Jill Heinerth
This year on our May 15th-22nd Safari, Narwhal & Polar Bear Safari, we are ecstatic to be hosting Jill Heinerth, the world-renowned Canadian diver and filmmaker. It is said that "more people have been to the moon than to places she has explored."
Join Jill as our featured guest and get the chance to dive and chat with one of the world's most engaging modern-day explorers. Ask her questions about her new book, Into The Planet, that tells stories such as exploring within the world's largest iceberg near Antarctica.
This trip is for divers and non-divers who are looking for an engaging and knowledgable companion in Jill. Get the chance to dive with her, or stay dry and take spectacular photos and enjoy an Arctic experience with this polar explorer.
-Dates featuring Jill: May 15th – 22nd
Polar Bears & Glaciers of Baffin Island
Curious what the Arctic looks like in the summertime? Think you could wear a t-shirt above the Arctic Circle? This amazing adventure takes you to the same area as our Spring Polar Bear safari but now with open ocean instead of frozen sea-ice.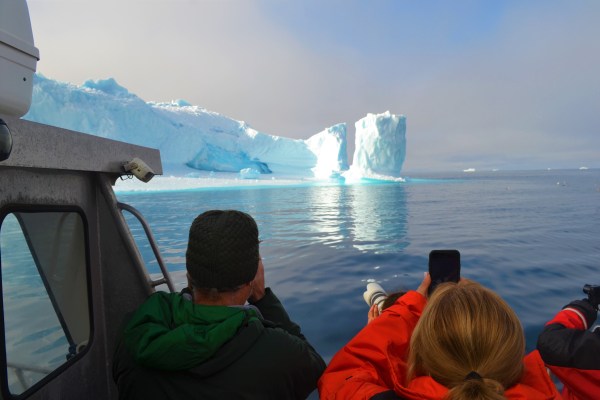 This bucket list trip features daily boat trips along the coast where you'll find polar bears resting on rocky beaches or swimming from one point to the next peninsula.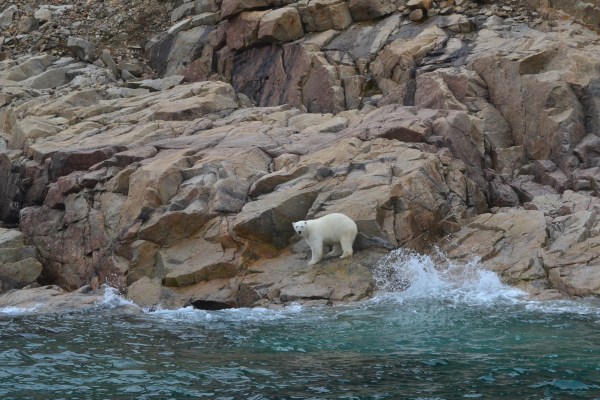 Each day aims to find polar bears but also has other highlights such as the bird cliffs where you'll find hundreds, even thousands of migratory birds that have arrived just for the summer before heading south.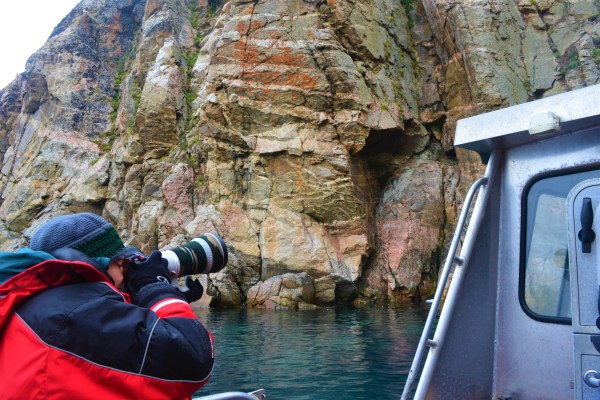 And the breathtaking Iceberg Alley, where currents and winds push passing icebergs that have broken off local glaciers or even Greenland which lies beyond the horizon. If the conditions are good, enjoy a day of kayaking near these gentle giants. Do you know anyone who's ever kayaked on the Arctic Ocean?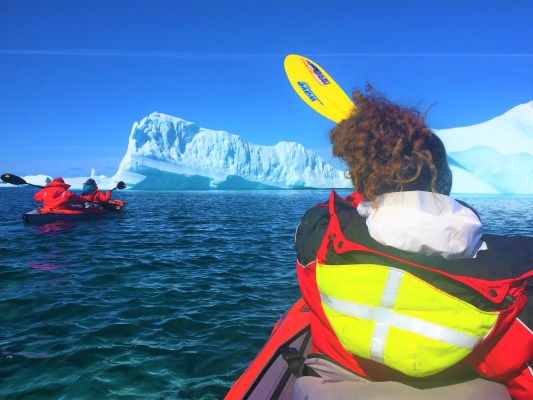 With stunning landscapes and the extended daylight, you will travel past granite cliffs that match and exceed anything in Yosemite. Boat past glacier-fed waterfalls as you travel along Arctic fiords finding yourself at the edge of Coronation Glacier.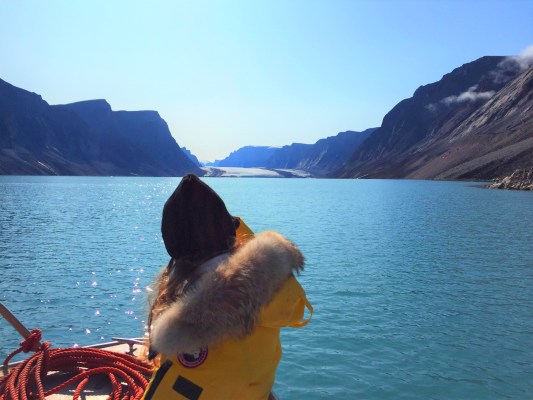 Explore more details here – Polar Bears & Glaciers of Baffin Island
Polar Bear Migration Fly-In Safari
Enjoy the views as you fly in by private charter to the west coast of Hudson Bay to a place known as "polar bear alley".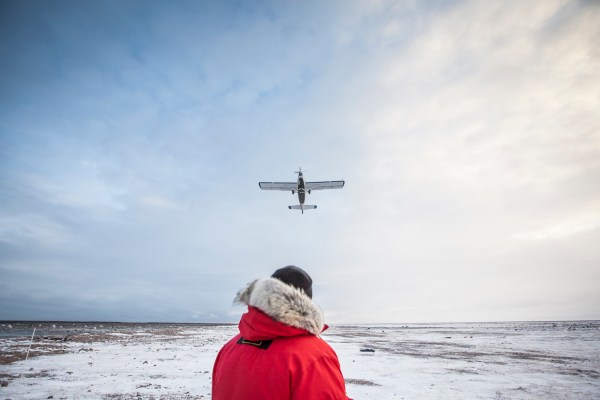 It gets its name because our cabins are nestled near the waters edge where some polar bears will spend the fall migrating north looking for ice frozen enough to walk out onto and begin their winter hunting season.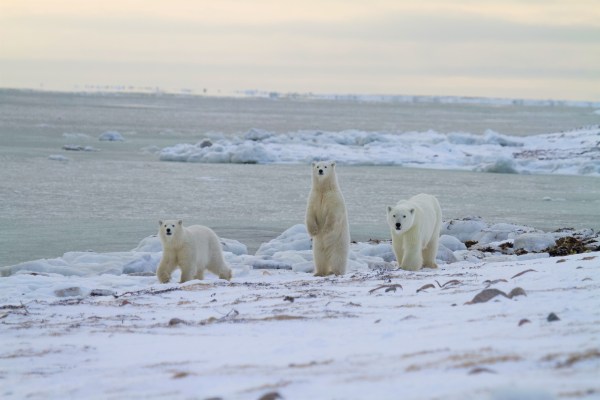 This exclusive photography opportunity puts you safely behind an unobtrusive electric fence that keeps you safe yet provides unparalleled opportunities. Enjoy the chance to get photo-bombed by a polar bear!
The tundra is the home to another stunning creature, the Arctic fox. Known to be playful and calm around people, this may become your favourite moments.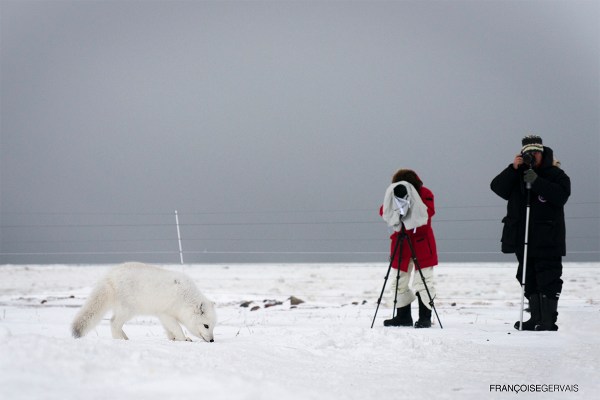 This is another ideal time of the year for the Northern Lights as the fall begins to prepare for the dark winter. Bring your tripod, set your camera to a long exposure, and take in this galactic show above.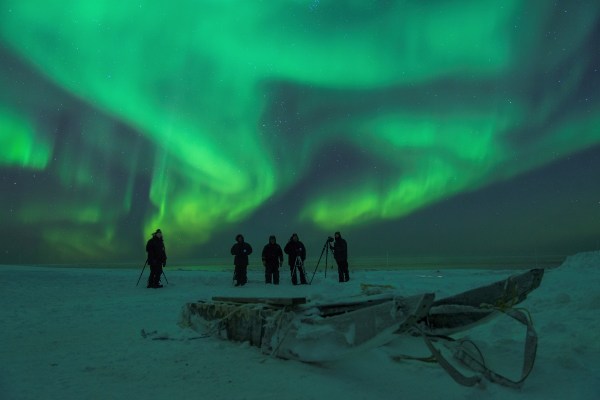 Explore more details here – Polar Bear Migration Fly-In Safari
Taste of the Arctic: Summer Getaway
Enjoy a guided tour of Iqaluit, the capital city of Nunavut. Explore the history, culture of the north and experience activities like hiking and kayaking.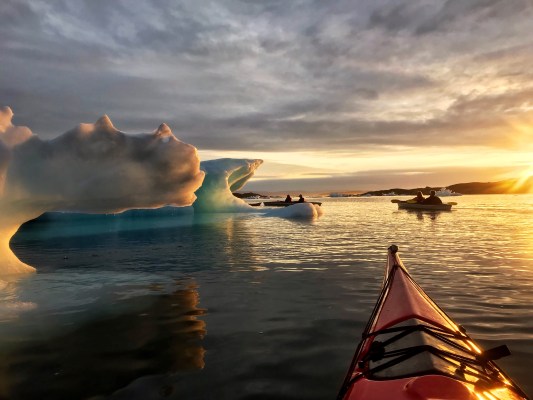 Enjoy highlights like the old Hudson's Bay whaling station, the Nunatta Sunakkutaangit Museum and Unikkaarvik Visitor Centre offer cultural and historical context to this stunning city. Enjoy a stop at the NuBrew Co. Nunavut Brewing Company, the only microbrewery in Nunavut with a refreshing flight to test the diversity of beverages.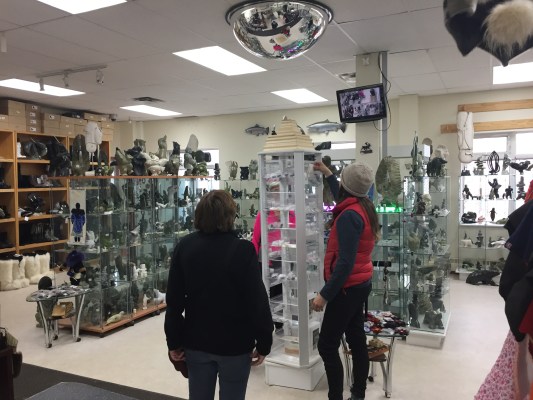 A beautiful city to walk through with carved statues and the colourful homes and buildings of any coastal city.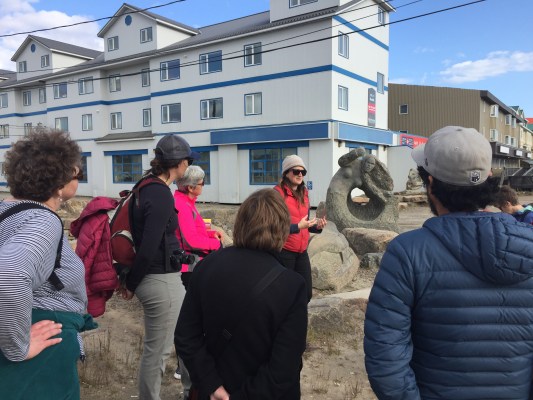 Explore more details here – Taste of the Arctic Summer
Guided Northern Lights Getaway
Come explore the coolest capital in Canada at a time that the Northern Lights are dancing across the winter sky.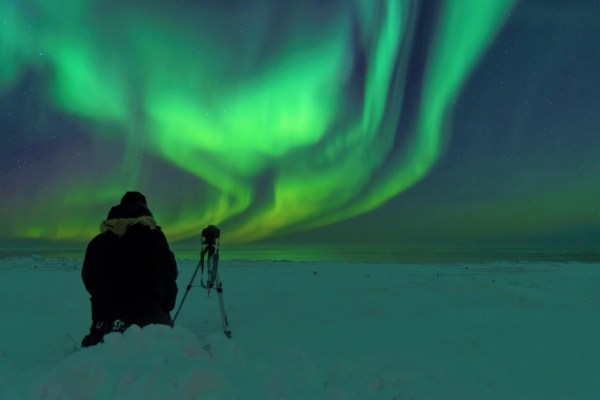 Iqaluit lies within a range that displays the galactic phenomenon of the Northern Lights. Explore the fantastic city highlights during the day and arrive at our secluded northern lights viewing location just beyond the city lights.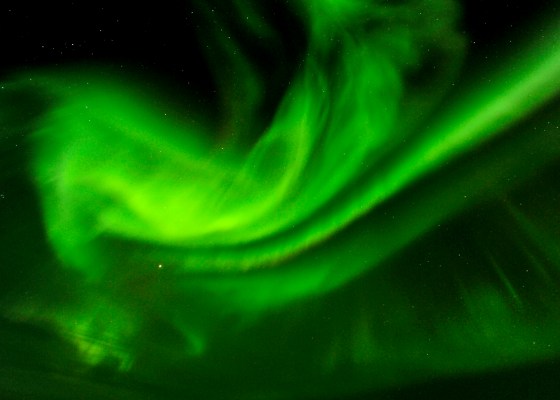 A northern lights photography workshop on the first night will help photographers of any level capture beautiful moments as the green and purple strands of lights stretch magnificently across the Arctic sky. With a warm-up tent and warm beverages to stay warm it's the perfect way to visit this winter wonderland.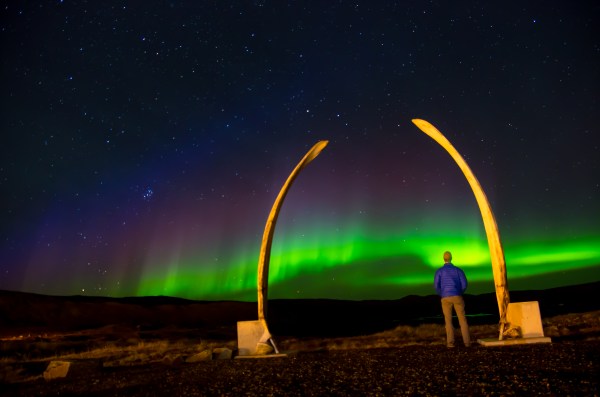 Explore more details here – Guided Northern Lights Getaway
Travelling With Arctic Kingdom
Arctic Kingdom's trained Inuit guides keep your group safe while a team of staff ensures a comfortable and exciting trip. From your expedition leader who will guide you along your journey from answering questions about your location to the wildlife, a camp manager in charge of maintaining a clean and comfortable camp, and a gourmet chef team that brings Arctic flare to delicious gourmet meals.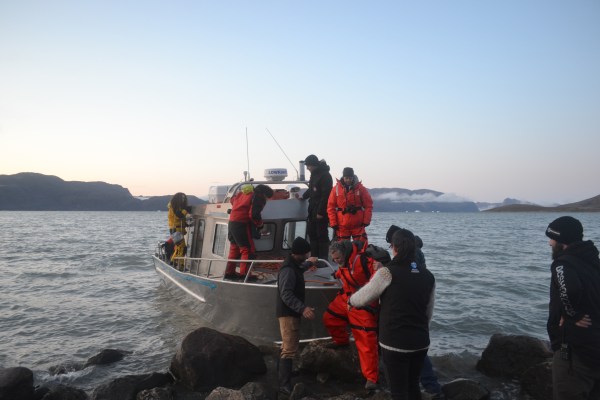 The Spirit of Adventure reminds us all that patience is always key when it comes to wildlife viewing. The animals arrive on their own schedules but those organic photos are also the most ideal. Weather conditions may vary so understand that your safety is our highest concern when deciding daily plans. When visiting new cultures and destinations it is important to appreciate local customs. We apply our extensive experience in the region and knowledge of the wildlife to provide the safest and most ideal adventure.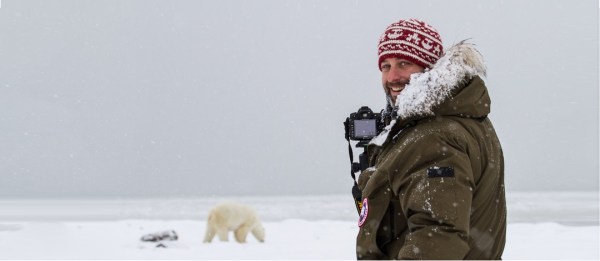 Experience The Arctic On A Safari
Get chances to view elusive Arctic wildlife and experience the majesty of the Arctic on safaris almost year-round. View all Arctic Safaris here.
Ready for adventure? Contact our Arctic Travel Advisors to book.
Are you still curious about the many wonders of the Arctic or looking for more interesting content then explore more blogs here!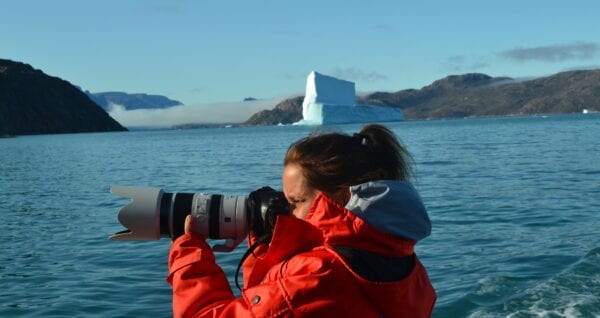 By: Mat Whitelaw