February 27, 2020
Today is International Polar Bear Day! At Arctic Kingdom, we love all things polar – but polar bears may just be our favourite!
That isn't to discount the other truly spectacular animals that call the north home, but the polar bear is the most iconic symbol of the Arctic.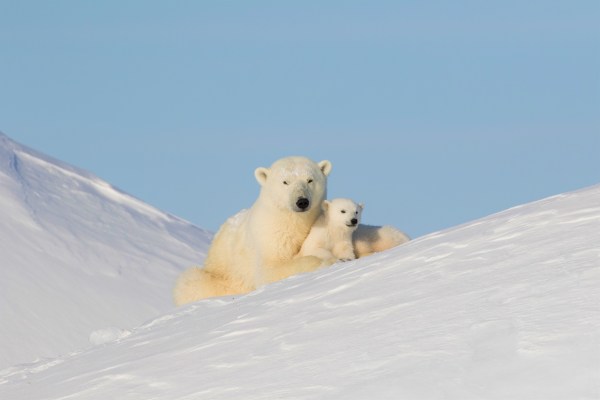 Polar bears only live in the northern hemisphere and about 60% of them live within Canada. They are carefully monitored in 12 subpopulations in order to provide detailed surveying but also to understand their environmental challenges.
In Canada, they stretch from Ellesmere Island in the north to James Bay in the south, where this subpopulation makes up the world's most southern population. Can you imagine the range of habitats and environments across that landscape?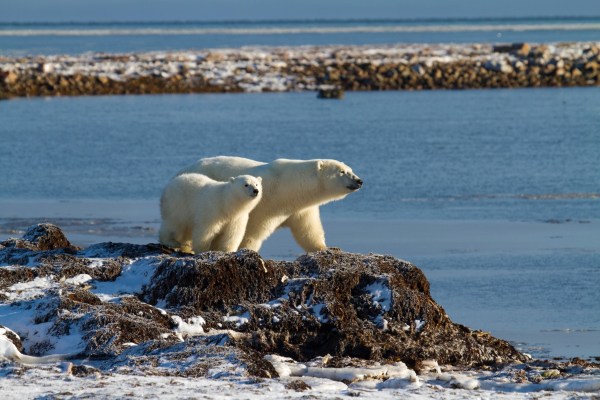 But International Polar Bear Day is about awareness and understanding the challenges that polar bears face in a changing world. So, we are providing three of our most information-based articles on polar bears from throughout the years.
Polar Bears: How They've Adapted to their Arctic Realm
Have you ever wondered where polar bears evolved from to become the white bear? What are the differences between a polar bear and the others bears that hibernate for example, while polar bears roam the sea-ice?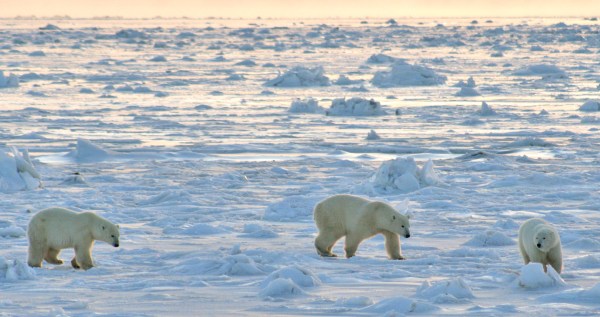 This article details the transformation polar bears have followed to become so adapted to a frozen world with few resources. We discuss what they hunt and how they hunt their preferred prey. What makes up their diet and how the five countries with polar bear populations have come together for the first time to work towards conservation and protection of the polar bear.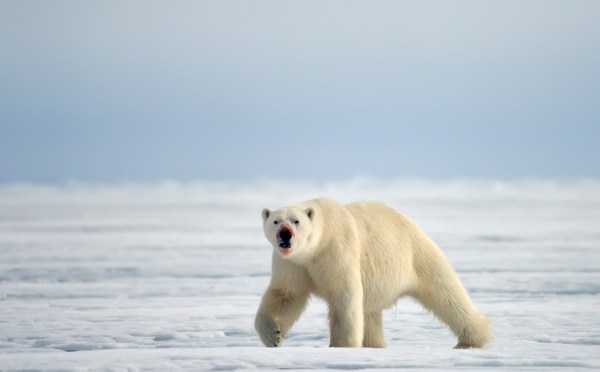 Dive into our article here: https://arctickingdom.com/polar-bears-how-theyve-adapted-to-their-arctic-realm/
10 Fast Facts About Polar Bears
Are you looking for a quick read that gives you great facts about this very unique animal? Learn about the largest land carnivore that is also known for its tenderness towards its cubs.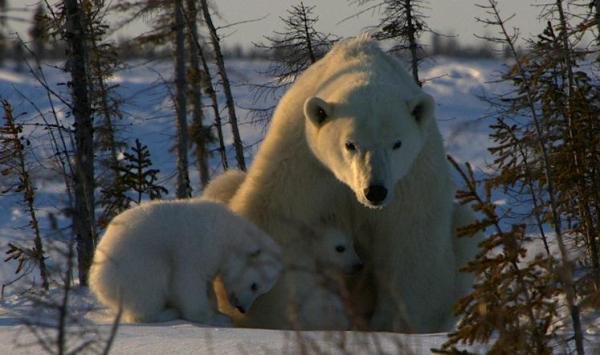 Did you know their fur isn't actually white? Have you heard that their latin name actually means "sea bear"? Do you know how fast they can run, or swim?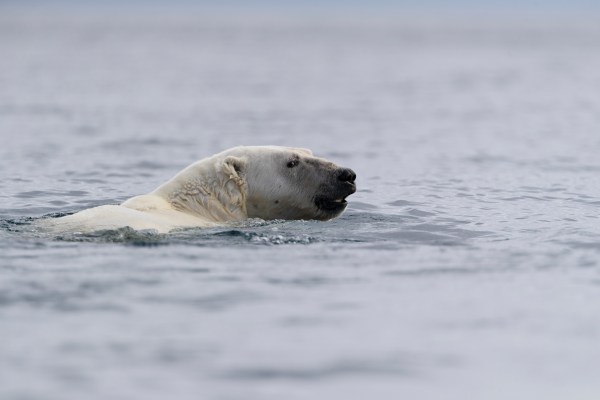 Learn some great quick facts about this remarkable animal here: https://arctickingdom.com/10-fast-facts-polar-bears/
Profiling Polar Bear's Seasonal Habits & Challenges
We are often asked about polar bear habits and where-abouts throughout the year. As polar bear specialists, we are fascinated by the seasonal patterns of the "Lords of the Arctic."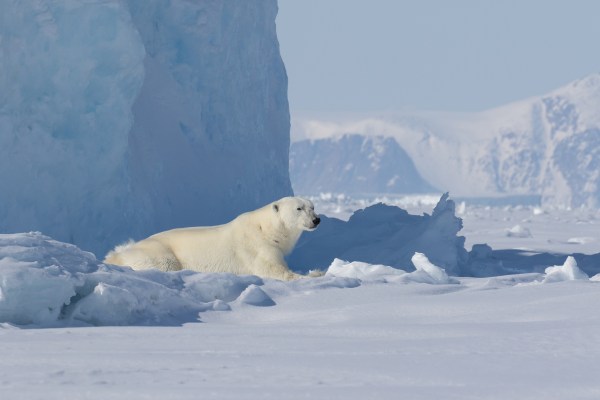 This article presents the seasonal habits of polar bears as the fall becomes winter and spring turns to summer. We discuss why they are far more active during the winter than the summer even though there's more sunlight in July.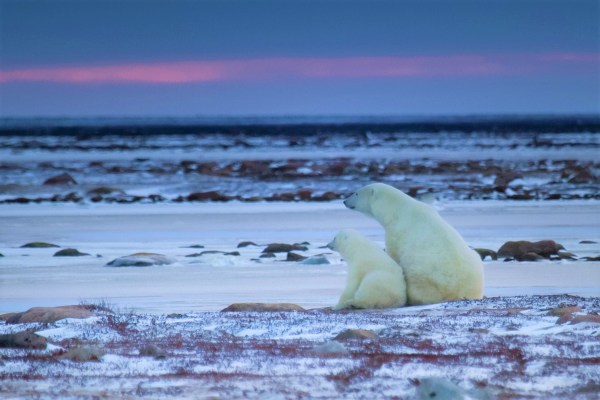 By understanding their migratory routes and how they adjust to the advantages and disadvantages of each season, we can understand the challenges they face. Polar bears are considered sea mammals because of their dependence on the water for food and as their habitat.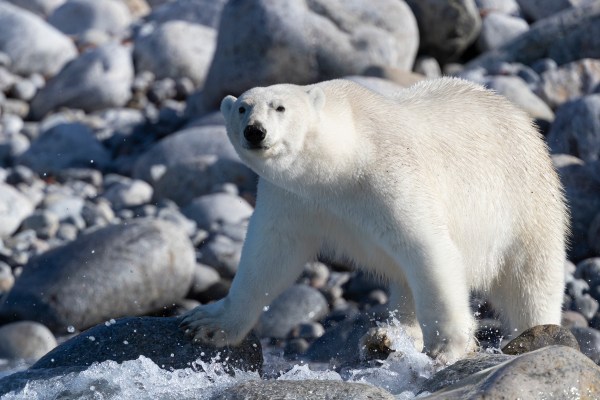 If you are wondering where polar bears are right now, try our article: https://arctickingdom.com/its-polar-bear-week-profiling-their-seasonal-habits-challenges/
People & Polar Bear Photobombing
I know we said there would be three blogs, but we couldn't help but add one of our other favourites!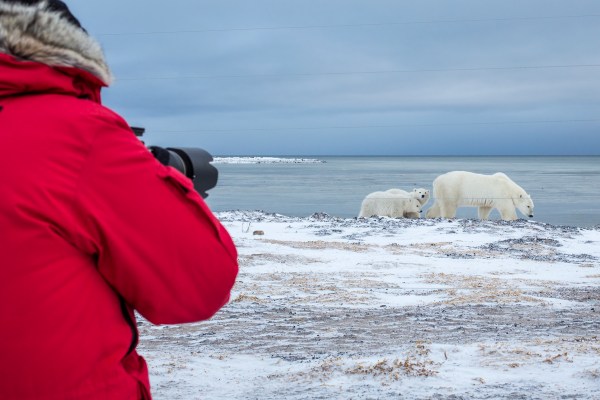 One of the greatest moments viewing wildlife is when you see glimpses of their personality poke through animal instincts. Some are intriguing, some leave you scratching your head, and some just make you laugh.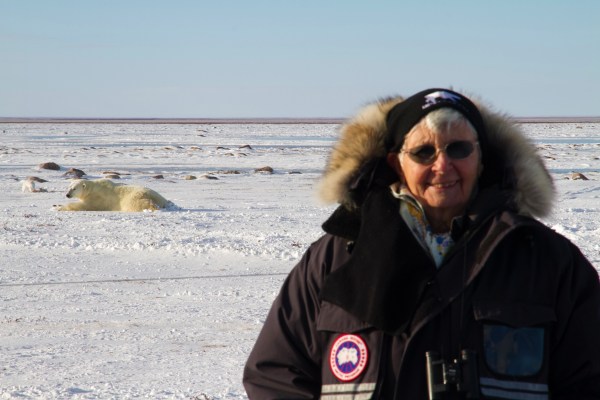 Thanks to our expert staff and fantastic locations, we have some pretty special photos of polar bears photobombing guests. Sometimes the bear is posing, as it lies lazily in the snow, and sometimes they almost seem like they're trying to get into the photo.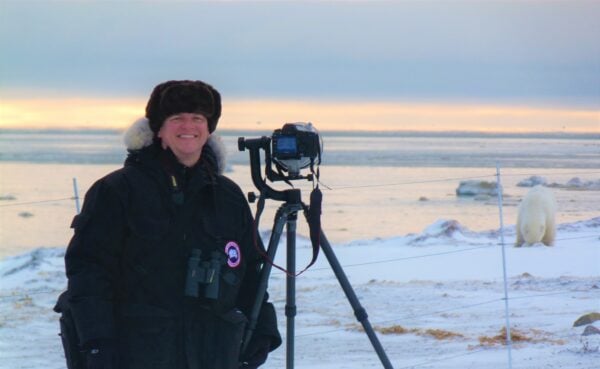 They're just such amazing animals to view. These are some of our favourite photos of guests safely being photobombed by the Lord of the Arctic: https://arctickingdom.com/people-polar-bear-photobombing/
International Polar Bear Day With Arctic Kingdom
Our hope is to build a personal connection with this beautifully powerful yet fragile animal. To express the ways this remarkable bear has evolved to excel in the Arctic but is facing changes happening faster than their genetics can catch up to now.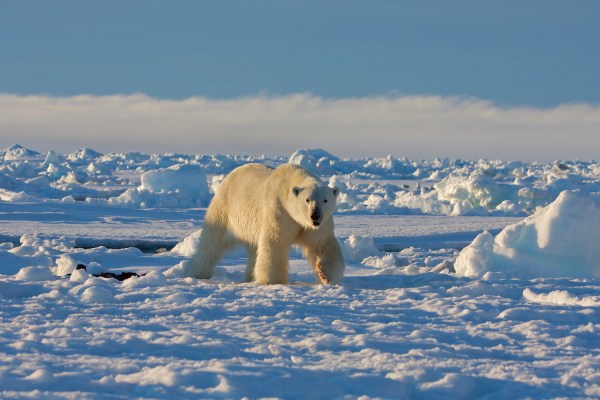 At Arctic Kingdom, we intentionally have small group sizes to produce a smaller footprint and use land-based access so that we aren't introducing significant noise pollution into the water. Our expert Inuit guides apply their knowledge and experience to prevent stressful interactions with wildlife and safely observe these truly extraordinary animals, the polar bear.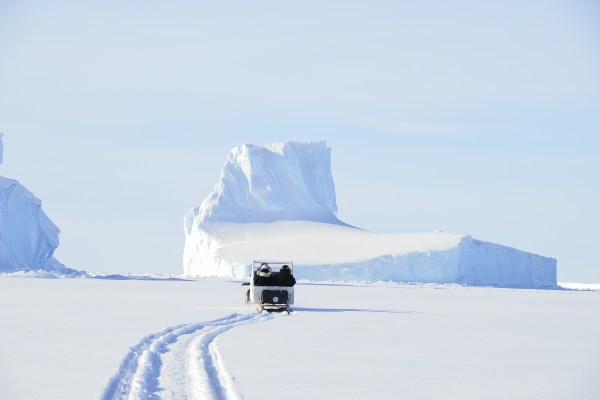 Our goal is to create Arctic Ambassadors from our guests that experience wildlife in person. We believe in and appreciate seeing the concern and attachment people feel towards this environment and the need to protect these animals after seeing them. It makes the need for conservation real to visitors and can last a lifetime.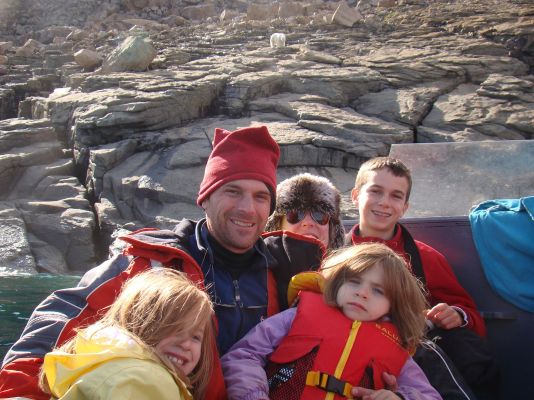 Two quotes we hold dear come from Sir David Attenborough when we consider the intimate connection guests feel:
"No one will protect what they don't care about, and no one will care about what they have never experienced."
"You get glimpses of a non-human world – and that is a transporting thing."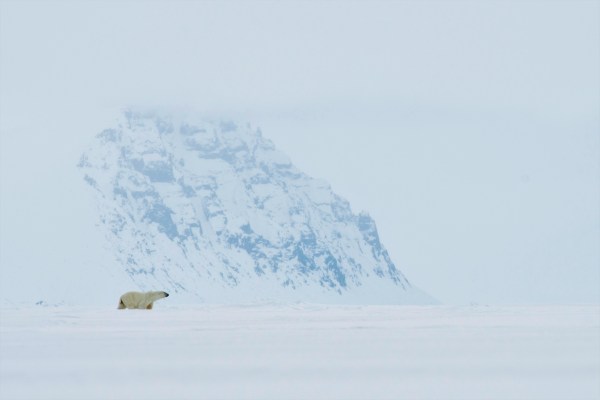 Experience The Arctic On A Safari
Get chances to view elusive Arctic wildlife and experience the majesty of the Arctic on safaris almost year-round. View all Arctic Safaris here.
Ready for adventure? Contact our Arctic Travel Advisors to book.
Are you still curious about the many wonders of the Arctic or looking for more interesting content then explore more blogs here!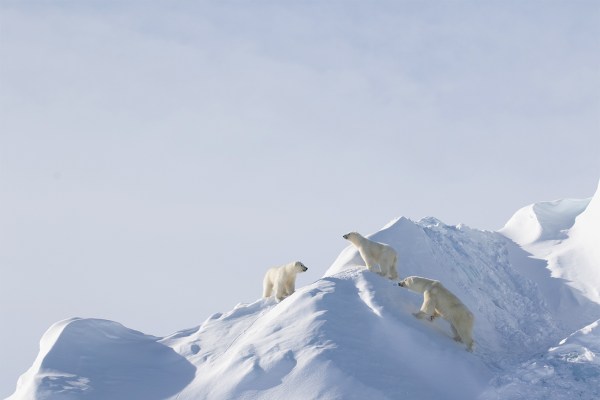 By: Mat Whitelaw