August 08, 2019
It's been 20 years since Nunavut became the newest territory in Canada and at Arctic Kingdom, we've been there since 1999 and know what a remarkable place it is.
Explore our 20 fast facts about Nunavut!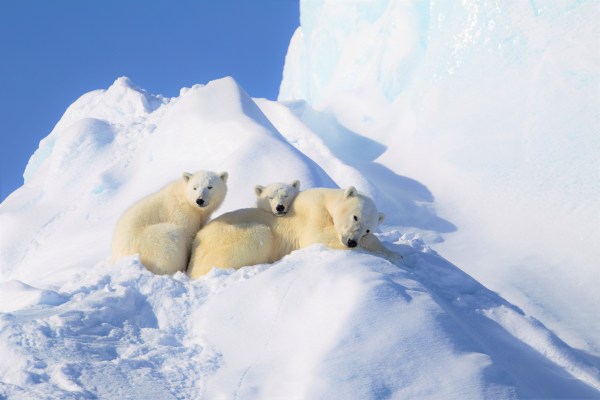 1. Nunavut is Canada's largest province/territory with a total area of 2,093,190 sq. km. (almost 1 million square miles) That's huge!
2. Nunavut encompasses 1/5th of Canada's total landmass. Remember it includes all those Arctic islands like Baffin Island and Ellesmere Island.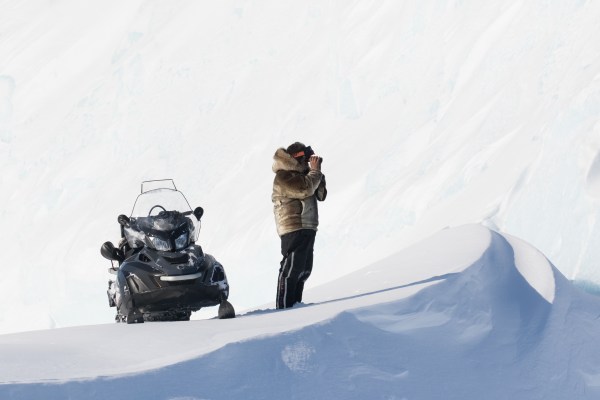 3. Nunavut is very big, if it were a country it would be the 15th largest country in the world.
4. The most common languages spoken are Inuktitut, Inuinnaqtun, English, and French.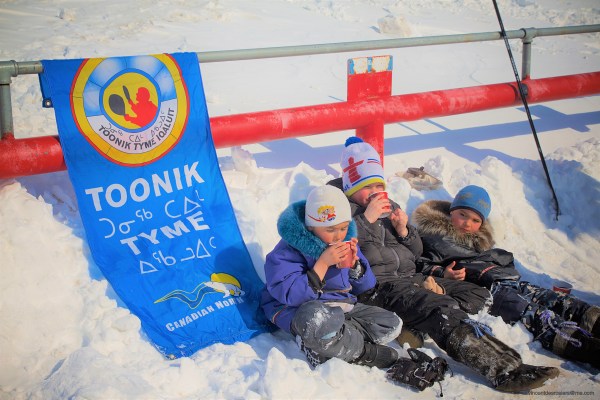 5. Nunavut is home to Tim Horton's most northern location. As the newest territory, it was the last province/territory to get a Tim's.
6. Nunavut's territorial flower is the purple saxifrage, its animal is the Canadian Inuit Dog, and its bird is the Rock Ptarmigan.
7. Roughly 75% of the world's narwhal population migrate into Nunavut's island estuaries and shallow bays like those near Pond Inlet and Arctic Bay.
8. The ten largest communities in Nunavut are: Iqaluit, Rankin Inlet, Arviat, Baker Lake, Cambridge Bay, Igloolik, Kugluktuk, Pangnirtung, and Cape Dorset.
9. The capital city, Iqaluit, has the second-highest tide in Canada. Everyone knows about the enormous tide at the Bay of Fundy, but the tide in Iqaluit reaches 12 metres.
10. Iqaluit has the largest population in Nunavut, in fact, it is the only community that is large enough to be considered a 'city.'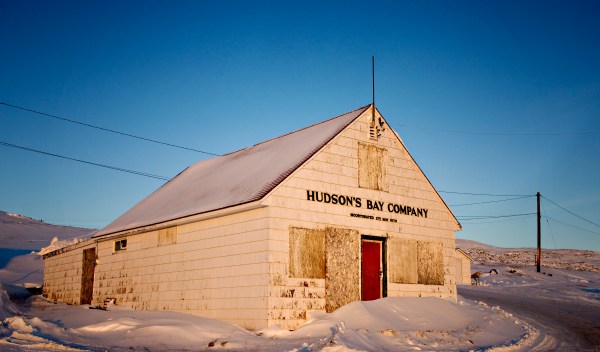 11. The capital regained its traditional Inuktitut name of Iqaluit, meaning "place of fish" when Nunavut was created. It had been called Frobisher Bay, named for the bay that the community is situated on.
12. In Iqaluit, taxis charge a flat rate of $7 to get anywhere! Maybe you're going to the old Hudson's Bay Company trading post or maybe it's to one of the art galleries and museums. All just $7.
13. The highest point in Nunavut is Barbeau Peak on Ellesmere Island at the height of 2,616 metres (8,583 feet) above sea level. It is the highest peak along the Arctic Cordillera mountain range.
14. Nunavut is home to the world's northernmost permanently inhabited place, Alert.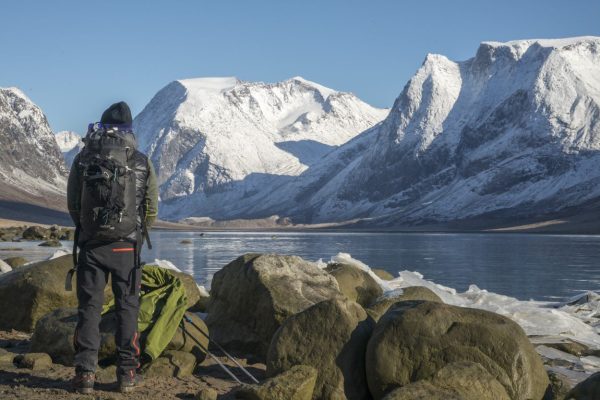 15. Quttinirpaaq National Park is the second most northerly park on Earth. In Inuktitut, Quttinirpaaq means "top of the world." That sure makes sense!
16. Nunavut has 5 national parks and 10 territorial parks. And these are breathtaking parks filled with amazing iconic wildlife and spectacular panoramic views.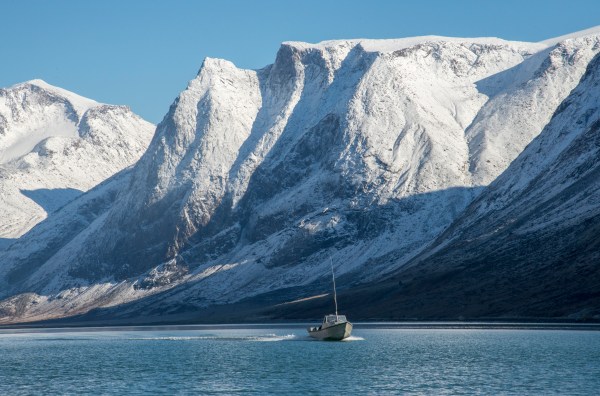 17. The entire territory of Nunavut has just under 32 km of paved road. To get to communities people use planes, boats, and snowmobiles. Way more fun than sitting in a car!
18. Aakuluk Music is Nunavut's first record label. It was started by the incredible band from Iqaluit, The Jerry Cans, with the goal of supporting Inuit and Indigenous musicians.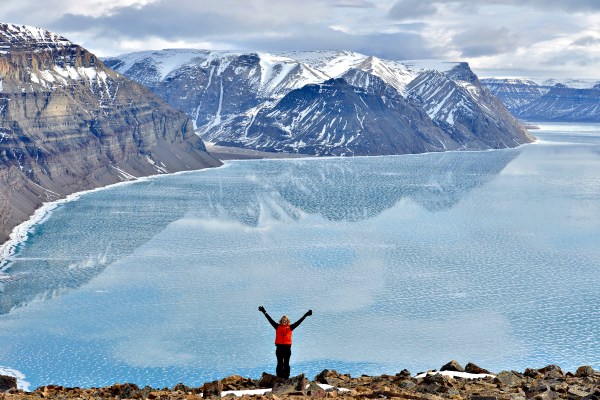 19. Baffin Island is the 5th largest island in the world! It has mountains like the Arctic Cordillera range, glaciers, and ice caps like Penny Ice Cap. Certainly worth a trip for its scenery and wildlife.
20. Nunavut's earliest sunset is on December 17th at 1:40 pm. And their latest sunrise is December 24th at 9:25 am. However, in the summertime, they get tons of sunlight. On June 20th Iqaluit gets 20.5 hours of sunshine!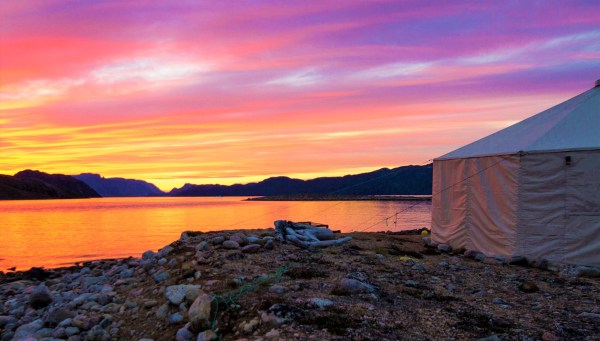 Have you always wanted to see Canada's most stunning and exciting territory? With daily flights to Iqaluit, it's easier than ever to visit Nunavut! How will you explore the North?
If you are interested in seeing polar bears explore our Spring Polar Bear & Icebergs of Baffin Safari.
Have you dreamed of seeing narwhal then learn more about our Narwhal & Polar Bear Safari.
Wondering what the Arctic is like in summertime then check out our Polar Bear & Glaciers of Baffin Island Safari.
Do you have particular bucket list activities you're interested in experiencing or is there somewhere you want to go that isn't part of our regular programming? Start planning your Private Trip where we can work with you make any Arctic dream come to life and plan your personal adventure.
Experience The Arctic On A Safari
Get chances to view elusive Arctic wildlife and experience the majesty of the Arctic on safaris year around. View all Arctic Safaris here.
Ready for adventure? Contact our Arctic Travel Advisors to book.
Are you still curious about the many wonders of the Arctic or looking for more interesting content then explore more blogs here!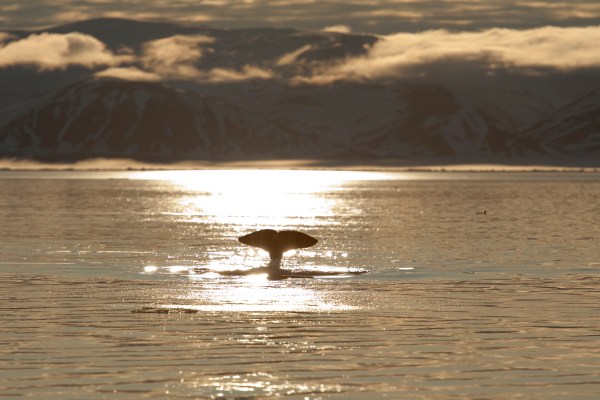 By: Mat Whitelaw