June 17, 2016
Strangely enough, the Arctic isn't always a top-of-mind destination for a summer escape. With unmatched natural beauty, unique wildlife and outdoor fun at every turn, the Canadian Arctic is a must-visit vacation spot. With Iqaluit just a three hour flight from Ottawa, it's now more accessible than ever.
If the cold-weather rumors (spoiler alert: it's actually warm!) are holding you back, we've got a pleasant surprise for you – plus four more reasons to travel to the far North. Find out 5 reasons to get excited for a summer trip to the Arctic:
Delight in beautiful weather (Don't forget to pack your t-shirts!)
Myth busted: The Canadian Arctic isn't always cold! In fact, Arctic summers can get quite warm. Temperatures in July and August can be anywhere from 10 to 20°C (50 to 68°F) – break out the short sleeves!
Bask in the midnight sun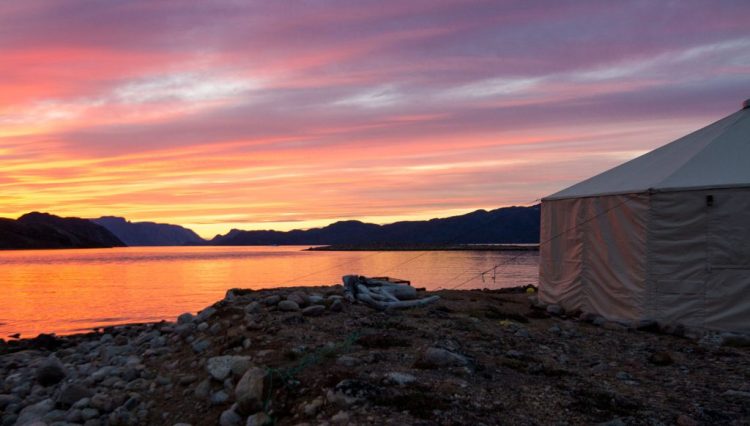 Imagine watching icebergs twinkle in the glow of the sun at midnight. One of the most amazing features of Arctic summer are the long days. The almost 24-hour sunshine allows for uninterrupted adventures and extended hours of fun! When the days begin to shorten later in the season (don't worry, they still see upwards of 17 hours of sun), visitors enjoy spectacular and seemingly endless sunsets.
Admire vibrant scenery
The Arctic's raw beauty truly shines in the summer months as the region comes alive with colour. Travellers and locals alike can agree that the tundra blooming with brilliant wildflowers is a wonderful sight to see. This combined with the surrounding glaciers and tranquil waters will surely take your breath away.
Enjoy the best of the great outdoors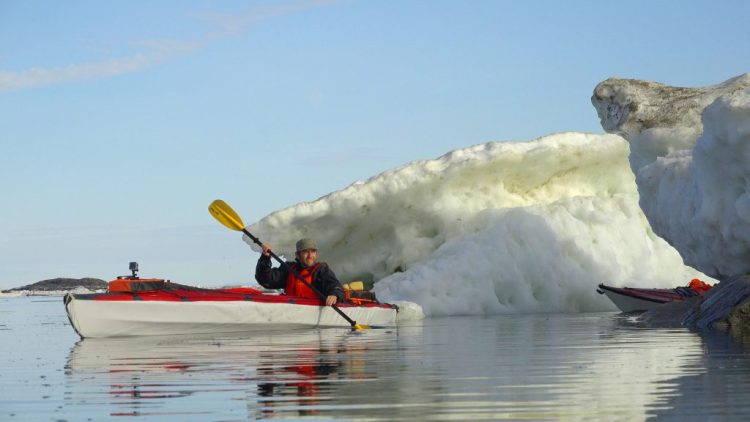 The Arctic is the place for summer fun in nature. With incredible landscapes all around, the region boasts some of the best hiking you'll ever experience – especially in Canada's most stunning park, Auyuittuq National Park.
The whole family will also love kayaking and picking wild blueberries. Other activities to write home about include boating and snorkeling in crystal-clear waters. Learn more about family travel to the Arctic here.
Get up-close with unique wildlife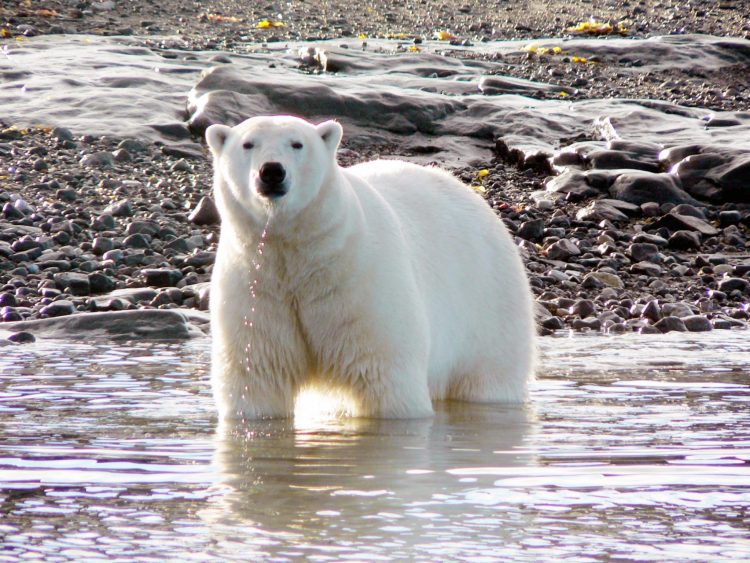 Arctic summers are full of life providing the opportunity for intimate wildlife sightings from land and boat. Get those cameras ready! Depending on the region, you'll have the chance to capture stunning shots of majestic walrus lounging on ice, pods of mystical narwhal, roaming polar bears, enormous bowhead whales and more.
For wildlife enthusiasts, nature lovers, families and adventure seekers a like, the Arctic offers the experience of a lifetime no other destination can compare to. What are you waiting for? Book your summer trip to the Arctic today! Contact us to get started.
Here are some great ways to experience the Arctic this summer:
Experience iconic landscapes and wildlife of Cumberland Sound in summer. Explore by land and boat for chances to see polar bears, bowhead whales, beluga and more.
Click here to learn more about this trip.
Explore the High Arctic in August for opportunities to see polar bears (on land and swimming), bowhead whales, soaring icebergs, and glaciers, and experience Auyuittuq National Park.
Click here to learn more about this trip.
For travellers short on time, this 4-day weekend getaway is a great way to experience the Arctic in summer. Discover Nunavut's capital, Iqaluit, learn about Inuit culture, and enjoy outdoor activities.
Click here to learn more about this trip.
Contact us today to start planning your summer trip to the Arctic!