January 19, 2018
Arctic travel is not just for adventure seekers and wildlife photographers. It's also a unique destination for family travel! With many options for family-friendly travel to the Arctic, you can experience the far North and make family memories to cherish for life.
The Canadian Arctic offers opportunities for families to truly unplug and explore nature by land, ice and boat in the spring and summer months. With unique wildlife, natural phenomena, and exciting activities, there are learning opportunities and incredible experiences for families with children as young as 12.
Keep reading for our top reasons to choose the Canadian Arctic for your family's next travel destination, plus options for family-friendly travel to the Arctic.
Share Life-Altering Moments Together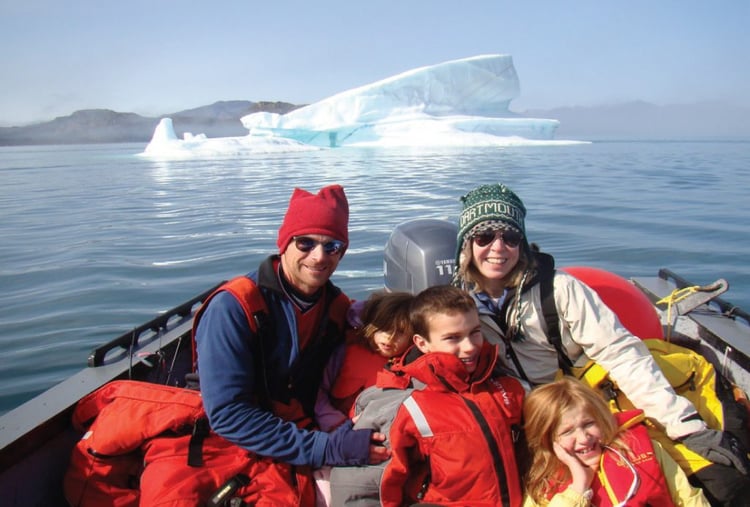 Arctic travel is experiential and transformative. This is great for families because it allows you to share life-altering moments and create lifelong memories together.
Imagine experiencing 24-hours of daylight, and taking in breathtakingly beautiful landscapes and icebergs that constantly change with the moving light of the Midnight Sun. This, in addition to seeing unique wildlife up-close and walking on sea ice, are just some of the incredible, transformative experiences you can get the chance to share with your family.
Opportunities to View Unique Wildlife
Wildlife sightings are one of the biggest highlights on all our family-friendly trips to the Arctic. With chances to see narwhal, polar bears, walrus, bowhead whales and more, there's no better travel destination for families interested in viewing unique wildlife in the wild.
Our Expedition Leaders are experienced naturalists, and our Inuit guides have unparalleled knowledge of nature and wildlife in the Arctic gained from thousands of years living on the land. They are able to answer questions and offer interesting facts about the wildlife spotted on our trips, creating valuable learning experiences for children (and adults).
You can also learn about Arctic wildlife on our blog before you depart! Check out these posts:
Whale watching in the Arctic: 3 Incredible Whales to Spot at the Floe Edge
10 Fast Facts about Polar Bears
Delve into Cultural Experiences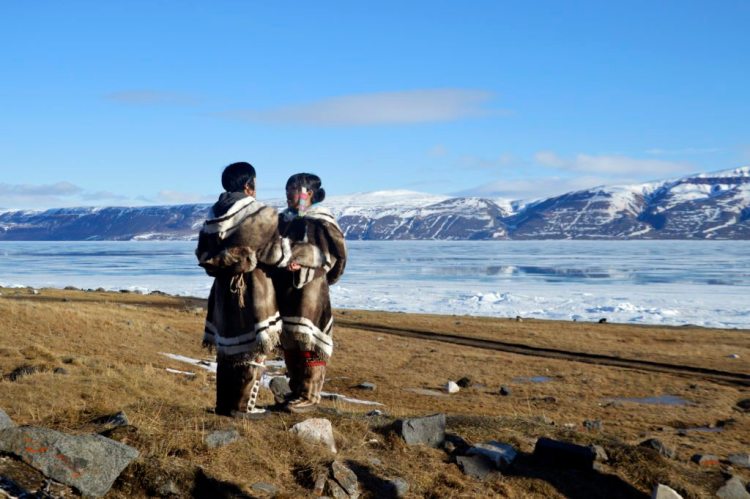 The ability to interact with Inuit guides and community members is one of the best ways to learn about the culture of Canada's North. Inuit have a 5000-year history of living on the land in the Arctic, and rich culture.
When searching for wildlife to view, get our Inuit guides' perspective on traditional methods for hunting. You'll also find out about their traditions, both historically and as adapted to modern life. These cultural experiences are priceless opportunities to learn about the culture and way of living in the North. It is also one of the highlights for many families to the Arctic.
Unplug and Connect With One Another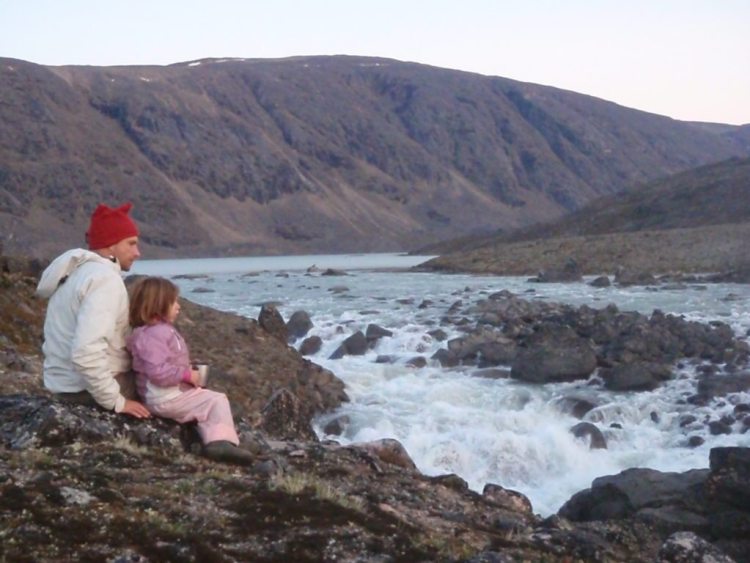 When travelling to remote locations in the High Arctic, you can't help but unplug. With breathtaking landscapes at every turn, it's an amazing place to disconnect from the everyday and connect with your family and nature.
Engage in fun activities among awe-inspiring landscapes for quality family time. This includes snorkelling, kayaking, boating, and picking wild blueberries on the tundra. In summer, the Arctic also boasts some of the best hiking you'll ever experience. On Polar Bears & Glaciers of Baffin Island, you can even get the chance to explore one of Canada's most stunning park, Auyuittuq National Park.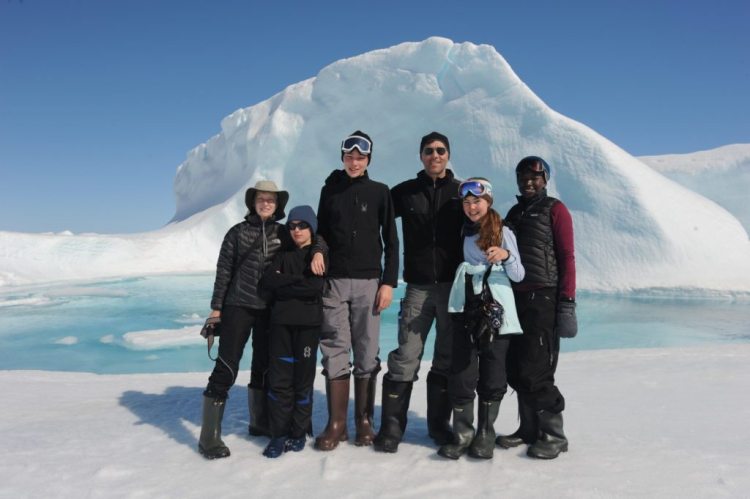 Is your family looking for a travel experience you can't get anywhere else in the world?
Check out these options for family-friendly travel to the Arctic:
Get wildlife viewing opportunities including polar bears and bowhead whales. Discover icebergs, glaciers and the majesty of Auyuittuq National Park by land and boat.
Departures in August. Learn more.
Custom itineraries available. Learn more.

Experience the classic spring floe edge for opportunities to view narwhal, polar bears and more. Take in incredible landscapes and soaring icebergs from the sea ice.
Departures in May and June. Learn more.

Book your family trip to the Arctic now!
These trips have limited availability. Click here to contact one of our Arctic Travel Advisors now for more information or to reserve your spots.
Want to create a custom itinerary for your family?
Contact us to today to plan a private journey. You choose the destinations and we can help you find the animals you've always dreamed of seeing and photographing.