October 21, 2019
The Arctic is a breathtaking location and a truly exciting travel destination, but sometimes it can seem a bit hard to imagine yourself there, surrounded by this panoramic paradise filled with iconic wildlife.
Are you interested in a summertime Arctic tour but want to see more about what the trip has to offer?
Join us as we follow our Polar Bears & Glaciers of Baffin Island Safari from a Point-Of-View perspective to preview this remarkable trip.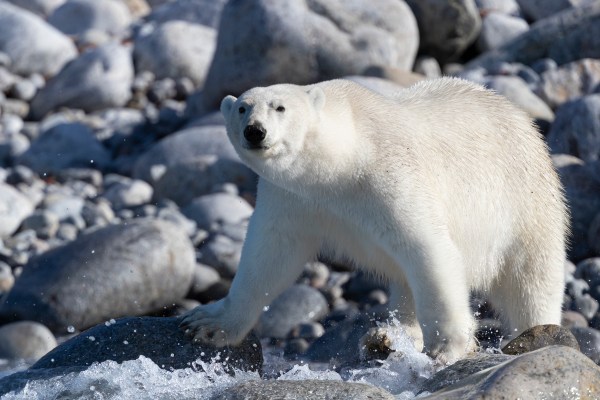 Arriving in the Arctic
It all starts with a flight out of Ottawa to Iqaluit. It's an early flight so you may want to spend the night before in Ottawa. ByWard Market is great places to go for dinner in Ottawa.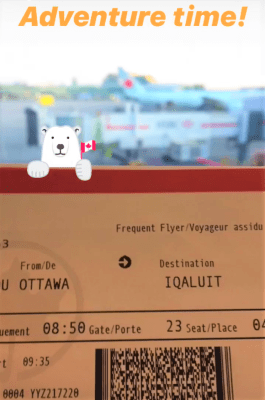 The flight takes you from a landscape of dense trees to across the Hudson Strait, where you may see your first icebergs below. Then all the way above the tree line as you land at the airport in Iqaluit.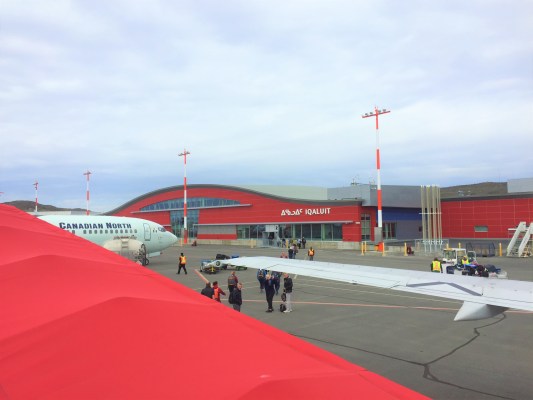 Your next flight takes you over the rugged and breathtaking mountains and glacier-carved valleys of the Arctic Cordillera Mountain Range.
Now you've made it to the community of Qikiqtarjuaq. Here you will come together as a group, get a briefing from Parks Canada about the environment you're in, and then head down to the boat that will take you to your summer safari camp.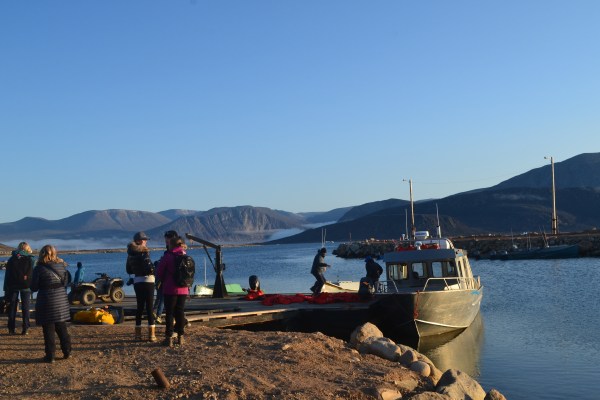 The boat ride is stunning, filled with dramatic peaks and icebergs.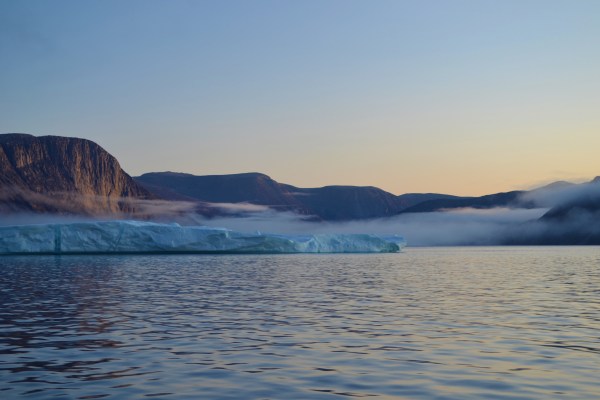 And then you see it, a line of yurts along the shoreline of a beautiful Arctic beach.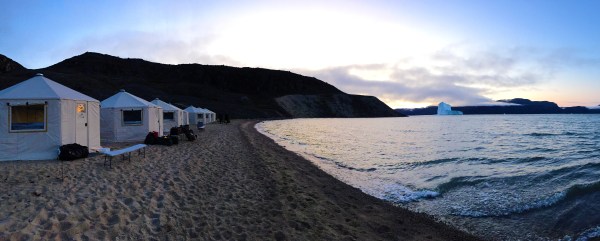 Our camp staff will make you feel at home as they introduce you to the camp and all of the features.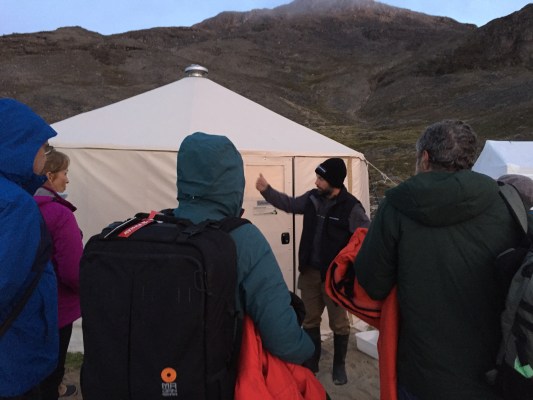 The yurts are quite spacious, very comfortable, and heated! People often tell us that they slept better in their yurt than back home.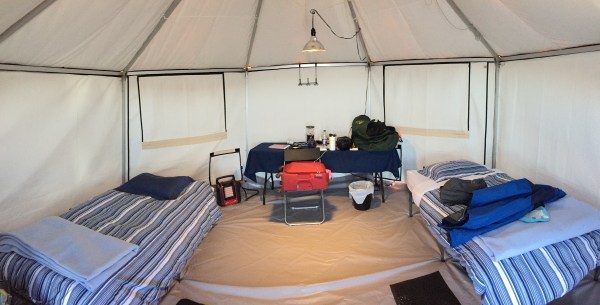 Day Adventures
You wake up, open the door to your yurt and are instantly reminded of the beauty of this place.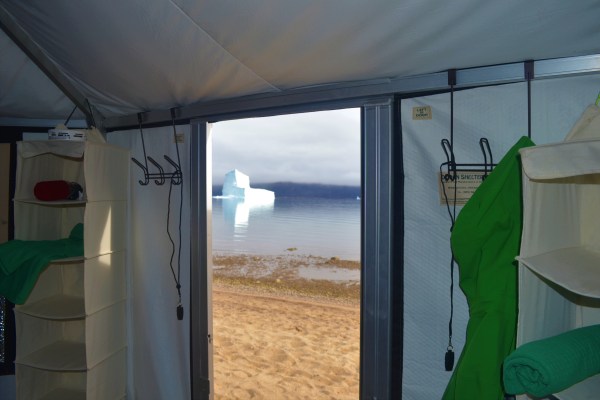 Each morning starts with a delicious breakfast. Coffee, tea, and fruit will be put out a bit before breakfast for those early risers.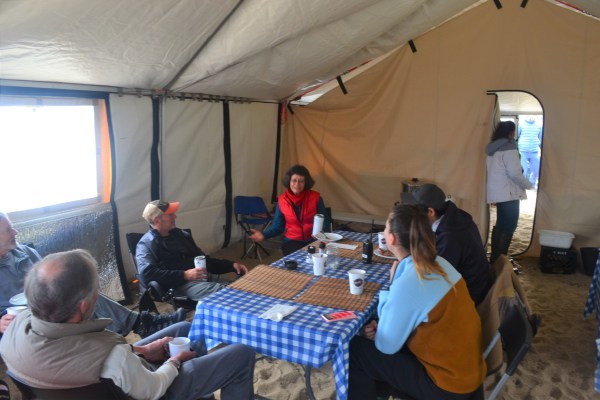 The expedition leader will talk about the day's plan and what to look forward to, whether it's polar bear locations or scenic destinations.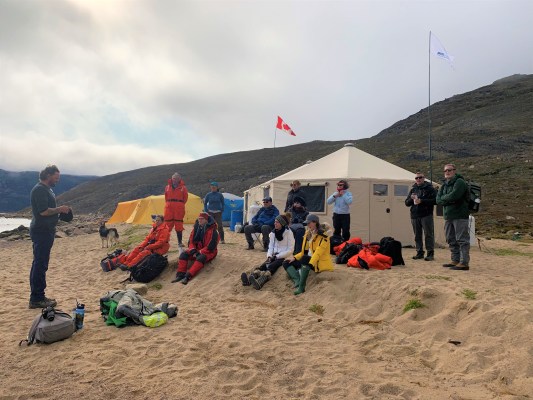 It's important to understand that each day aims to offer polar bear sightings, but weather conditions affect sighting opportunities and these are wild animals that roam freely.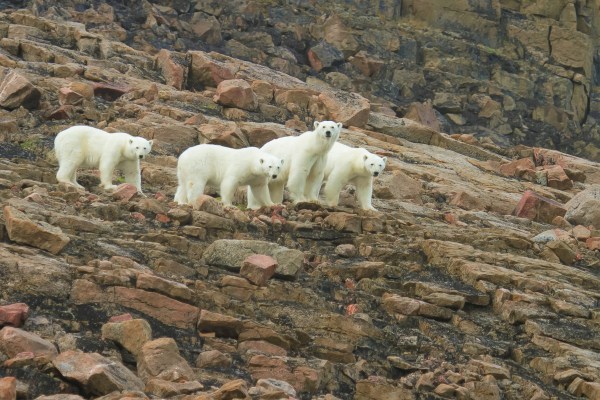 That means we use all of our expertise and the knowledge of our Inuit guides to find amazing viewing opportunities, but it can never be guaranteed. But we do have 20 years of experience and our Inuit guides have a remarkable understanding of wildlife behaviours.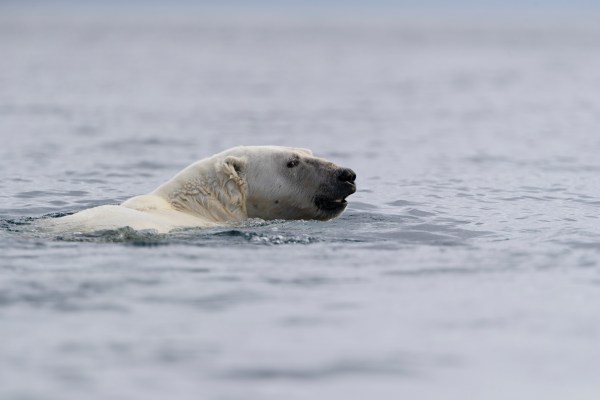 There is something special about seeing polar bears in person. Often people have seen them in documentaries or pictures, but seeing how they move, how big their paws are, it's a truly unforgettable experience.
More Activities
Besides looking for polar bears, each day has a fun activity or an exciting destination to visit.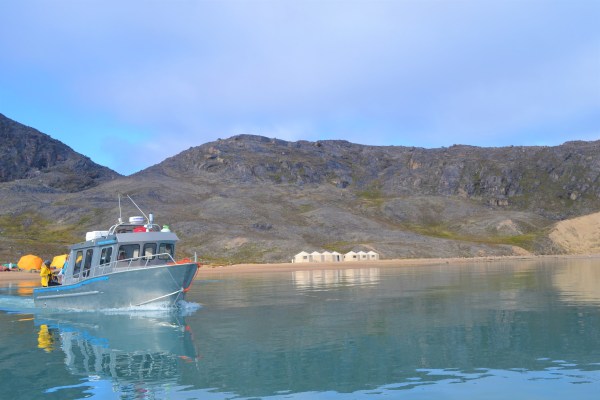 You might go to a narrow channel called Iceberg Alley, where the tide and winds push a large number of icebergs here.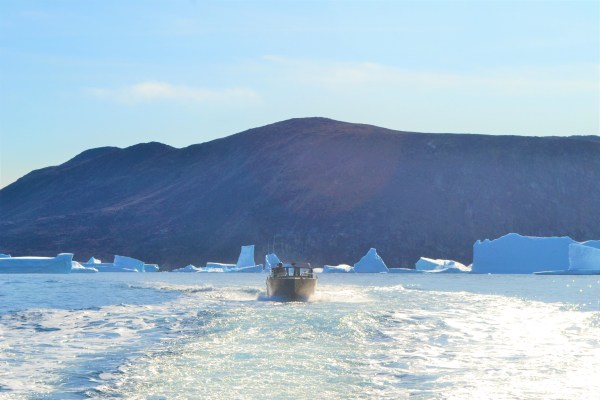 There are incredible opportunities to take photos of icebergs that may have come all the way from Greenland.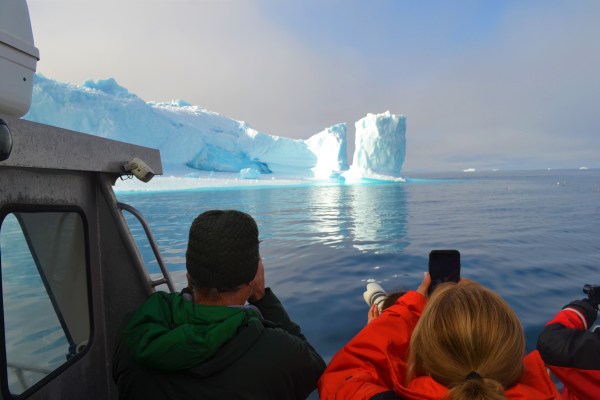 Another fun activity is kayaking. This is a weather dependent activity but it's incredible when conditions allow it. Kayaking on the Arctic Ocean is quite a bucket list activity to many.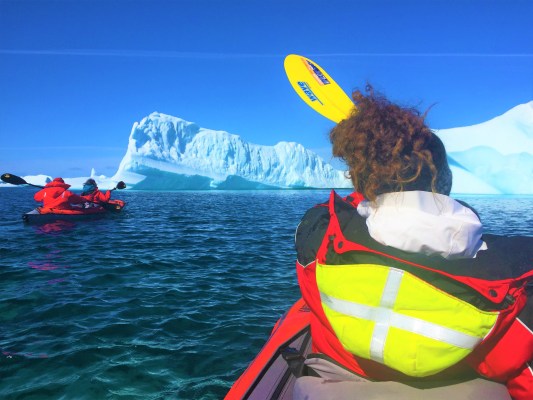 There will be a briefing and instructions for those who haven't kayaked before and for those who haven't kayaked in this environment.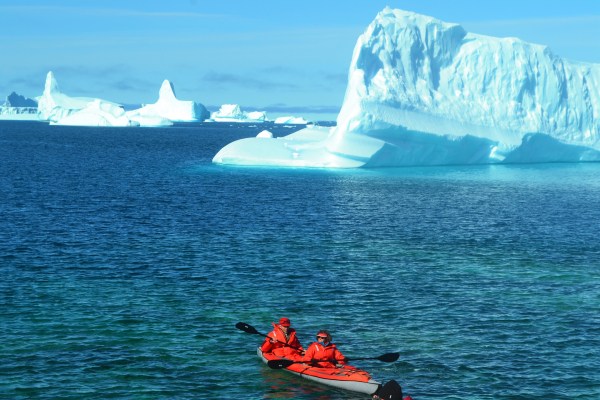 Everywhere you go has dramatic landscapes. Traveling up the fiords offer Yosemite-like peaks.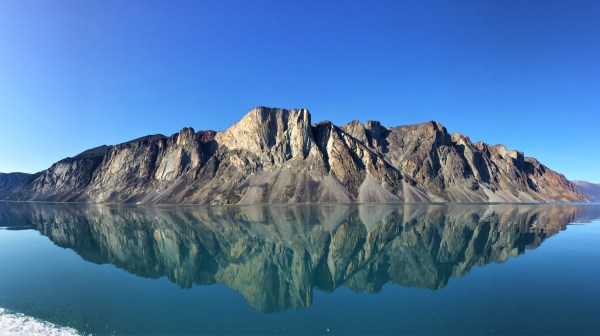 Have you ever seen a glacier? It's a real highlight seeing one of these pre-historic features of the Arctic.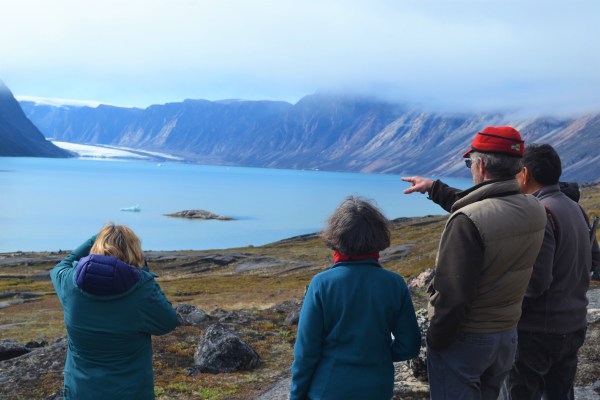 It's an incredible experience as you boat up the fiord towards the ancient giant. It starts off looking small but it becomes giant as you get closer.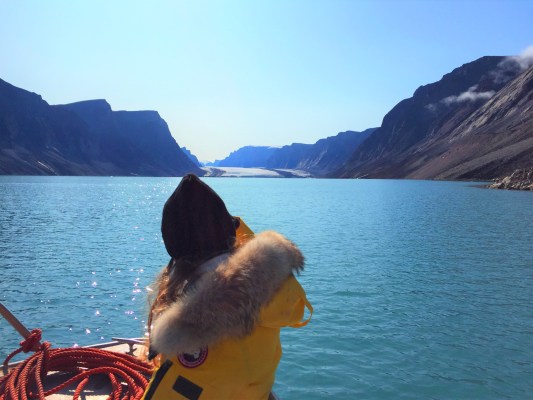 Are you interested in the fantastic migratory and sea birds that call the Arctic home?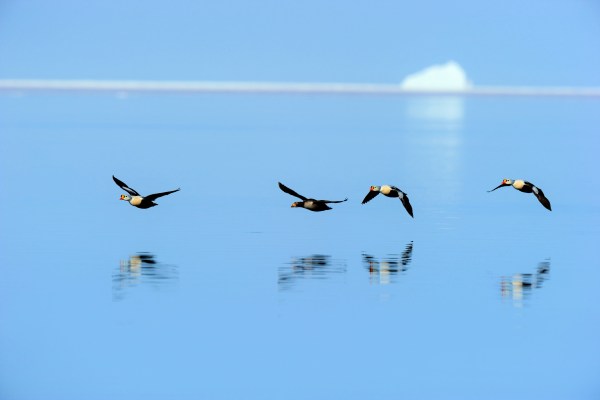 Then you'll be excited about the bird cliffs. There can be hundreds and maybe even thousands of birds flying above so you'll want a good camera to capture all the highfliers.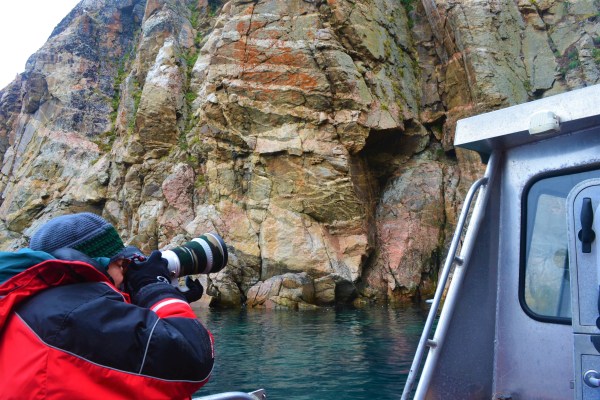 Evenings
The evenings are a great time to relax. The dining tent is a great place to lounge or read. There are snacks put out as soon as you arrive back from your day of adventure.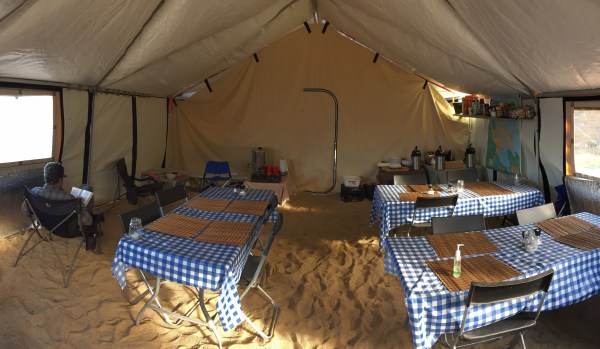 It's a great time to talk with fellow guests. Often guests come from different countries and it's the perfect place to exchange stories or talk about highlights from the day.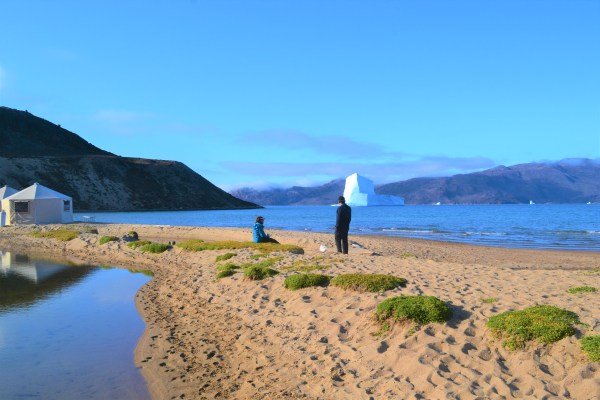 And the gourmet dinners!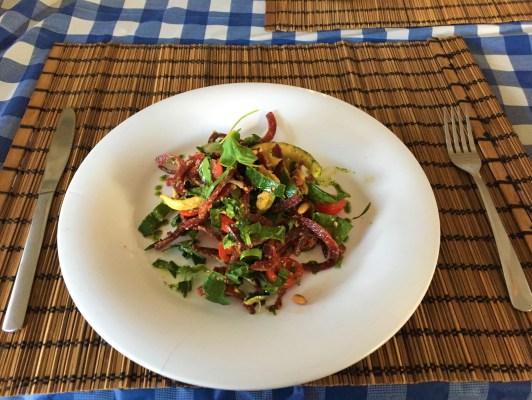 Meals often have local garnishes like sorrel and mushrooms, or even mussels collected at low tide and Arctic char caught right there.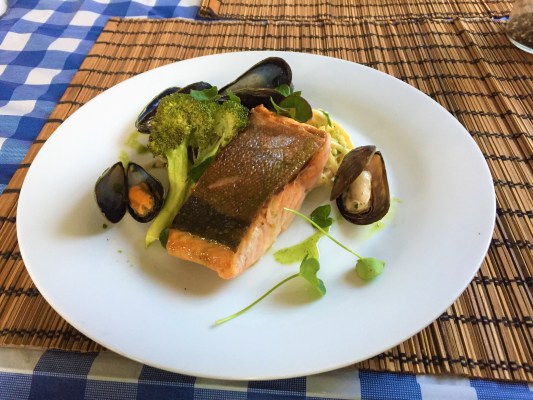 Do you love dessert? Well, there's nothing better before bed than a little treat.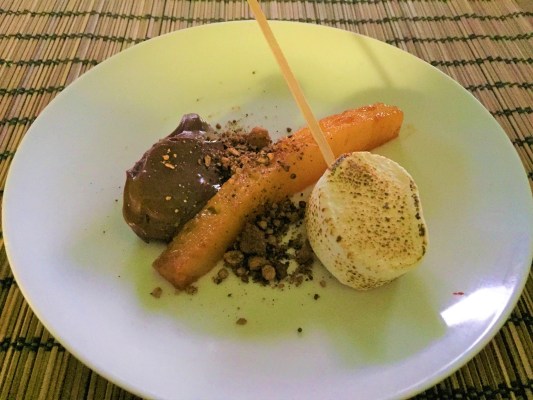 A Trip Like No Other
Our Arctic adventure really is unique and filled with bucket list experiences. There are such remarkable animals in this beautiful landscape.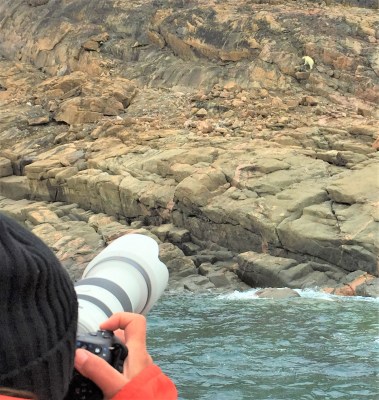 It's an unforgettable trip that will leave you with a love of the Arctic. We often say there are two kinds of people, those who haven't yet been to the Arctic and those who want to come back!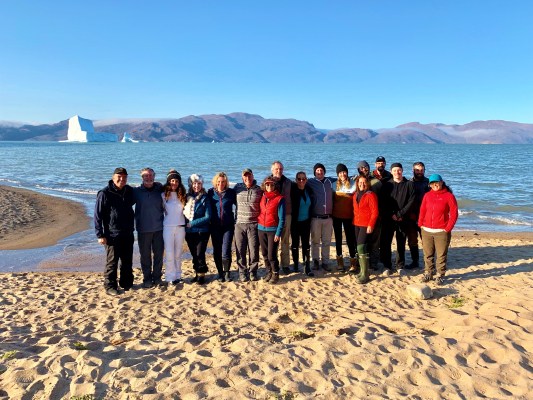 Interested in more details about this trip? Click here.
Experience The Arctic On A Safari
Get chances to view elusive Arctic wildlife and experience the majesty of the Arctic on safaris almost year-round. View all Arctic Safaris here.
Ready for adventure? Contact our Arctic Travel Advisors to book.
Are you still curious about the many wonders of the Arctic or looking for more interesting content then explore more blogs here!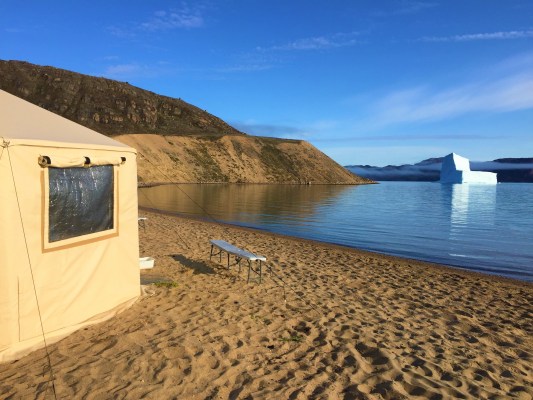 By: Mat Whitelaw