June 21, 2019
Do you want to see polar bears but don't know where, or when is the best to see them? Are you wondering what season is best to see a female bear and her cubs? Would you like to make life-long memories and phenomenal photos?
Explore two of our trips that bring you spectacular polar bear and other iconic wildlife opportunities in two regions known for healthy and notable polar bear populations.
Learn more about these bucket list trips that make unforgettable vacations in some of the most pristine and breathtaking landscapes on Earth.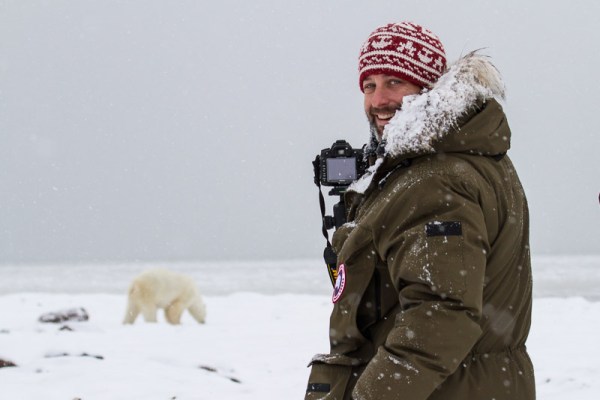 Baffin Island Polar Bear Tours
Our Spring Polar Bear & Icebergs of Baffin Island Safari is one of the most spectacular safaris in the world. This trip offers remarkable chances for wildlife viewing and photography. The experience is combined with our own gourmet chef, comfortable heated-tent accommodations, and an experienced team with 20 years experience of bringing guests to the Arctic.
What's so exciting about this trip is that it takes place at a time when female polar bear are emerging from their dens with their young cubs as they explore this Arctic wonderland for the first time. You can watch as these cubs mimic their mother to learn hunting techniques, or photograph as siblings climb on top of their relaxing mother.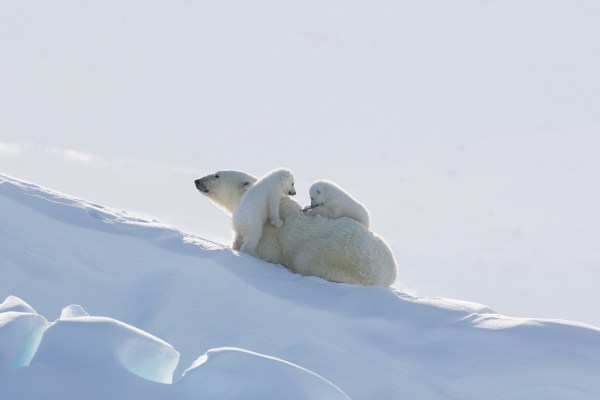 Imagine the thrill of spotting an enormous male polar bear roam across the tundra. Our expert Inuit guides have the experience and knowledge to provide awe-inspiring opportunities but also ensure that animals stay at a safe distance.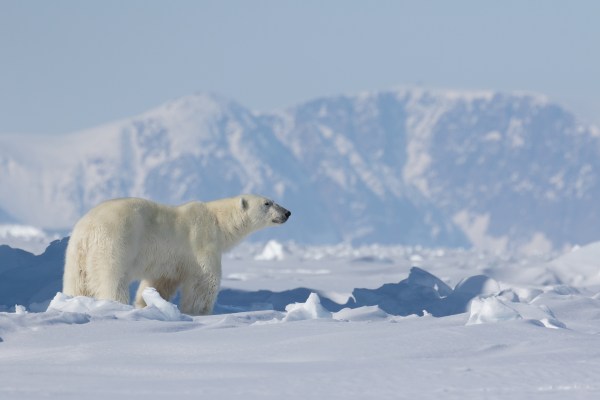 Travel across the unspoiled Arctic landscape in traditional qamutiks (sleds) pulled by snowmobiles. Enjoy the scenery of glaciers and icebergs while your guides bring you to scouted locations and places where polar bears are known to be found.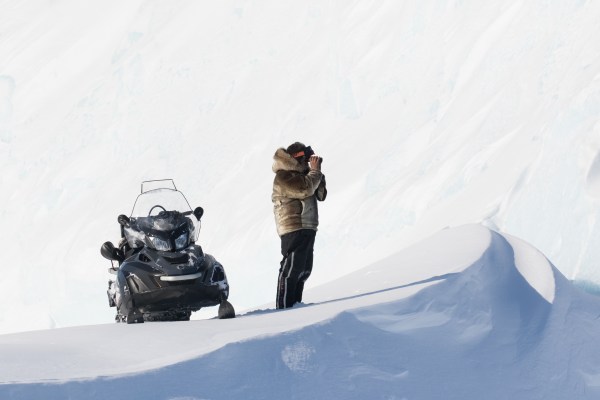 This area of Baffin Island hosts the second largest population of polar bears in the world. It offers incredible chances of seeing this remarkable animal. It also provides an Arctic background to your photos. There is something quite incredible about seeing a polar bear resting on top of an iceberg.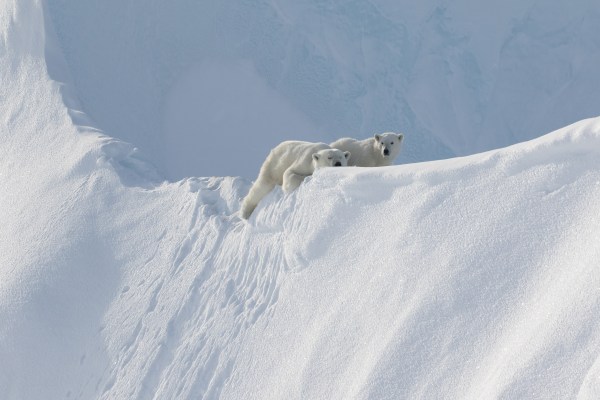 Hudson Bay Polar Bear Cabins
Our Polar Bear Migration Fly-In Safari takes you to one of the most successful locations for polar bears on the western shores of Hudson Bay. Our cabins are positioned close to the shoreline which is part of a well travelled route that polar bears take as they migrate north waiting for the ice to form on the Bay.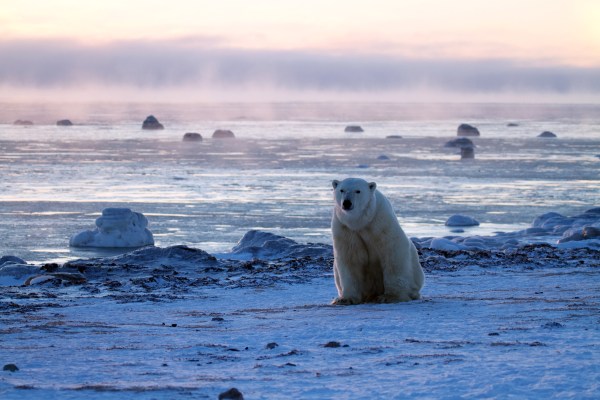 This means that potentially, the polar bears can walk closely past you! Our bear fences are designed to ensure safety but are also unobtrusive for guests taking photos. This incredible experience provides safe yet intimate encounters due to our prime location with expert staff that monitor and ensure our safety.
Think of the photos you'll get when polar bears, mature or adolescent, come curiously close to our position. There is nothing like looking into the eyes of a polar bear, witnessing their stunningly white coat and observing family dynamics of this incredible animal.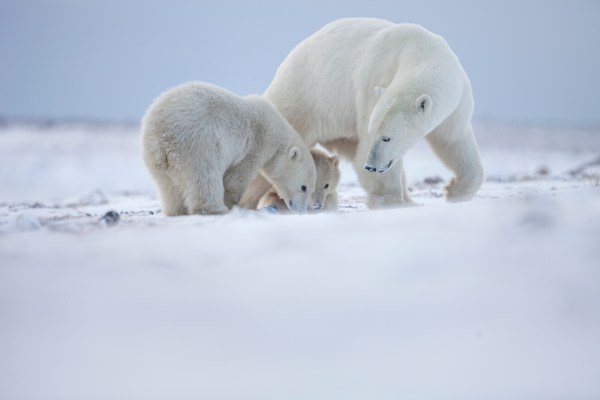 Also, other iconic wildlife may be observed in this area. See a snowy owl as it watches over the tundra or look for the slight movement or playful Arctic fox jumping and running around. Arctic foxes are surprisingly comfortable with people and guests are often ecstatic seeing how close they get.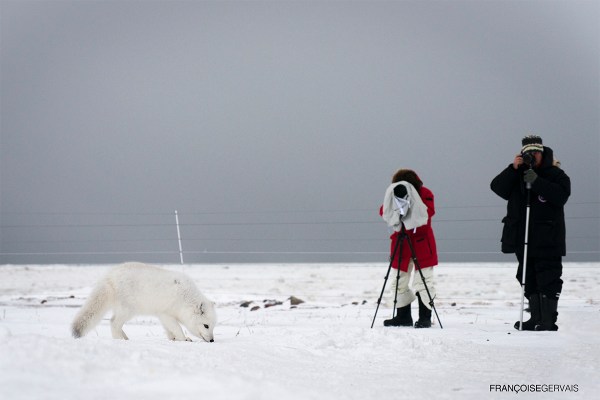 Our own expedition leader, Dave Briggs, had this unbelievable encounter with a friendly Arctic fox that they named Spot.
This camp offers comfortable cabins and a gourmet chef that provides delicious meals. Such an ideal location that you might even experience the dancing northing lights in the evening. You will also enjoy the bush plane fly-in which provides you with expansive aerial views of this tundra landscape.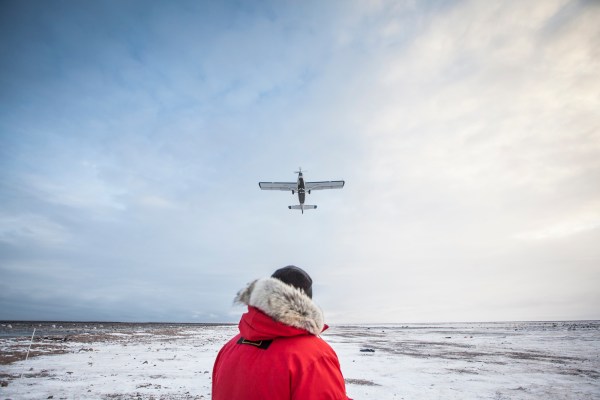 Experience The Arctic On A Safari
Get chances to view elusive Arctic wildlife and experience the majesty of the Arctic on safaris year around. View all Arctic Safaris here.
Ready for adventure? Contact our Arctic Travel Advisors to book.
Are you still curious about the many wonders of the Arctic or looking for more interesting content then explore more blogs here!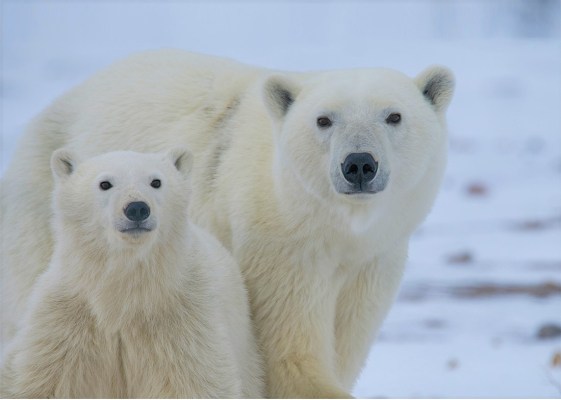 By: Mat Whitelaw