February 04, 2022
This week we felt a significant loss from the passing of Andy Macpherson. He was an inspiring member of the outdoor community and always made new friends.
As I hear from people who knew Andy, I can see that he had an incredible passion for the beautiful places he visited or worked and that he had a giant heart for every person he met.
You quickly learn that he was a storyteller and a loving spirit who made all of his adventures better for the people around him by being there and making them smile.
Animals can sense the spirit of a close person. I think much of Andy's amazing success with wildlife comes from his happy soul and playful spirit combined with an inner tranquility, confidence, and love to share, joke, learn, and live life its fullest.
A huge shock and loss for all who had the pleasure to know him, and loss for all who would have and should have in the many years to come.
Graham Dickson
It takes a well-rounded person to lead wildlife adventures in the Arctic, and Andy had a remarkable depth of knowledge and compassion for the North. He had the ability to take any day and make it special.
You have to take advantage of the good days and enjoy the openings when they present themselves. Andy had the kind of spirit that rolled with the punches and made the best of each day.
Andy was one of the most knowledgeable and quietly confident people and guides I have ever met. His knowledge of the North, polar bears, and perspectives on life in general, were inspiring. What a storyteller, always grinning.
As a 'green' polar guide, I watched what Andy did and said and tried my best to emulate – falling far short.
I was truly looking forward to seeing him again someday soon.
Rest easy Andy – you've left us far too soon and will be missed.
Jason Hillier
It didn't matter how long you knew him because he was able to connect with people in a genuine way. He was interested in the people he met and cared about what they had to say or how they felt.
Everyone who worked with Andy has fond memories of him. Whether you worked directly with him or met him a couple of times, it was clear that he was a friendly guy with a passion for wildlife guiding.
I've known Andy for about 20 years. We spent so much time together. We both worked in Belize together and led Arctic safaris together for a number of seasons.
He was incredibly kind and easygoing with an unforgettable laugh. As a peer he was someone you could rely on and great with guests.
He was a good listener and had the ability to connect with people of any culture. He was interested in people and learning about their stories.
Dave Briggs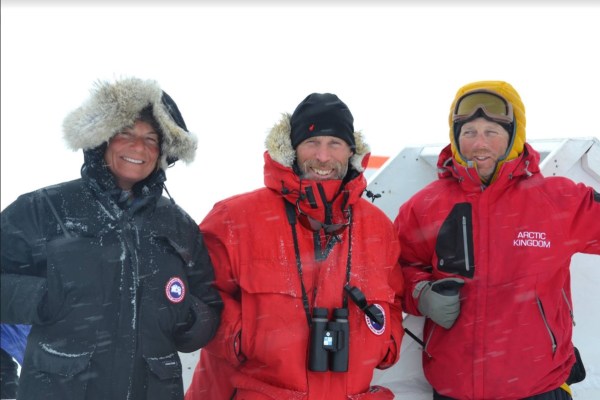 I did not have the fortune to work with Andy closely, but I did work with him as support from the office when he was in the field leading our trips, and he could not have been more pleasant. Never complained, always a positive attitude, and very appreciative of our support to him and his team.
I would see Andy pre & post bear season in Churchill, and he always had a big smile on his face and exchanged kind words. Tragic loss for his family, friends, colleagues and the travel industry. May he rest in peace.
Thomas Meyer
I know I'm going to miss him big time. He was a really caring and honest person. I know he loved working with the Inuit guides. Always smiling. Always helping. Going to miss him.
Peter Nutaraluk
Passionate, perceptive, patient, perky and almost paternal … this is only one letter of the lexicon's 26 …. rest easy polar pioneer, you Perfect human being.
Paul Goldstein
A couple of years ago, we asked Andy to fill out a survey with some get-to-know-you questions. It can be hard to really express who you are from a couple of questions but looking at Andy's, and you can learn a lot from his few words.
That was part of Andy's wisdom that he only needed a few words to teach you something. The untamed places that Andy visited or led groups into benefitted from his patience and knowledge.
At Arctic Kingdom, we've felt a profound personal loss from Andy's passing, but we rejoice in the adventures and experiences we were able to share. Andy sought out the wild places, and we found some wild places to send him. It is those memories and the friendships he made that we look back on with appreciation.
Andy MacPherson left us too soon, but he lived a life full of adventure and saw some remarkable things. We will miss him.
Name *

Andrew MacPherson

Preferred Name *

Andy

What are you known as? Writer, photographer, explorer, environmentalist, videographer, influencer, adventure seeker, educational background etc *

Naturalist Wildlife Guide

How long have you been an adventure seeker?

Life long pursuit

How does adventure travel make you feel?

Alive

What do you enjoy doing in your spare time or as a hobby?

Relaxing with friends and family

What is your favourite arctic animal and why?

Polar Bears, love their curiosity.

Love watching Polar bear interactions and the hijinx and mischief they can get up to.

Why did you get into this industry and what are the benefits?

I got into this industry for the incredible experiences and adventures it can provide me while making a living.

What aspect of this trip are you most excited about and looking forward to?

The overwhelming scenery and Polar Bears

What do you enjoy most about your role on this trip?

Working with our Inuit staff and guests

What do you look forward to sharing with guests?

Adventures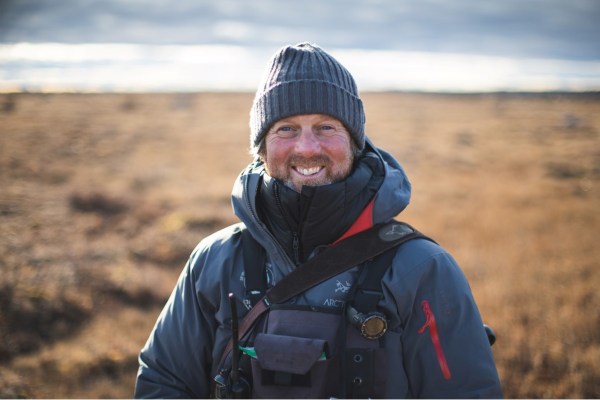 For those wondering about Andy's passing, we have learned that he passed away from an undiagnosed heart condition.
We support donating to the Heart and Stroke Foundation of Canada (https://secure-support.heartandstroke.ca/site/SPageServer?pagename=DMDonationForm&s_locale=en_CA&s_fT=cont&s_pres=hsweb&s_cscid=hsweb_nav&_ga=2.164319993.773386242.1644105759-1136482777.1644105759) in lieu of flowers.
We also support donations to the [Rugged Coast Research Society(https://www.ruggedcoastresearchsociety.com/) as Andy was an avid beach cleaner.
By: Mathew Whitelaw