September 18, 2020
Are you wondering what Arctic adventures await you? Have you heard of our Narwhal & Polar Bear, A Floe Edge Safari, where you are surrounded by mountains, glaciers, icebergs, and the near-mythical narwhal?
Arctic safaris are the best way to witness rarely seen animals surrounded by breathtaking scenery by exploring a landscape that is so untouched and filled with natural wonders.
See Narwhal In Their Natural Habitat
Imagine setting out from our cozy camp to viewing locations along the floe edge of Eclipse Sound as you wait for the narwhal to swim past you on your frozen platform.
Narwhal whales are one of the world's most elusive whales and tend to avoid motors and boats. That's what makes our land-based safaris so exceptional. By sledding to locations, we reduce any noise that might frighten the narwhal and allows them to travel closer to the water's edge.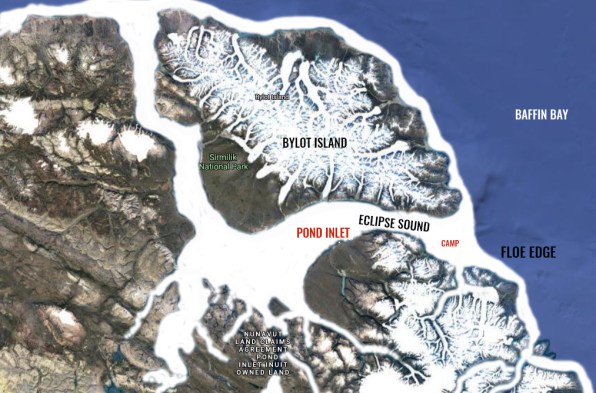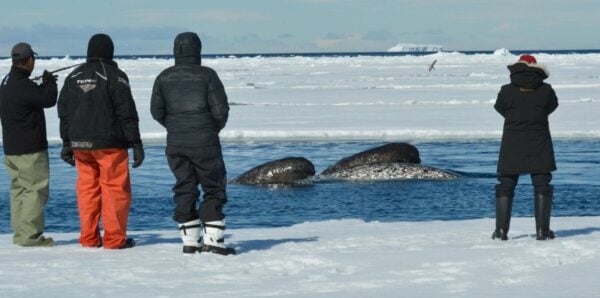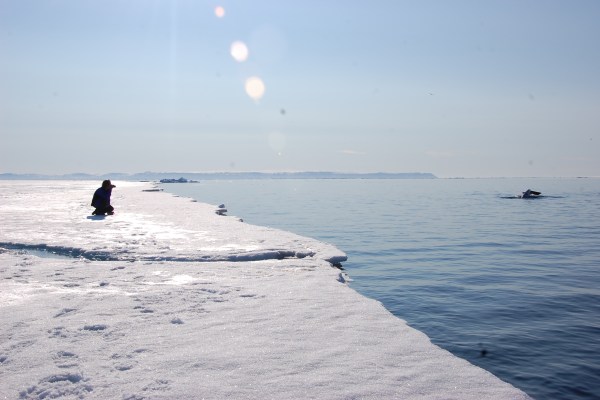 Our locations are chosen based on being directly in the path of the narwhal spring migration. They travel past Eclipse Sound on their way along Baffin Island, offering the potential for multiple pods of whales, ranging from 10-100 narwhal at one time.
You'll get unobstructed photography opportunities to capture exciting and memorable moments. Imagine getting up close photographs when the conditions are ideal. Watch as they burst from the water.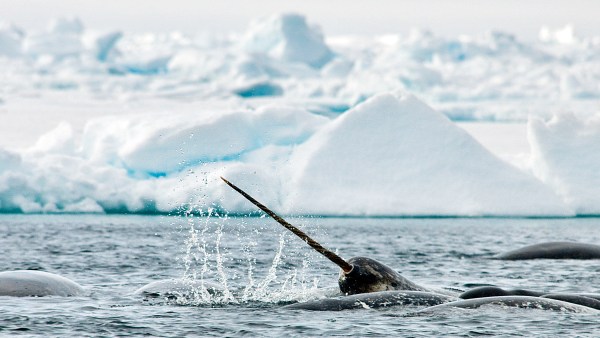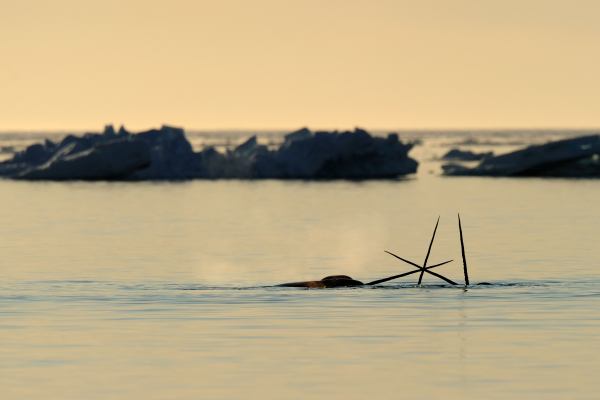 There are few things that can compare with spending your days at the floe edge, observing one of the most extraordinary whales. Do you have family and friends that dream of seeing narwhal or didn't even know narwhal are real? Then, tell them about Narwhal & Polar Bears, A Floe Edge Safari.
If you want to learn more about the narwhal migration, then try our blog: The Story Of A Migrating Narwhal
Views of Glaciers and Icebergs
As soon as your plane arrives in the community of Pond Inlet, you'll be exposed to soaring mountains and dramatic glaciers. Look out to Sirmilik (meaning "place of glaciers") National Park.
Travel over the frozen ice of Eclipse Sound to our exclusive Safari camp. Each of the heated and spacious tents have pristine views of some of the Arctic's most beautiful areas. After a delicious hot breakfast, you set out in your sled pulled qamutik where you'll travel past white-tipped mountain tops and icebergs frozen to your floe edge destination.
The size of some of these icebergs will defy reason, looking like castles or ancient pillars.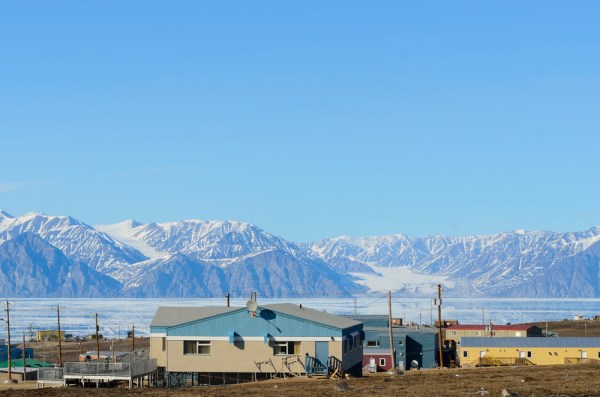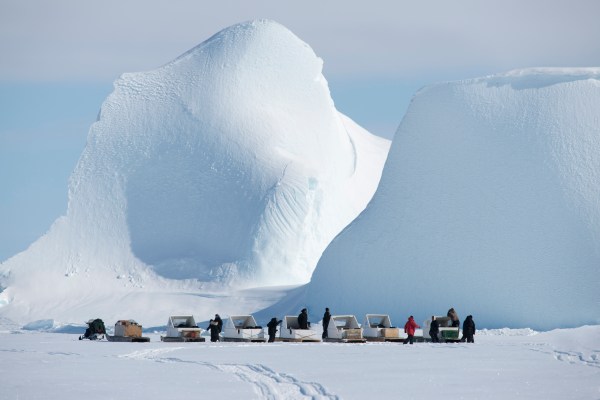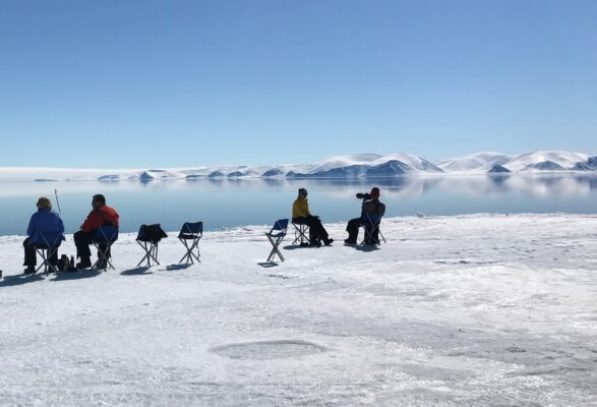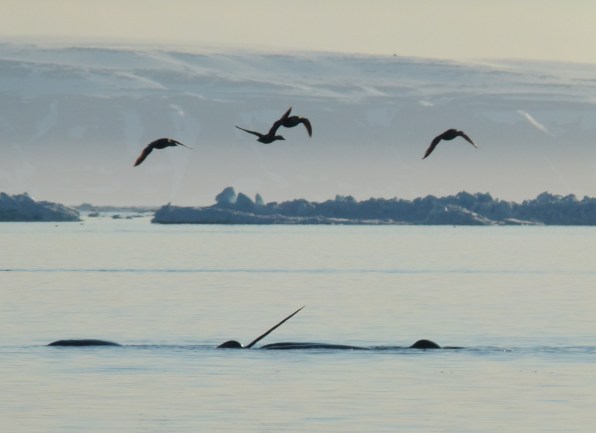 At the floe edge, while waiting for the incredible narwhal, you will have an endless panoramic. Take in this untouched landscape where nature rejuvenates the spirit. The fresh air and calming quiet of this place will be unforgettable.
Glaciers are one of the most spectacular natural wonders to see in the Arctic. The size is hard to comprehend against the enormous scale of this part of the world.
You'll be surrounded by the towering mountains of the Arctic Cordillera Mountain Range that stretches across Baffin Island with a beauty that rivals the Rockies.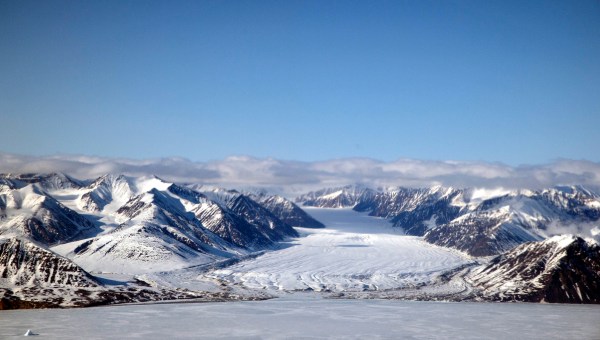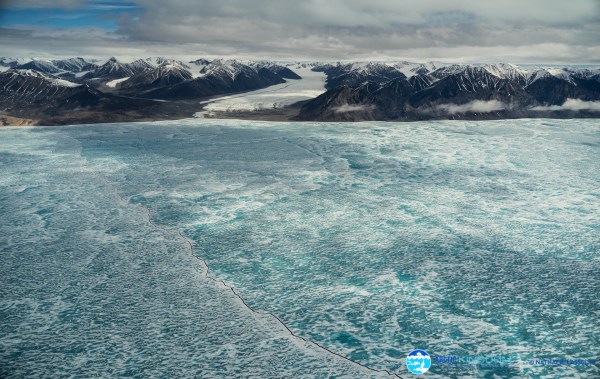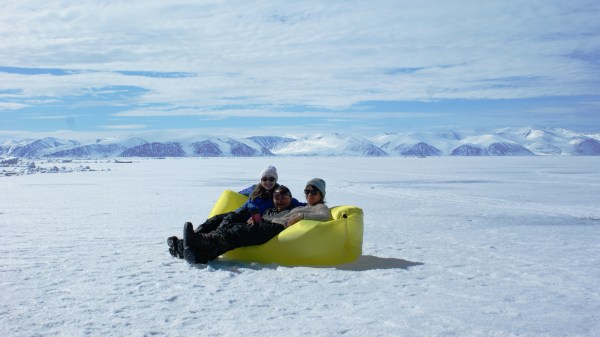 Getting the chance to see a glacier is often high on peoples' bucket lists, but this trip offers even more. Your daily commute to your narwhal viewing sites will take your breath away with untouched Arctic beauty.
Do you want to learn more about our Narwhal & Polar Bears, A Floe Edge Safari then try our blog where we explore: A Day In The Life of A Floe Edge Safari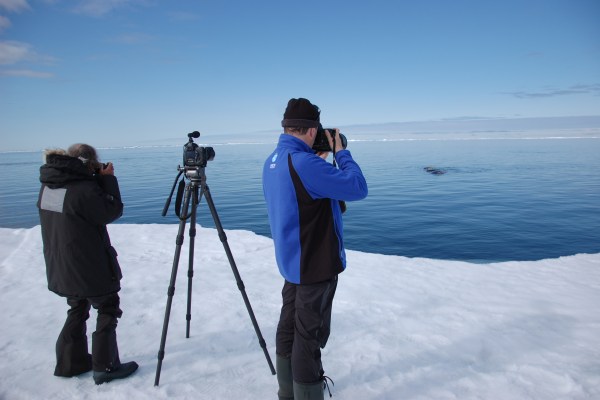 Experience The Arctic On A Safari
Get chances to view elusive Arctic wildlife and experience the majesty of the Arctic on safaris almost year-round. View all Arctic Safaris here.
Ready for adventure? Contact our Arctic Travel Advisors to book.
Are you still curious about the many wonders of the Arctic or looking for more interesting content then explore more blogs here!
By: Mat Whitelaw