September 11, 2020
The Arctic is one of the great wildernesses where animals roam freely and dramatic landscapes surround you in panoramic beauty. Polar bears lord over a landscape with equally exciting and iconic creatures like the tusked narwhal and the stunning white Arctic foxes.
If you have been dreaming of visiting the Arctic than we have the guide for you. Learn about some of the iconic animals you can see and the breathtaking scenery and National Parks you can explore.
Join us as we reveal why you'll want to make your next vacation an Arctic Safari.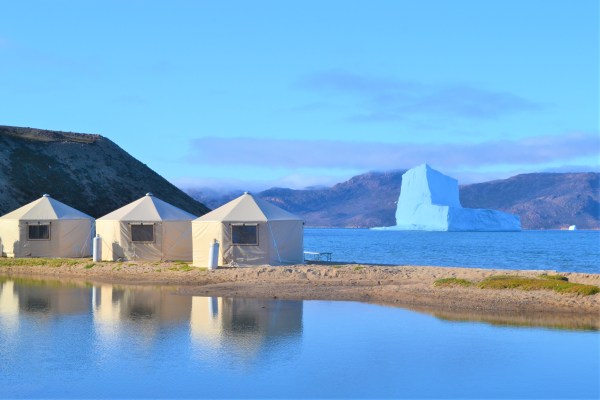 What Is an Arctic Safari
Taking the idea of the African safaris, Arctic Kingdom has brought comfort and gourmet food to the Canadian Arctic. Enjoy delicious gourmet food from our expert chefs while spending restful nights in comfortably heated spacious tents or luxury yurts.
While in the Canadian Arctic, you will have the chance to observe and photograph the "Big 5" animals: polar bears, narwhals, arctic foxes, and both beluga/bowhead whales.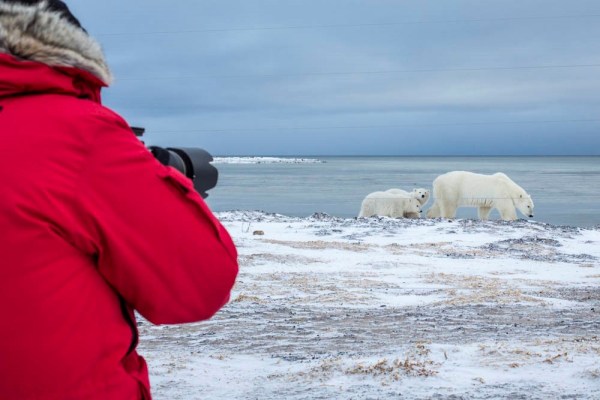 We take you to visit them in the wilderness with stress-free viewing opportunities. The animals are not in a confined park or reserve but instead freely roam their natural environment. We believe these natural encounters are best for the animals and more memorable for guests.
For more details about Arctic Safaris try our blog: Why Arctic Safaris Are The New African Safari.
Polar Bears
Did you know that Canada is home to over 65% of the world's polar bear population? Luckily, we know where to find them and can get you into spectacular positions to see polar bears in their natural environment.
The polar bears spend the winter out on the sea-ice of Baffin & Hudson Bay, but as spring becomes summer and fall, the bears are found along the shorelines waiting for the sea to freeze again. That means after 20 years of Arctic Safaris, we can travel to locations with safe and consistent sightings that will be truly memorable.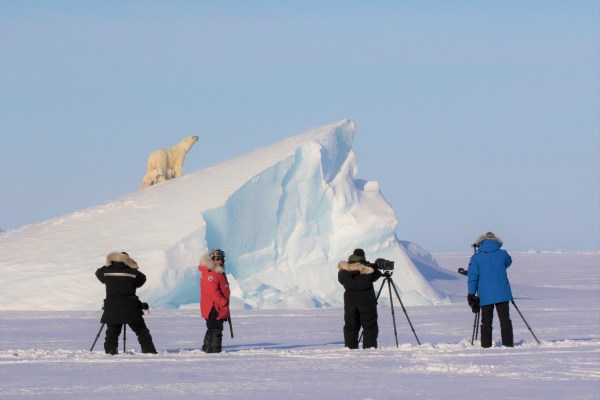 We take you to some of the largest polar bear subpopulations in the world, like Baffin Bay region, with between 2,000 and 3,000 polar bears where you can find them among mountains with glacier backdrops. Baffin Island is truly one of the best places to photograph and witness polar bears surrounded by an Arctic setting like sleeping on top of a frozen iceberg.
Visit the Western Hudson Bay region, home to the renowned Wapusk Nation Park, known for its mother and cub denning sites. Here you can photograph newborn cubs emerging from their birthing dens for the first time. Watch and capture these intimate and remarkable moments.
With polar bear tours for every season, the question you have to ask is when you want to see them!
Narwhal & Beluga
Over 75% of the world's narwhal migrate into the Canadian Arctic during the spring. Many of them swim along Baffin Island's floe edges, which are the frozen landlocked platforms where ice meets the open ocean, creating the perfect place to quietly watch and photograph pods of narwhals.
This is one of the most spectacular ways to watch narwhal travel in large pods between 20 whales to over 100 whales. See their tusks burst from the water as they prepare to dive for food or gently caress tusks.
About 66% of all belugas live and migrate into the Canadian Arctic around the same time as the narwhal. These social whales sometimes join pods of narwhal and have a playful nature.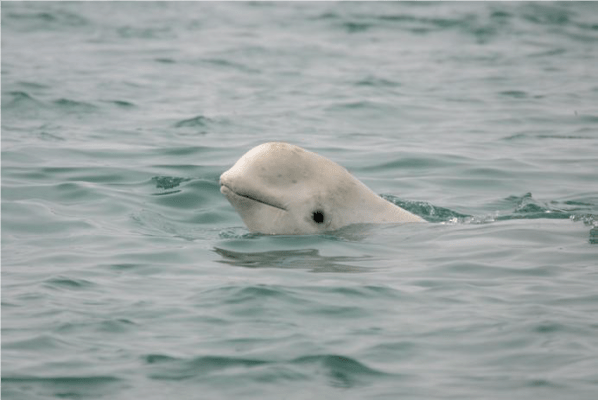 Travel to the floe edge where you'll have breathtaking land-based viewings as these whales swim past. You may even spot a few polar bears on:
Arctic Fox
Arctic foxes are one of the most intriguing animals that call the north home. These sleek critters have their stunning white coat from the fall to the spring and can grow quite comfortable around people.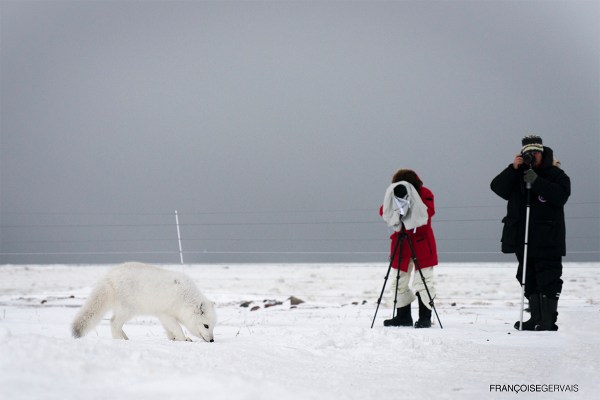 These curious wild animals are playful, and you may find them wrestling among themselves a few metres from you. Although there is not a trip dedicated to them, you may see them visiting our Polar Bear Cabins or as you travel to locations on:
Bowhead Whales
Bowheads are one of the only large whales to spend the whole year in the Arctic. They will use their enormous heads to break sea-ice and can leap entirely out of the water despite their giant size.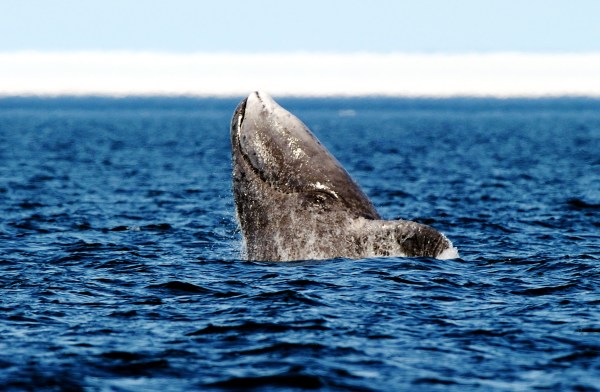 You may spot them feeding along the floe edge in the spring or socializing in shallow bays through the summer. If you want to see a bowhead whale, then learn more about our:
Auyuittuq National Park
Few national parks in the world genuinely awe you and offer a truly striking landscape. Auyuittuq National Park is home to granite cliffs and mountain peaks that have drawn hikers, climbers, painters, and wildlife enthusiasts from all over the world.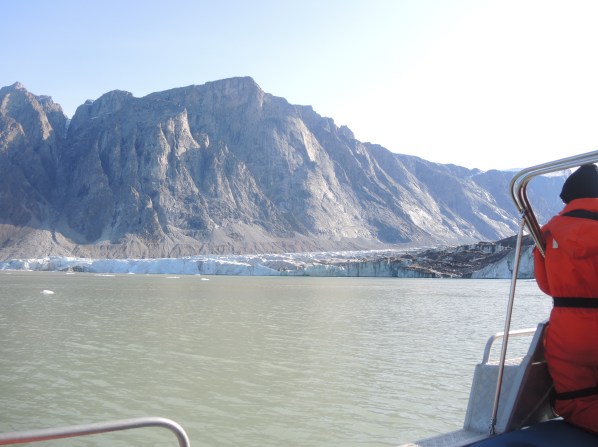 You might consider it a mixture of Yosemite's dramatic cliffs and Scandinavia's glacier fiords. If you want to see polar bears and glacier fiords within Auyuittuq National Park, try our:
Sirmilik National Park
Sirmilik, meaning "the place of glaciers," is located at the northeastern point of Baffin Island, including Bylot Island. Arriving in Pond Inlet, the gateway community to much of the park, you have panoramic views of soaring peaks with glaciers offering year-round white-tipped mountains.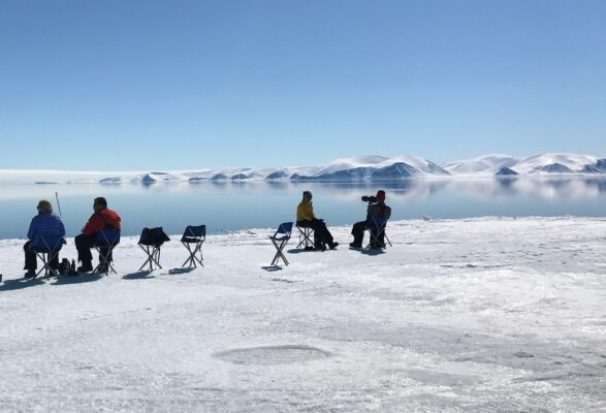 Our floe edge safari takes you to Eclipse Sound, the frozen channel between Bylot Island and mainland Baffin Island where you'll be surrounded by Sirmilik National Park. Earlier in the season may have chances to visit the Bird Cliffs on Bylot Island, where you'll see thousands of migratory birds nesting.
Watch Arctic whales swim past you on the floe edge with Sirmilik's mountain chain filling your background.
Experience The Arctic On A Safari
Get chances to view elusive Arctic wildlife and experience the majesty of the Arctic on safaris almost year-round. View all Arctic Safaris here.
Ready for adventure? Contact our Arctic Travel Advisors to book.
Are you still curious about the many wonders of the Arctic or looking for more interesting content then explore more blogs here!
By: Mat Whitelaw