May 17, 2019
Arctic Kingdom's founder and Chief Expedition officer and president was recently honoured with the Pioneer Award at the Spirit of the Arctic: Tourism Summit 2019 that took place in Iqaluit, Nunavut. Dickson and Arctic Kingdom were recognized for 20 years of building Arctic programs that have supported tourism in Nunavut.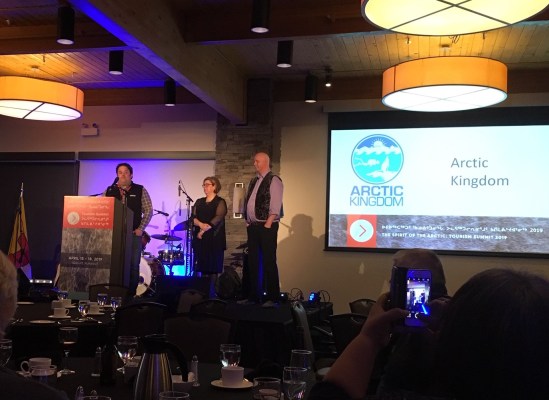 The Pioneer Award
The award was presented at the Spirit of the Arctic: Tourism Summit 2019, which is a four-day event dedicated to Nunavut's tourism industry. It provides a forum for collaborative discussion on key areas and trends driving this sector. The Pioneer Award was presented to Graham by Kevin Kelly, CEO of Travel Nunavut, and Nancy Guyon, Director of Tourism and Cultural Industries for the Government of Nunavut.
Travel Nunavut is a not-for-profit membership association that encourages tourism development by providing specialized knowledge and expertise for sustainable economic growth, cultural preservation and sustainable social benefits for Nunavummiut. They've collaborated with Destinations Nunavut, which is a branch of the Government of Nunavut, to curate the summit and design the awards.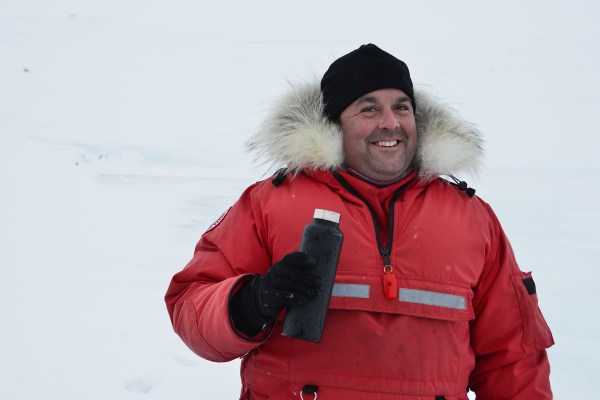 "It's an incredible honour to be recognized by both of these groups," says Dickson who moved to Iqaluit 8 years ago to immerse himself in the Arctic and be able to work much more closely with our Inuit teams and communities. "We are proud of our role in mentoring and supporting local operators and future pillars of the industry from many regions."
In the past awards had been handed out at their Annual General Meeting but in recent years the awards had been put on hold. They were brought back for the 2019 summit and the Pioneer Award grew out of an amalgamation of past awards combined to recognize and emphasize lasting contributions to tourism.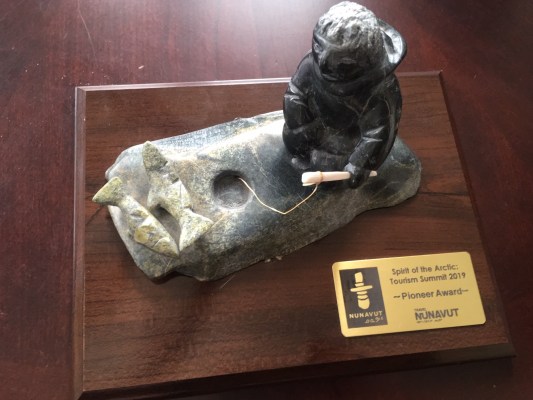 Kevin Kelly emphasized this process explaining, "The tourism summit was a good time to bring them back. New names and new awards." Kelly continues, "we really need to pay respect to the folk who have been around for a long time. And Arctic Kingdom has set the bar."
Arctic Kingdom Is A Pioneer
Graham's goal for Arctic Kingdom was more than to create a tour company, he dreamed of building up the Arctic's tourism industry in order to support the north with a sustainable economic industry. By developing programs for adventure travellers, wildlife enthusiasts, and polar photographers and film crews Arctic Kingdom has helped polar travellers to experience the Arctic for 20 years.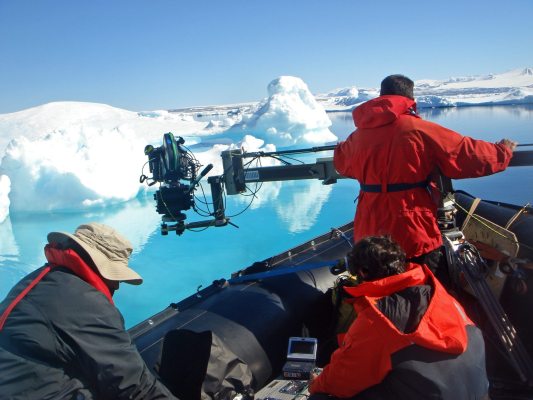 Under Graham's guidance, Arctic Kingdom has become a world leader in managing film crews and broadcast networks that work in the Arctic. Arctic Kingdom supported a three-year filming project for Disney Nature's "Oceans." Arctic Kingdom's role in supporting informative television and film crews like OLN, NHK, Usuaia Nature, Blue Planet Film and BBC's Frozen Planet has educated countless audiences on the unique ecosystem of the Canadian Arctic.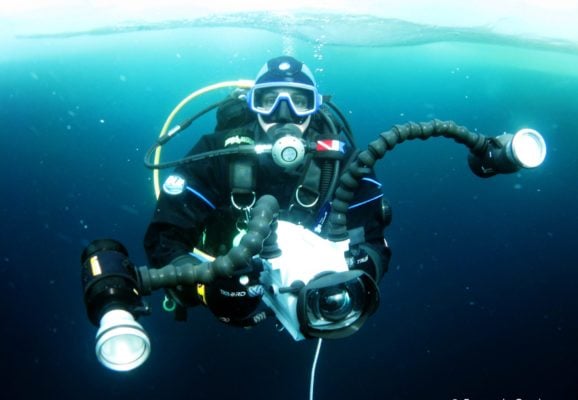 Graham's mission to support Arctic tourism has led him to some personal achievements that uphold the principles of the Pioneer Award. A Fellow of the Royal Canadian Geographical Society, Chair of the Nunavut Film Board, a past board member for Nunavut Tourism, a past member of the Joint Park Management Committee for Auyuittuq National Park, authoring multiple entries in The Encyclopedia of the Arctic, and developing training curriculums for the government of Nunavut, he has demonstrated his commitment of sharing the beauty of the North with minimal environmental impact, while providing maximum benefit to the communities of Nunavut.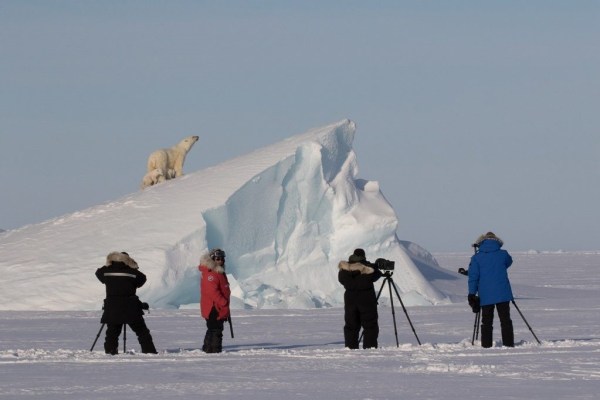 The Vision for the Future After 20 Years
Arctic Kingdom continues to pioneer new ways of showcasing the Arctic and developing programs that work intimately with the communities of the Canadian Arctic. We have, for example, recently revolutionized our floe edge safari at Navy Board Inlet to provide a Destinations Nunavut designated Canadian Arctic Signature Experience. This program works with Inuit guides from the communities of Pond Inlet and Arctic Bay to establish a sustainable economy around tourism that hires both elders and the younger generation to apply their extensive knowledge and expertise to provide unparalleled Arctic experiences to any polar traveller interested in unforgettable moments, like seeing migrating narwhal or polar bear cubs.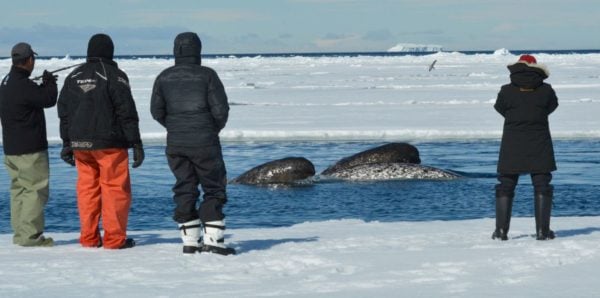 From Arctic Kingdom's two decades of Arctic safaris and expeditions, we are distinctively able to plan unique trips based on the specific interests of guests ranging from polar travellers to corporate titans, Hollywood celebrities, and even royalty. The ability to provide executive trips opens new benefits for the tourism industry of Nunavut. Arctic Kingdom has taken private safaris to Ellesmere Island, organized hot air balloons for guests to witness the splendor of the Arctic from above or explore more of the Arctic by helicopter. If guests have personal interests and bucket list goals, Arctic Kingdom has the expertise to make it happen.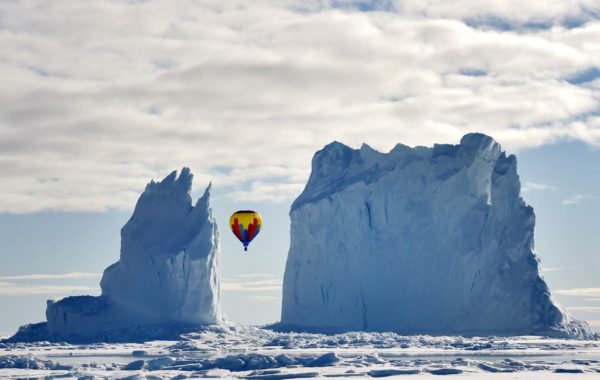 Graham continues to pioneer world-renowned Arctic experiences. He is committed to Arctic Kingdom's goal of helping to make it more accessible for all travellers, creating awareness of the Arctic as a destination and seeing the opportunities created by tourism in the North. And the tool for this change, Arctic Kingdom, not only continues to work with film crews to educate the rest of the world about the Arctic but it shares the awe-inspiring beauty and bucket list experiences that last a lifetime for guests.
Arctic Kingdom invites you to join us on our journey!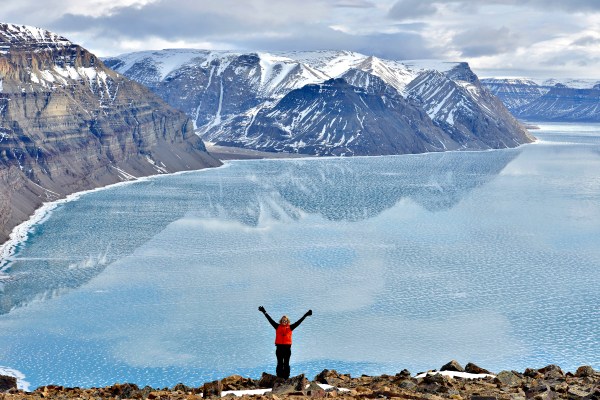 Experience The Arctic On A Safari
Get chances to view elusive Arctic wildlife and experience the majesty of the Arctic on safaris year around. View all Arctic Safaris here.
Ready for adventure? Contact our Arctic Travel Advisors to book.
Are you still curious about the many wonders of the Arctic or looking for more interesting content then explore more blogs here!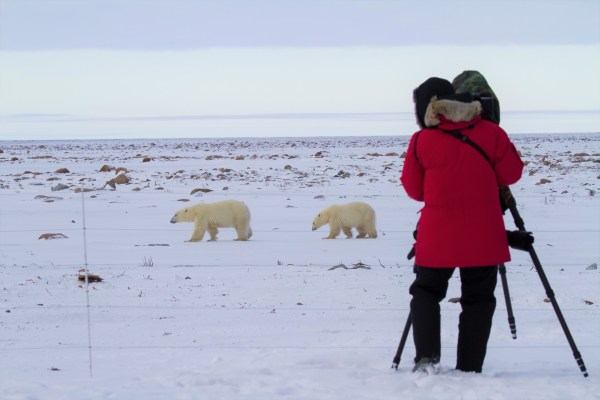 By: Mat Whitelaw