May 25, 2022
Polar bears are more than an icon of the wild northern frontier, they are an important way to track the effect of a changing climate on the Arctic. These animals underwent a remarkable transformation in their genetic traits to match their extreme environment and to excel in it.
All of these evolutionary traits took a significant period of time to all this ancestor of a brown bear to become the lord of the frozen north. But with a quickly shifting climate polar bears are struggling to keep up.
This is why tracking polar bear populations and research into the age or gender distribution of them provides vital information into the effects of climate change. But tracking and monitoring populations can be difficult and requires a lot of funding.
In the past, the common method for scientists has been to survey polar bears from the air and then tranquilize them in order to tag them so they aren't counted twice. Then, they take blood to get genetic information on the bear's health, age, and more.
This is inherently expensive research to conduct from hiring helicopters, a trained research team, local pilots and guides, data storage and analysis. In fact, these studies can cost more than $2 million can be spent in each of Canada's thirteen polar bear regions and should be conducted every thirteen years.
So, in the vein of scientific advancement, there needed to be a better way.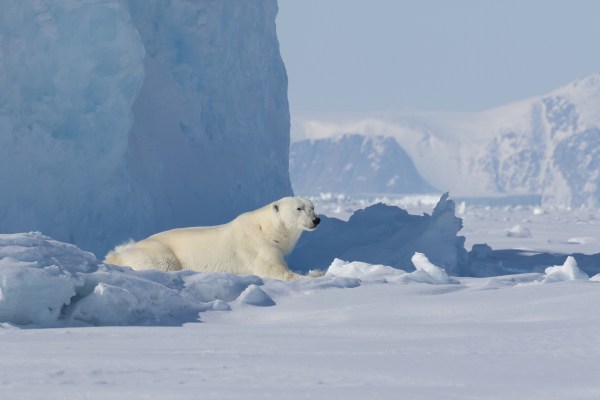 Finding Unique Footprints
Almost all of the research teams were traveling to the north and few of them were from the Arctic. Despite their knowledge of the subject, polar bears, they had little access to them. They would arrive just to collect data and did not have the same first hand knowledge of the land that the local Inuit had from living there and interacting personally and culturally with the bears.
"We have no idea what's going on with our bears most of the time in the High Arctic or the Arctic generally," said Peter De Groot of Queen's University in Kingston, Ont.
That is why there has been a significant movement towards employing Inuit trackers to monitor polar bear populations and habits. Using only a camera, they can document the footprints of polar bears they find and this detail provides an incredible amounts of data.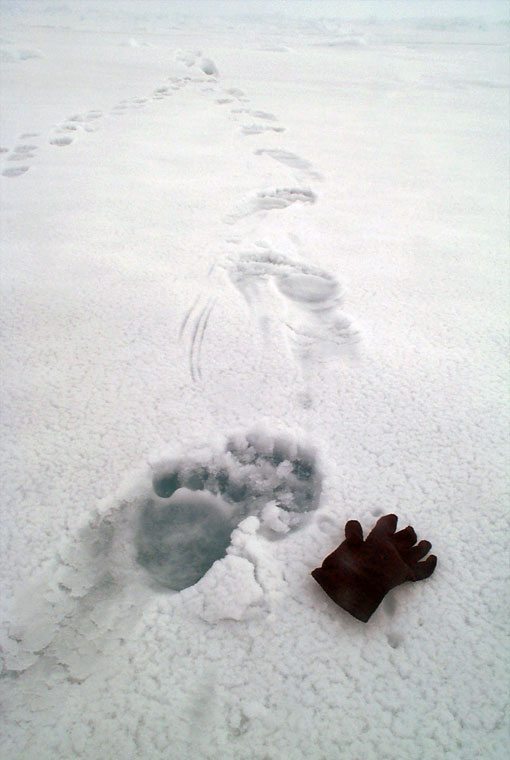 Researchers at Queen's University in Kingston, Ontario have been employing a method developed by a company called Wildtrack.
Wildtrack uses the photographs taken in the field to measure the distances and angles between the bear's five toes and its toe and heel footpads. In a clear print, that reveals sex and age – data crucial to determining population trends – and can even identify individuals.
"They are probably as individual as fingerprints," said Suzanne Sprajcar of SAS, the company that developed the software for the program.
These footprint/fingerprint surveys, require only a camera and an Inuit bear tracker. The cost is about one-quarter of a full "mark-and-capture" survey from the past.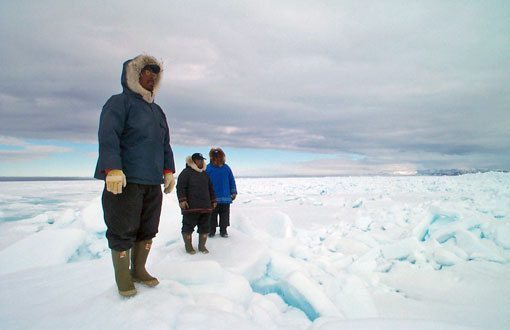 This is important research and it is thanks to the determination of the Inuit that so much information can be collected. Without their partnership and their direction most researchers would not have a direct connection to their subject and its habitat.
"That's the strength of the Inuit," said De Groot, who works in the M'Clintock Channel region near the Nunavut community of Gjoa Haven. "You give them a can of gas and in two weeks they'll come back with whatever you want."
The dedication and hard work of the Inuit provide a vital service at a time when we cannot wait a decade between surveys. As environments shift rapidly in the Arctic, polar bears are facing immediate threats to their population. Inuit communities are experiencing these shifts up-close and have a stake in the research being collected since they are also effected.
How You Can See Polar Bears
That is why we work with Inuit guides and bear monitors to provide safe and stress free wildlife encounters. Our Arctic Safaris are an incredible chance to experience the Arctic in person and photograph polar bears in their natural habitats.
Polar bears are true icons of the Arctic and it is a wild experience to see them in their natural habitat.
Watching them stomp across the rolling hills or across the sea-ice that becomes their winter home is at the top of many bucket lists. The chance to visit the Arctic is easier and more accessible than you expected.
With polar bear safari tours throughout the year, you can find the experience of your dreams. Take in the pristine and expansive landscape that polar bears freely wander. Our team of Inuit guides use their knowledge of the land and popular polar bear locations to provide exceptional and safe polar bear viewings. Take unbelievable photographs of the Lords of the Arctic.
If you want to see polar bear in their natural habitat then talk with our Arctic Travel Advisors to plan the trip of your dreams.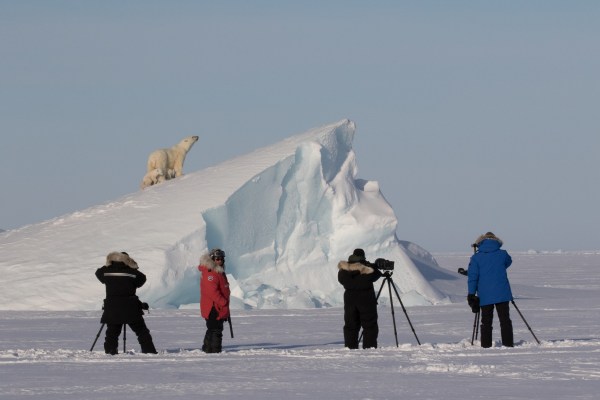 Experience The Arctic On A Safari
Get chances to view elusive Arctic wildlife and experience the majesty of the Arctic on safaris almost year-round. View all Arctic Safaris here.
Ready for adventure? Contact our Arctic Travel Advisors to book.
We now have a Gear Shop where you can browse some of the best outdoor clothing and equipment to buy or gift to friends and family.
Are you still curious about the many wonders of the Arctic or looking for more interesting content then explore more blogs here!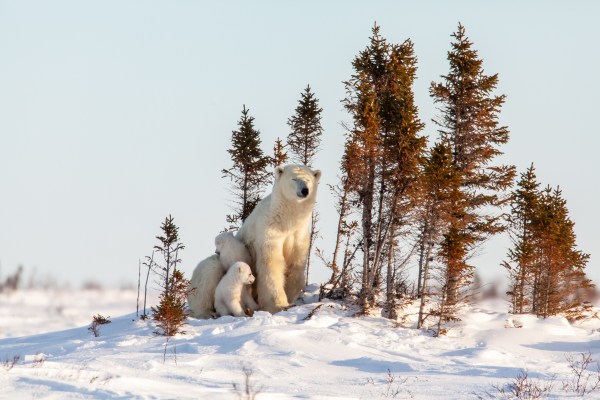 By: Mathew Whitelaw