September 30, 2021
Today is September 30th, Orange Shirt Day, a day about educating ourselves on the history of residential schools and working toward reconciliation with the Indigenous Peoples of Canada.
What Is Orange Shirt Day
When Phyllis Webstad was six years old, her grandmother was forced to send her to a government-mandated Residential School in Williams Lake, B.C. On their last day together, Phyllis' grandmother gave her a new orange shirt.
This beloved gift was immediately stripped off her, and she never saw it again. This marked just the beginning of a time and place that would actively work to suppress her culture and diminish her worth. Since that day, orange has always reminded her of the horrific experience. She describes how, "how my feelings didn't matter, how no one cared and I felt like I was worth nothing. All of us little children were crying and no one cared."
The date September 30th marks the time of year when buses and boats would enter the communities and bring the children to the schools. This system's goal was to remove the children from their traditional ways of life and replace their culture so that they might assimilate into Euro-Canadian society.
Far too often, the survivors tell us that they felt like they did not matter. It is upsetting to consider the physical and emotional torment these children faced. That is why Phyllis and Orange Shirt Day works to remind us that every child matters.
Why Is It Important
This is a tragic era of Canadian history that lasted from 1831 up until 1996. But it is not something Canadian should hide from or brush away. We must talk about this history in order to build stronger relationships and progress forward.
Indigenous culture is a vital part of our country, and it is important to recognize their exceptional contributions to the Canadian Experience.
Phyllis embodies this movement as it works to empower indigenous pride and provide a dialogue to understand this experience better. Her voice and her value exemplify the strength of Indigenous Peoples throughout our country. Let us learn from her and truly uphold the belief that every child matters!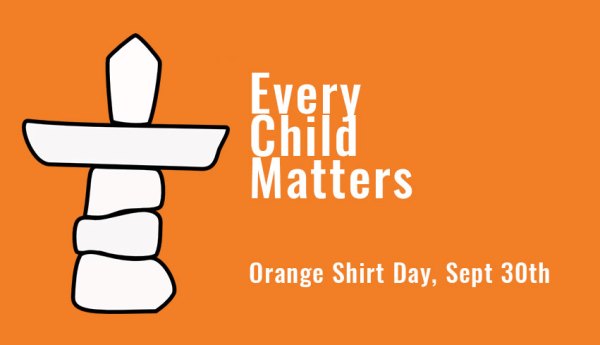 At Arctic Kingdom, Indigenous relations are important to us. We strive to maintain harmony with the Arctic, and its people, as we stand in solidarity with the issues they have faced. The friendships and partnerships that we have formed have offered us a chance to hear their story from the Inuit perspective.
Over our 20 years, we have taken every effort to make sure as many communities as possible benefit directly from the work we do. We continue to make changes and adapt as we work closer with Indigenous communities to make sure their voices are heard and supported.
How You Can Participate!
Today or next year, on September 30th, you can create your orange shirt and plan a community event.
This day's goal is to educate ourselves, so take the time to create a dialogue with someone. Research the history of residential schools and Indigenous cultures across the country and organize an event at your school.
This is part of our past as Canadians, and it can hopefully remain history. But each of us can help to ensure all kids know that they matter.
Please visit the official website to learn more about the movement and ways to participate:
https://www.orangeshirtday.org/
For more information and educational resources please visit:
By: Mat Whitelaw