February 16, 2018
Our camp chef, Jason Mullin, recounts his experience foraging the tundra near Qikiqtarjuaq on Polar Bears & Glaciers of Baffin Island. Reposted with permission from Edible Adventure Travel.
Qikiqtarjuaq was a new location above the Arctic Circle for me at a time of the year I haven't yet spent in this area of the world. The Arctic summer is a short season, where the majority of the snow does melt, the permafrost becomes spongy, flowers bloom and the tundra becomes a mosaic of colours. While being the 'Land of Icebergs' as I heard our guide say, and they are simply mesmerizing with their ever changing shapes, curves and jagged edges, I was most excited for something else.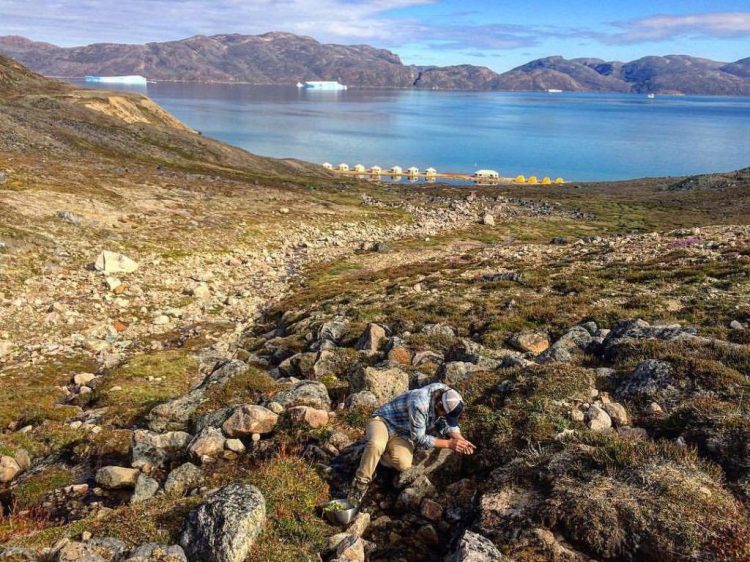 The tundra was in full bloom. It was the season to forage what the tundra offered. The Inuit were hunter gatherers for centuries. It is common knowledge that seal, caribou, narwhal and even the odd polar bear are harvested as a form of sustenance, clothing and warmth, but the lesser known gathering side of things was what had me interested.
There are many plants found that have general uses, for example, Arctic cotton could be used in combination with whale oil to create a wick for lanterns. Obviously though, it was the edible goodies I was after.
The only plant I have picked in past years was purple saxifrage. A small purple flower, one of the first to bloom in the Arctic spring towards the end of May, beginning of June. Now, patches of flowers dotted the landscape, Dwarf Fireweed being the most present. Large pink pedals, they make a beautiful addition to salads and a garnish to many plates. Seaside Bluebells and the clusters of the Labrador tea white blossoms were also common in the area.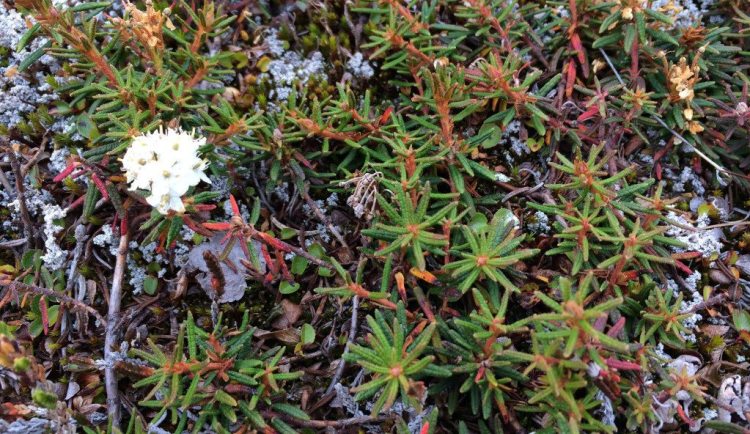 Labrador TeaThe leaves of the Dwarf Fireweed could be used in teas, but I favored the Labrador tea. Found in abundance, it is used traditionally for its medicinal properties. Fragrant, floral, and a slight piney flavour I was enjoying a cup of this almost nightly. It can be dried for use all winter. While cooking for our guests, I was treating it as a flavoring agent, steeping it in cream for a panna cotta or crème brulee.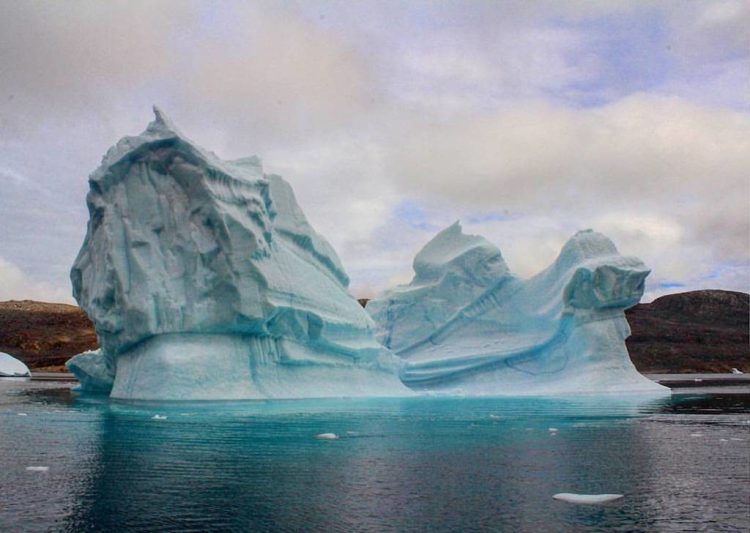 One of the thousands of icebergs around QikiqtarjuaqLaden with berries ripening, I could barely take a step without accidentally crushing some form of edible. Arctic blueberries, bearberries and the prominent crowberry littered the ground as I picked in abundance to preserve, make sauces and add to simple baked goods or my tundra oatmeal.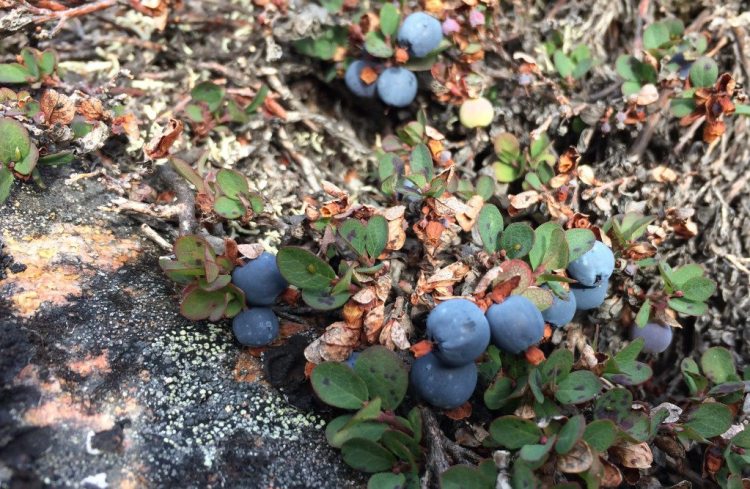 Arctic blueberriesI was surprised at first to find mushrooms growing, but after thinking about it, it was the perfect environment for them to thrive at this time of year. I heard in passing that they are all edible here, but that is not a game I like to play without a professional to properly point me in the right direction.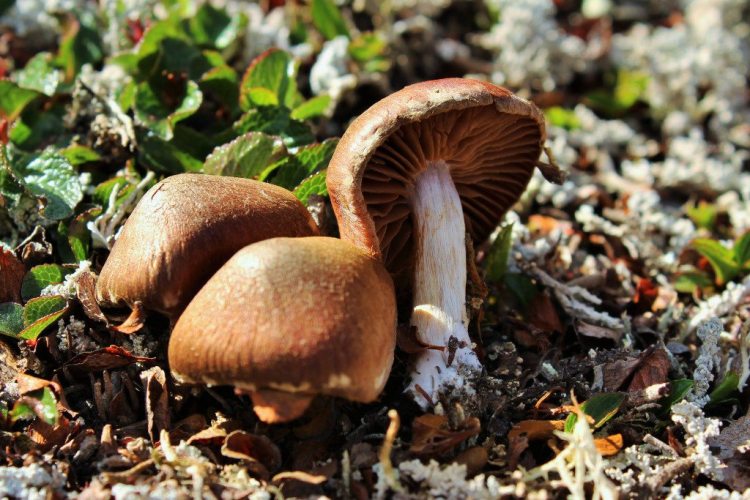 MushroomsOf all the good eats found on the unsuspecting tundra, my absolute favorite, the piece de resistance was the Qunguliit or mountain sorrel as known by southerners. Found largely around streams, it had a sweet and sour flavour, a citrusy bite to it. Fragrant and flavourful, I used it in salads and as a garnish, but the big hit amongst our guests was the qunguliit almond pesto crusted Arctic char. Fish caught right in front of camp and the mountain sorrel picked right behind. Ingredients meant to go together.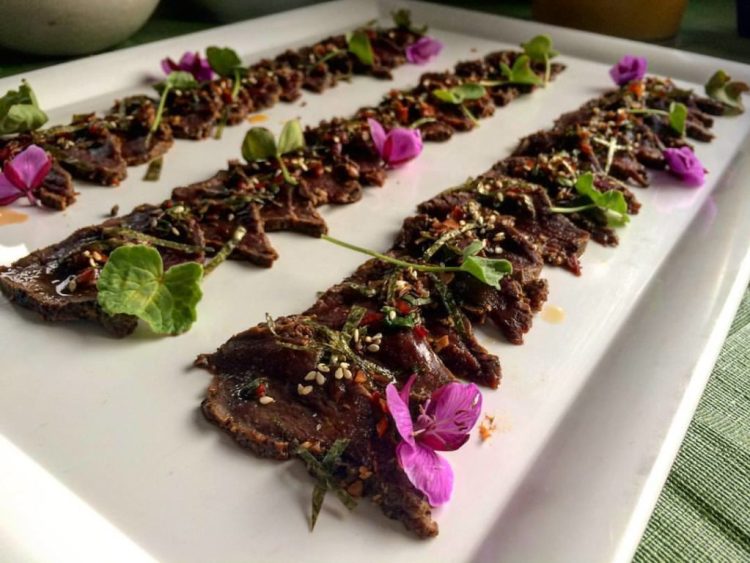 Caribou carpaccio with qunguliit/dwarf fireweed
Foraging has been a passion of mine for some time now and being able to learn more about the offerings of the tundra was beyond a treat. It's always amazing to find the flavours of the earth that thousands walk right by without ever knowing.
For foragers, the Arctic is a hidden gem waiting to be discovered and the best way to learn is through the professionals. The local Inuit who have inhabited and lived off this land for centuries. There will be no better teacher, so immerse yourself given the chance and untold learning opportunities may just unfold.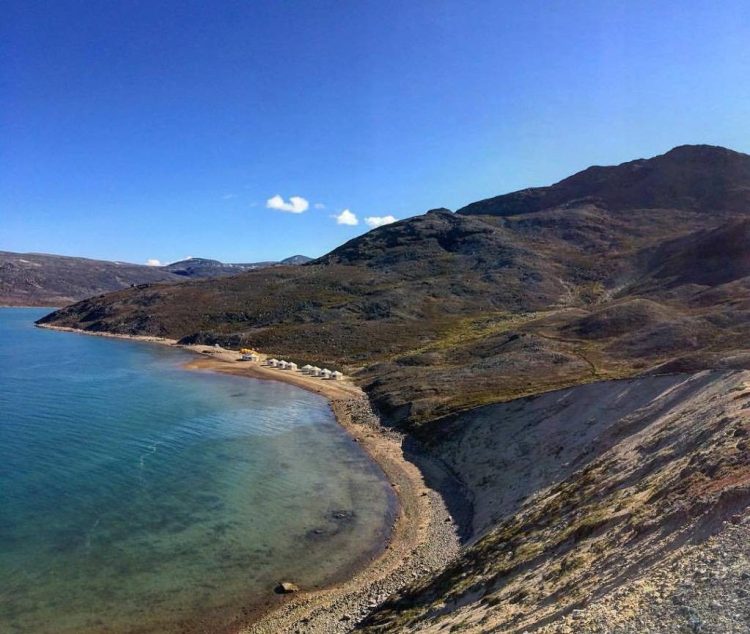 View of Arctic Kingdom camp