November 11, 2020
Have you heard the story of the "greatest sniper in the British Army", John Shiwak, the Inuk from Labrador that became a hero of the Great War?
Indigenous Peoples have made truly remarkable contributions throughout history and during the First World War. On this Remembrance Day, we wanted to talk about one such contribution and honour the life of John Shiwak.
John Shiwak would travel 4,000 km from his small Inuit community near Rigolet, Labrador to experience the horrors of trench warfare. The skills he learned early in his life as a hunter and trapper would prepare him to be one of Britain's greatest snipers.
Join us as we explore the life and legacy of Rigolet's Inuk sniper.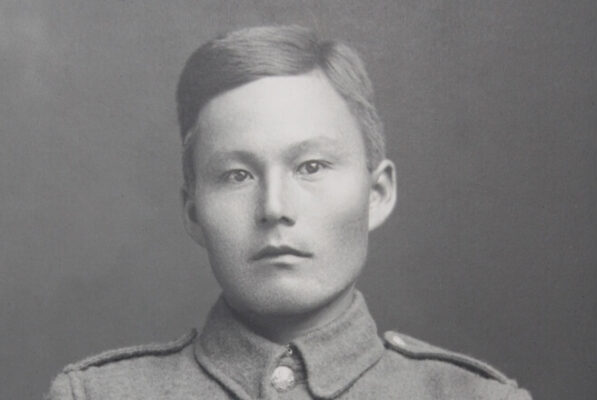 Early Years
John Shiwak was born in the winter of 1889 and lived in Cul-de-Sac, a small Inuit community in Labrador, near the mouth of Lake Melville. This was an enormous inland lake that connects to the Labrador Sea, making this area a wildlife hub.
Shiwak was the eldest of nine children and, by the age of 10, was working to support the family. This would have meant he learned very early how to hunt and use a rifle. By 1901 he had branched out on his own to work for the Hudson Bay Company as a hunter and salmon fisher.
He lived a traditional trapper life where summer months were spent along the coast, fishing in a larger community. As autumn arrived, Shiwak would travel inland to look for furs and other goods that he could sell.
The little known about his early years is that he was so successful as a trapper that he was making trips to St. John's. On one of these trips, he became friends with a writer and journalist, William Lacey Amy, with who he would continue correspondences for the rest of his life.
Amy describes Shiwak as "a natural poet, a natural artist, a natural narrator." Shiwak taught himself how to read and write and was known to paint with watercolours in his journal. He notes that Shiwak described his recent trip to St. John's as the best two weeks of his life and hoped to continue to return each summer.
It's clear that this was a fascinating man with an ambition to experience the world. In Newfoundland, he became affiliated with the Legion of Frontiersmen, a volunteer colonial militia.
Shiwak would convince two people from Rigolet to sail with him to enlist in the Newfoundland Regiment on July 24th, 1915.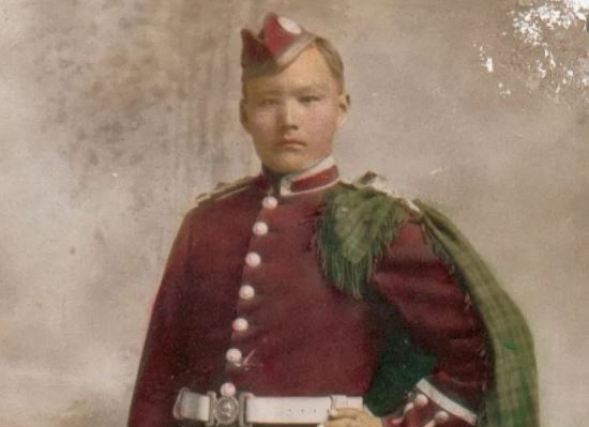 The Great War
Newfoundland had not joined Canadian Confederation yet, so Shiwak was part of Britain's Expeditionary force, and after a year of training in Scotland, he was sent to the frontlines.
Three weeks before Shiwak reached the front, his regiment had been decimated when, of the nearly 800 Newfoundlanders that went over the trench, only 58 reported to duty the next day.
From his letters to Amy, we know that he quickly became disillusioned by the war and dreamed of returning to his life as a trapper among friends. We have letters from men in his company that relate stories of their Inuk friend who would only take time away from his sniper position to talk about hunting geese and seal.
In fact, it was his experience hunting seal that would have trained him to become one of Britain's greatest snipers during the war. "Swathing seal" required that he wait patiently for a seal to pop the crest of their head out of the water to take a breath. In that small window, you had a chance for one shot. This would prove to be incredible training for a sniper looking for heads poking above the trenches.
Over the next 15 months, Shiwak distinguished himself as the companies best shot and was promoted to Lance Corporal, something rare for an Indigenous soldier at the time. He was described as shy at first but was genuinely liked and made many friends. However, his letters to Amy demonstrate his longing for the war to end and how he wouldn't receive any new mail from home until the ice broke. Instead, he lay quietly in the mud looking over a bloody tundra of destruction.
John Shiwak died on November 21th, 1917, in the village of Masnières, France, when a lone shell would explode among his column. His unit was marching along a canal bank to reinforce the other side of the village from a counterattack. Shiwak would be buried near where he fell, but due to days of continued fighting in the area, shells would destroy the cemetery.
Although his final resting place is now unknown, he would join the ranks of those remembered on the Royal Newfoundland Regiment Memorial at Beaumont-Hamel and on a war memorial in the heart of St. John's. He was posthumously awarded the British War Medal and the Victory Medal for his service.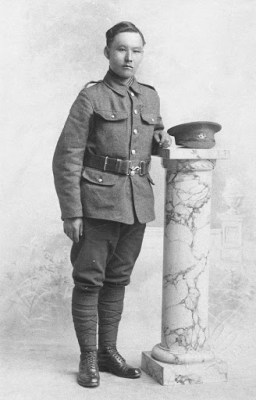 His Legacy
We know from his early days that this was a man of substance, and we can see from the war that he was promoted for his abilities. Despite coming from a town of a few hundred this Inuk from Labrador became so regarded that soldiers proclaimed him the "greatest sniper in the British Army."
This Indigenous soldier was promoted to a position of leadership, and the letter his commanding officer wrote his family after his death demonstrates the respect he had for Shiwak. He writes:
"His loss was keenly felt by the whole Regiment as he was a great favourite with all ranks, an excellent scout and observer, and a thoroughly good and reliable fellow in every way. Shiwak will long be remembered by all who knew him."
It is also clear that many people felt the loss of this remarkable hero, and his dear friend William Lacey Amy pays him a special tribute.
"He had earned his long rest… Out there in lonesome Snipers' Land he lay, day after day; and the cunning that made him a hunter of fox, and marten, and otter, and bear, and wolf brought to him better game. And all he ever asked was: "When will the war be over?" Only then would he return to his huskies and traps where few men dare a life of ice for a living almost as cold. John Shiwak – patriot."
Lance Corporal John Shiwak's legacy is more than the "Inuk Sniper from Rigolet," he was a man remembered among the countless soldiers but known for his gentle kindness, and skill. This Remembrance Day, we honour the amazing life of John Shiwak.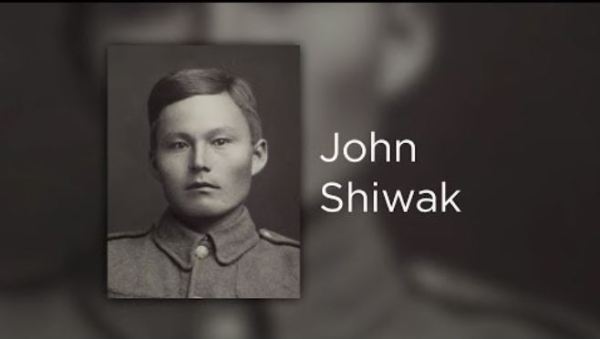 Additional Inuit Contributions
Did you know that the city of Iqaluit was created around an airport meant to refuel planes bringing supplies and men during World War II? Inuit were some of the first people to work on the US airbase and one Inuk, in particular, is considered the Father of Iqaluit as the first permanent settler.
Learn more about the intriguing history of Iqaluit and how an Inuit fishing camp became Canada's newest capital city in our blog: The Founding of Iqaluit.
Are you interested in visiting this beautiful maritime city filled with historic and cultural highlights? Do you want to try traditional foods and explore the stunning art shops? Come experience the friendly and fun city of Iqaluit on one of our Guided Getaways.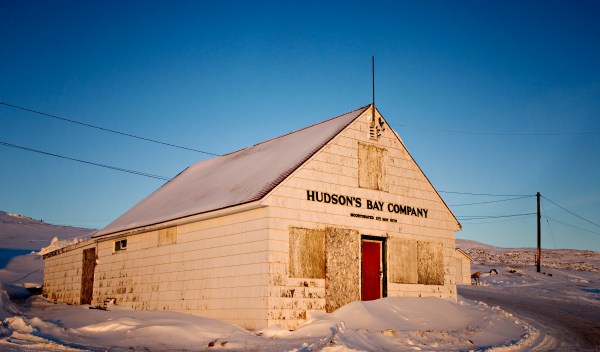 By: Mat Whitelaw