June 27, 2017
By Liz Carino
We believe polar bear viewing is best done from ground level. Walking alongside and gazing into the eyes of a polar bear at an equal level, is an amazing, emotional experience. Plus, the lower vantage point allows for incredible and dramatic photography.
This is something you just can't get on a tundra buggy. While Churchill, Manitoba is a popular polar bear viewing destination in the autumn months, the tundra buggy experiences include looking down on wildlife from above. Our Nanuvik Polar Bear Cabin is an exclusive polar bear experience like no other. Surrounded by an unobtrusive electric fence, it provides unprecedented opportunities for safely viewing and photographing polar bears, up-close from ground level, in their natural habitat.
Experience the authentic Arctic in the heart of polar bear country
Located on the west coast of Hudson Bay, approximately 100 km south of Arviat, Nunavut in remote tundra, our Nanuvik Polar Bear Cabin is situated directly in the migration path of polar bears as they search for the first sea ice forming on the bay in October and November. Accessible by private charter plane, UTV or snowmobile, these cozy cabins are just a short 50-minute flight from Churchill, Manitoba.

An exclusive adventure like no other
Available for private, custom adventures, our Nanuvik Polar Bear Cabin is great for a family or group, or a couple looking for a remote romantic exclusive getaway.
The guest wing accommodates up to four travellers. It has a fully-equipped kitchen and an open concept living space. The large windows allow you to watch polar bears as they stroll along the vast tundra outside the electric fence that surrounds the property.
All experiences at our Nanuvik Polar Bear Cabin include an executive chef, Expedition Leader, and local Inuit guides. The chef and expedition staff stay in the staff quarters on the other side of the completely self-contained cabins.

Gourmet meals in remote tundra
We ensure every detail of our exclusive adventures are tailored to our guests. This includes the food! Your executive chef will customize the menus to meet your preferences and dietary needs. They may also include local delicacies so you can get a taste of traditional Northern cuisine.

Extraordinary polar bear photography opportunities
The unobtrusive electric fence that surrounds the cabin allows you to safely view and photograph polar bears up-close – they are known to wander right up to the fence! There is also a chance to see polar bear mothers and cubs, as well as other Arctic wildlife including the Arctic fox.
For days when there are no bears near the cabin, our guests enjoy hikes on the tundra or snowmobile rides in search of polar bears. These activities are guided by Arctic Kingdom Expedition Leaders and Inuit guides. Our expedition staff are experienced in polar bear safety and know the land well. They always make sure to keep all travellers a safe distance from wildlife, and strictly adhere to the Wildlife Policy of Nunavut – keeping our guests and the animals safe.
Our Expedition Leaders are also passionate photographers themselves. They always aim to get guests into the ideal position for amazing shots and are happy to share tips for photography in the Arctic.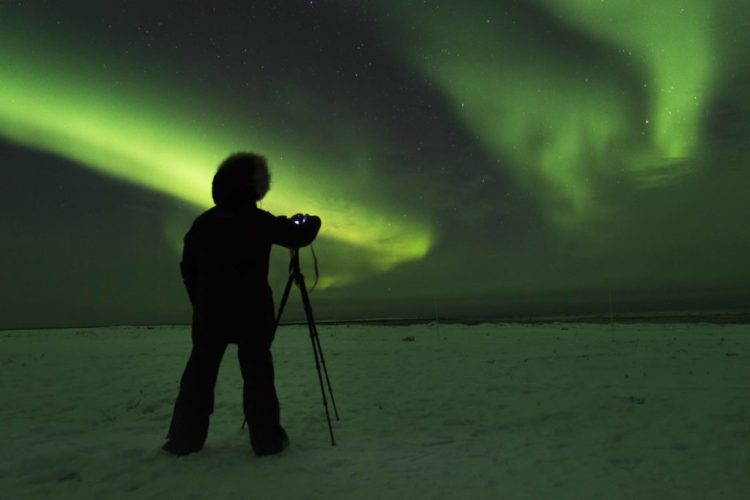 Polar bears during the day, Northern Lights at night
At this time of year there is also a great chance to witness the Northern Lights. Far from any light pollution of cities, our Nanuvik Polar Bear Cabins are in an ideal location for viewing the colourful Aurora Borealis. If the conditions are right, after full days of discovery you'll get a front row seat to a spectacular light show at night.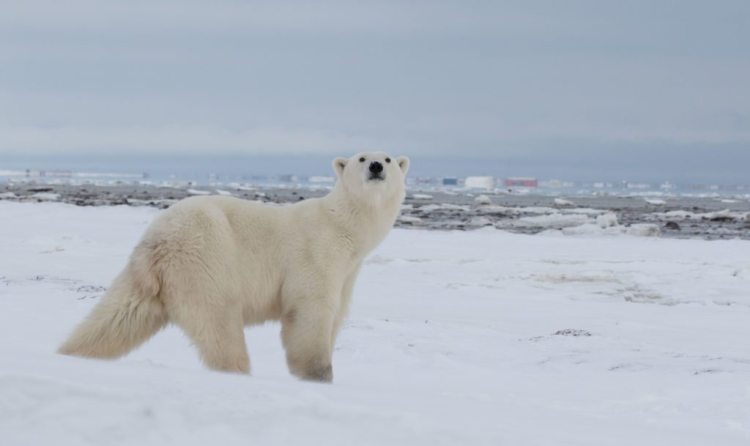 Want to experience exclusive polar bear viewing?
Our Arctic Travel Advisors are thrilled to help you plan your dream adventure at our Nanuvik Polar Bear Cabin.
Whether you're travelling as a family, group, or couple, we will build a custom itinerary for you. Available in October and November, this private polar bear tour can be as long or short as you like, to accommodate your schedule and ensure the most extraordinary experience.
Daily itineraries can also be customized to you, depending on conditions and wildlife. Want to explore the tundra from above? We can add optional helicopter day trips. Looking to delve into Inuit culture? We'll arrange interpretive talks by local Inuit elders. Your dream polar bear adventure awaits!