February 24, 2023
We've compiled a list of the top VIP travel experiences you should add to your calendar to inspire your next getaway (or hideaway).
But these aren't your typical lay-around-on-the-beach-with-a-light-read vacations either. They're transformative, inspiring and enriching journeys that'll develop you as a person and give you some impressive bragging rights, too.

So, grab your passport and take a quick trip around the globe with us as we outline the best VIP travel experiences the planet has to offer.
1. Hire a Private Island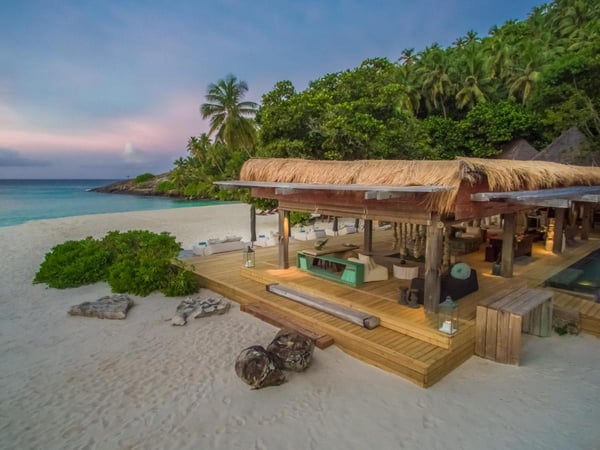 North Island, A Luxury Collection Resort, Seychelles - East Africa. Source: Booking
If you need a romantic hideaway, staying at the ultra-luxe North Island Resort will undoubtedly impress your special someone. The exclusive tropical island hideaway, located just off the coast of Kenya, has been the honeymoon destination for George and Amal Clooney and Prince William and Kate.
Although North Island is the perfect place to lounge in luxury, it also offers an array of activities, such as:
Private guided hikes

- Learn about the island's environmental efforts and indigenous wildlife as you hike up to the best view on the island.

Scuba diving

- Dive or learn to dive with world-class dive masters on the local reefs.

Champagne cruises

- Revel in the sunset as you sip on champagne on a specially charted sunset cruise.



2. Summit Machu Picchu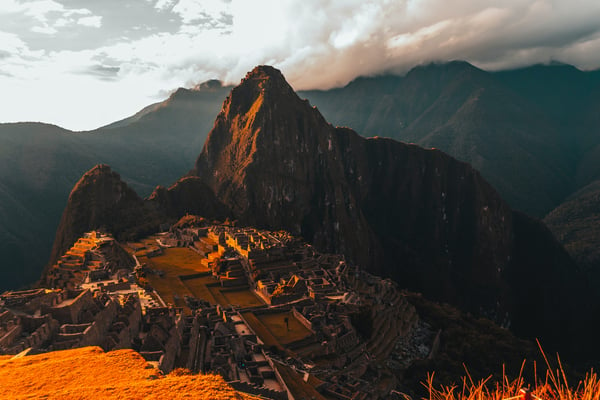 Machu Picchu, Peru: Photo by Sebastian Tapia Huerta
Visiting Machu Picchu is a must in 2023 if you haven't yet. You can custom-design your trip to the 'lost city', tucked high atop the Andes, via several luxury, private tours, including flights, accommodations, meals, and guided hikes with experienced locals.
3. Ski the French Alps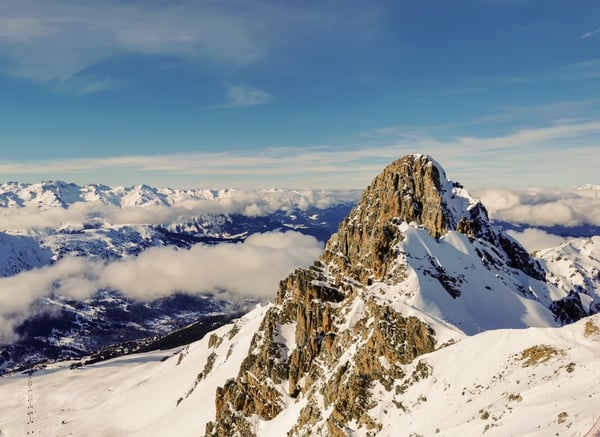 Courchevel, 1850 - France: Photo by Kyriacos Georgiou
According to Travel and Leisure, Courchevel 1850 is the world's most luxurious ski resort, enjoyed by several celebrities and royals. A ski trip to Courchevel should be on your calendar if you want to create long-lasting family memories.
The area hosts a private runway for a discreet arrival, several Michelin-star restaurants, boutique shopping and the perfect ski chalets with private chefs.
4. Charter a Yacht Around the Galapagos
A nature-lover's dream can be found exploring the Galapagos Islands on a charted private yacht. Cruising around the Galapagos is a great way to mentally unwind while also experiencing an enriching and educational vacation learning about the extensive flora and fauna that live untouched on the islands.
5. Find Your Inner Peace in Japan
If you need a serious mental reset, head to Japan to immerse yourself in the art of wellness. The Japanese have developed many techniques for achieving inner peace and balance, perfect for experiencing on a solo trip or with your closest friends.

Several companies can plan VIP travel experiences to the best areas of Japan to soak up their soulful traditions and habits. After a wellness trip in Japan — filled with healthy Japanese cuisine, mindful meditation and peaceful accommodation. You'll feel 100% recharged and ready to take on your life back home.
6. Fly to Space
A casual trip to space is probably the coolest thing you can do with your vacation time. Thankfully, Virgin Galactic has made this accessible to those curious enough to see the world from a different perspective.

After your fully-immersive training program, you'll be fully equipped to enjoy the ride of a lifetime. Several passengers return to Earth with a new-found appreciation for our fragile planet and are inspired to continue their environmental efforts and to share their revelations with others.

So, if you're looking for a fresh perspective on life, fly to the stars and let them align for you when you get home.
7. Experience an Arctic Adventure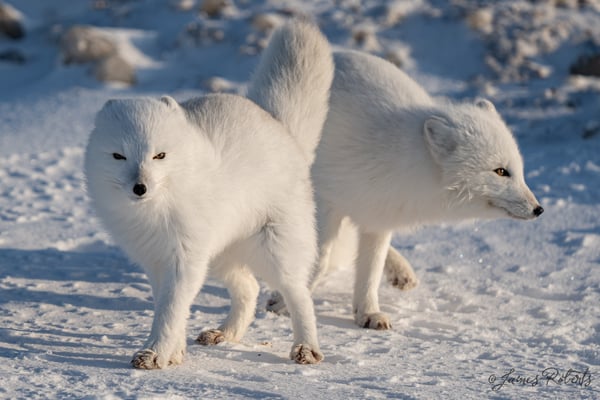 For the ultimate, brag-worthy expedition of a lifetime, head north for an unforgettable Arctic adventure with Arctic Kingdom — the leaders in Canadian Arctic expeditions.
You can hand-pick from a variety of private or guided tours, including:
Guided Northern Lights Getaway

- Develop a sincere appreciation for the Arctic as you witness the Northern Lights and even capture them yourself using the provided state-of-the-art photography equipment.

Polar Bear Migration Fly-in

- Safely observe the polar bear migration from unique polar bear cabins set up among their natural habitat.

Baffin Island Dive Safari

- Experience a unique arctic dive and look out for beluga whales, narwhals, and polar bears!
To book a private tour, get in touch with us at Arctic Kingdom and we'll plan everything for your next adventure.
Looking for Your Next Adventure? Experience the Arctic With Us
Want to experience the magic that the Arctic has to offer? Does searching for stunning wildlife and observing natural phenomena interest you?
We've carefully adapted our Arctic Tours to offer the best experience to travelers looking to take in the wonders of the Arctic.
Take a look at our Tours page to see what adventures are currently on offer.