July 05, 2019
With incredible wildlife and a panoramic paradise, there are many reasons to explore the Arctic but what makes Arctic Kingdom stand apart are the special personal touches that you may not have anticipated.
Guests often expect certain highlights that they've seen in photographs, but we delight in the highlights that unexpected. Our amazing staff really do go above and beyond to pass on their knowledge and enhance your experience in many wonderful ways.
Here are just 3 personal touches that make Arctic Kingdom trips so special for our guests.
Our Arctic Inspired Gourmet Chefs
Imagine how enjoyable it is returning from an exciting day exploring the Arctic to find your hot gourmet dinner is caribou medallions, truffle mash, carrots and broccoli with locally picked garnish of mountain sorrel chimichurri?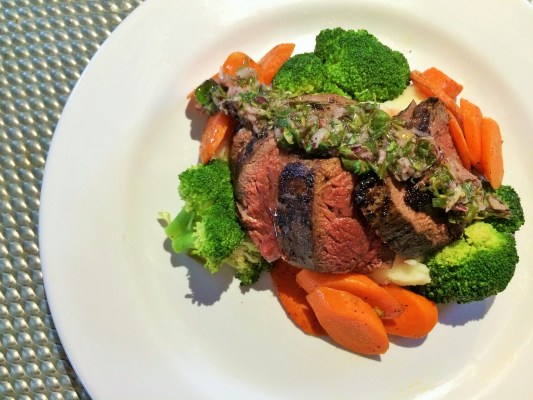 Most other expedition travel offers meals that are rather standard camp food, think dehydrated or powdered. At Arctic Kingdom, we provide professionally-prepared gourmet meals that our chefs spend many hours creating. Our partnership with Culinary Search Group is key to providing this high-end Arctic culinary experience. The company's founder, Matt Brinkley, has worked on a number of our trips and knows exactly the staff that will excel in this setting.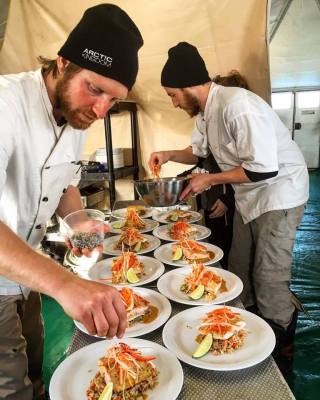 For these chefs it isn't just another cooking job, they're excited to come to the Arctic and are excited to apply their enthusiasm to create meals that delight guests. They need to be inventive and able to roll with the challenges of working in a remote kitchen. It's incredible what they can do and how hard they work each day to provide hot and delightful meals.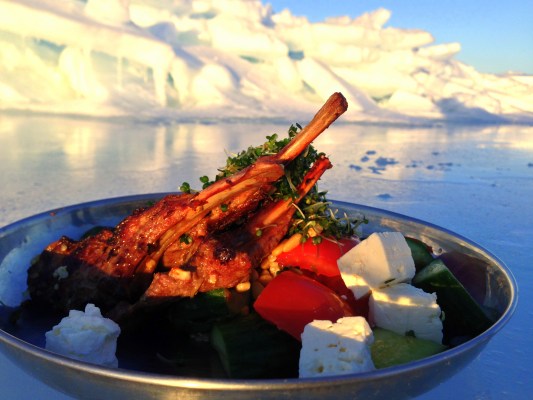 Where they provide a truly unique experience is when they also incorporate local delicacies and Inuit culture into the meals and their presentation. As our Field Planning Manager, Scott Badiuk, says, "it's about having chefs that think outside the box to incorporate nature and Inuit culture into our meals."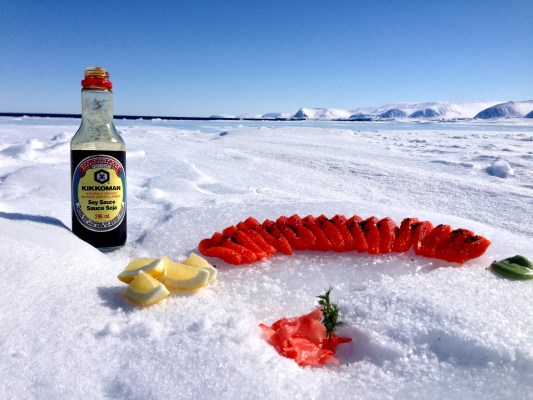 Sample Menu
Daily menus vary by trip, departure and dietary requirements of our guests. Breakfasts and dinners will be served at camp, with lunch served out "on the land". Here's an idea of a sample menu for our floe edge tour:
Breakfast – Smoked char benedict with spinach and hollandaise sauce
Lunch – Grilled sandwiches with caramelized onion and bacon, and split pea soup, served at the floe edge
Snack – Vegetable crudités, spinach and artichoke dip, with a cheese and charcuterie board
Dinner – Caribou pot pie with sweet potato mash topping
Dessert – Peach and blueberry crumble with whipped cream
For more examples of the delicious gourmet food on our safaris and how our chefs go above and beyond to truly wow our guests, read our blog: Gourmet Food in the Arctic.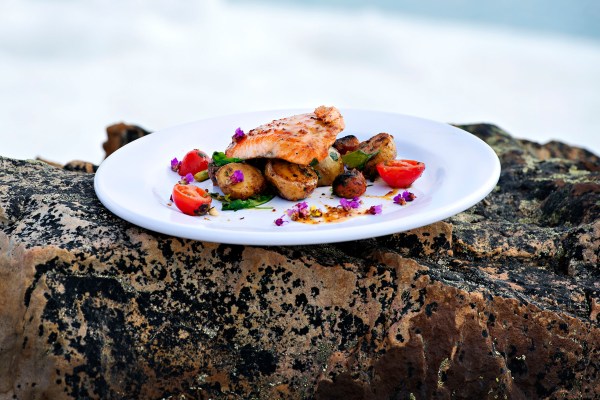 A Conversation With Inuit Guides
Another highlight of our safaris is seeing and experiencing Inuit culture while you're visiting the Arctic. But one of the things that is exceptional about our trips is our collaboration with the Inuit who live in these Arctic communities and guide for Arctic Kingdom.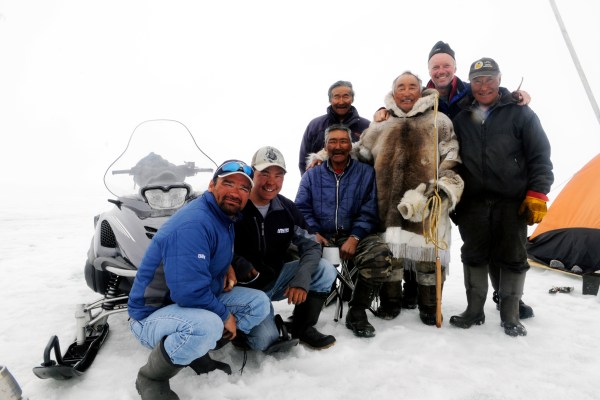 An ancient culture with traditional knowledge of the land that goes back millennia; the Inuit have been stewards of this land since people first arrived on this continent. No one understands the behaviour and patterns of the wildlife better and we appreciate how this makes them such fantastic scouts and guides.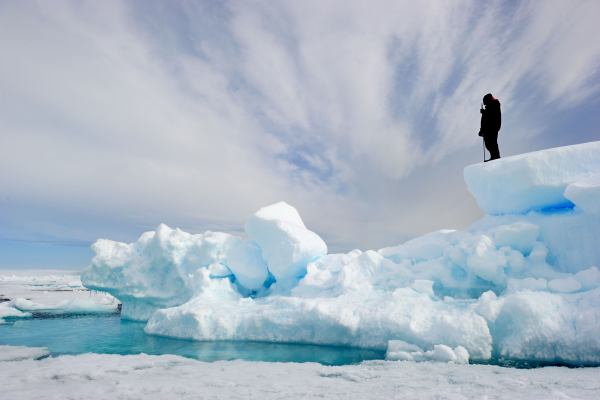 But what makes this so special is your opportunity to talk with these incredibly friendly guides. Discuss the Inuit perspective, talk about their story and their experience living in the Arctic. Learn about their traditions and ask questions about their culture that you may have always wondered.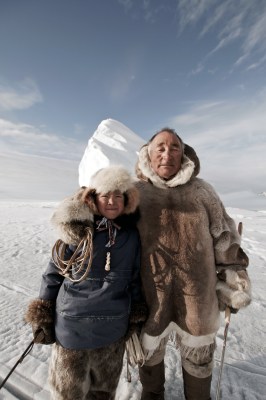 You're likely to come home with incredible photos but we often hear it's the friendships guests make that became one of their favourite memories on a safari. Take the opportunity to return with a new perspective and learn more about a corner of the world that very few people ever visited or experienced.
Featured in Canadian Geographic is an article about the lessons an Arctic Kingdom Inuit guide offered in conversations with writer, Susan Nerberg. Read Life at the Arctic Floe Edge and learn about the knowledge that Sam Omik offered and the Inuit perspective that he expressed.

Our Expedition Leaders Offer Their Arctic Photography Tips
Arctic Kingdom's expedition leaders have years of guiding and logistics expertise, but we are truly fortunate that they are also fantastic amateur photographers. They take many of the stunning photos we feature on social media and on our website, but they also understand how to take care of their camera gear in this environment.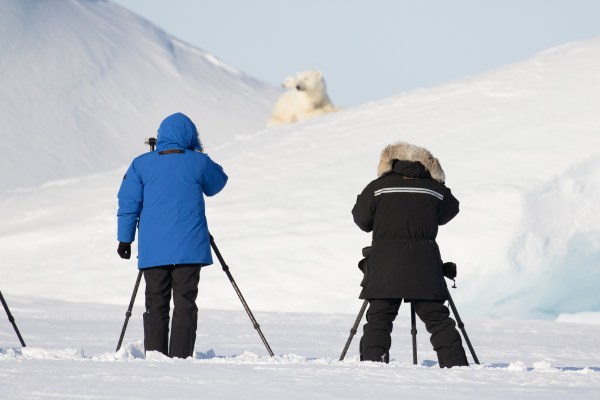 We're so proud of our expedition leader Dave Briggs who has won photography awards and his incredible footage of an Arctic fox curiously coming right up to him and then sleeping next to him was picked up by National Geographic.
But it's more than being in an incredible location with remarkable subjects all around. Our guides are always willing to pass on what they know about taking care of camera gear while you're in this dynamic environment. Our guides have experienced every type of weather the Arctic can offer so always feel free to ask them for advice and learn their tricks and proactive steps to protect your gear.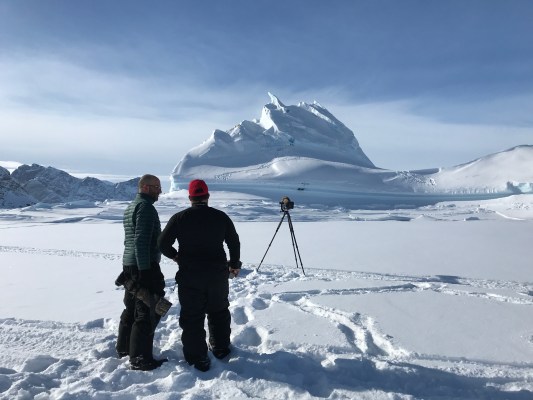 They also know that truly spectacular photos display more than just a great shot of the animals and can talk about how the photo is framed. The Arctic is a land on a giant scale and the enormous glaciers and icebergs that surround you are just as important to capture as the wildlife. Talk with expedition leaders like Dave and take advantage of their experience to take amazing photos.
To learn more about the tips our expedition leaders can offer then read our blog: Arctic Explorers by Profession, Photographers by Passion.
Experience The Arctic On A Safari
Get chances to view elusive Arctic wildlife and experience the majesty of the Arctic on safaris year around. View all Arctic Safaris here.
Ready for adventure? Contact our Arctic Travel Advisors to book.
Are you still curious about the many wonders of the Arctic or looking for more interesting content then explore more blogs here!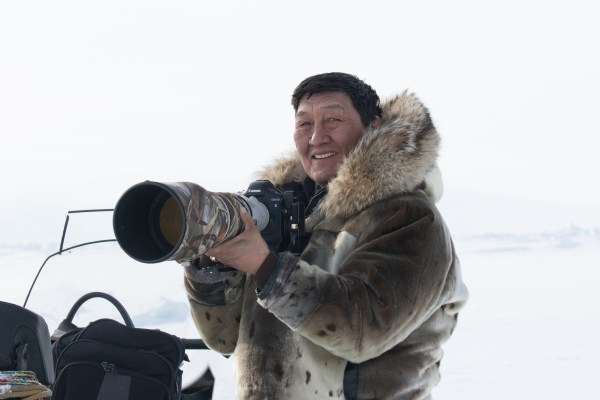 By: Mat Whitelaw