February 07, 2020
We are so excited to be hosting Jill Heinerth on our Narwhal & Polar Bears, A Floe Edge Safari. She's one of the world's leading divers, exploring caves and polar waters in and is now returning to the Arctic with Arctic Kingdom.
Jill is renowned within the diving community and has even be awarded significant recognitions including being inducted into the Women Divers Hall of Fame, the first-ever Explorer-in-Residence for the Royal Canadian Geographical Society, the Canadian Polar Medal, and the Beneath The Sea Diver of the Year Award.
One of the reasons we're so excited is because she is so engaging to talk with and has so much to teach. We couldn't miss the chance to take advantage of her knowledge and share it with our Arctic travellers and future divers.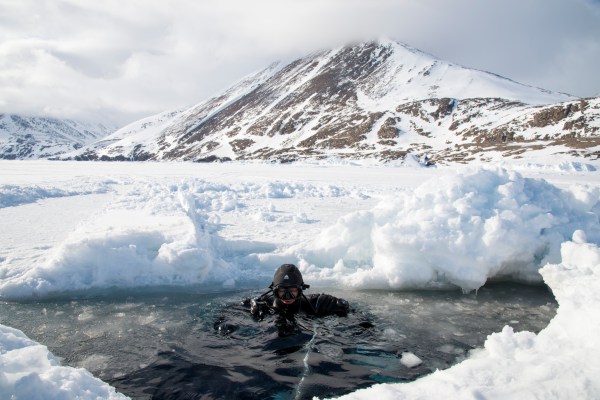 Besides our scheduled wildlife-focused safari programs, we also host an Arctic Scuba Diving Safari for those experienced divers that want to search beneath the ice and explore a silently stunning new world. We also have returning divers who, like Jill, know that attention to gear and understanding the environment you plan to dive in is pivotal.
Learn some of the expert knowledge Jill has to teach when you're deciding on a Dry Suit.

(www.hollis.com)
Jill's Ice Diving Tips – Dry Suits
"Reliable dry suits are critical for survival and comfort in cold water. Without proper exposure protection, one could expect to survive for less than 45 minutes in water that is near freezing. In less than 15 minutes, unconsciousness would be likely.
The best dry suits are custom-tailored and manufactured with custom features. When wearing heavy layers, you still need a good range of motion. A dry suit should be light and soft but also durable and flexible. A cold-water hood should be made with supple, stretchy neoprene that seals well on the face.

(www.fifty-five-plus.com)
Undergarments must be of a technical variety that will retain insulation properties even if wet. Base layers of merino wool or Capilene are moisture-wicking, warm, and odor-resistant. Most cold-water divers wear dry gloves that dock to rings on the wrist. Neoprene wet gloves can be used if they are thick. Most neoprene gloves are of a three-finger variety for warmth, so you will need to practice your dexterity.
Heated undergarments and heated gloves are another option for increasing your comfort. The wiring for heated undergarments is ported through the dry suit inflation valve, which is replaced with a dual-purpose Thermo valve. An E/O connector hanging from the chest plugs into a lithium-ion battery pack on the diver's waist. These specially designed battery packs are intended to provide up to two hours of warmth on full power.

(www.wbur.com)
Electric undergarments demand high-amperage, and therefore high capacity lithium batteries. Systems designed for topside use such as motorcycle and hunting products are not suitable for diving. They can short, causing burns, electrical shock, and even fire.
Some dive shops rent dry suits. Since the fit is important, be sure to try it out in a pool and take a Dry Suit Specialty class or orientation before jumping into cold water. Polar regions are not a good place to try new gear or new techniques for the first time. By preparing your equipment and sharpening your skills before an Arctic diving trip, you will get the most out of enjoying the remarkable sights of the Arctic."
-Jill Heinerth

(www.scubadiverlife.com)
Dive Among Icebergs In The Arctic!
Come try our Baffin Island Dive Safari, it's an exclusive and spectacular adventure that lets you dive underneath the frozen world of the Arctic.
After arriving in Pond Inlet, Nunavut, you will ride in qamutiks (a traditional Inuit sled) pulled by snowmobiles to our heated Tent Safari Camp on the ice of Eclipse Sound.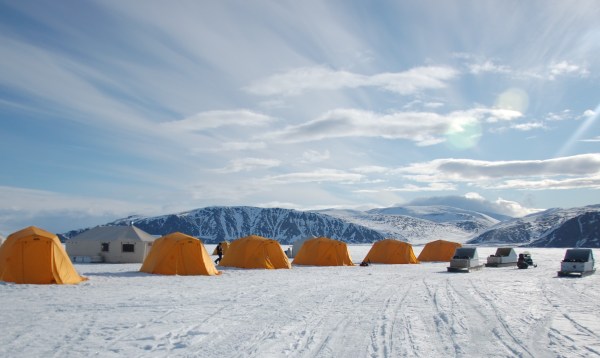 From this location, you will travel to designated locations where guides will create a diving hole in the ice, generally next to an iceberg. This gives you a safe opportunity to explore the stunningly quiet world beneath the ice.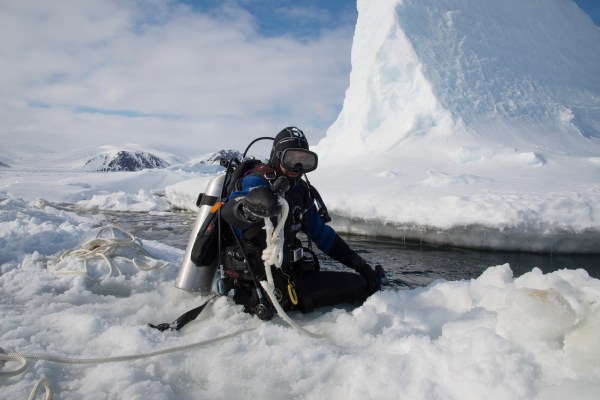 Imagine swimming next to an iceberg frozen into the sea-ice. Everyone knows that the majority of an iceberg is underneath the surface, but have you ever seen the bottom of an iceberg? Picture the tranquility of this soft light, the calm movements in this exciting destination.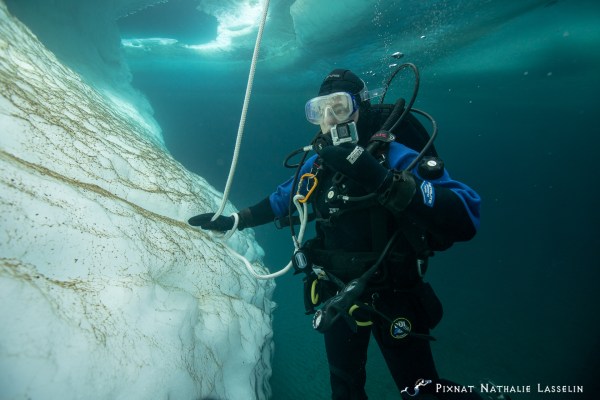 Have you ever dreamed of diving in the Arctic? Now's your chance!
Highlights you can look forward to is having a skilled Arctic Dive Master leading each dive, 24 hours of daylight that let you get the most out of your trip, and the chance to see unbelievable animals like narwhal, polar bears, seals and migratory birds.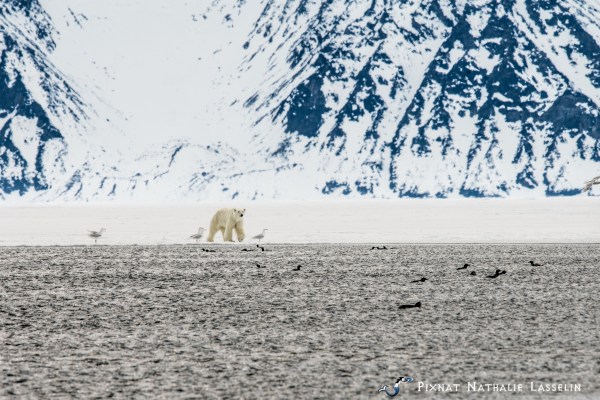 Experience The Arctic On A Safari
Get chances to view elusive Arctic wildlife and experience the majesty of the Arctic on safaris almost year-round. View all Arctic Safaris here.
Ready for adventure? Contact our Arctic Travel Advisors to book.
Are you still curious about the many wonders of the Arctic or looking for more interesting content then explore more blogs here!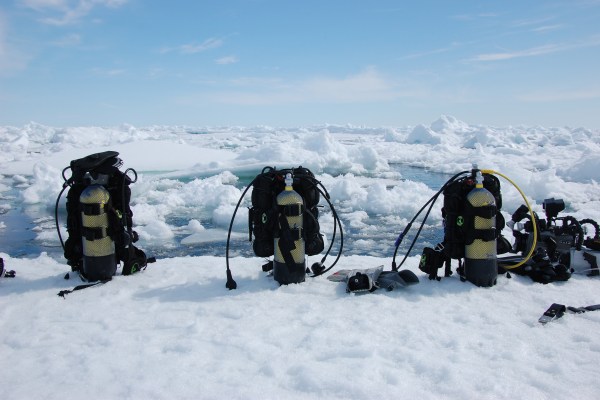 By: Mat Whitelaw