January 03, 2020
What can be said about Jill Heinerth that hasn't been said through her awards and experiences? James Cameron, the world-famous director, said of her exploration that, "more people have been to the Moon than to places that Jill Heinerth has explored deep inside our watery planet."
Jill was the first person ever appointed by The Royal Canadian Geographical Society to be their Explorer-in-Residence and has just been inducted in the International Scuba Diving Hall of Fame. She is renown for her photography, documentary videography, lectures, and books. Besides being one of the foremost cave divers in the world, with more than 7,000 dives, she was on the team that created the very first 3D map of an underwater cave system. She's travelled more than 3 km into an underwater cave in one dive – farther than any other woman in history.
One of the most thrilling and challenging projects of her career was being the first to dive into and swim through the world's largest Antarctic iceberg, the size of Jamaica. Only her calm under pressure, experience, and knowledge of this almost alien environment would save her life on this pioneering dive.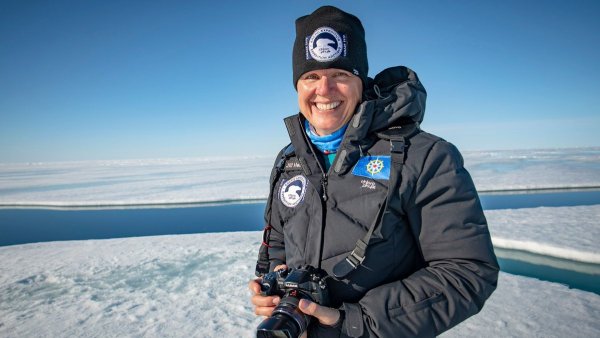 We Invite You To Travel & Dive With Jill Heinerth
At Arctic Kingdom, we are excited to be working with Jill as the featured guest with a group of scuba divers and non-scuba divers on our Narwhal & Polar Bear – A Floe Edge Safari. Divers will join Jill for an opportunity to explore a new world under the sea-ice and among giant icebergs. Non-divers will have an exciting safari experience above the ice and still be able to see images and hear her speak about the underwater world and her many adventures.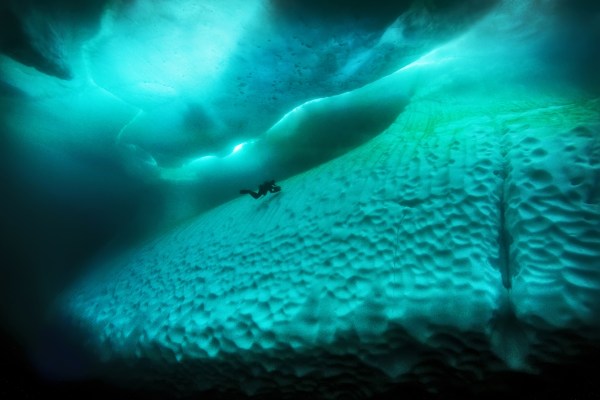 Few people are better suited to this safari than Jill. She was part of the Sedna Epic Expedition, working with Arctic Kingdom who offered logistical support to a group of 10 extraordinary women with the ultimate goal of snorkelling the waters of the Northwest Passage, traveling all the way from Greenland by boat in 2016.
In 2017 she travelled with Arctic Kingdom to the floe edge of Baffin Island. Within Eclipse Sound she worked on a project called 'Arctic on the Edge' with The Royal Canadian Geographical Society to track and follow sea-ice and the path of icebergs carved from glaciers in Greenland and Baffin Island.
https://www.youtube.com/watch?v=Wh8nHFB8Bmw
This is an incredible opportunity to dive with one of the world's greatest explorers. But beyond being a world-leading technical diver, she is a truly gripping lecturer and just so friendly, so this is also an opportunity to learn about this fascinating environment.
More About Jill
Her credentials are nearly endless having produced series and documentaries for PBS, National Geographic Channel, Discovery Channel, and the BBC. She is a filmmaker and author in her own right, she has also consulted on films with directors like James Cameron, and she was inducted into the Women Diver's Hall of Fame. She is a member of the Explorers Club, a fellow of the National Speleological Society and the Academy of Underwater Arts and Sciences.
Now you can read first-hand details and exciting stories of her exploration of the world underwater in her gripping new book, INTO THE PLANET: My Life as a Cave Diver. Dive into this book that describes a modern-day explorer going to never-before-seen locations and faces some death-defying moments.
Always the polar educator, she has a new film that looks at shifting climates and the effects on Arctic environments called, "Under Thin Ice". Watch as she films remarkable underwater scenes including diving among icebergs and captures a swimming polar bear from underneath! This project was paired with a new app for Apple and Android called, Discover The Arctic, which is a free multi-language app for young audiences that are designed to educate about the Arctic environment and animals through the interactive learning system. It's a fun way to learn about the floe edge and wildlife you may find there.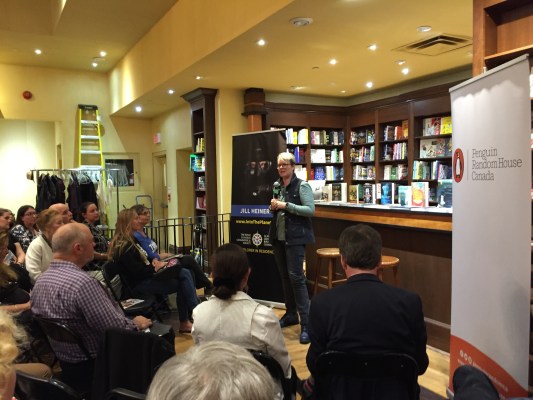 How A World-Renowned Explorer Get Her Start?
Her earliest inspirations were watching Jacques Cousteau navigate aquatic worlds and seeing Neil Armstrong walk on the moon.
"I wanted to be an astronaut," she says, "but a girl at that time really wasn't encouraged to follow that path. It wasn't something that people thought was possible. But secretly, I always held that desire to become a diver."
Jill received her Bachelor of Fine Arts at York University in Toronto. While studying the famed Group of Seven painter, Lawren Harris, she was introduced to his Arctic series which were some of the first images of the Arctic that really made her want to experience this unspoiled landscape.
After graduating she began a successful career in graphic design but at night and during weekends, she would escape to Tobermory, Ontario to scuba dive and instruct. Her craving to dive was overwhelming and she would sell her successful graphic design company and move to the Cayman Islands to dive full-time while developing her skills in underwater photography. Then she would move to Florida to begin working in film production under the mentorship of documentary filmmaker Wes Skiles.
She explains, "I knew I needed to find a way to get out of the four walls of my office and blend my creative interests and background with my desire to be underwater."

(Illustration: Robert Carter/Canadian Geographic)
Her passion has led to some remarkable places and has earned her well-deserved recognition, such as being the first to receive the Sir Christopher Ondaatje Medal for Exploration for her contributions to our understanding of Earth's underwater cave systems and it's hidden freshwater. She received the Canadian Polar Medal from Canada's Governor General, and the Beneath The Sea Diver of the Year Award in 2018. But this passion has also led her to create the "We Are Water" project. Through this, she strives to increase the publics' water literacy. With the documentary We Are Water, and through free educational resources, she works to highlight the risks facing freshwater supplies everywhere.

(hollis.com)
And now we're ecstatic to announce that she's returning to the north with Arctic Kingdom. Jill is one of the most fascinating explorers of our time and the perfect featured guest for this safari. Whether you dive with Jill, or just join us on this unforgettable trip you will learn from her extensive knowledge of polar diving. You will also get to talk one-on-one with her about her experiences in hidden geographies and get the chance to discover the world underneath the frozen winter wonderland of the Arctic.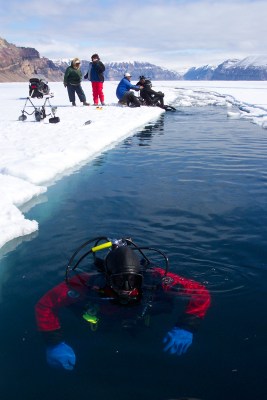 Discover how you can travel with Jill Heinerth on our Narwhal & Polar Bears – A Floe Edge Safari and travel to one of the most exciting locations in the world!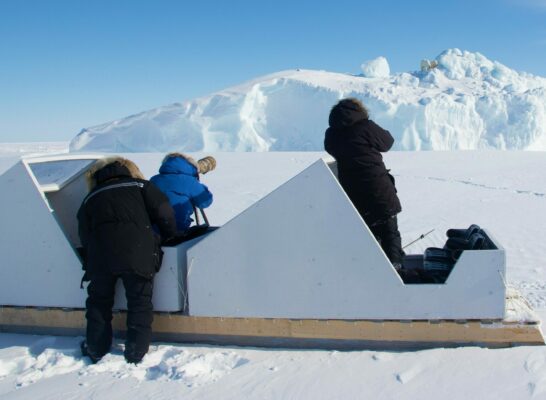 Experience The Arctic On A Safari
Get chances to view elusive Arctic wildlife and experience the majesty of the Arctic on safaris almost year-round. View all Arctic Safaris here.
Ready for adventure? Contact our Arctic Travel Advisors to book. You can also learn more about our different types of arctic film projects.
Are you still curious about the many wonders of the Arctic or looking for more interesting content then explore more blogs here!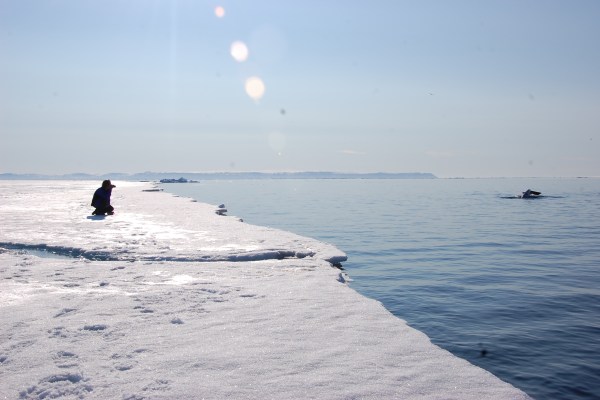 By: Mat Whitelaw