April 06, 2022
On March 5th, 2022 something extraordinary happened. After almost 107 years under the Southern Ocean, Sir Ernest Shackleton's ship, Endurance was discovered.
At the height of the Era of Exploration, when ship crews were filling in the blank spaces of the globe, Shackleton wanted to be the first to cross Antarctica via the South Pole.
The ship he sailed was originally named Polaris, but Shackleton would aptly rename it Endurance for his expedition.
Join us as we explore the exciting discovery of one of the best-preserved shipwrecks in history.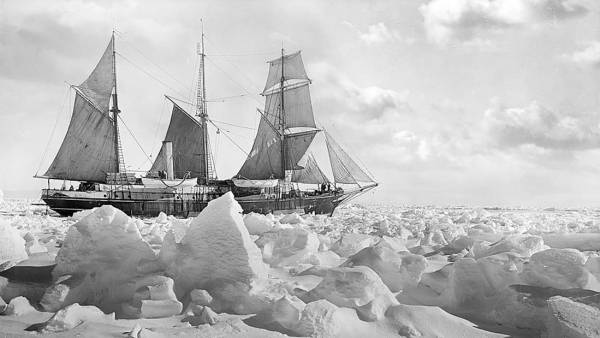 Escaping Death and Ice
This was not the first time that Sir Ernest Shackleton had barely avoided death on a doomed Antarctic voyage. He had been on Cpt Robert Falcon Scott's Terra Nova Expedition but had been sent home due to poor health, while some believe it was his rivalry with Scott.
In a race to be the first to reach the South Pole, Scott would come second to Roald Amundsen and his Norwegian team. Scott's hand-picked polar team would all die of the elements only 20 km (12.5 mi) from a base camp. His final entry in his dairy wrote, "Last entry. For God's sake look after our people."
So, it seemed crazy for Shackleton to be planning a trip to go back to Antarctica.
Even though they would not even reach Antarctica, Shackleton's journey more than Scott's that would define the Heroic Age of Antarctic Exploration.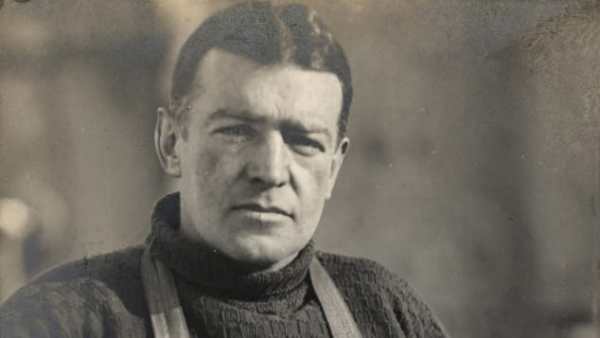 Endurance's Maiden Voyage to the Southern Ocean
Shackleton named his expedition the "Imperial Trans-Antarctic Expedition and primary found private founding. He hand-picked a crew of 56 men based on a more informal style that reflected his approach to leadership. The physicist was asked if he could sing and others were hired with little navy experience but based on their attitudes and personal grit.
It seemed like nothing could stop this expedition, even World War 1 starting five days before they departed on August 8th, 1914.
The plan was for two ships to travel to Antarctica, one travelling to the far side where they would leave supply depots and fuel for the expedition team travelling across the continent to use at the end of their journey. He would sail his ship Endurance through the Wendell Sea and travel across the South Pole from there.
The crew would set forth from Buenos Aires and would reach the island of South Georgia. This was a rugged island on the edge of the known world that was home to a small whaling station.
Despite the warnings from the Scandinavian whalers, Endurance left South Georgia on December 5th,1914.
As they sailed south towards Vahsel Bay, it wasn't long before they reached first year ice, which is recently frozen sea-ice and would still allow them to break through. But conditions would get worse until Endurance became frozen in place on January 19th, 1915.
Shackleton and the crew hoped that the ship would come free in the coming spring and they could continue their journey to Antarctica, so they converted the ship into a winter station. They were only 97 km (60 mi) from their landing point at Vahsel Bay.
For months they would all slowly float north on their ice floe. When in the spring thaw, the shifting of the ice had created too much pressure and on October 24th, 1915 water began to pour into the hull.
On November 21st, 1915 Shackleton would write down their coordinates and give the order to abandon ship. Slowly, Endurance would disappear beneath the ice and water.
The crew would live for months on a drifting ice floe until it cracked on April 9th, 1916. Then, they would use open lifeboats to paddle for five days, in the most notoriously hostile ocean, hoping to reach one of the few small islands.
They would miraculously reach Elephant Island, which was 557 km (346 mi) from where Endurance had sunk, and it had been 497 days since the crew had been on solid ground.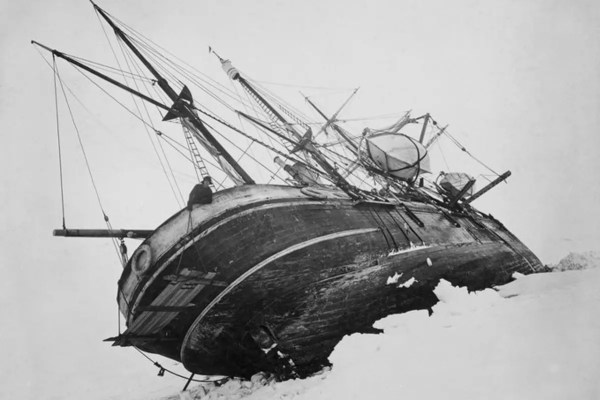 Endurance Has Endured The Southern Ocean
The word "endurance" is a recurring theme in this saga, as the entire crew would survive, and despite disappearing nearly 107 years ago, the ship has endured the Antarctic waters.
On March 5th, 2022 a search team discovered Sir Ernest Shackleton's ship 3,008 m (9,869 ft) beneath the Wendell Sea.
The research team had relied heavily on the ship's captain, Frank Worsley's navigation records. Endurance was spotted 6.4 km (4 mi) south of Worsley's original calculation.
The ship's name Endurance was clearly identified on the stern and the wreck has been preserved in remarkable condition. It has been extensively scanned and filmed but the team refrained from salvaging the ship in order to prevent deterioration.
The site is now a protected historic site and monument that is full of clues and details into one of the most incredible tales of human endurance.
If you want to learn more about Sir Ernest Shackleton's expedition and the exceptional story of survival, then stay tuned for our coming article.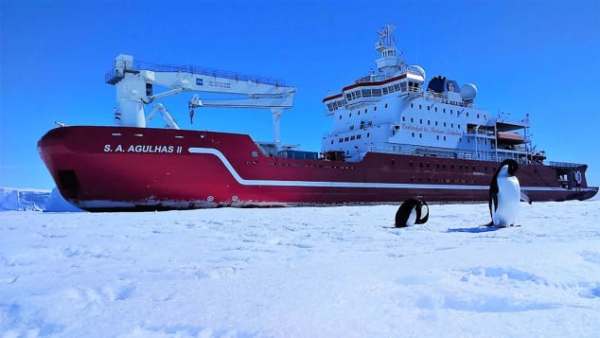 Private Journeys
If you have the need for adventure and want to experience the most beautiful places on Earth then learn more about our private journeys. We will help you craft the bucket list vacation of your dreams.
Work with us to plan a trip to Antarctica and sail a modern yacht through the sea that Shackleton came to know so well. See things that few people have seen that is catered to your interests.
To learn more about how our team can craft a private journey just for you, click here to contact our private journey concierge.
Experience The Arctic On A Safari
Get chances to view elusive Arctic wildlife and experience the majesty of the Arctic on safaris almost year-round. View all Arctic Safaris here.
Ready for adventure? Contact our Arctic Travel Advisors to book.
We now have a Gear Shop where you can browse some of the best outdoor clothing and equipment to buy or gift to friends and family.
Are you still curious about the many wonders of the Arctic or looking for more interesting content then explore more blogs here!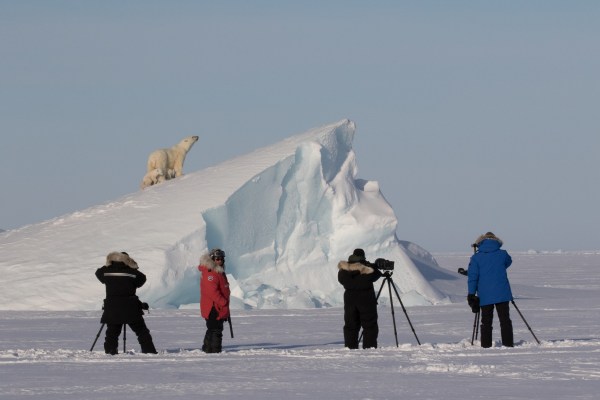 By: Mathew Whitelaw