June 26, 2020
Travelling with your family is great, and here's why!
Sometimes it takes travelling to a new place to be able to disconnect from our daily routines. Once we can stare out at unobstructed beauty can we breathe easier, and as we create memories together that is when families best connect. Share some laughs and build new memories experiencing Canada's north.
Imagine the joy in their eyes as they witness a mother polar bear and its cub sleeping on a rocky beach or finally seeing a narwhal burst from the water like they always dreamed of seeing.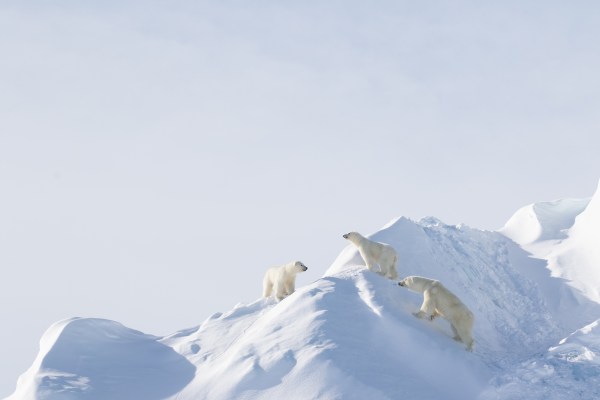 Now, when we talk about family travel it can mean so much more than travelling with children, it can be a multigenerational celebration!
With 20 years of experience, our Arctic Safaris and Getaways are carefully crafted to accommodate hands-on attention and a variety of trips to choose from based on activity levels. We bring comfort and experience to some of the world's most beautiful places and provide the chance to see some of the most beautiful and elusive animals on Earth.
Join us as we explore some of the ways we have carefully crafted our itineraries to be perfect for multi-generational family travel.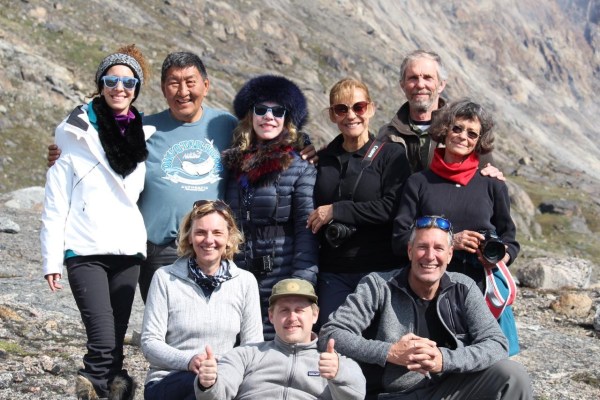 Trips for Almost All Ages
Our wide range of safaris and getaways means that we can find a trip that fits your families interests and ages. Some of our trips have an age minimum because some of them are pretty exciting, but other trips can be more accommodating and still breathtaking.
There is more interest than ever to go on adventurous vacations because they are filled with bucket list activities and once-in-a-lifetime opportunities, but your sense of adventure doesn't have to be limited by a wide array of activity levels within your family.
This means that on a single trip we have fun activities for energetic teenagers, thoughtful and fulfilling highlights for adults, and enough staff to accommodate seasoned travellers.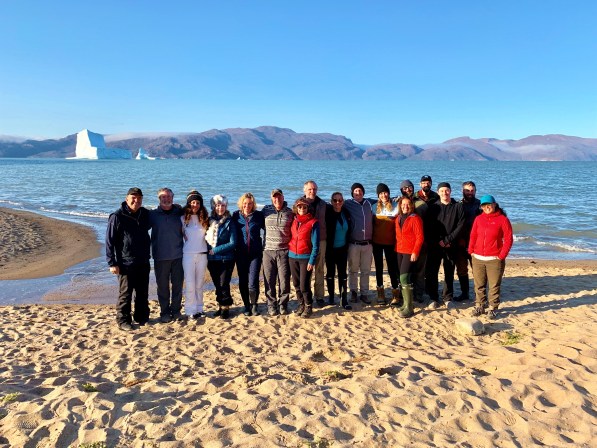 High Staff Ratio
We have a very high staff ratio, and often lead the industry in staff ratio. This allows us to provide a comfortable and near-luxury camp experience offering once-in-a-lifetime animal viewings.
Dedicated camp staff that keeps your tents or yurts clean and warm during the day
Gourmet chef and culinary team to create mouthwatering meals
Expedition Leader to coordinate daily wildlife excursions and focus on guests
Inuit wildlife guides that come from the local region that brings you to wildlife locations
This means that there is always someone around to provide assistance and help accommodate guests of all ages.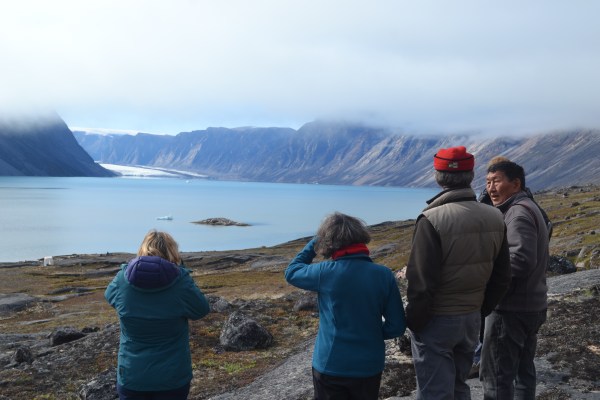 Flexible Itineraries
Our carefully crafted itineraries are aimed at maximizing your wildlife sightings and chances to try exciting Arctic activities like kayaking, guests are always welcomed to participate as much as they would enjoy. With our high number of staff, if a family member is tired from the day before, we have the staff to find more relaxing options around the camp.
Generally, on our Safaris, we will stick to our planned daily schedules so we can maximize opportunities for the whole group, rather than shifting our planned activities based on individual goals.
If you wanted to build an entirely custom trip with your group's personal goals and wildlife interests, try our Private Journeys.
But if you simply want to try additional activities than our regular itineraries, then explore our Add-Ons for other wildlife and activities to experience.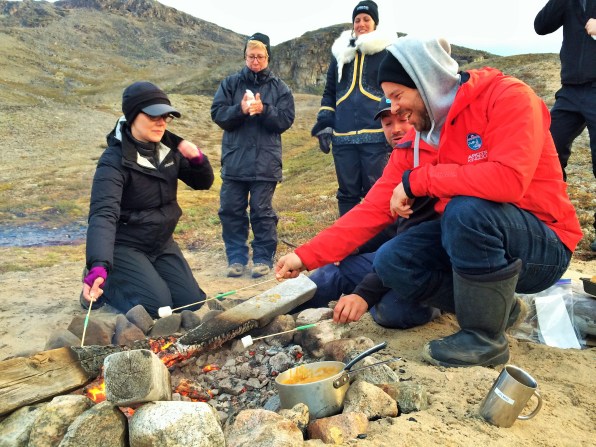 Flexible Menus & Gourmet Meals
We know the importance of good food on a trip like this and that is why we have gourmet chefs ready to create delicious warm meals, but fine dining isn't for everyone. And if you let us know ahead of time any dietary restrictions or even personal preferences, we are more than happy to accommodate.
Our work with Culinary Search Group ensures that we are provided with chefs personally selected for their ability to excel in the limited yet gourmet locations where we travel.
We understand that some children prefer more basic meals and our friendly culinary team is always happy to create a simpler meal.
If you have any dietary restrictions than we will find delicious alternatives. We take a lot of pride in our chefs' abilities to be creative and mouthwatering.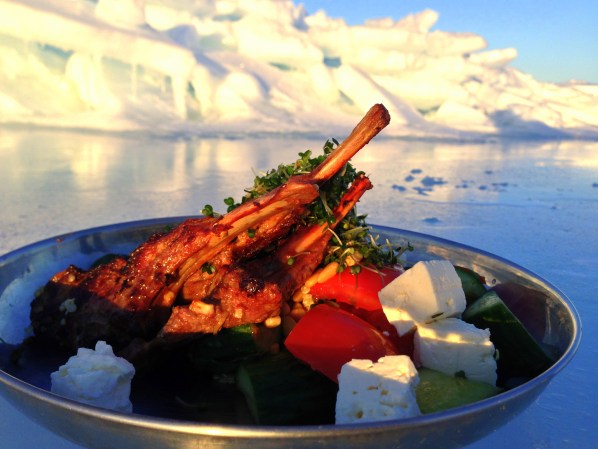 Tons of Activities & Add-Ons
We often talk about the iconic and elusive animals that you get to witness on our safaris but the activities you get to try just may be the most memorable part.
There is nothing like spotting a polar bear or Arctic fox for the first time but someone in your family might find kayaking near icebergs to be the most unforgettable experience, or scuba diving next to the floe edge and finding narwhals starting to swim among you.
But if you really want a trip that is set above, our Add-On options can build a vacation like no other!
With options like soaring above in a hot air balloon or take a helicopter trip to get remarkable views of ancient glaciers carved into the Arctic Cordillera Mountain Range. Or make a journey to one of the iconic National Parks like Auyuittuq or Sirmilik.
Our goal at Arctic Kingdom is to help you make Arctic dreams come true! Talk with one of our Arctic Travel Advisors to find out all the bucket list activities you can try in the Arctic.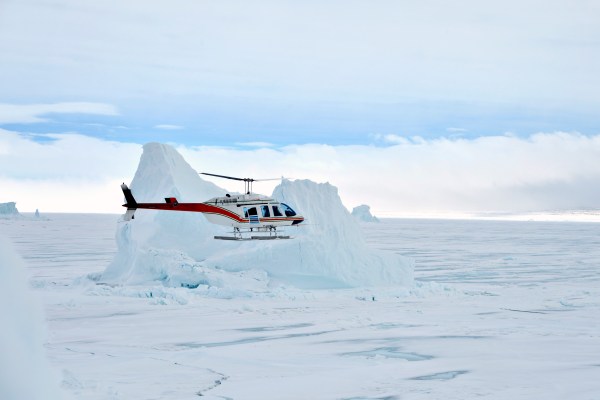 A New Group Hobby of Photography
The best thing to bring a family together is sharing a hobby, and this may be the best place on Earth to start!
Sharing an experience like an Arctic Safari or our Iqaluit Getaways, where beautiful animals and chances of Northern Lights make this the best place to sharpen your photography skills.
Our friendly staff have so many talents and our Expeditions Leaders are known to be fantastic photographers who are always happy to share their knowledge. Our Winter Getaway even has a photography workshop for capturing the Northern Lights.
There is so much fun in growing a skill as a family that you can take home. This may be the trip that your family starts taking epic wildlife photos and stunning panoramic landscapes. Spend hours teaching each other new tricks and sit together waiting for that perfect shot.
Do you have a group of friends that would love a Private Journey, where you can book a whole departure and get exclusive attention? Build a custom itinerary with your group and find out how Arctic Kingdom gives back to a Group Leader/Coordinator.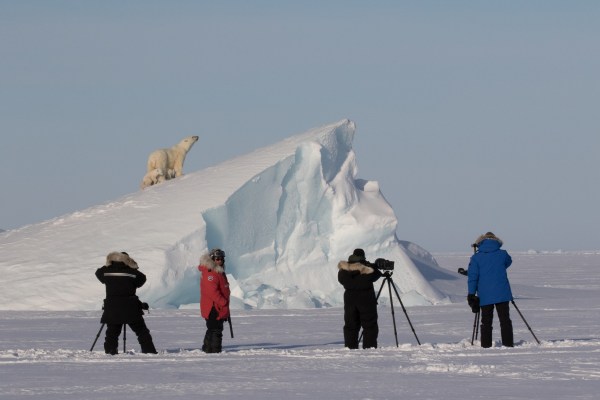 Custom Add-Ons & Private Journeys
Looking for a tailor-made vacation to one of the most exciting places on Earth but with our decades of experience in comfort and safety?
Work with our friendly staff to craft a trip for you and do the activities you've always dreamed of experiencing. We will work with you to accommodate you, your family and friends.
We can help you build family-friendly itineraries on a Private Journey, where you can book exclusive access to our staff and wildlife locations. Has your family dreamed of seeing narwhal pods swim past or polar bears lounging among icebergs?
Find out more about our Private Journeys and work with our team and enjoy our comfortable and gourmet accommodations.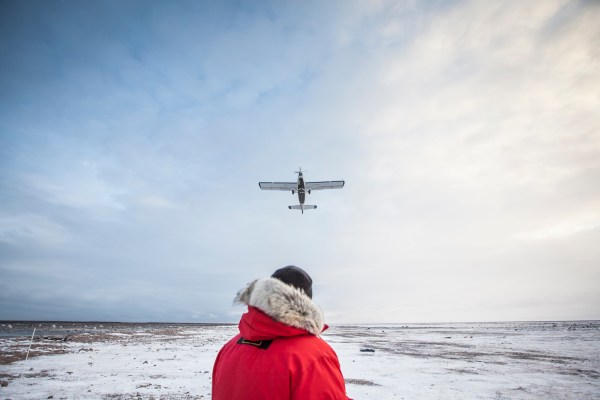 How about adding a couple more activities onto one of our regular Arctic Safaris? No problem!
Let us know what you are interested in or look through our exciting options and find out what additional bucket list activities you can try in the Canadian Arctic.
Find out how you can Personalize Your Adventure, and make it a trip you and your family will never forget!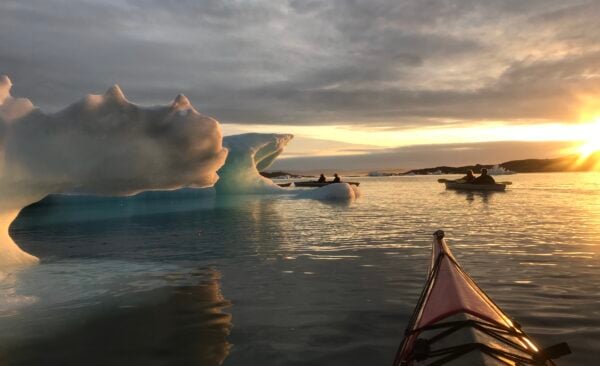 Who Is Arctic Kingdom?
Arctic Kingdom is the global leader in land-based travel, custom experiences and getaways in the Canadian Arctic. After 20 years of operating in this remarkable region, Arctic Kingdom has unparalleled expertise in Arctic wildlife and habitats, and unmatched access built through years of experience and relationships with Inuit communities.
With decades of experience, Arctic Kingdom excels at private, customizable trips that take guests anywhere they can dream of in the Arctic and coordinated logistics for the world's top documentary film and television projects. Based on the skills and knowledge of our expert Inuit guides, Arctic Kingdom has built one of the world's premier small-group polar bear and narwhal safaris in their natural Arctic environment. Arctic Kingdom strives to create journeys that invigorate and inspire guests.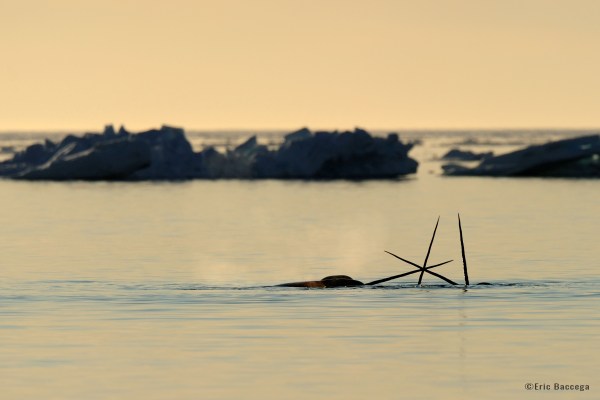 Experience The Arctic On A Safari
Get chances to view elusive Arctic wildlife and experience the majesty of the Arctic on safaris almost year-round. View all Arctic Safaris here.
Ready for adventure? Contact our Arctic Travel Advisors to book.
Are you still curious about the many wonders of the Arctic or looking for more interesting content then explore more blogs here!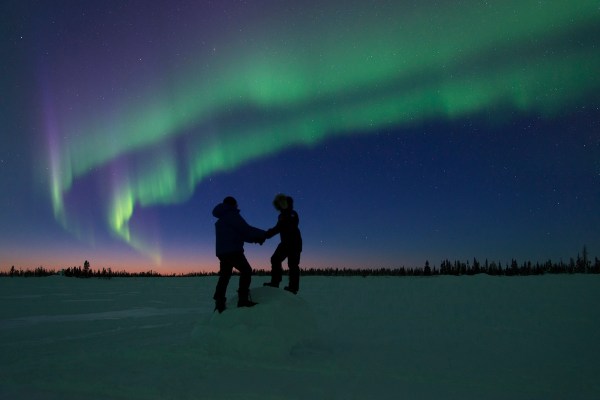 By: Mat Whitelaw