January 11, 2019
Interested in an Arctic travel guide? Are you wondering which Arctic getaway destination you should visit?
With views of the most incredible landscapes and natural phenomena like the Northern Lights or the Midnight Sun, the Arctic is more than just a cool place to visit, it's an experience you will never forget.
Whether you want to see iconic wildlife or visit pristine national parks, there are so many reasons to travel to the Arctic.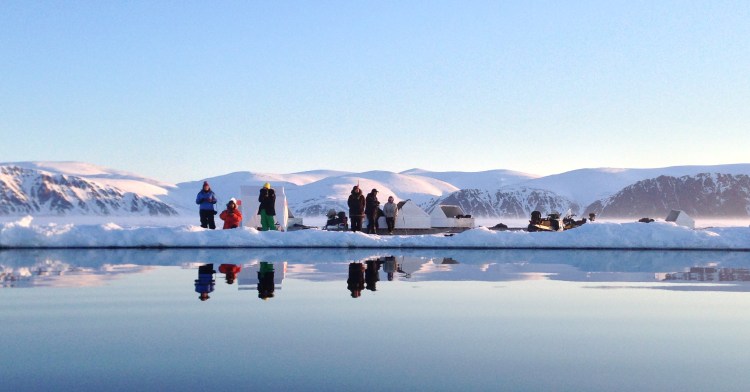 Eclipse Sound
This inlet separates Baffin Island from Bylot Island. In the spring cracks emerge in the ice and within this ecosystem, where open water meets land-fast ice, a 'floe edge' forms. This phenomenon becomes one of the most active locations for marine wildlife, and the northern Baffin Island floe edge is world-renowned for the large migration of whales that travel this route annually.
This is a vital part of the narwhal, beluga, and bowhead whale migrations and visitors may see multiple pods of whales as they make their way to summer feeding grounds. It is also a perfect place to find polar bears hunting for seals. Bylot Island, forming part of Sirmilik National Park, is also a huge bird sanctuary and host to many returning migratory birds.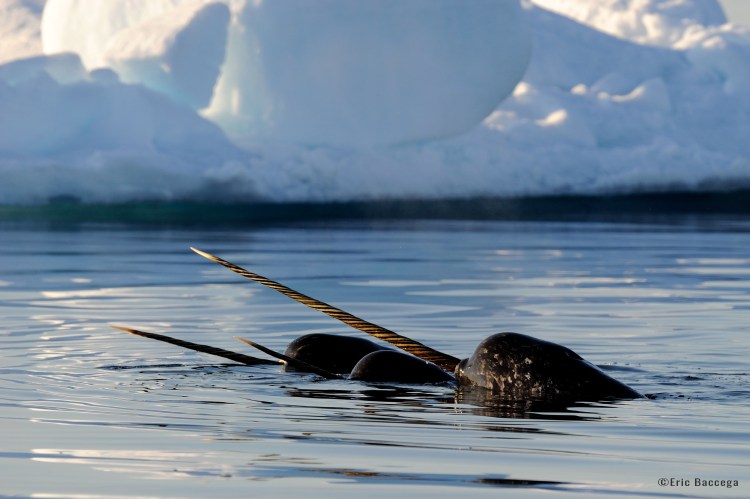 Pond Inlet
Located at the northern end of Baffin Island, it is considered one of Canada's "Jewels of the North'. This hamlet has stunning views of mountains, fiords, glaciers and icebergs. It is the access point for Sirmilik National Park, which includes Navy Board Inlet and Bylot Island's migratory bird sanctuary.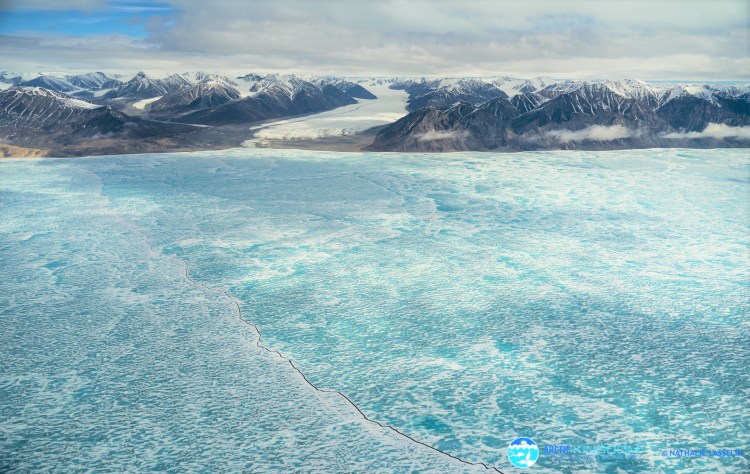 With migrating birds and whales, Pond Inlet really comes to life in the spring. All this activity means you may find polar bears and other wildlife, like caribou, roaming the area. A remarkable destination for those interested in viewing and photographing wildlife.
It is a cultural hub too. Pond Inlet is surrounded with ancient Dorset and Thule archaeological sites, and more recent history like an old whaling station and a Hudson's Bay Company trading post. It is also home to the Tununiq Arsarniit Theatre Group. A local theatre group that over the last 20 years have been developing plays by consensus with elders, actors, and writers. They weave Inuit language and traditional culture into their performances.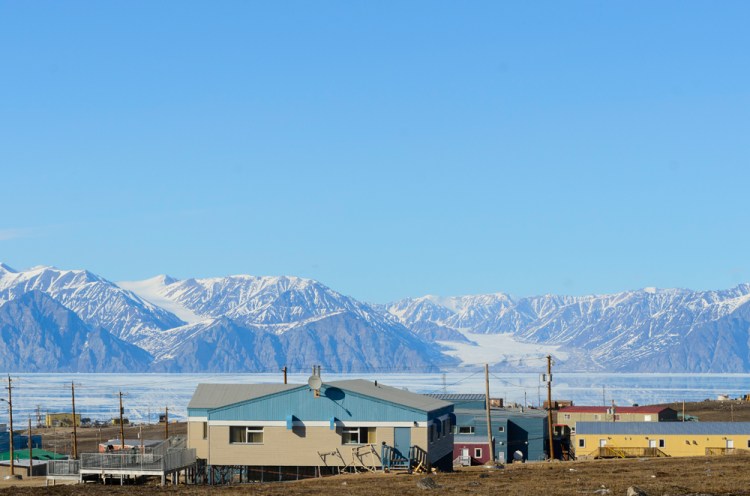 Arctic Kingdom trips to Pond Inlet and the floe edge at Eclipse Sound include: A Floe Edge Safari
Pangnirtung
A Baffin Island community on the shoreline of a fiord that opens into Cumberland Sound. "Pang" is known for three things: spectacular mountains, great marine mammal sightings, and its art.
Pang is called the "Switzerland of the Arctic" because of its towering mountain range. Its proximity to Auyuittuq National Park makes it an important access point to its towering peaks, like Mt. Asgard and Thor Peak, which draw hikers and mountain climbers from all over the world.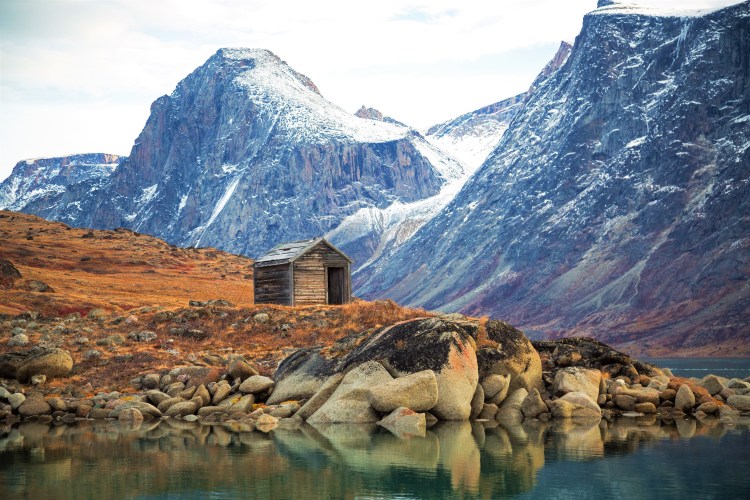 Pang has become known for its traditional Inuit art. Certainly worth visiting the Uqqurmiut Inuit Arts Centre for its studio and shops.

(wikipedia.org)
Qikiqtarjuaq
A friendly community on Broughton Island, commonly called "Qik", it's found between Baffin Island and the Davis Strait. Known as the 'iceberg capital of Nunavut', its location offers unbelievable views of passing icebergs and the Arctic Cordillera mountain range. This makes it a great place to explore by boat, especially since it's a thriving area for marine mammals like bowhead whales and polar bears.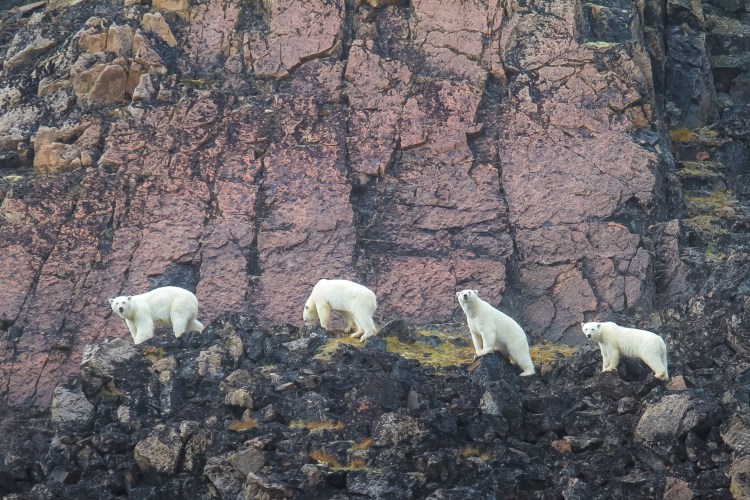 Qik offers access to Auyuittuq National Park for breath-taking hiking with iconic landscapes like Mount Odin and Thor Peak. This makes Qik an incredible place for those hoping for wildlife viewings and adventure activities.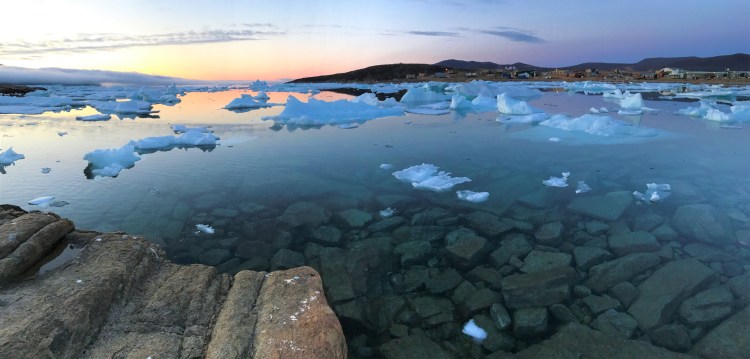 Arctic Kingdom trips to Qikiqtarjuaq include: Spring Polar Bears & Icebergs of Baffin and Polar Bears & Glaciers of Baffin Island
Iqaluit
Meaning "place of many fish', Iqaluit is the capital of the Canadian territory of Nunavut. Located at the northern end of Frobisher Bay on Baffin Island. The city acts as a hub for politics, business, and arts.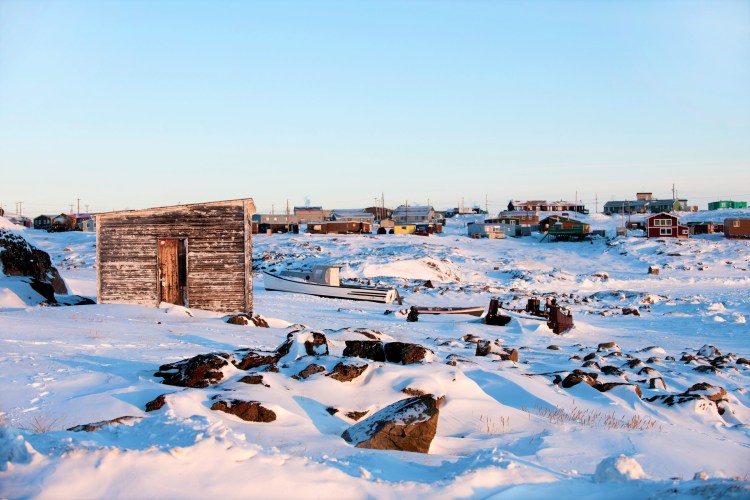 With beautiful landscapes and Sylvia Grinnell Park nearby, it is full of activities for visitors all year round. It is also a great place to see wildlife. Seals can be seen right from town when the ice breaks and they can come up on the ice.
As all northern flights to other locations on Baffin Island fly over Iqaluit, visitors may extend their trip to experience this thriving northern community. Arctic Kingdom also offers weekend getaways in Iqaluit.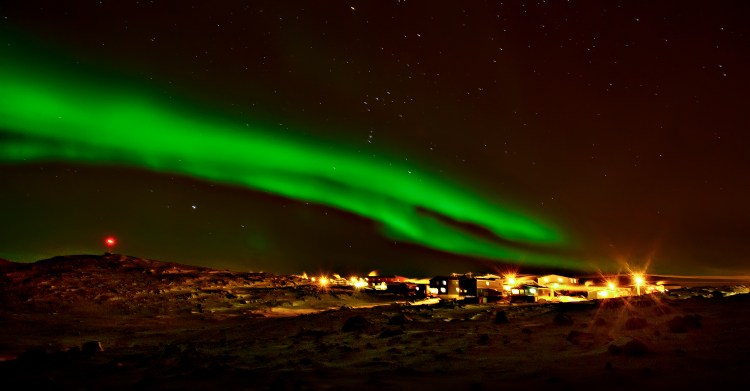 Are you interested in seeing the northern light dance above this Arctic capital? Learn more about our Northern Lights Getaway here.
Arviat
A community on the western shore of Hudson Bay, it is the southernmost community on Nunavut's mainland and close to the geographical centre of Canada.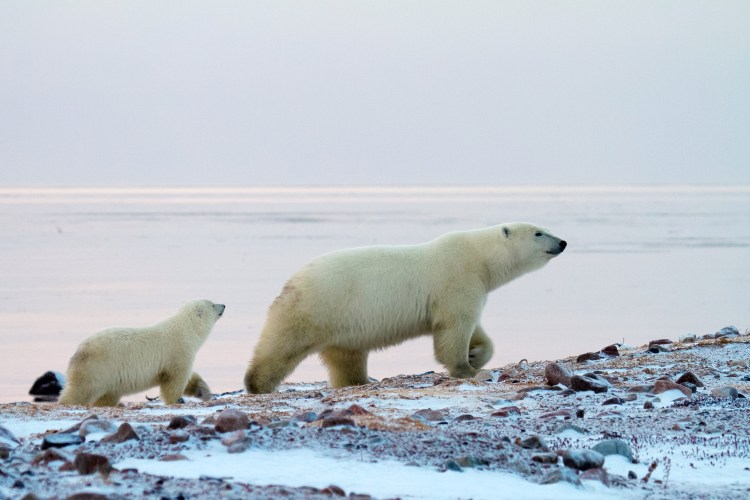 Arviat means "place of the bowhead whale' so you can be sure you'll have great wildlife opportunities here. However, this is one of the best places to see polar bears as they migrate along Hudson Bay's coastline waiting for the ice to freeze in the fall of the year. This migratory path is called "polar bear alley" due to the consistency of polar bears each year.
During the fall, one will likely also see the incredible display of Northern Lights.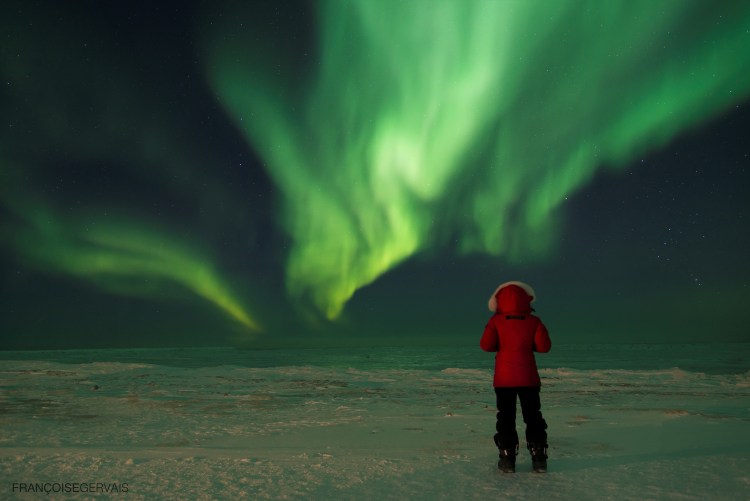 Arctic Kingdom trips to Arviat include: Polar Bear Migration Fly-In Safari
Experience The Arctic On A Safari
Get chances to view elusive Arctic wildlife and experience the majesty of the Arctic on safaris year around. View all Arctic Safaris here.
Ready for adventure? Contact our Arctic Travel Advisors to book.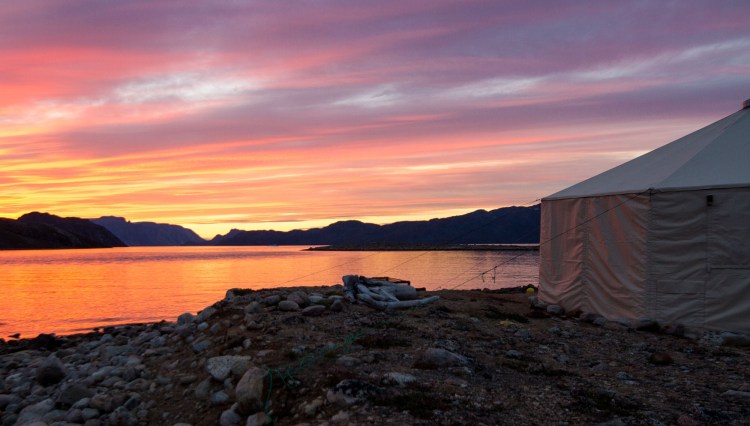 By: Mat Whitelaw