July 04, 2020
Are you looking for a special way to celebrate a special event with your family? Can you imagine anything more unforgettable than celebrating a landmark birthday like your 60th with friends and family on the trip of a lifetime?
It makes us very proud that people choose to mark family celebrations or personal landmarks with Arctic Kingdom. Our carefully crafted itineraries are fun for almost all ages and with activities for multi-generational family travel.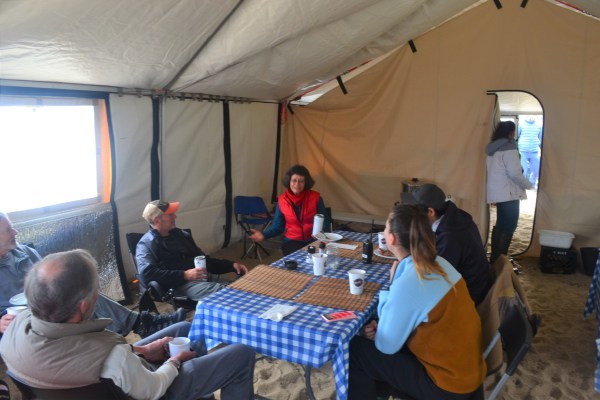 We have seen brothers celebrating retirement by going on the adventure full of bucket list goals and a chance to reconnect after some busy years. And what better way to celebrate a birthday than see and photographing beautiful animals like polar bear and narwhal before coming home to a gourmet meal and a joyful singing of happy birthday as they bring out a cake.
With two decades of experience in the Arctic, our goal is to bring comfort to one of the most exciting and beautiful destinations on Earth. Join us as we explore some of the great ways you can celebrate with your family on an Arctic Safari or Getaway.
Celebrate Anniversaries & Birthdays
With trip departures nearly year-round and the option to build private customizable journeys, find a trip that falls on your upcoming anniversary or a birthday.
Imagine waking up on that special day, throwing open the door and seeing the crisp views of rolling mountain peaks. Then spending the day eating delicious meals between seeing some of the world's most interesting animals like polar bears, narwhal, and Arctic fox. Our expert culinary team making a cake or certain favourite at the end of the day before a restful sleep.
This is a great chance to go on that Anniversary Vacation you've always wanted to share together. Our trips are full of bucket list highlights for couples to check off their list and wildlife you may have only heard of before. Celebrate in our small group departures, where you'll have an intimate experience with friendly companions bonding over this once-in-a-lifetime opportunity.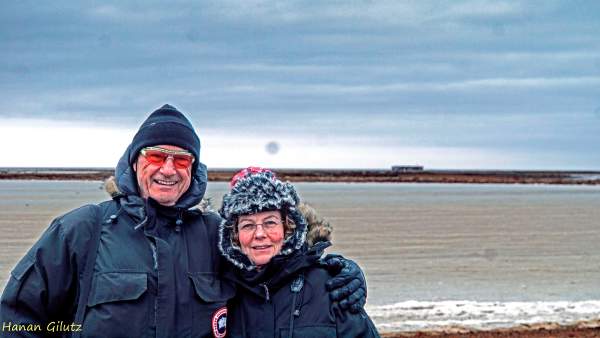 Sometimes the best way to make a birthday celebration unforgettable is to think outside the box and find the adventure of a lifetime. Our high staff ratio mean that we are able to provide full attention to special days and are always happy to help ensure it is memorable.
Our small group trips mean that we can accommodate your needs quickly and thoroughly. Celebrate with new friends and like-minded travellers in the fellow guests, or the ability to book an entire departure for your family and friends.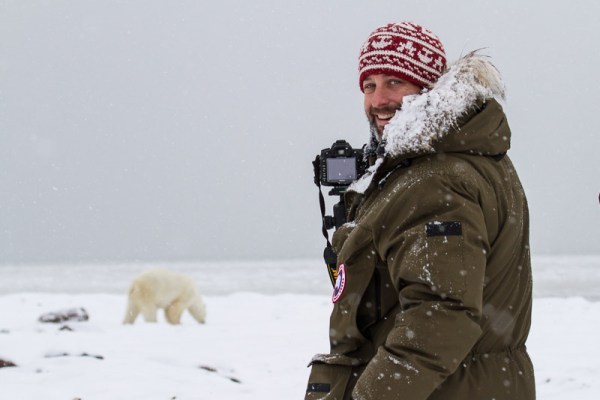 Celebrate Retirement
There is no better place to ignite your passions than a comfortable but breathtaking adventure. Retirement is about opening new doors and having the time to experience the vacations you've always dreamed of taking.
Find a new hobby in photography, it's captivating and may open your eyes to a new reason to explore the world. Our expert guides and Expedition Leader are always happy to share what they've learned for capturing epic and unique photos. Can you think of a better place to master your camera, with models and subjects like the exhilarating but graceful polar bear or sleek but powerful Arctic whales?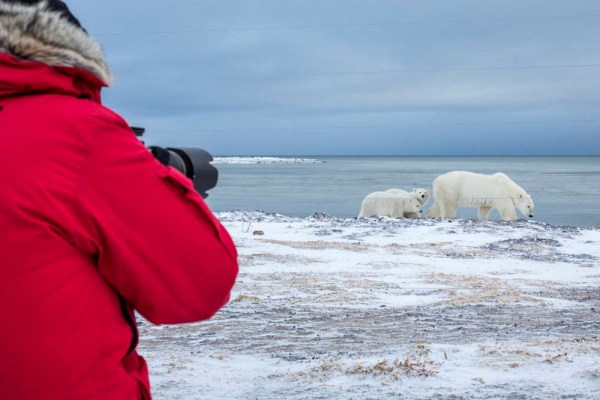 Work with our Arctic Travel Advisors to ensure you're trip is perfect. This is a great time to reconnect with brothers and sisters who have been so busy with the bustle of work but are looking for a truly unforgettable experience.
With comfortable accommodations, high staff ratios to provide personal attention, and one of the most beautiful places, this is a fantastic way to start a new chapter and open your eyes to new possibilities.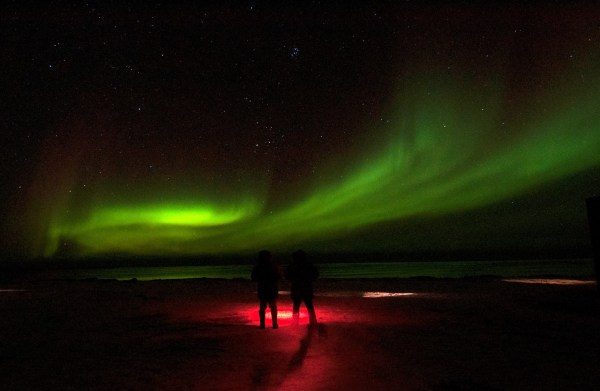 Graduation & Family Holidays
Sometimes it can be tricky to find a vacation that everyone in the family would enjoy. How do you entice younger and more energetic family members with those that want to do more calm activities? Are you looking for an especially memorable way to celebrate a grandchild's big day?
Whether it is their high school graduation or university and college, this is an incredible time to open their eyes to the wider world. Show them a new environment full of stunning animals they've only read about and teach them about self-confidence and the adventurous spirit. It's a great way to expose them to something bigger before they start their new adventure and life-phase.
Our trips have a range of activities to try like kayaking or snorkelling but also offer downtime for reading or focusing on improving their photography skills. Our goal is to maximize your time in the Arctic based on your interests, so talk with our team about ways to truly make this a trip for the whole family.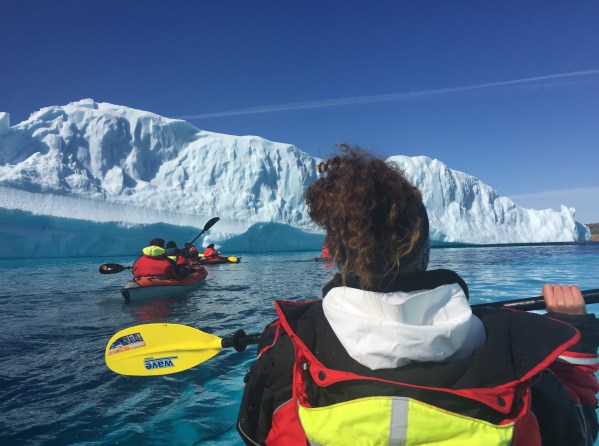 Why Celebrate on an Arctic Safari
After 20 years of Arctic travel, we have the experience and connections to build some pretty special trips. With trips almost year-round and with a variety of adventure levels, we can find the perfect trip to celebrate that important event. Our spacious heated accommodations and gourmet meals make your time in camp comfortable and delicious.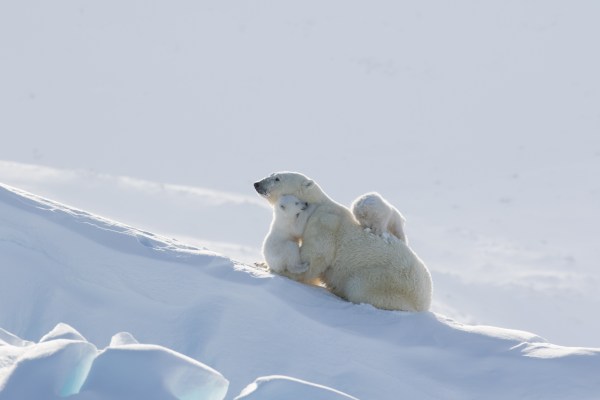 In Spring, we host a series of adventurous but comfortable wildlife safaris. We explore polar bears resting among icebergs and wandering around their snowy wonderland. Another safari takes you to the floe edge, where you'll observe a burst of marine life as you spend the day waiting for and watching pods of narwhal swim past.
->Polar Bear Mother & Cub Photography Safari
->Spring Polar Bears & Iceberg Baffin Island Safari
->Narwhal & Polar Bear, A Floe Edge Safari
Our Summer safari is at the height of summer weather and fantastic for all ages. Spend the day touring coves and inlets by boat looking for polar bears resting on rocky beaches or wandering over rolling landscapes. Our Deluxe Yurts Camp allow you to relax at nights and enjoy the space.
->Polar Bears & Glaciers of Baffin Island Safari
The Autumn safaris take you to our Polar Bear Cabins located near Arviat, Nunavut nestled next to Hudson Bay's shoreline. Our ideal position means that polar bears walk past you so there is limited travel required on this trip. Enjoy a private chartered plane ride to our comfortable cabins surrounded by a safety electric fence that keeps animals to a safe distance but allows you to get unobstructed photographs of the beautiful wildlife.
->Polar Bear Migration Fly-In Safari
Are you interested in a long-weekend Getaway to Canada's northern capital of Iqaluit, Nunavut? This maritime city is friendly and full of cultural highlights and traditional outdoor activities. Sleep in the comfort of a top hotel but spend your days exploring this vibrant city on guided tours that take you to all the top destinations, including the chance of seeing Northern Lights.
->Guided Northern Lights Winter Getaway
->Taste of the Arctic Summer Getaway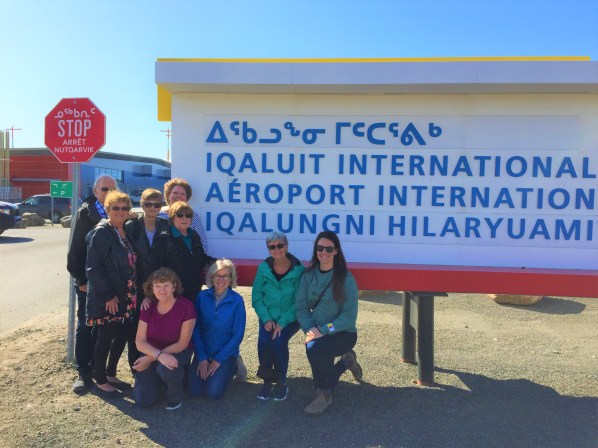 Are you interested in learning more about ways that Arctic Kingdom Accommodates our guests and what sets us above?
Try our blog here: Travel With The Whole Family: How We Help!
Custom Add-Ons & Private Journeys
Looking for a tailor-made vacation to one of the most exciting places on Earth but with our decades of experience in comfort and safety?
Work with our friendly staff to craft a trip for you and do the activities you've always dreamed of experiencing. We will work with you to accommodate you, your family and friends.
We can help you build family-friendly itineraries on a Private Journey, where you can book exclusive access to our staff and wildlife locations. Has your family dreamed of seeing narwhal pods swim past or polar bears lounging among icebergs?
Find out more about our Private Journeys and work with our team and enjoy our comfortable and gourmet accommodations.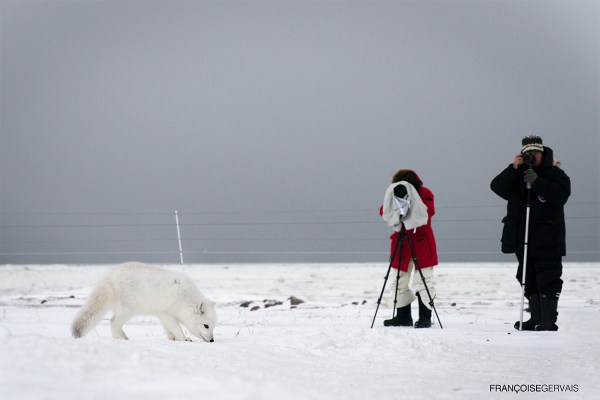 Who Is Arctic Kingdom?
Arctic Kingdom is the global leader in land-based travel, custom experiences and getaways in the Canadian Arctic. After 20 years of operating in this remarkable region, Arctic Kingdom has unparalleled expertise in Arctic wildlife and habitats, and unmatched access built through years of experience and relationships with Inuit communities.
With decades of experience, Arctic Kingdom excels at private, customizable trips that take guests anywhere they can dream of in the Arctic and coordinated logistics for the world's top documentary film and television projects. Based on the skills and knowledge of our expert Inuit guides, Arctic Kingdom has built one of the world's premier small-group polar bear and narwhal safaris in their natural Arctic environment. Arctic Kingdom strives to create journeys that invigorate and inspire guests.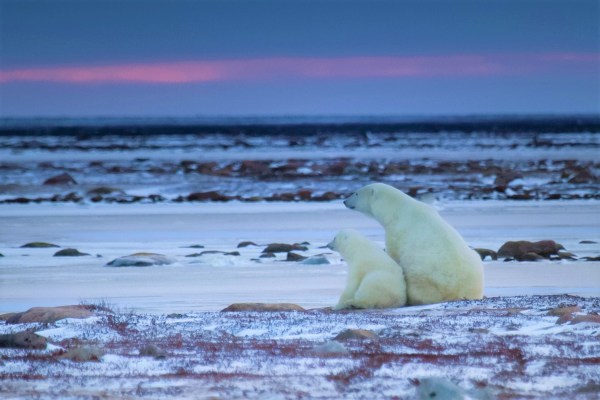 Experience The Arctic On A Safari
Get chances to view elusive Arctic wildlife and experience the majesty of the Arctic on safaris almost year-round. View all Arctic Safaris here.
Ready for adventure? Contact our Arctic Travel Advisors to book.
Are you still curious about the many wonders of the Arctic or looking for more interesting content then explore more blogs here!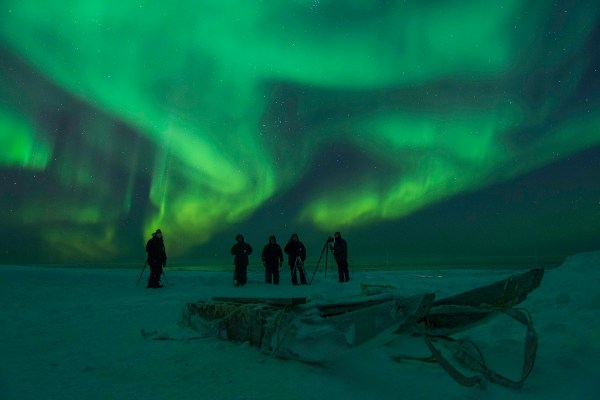 By: Mat Whitelaw