April 24, 2020
We have the great fortune to visit some of the most breathtaking locations, see some of the most remarkable animals on Earth, and have accumulated some pretty amazing photos from over the years.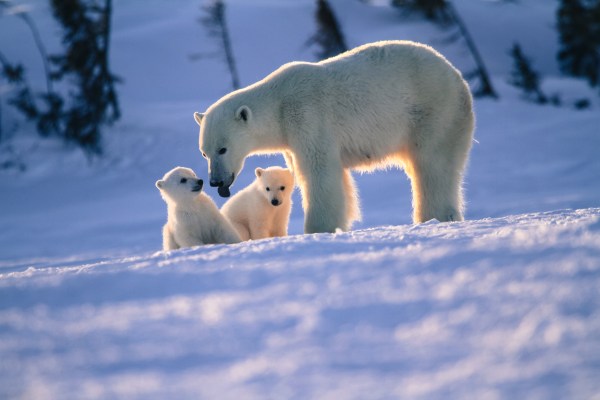 As a fun game, we put those pictures together for a trivia to casually test your knowledge of the North and Arctic Kingdom's exciting opportunities! You may know some answers, you may learn some new facts, and you'll certainly see some beautiful photos.
Let's play Arctic Travel Trivia!
1. What national park is located across from Pond Inlet?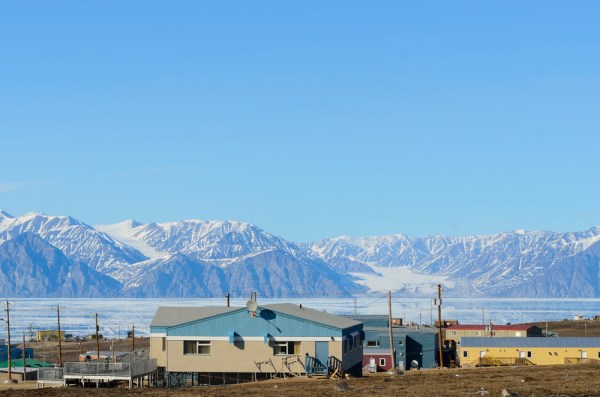 The answer is…
.
.
"Sirmilik National Park!"
Found stretching across the northeastern corner of Baffin Island, is the stunning Sirmilik National Park. In Inuktitut it means "the place of glaciers" and just arriving in the community of Pond Inlet offers stunning views of ancient glaciers and towering peaks. Our Narwhal & Polar Bear, A Floe Edge Safari takes you to the area to take advantage of this stunning landscape.
2. Where can you see polar bears among trees?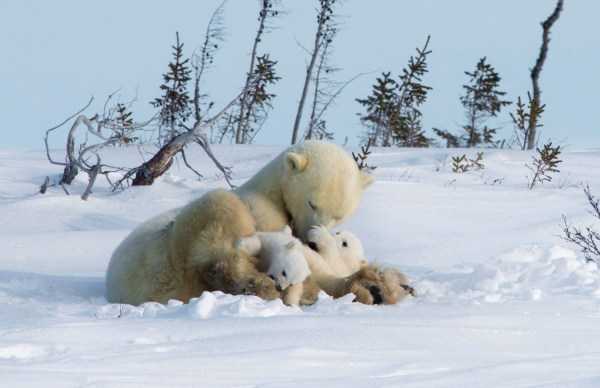 The answer is…
.
.
"Wapusk National Park, Manitoba!"
On the edge of the tree line and not far Churchill, Manitoba you can find one of the most notorious polar bear denning areas. Our Polar Bear Mother & Newborn Cubs Photography Safari brings you to Wapusk National Park where you can find mothers and their cubs emerging from dens and resting among the fledgling trees.
3. Where can you find a polar bear sleeping on an iceberg?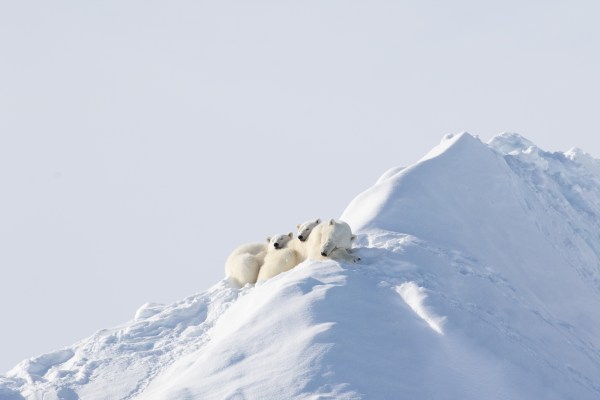 The answer is…
.
.
"Spring Polar Bear & Iceberg Safari!"
Baffin Island is one of the most incredible places to find polar bears living their best life among the Arctic icescape. The Spring Polar Bears & Iceberg Safari is an exciting time to observe polar bears among snowy giants and create ideal perspective photographs to scale the polar bears against the icebergs.
4. What Baffin Island national park hosts the world's largest vertical cliff face?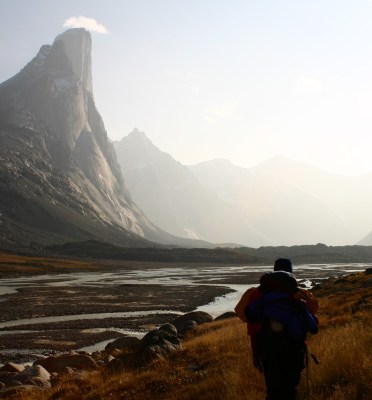 The answer is…
.
.
"Auyuittuq National Park!"
This world-famous national park hosts some of the world's most memorable mountain face and was even featured in a James Bond film. You can find granite rock faces that easily match any other national park. On our Polar Bears & Glaciers Safari brings you up one of Auyuittuq's most stunning fiord to Coronation Glacier.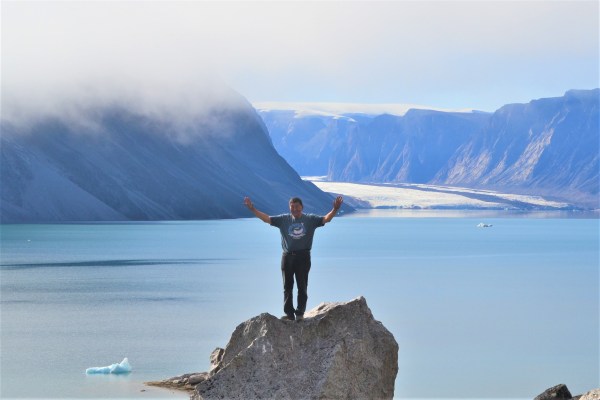 5. What is the largest whale you can see on an Arctic Kingdom safari?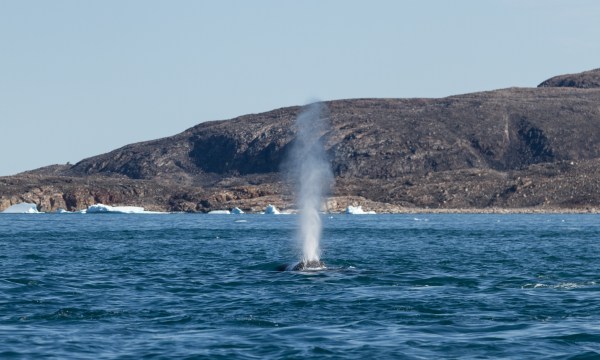 The answer is…
.
.
"Bowhead Whales!"
This whale can grow to 20 metres and has the largest mouth of any animal, making up 1/3 of its body. And it may just be the longest living mammal reaching 200 years old. You may spot these gentle giants off the shores of Baffin Island on our Polar Bears & Glaciers Safari.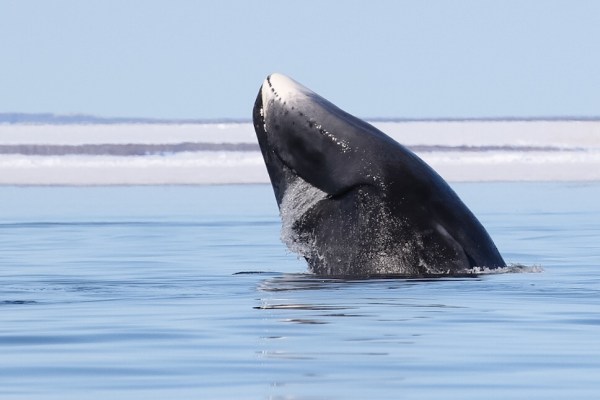 6. Which of our trips can you spot an Arctic fox?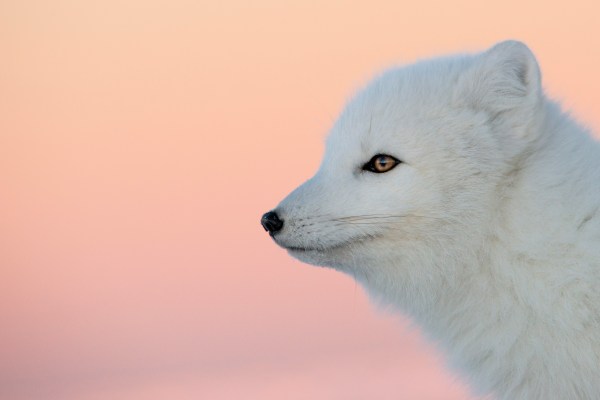 The answer is…
.
.
"Polar Bear Migration Fly-In Safari!"
Although these adorable critters can be found across the Arctic, we most often find them visiting our polar bear cabins along Hudson Bay. Fly from Arviat, Nunavut to our comfortable camp in a private chartered flight over the tundra. This fall trip catches them at a time that their thick white coat is most stunning. Find Arctic fox scurrying through the camp of our Polar Bear Migration Fly-In Safari.
7. Where can you find the famous Igloo Church?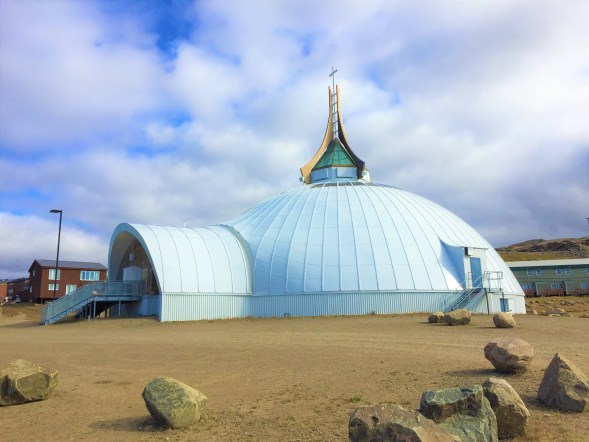 The answer is…
.
.
"Iqaluit!"
St. Jude's Cathedral is an Anglican cathedral in the northern capital. Since it is the diocese seat for most of the Canadian Arctic, from Northwest Territories and Nunavut to Northern Quebec, making it the greatest area of any Anglican diocese in the world. Visit Iqaluit on any of our Getaways where you will have guided tours of this charming maritime city with cultural and historic highlights and craft shop visits.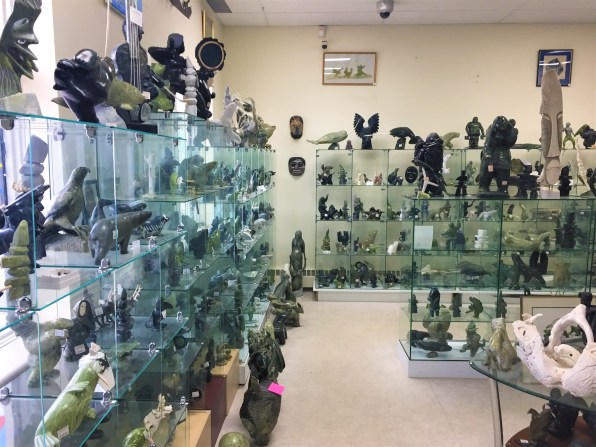 8. How can I see the northern lights?!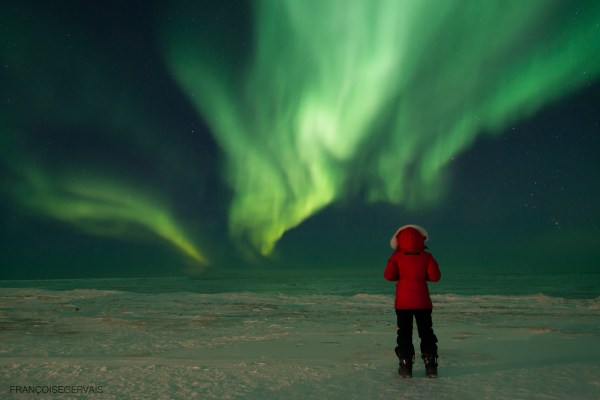 The answer is…
.
.
"Guided Northern Lights Getaway!"
Have you ever seen the northern lights dance above you glittering across the sky? Do you want to? Our Guided Northern Lights Getaway is an incredible chance to visit Iqaluit in the beauty of winter, but its also a truly remarkable chance to view and photograph the northern lights. This trip offers a northern lights photography webinar on the first night so that you can get the most breathtaking photos!
Other trips you may see the Northern Lights are Spring Polar Bears & Iceberg Safari and on Polar Bear Migration Fly-In Safari.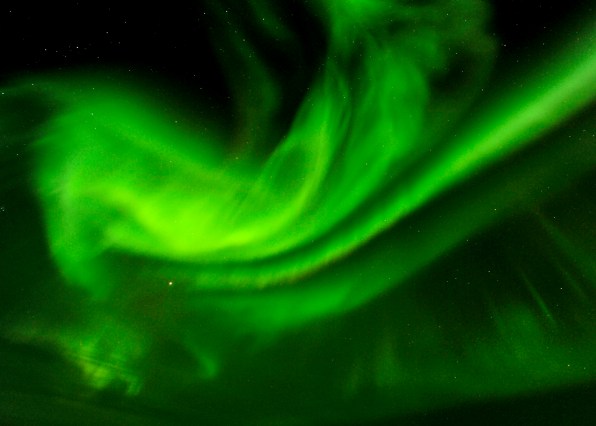 9. When is the best time to see and photograph narwhal?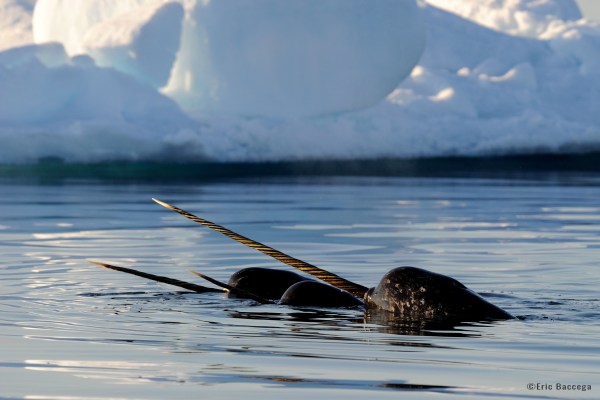 The answer is…
.
.
"Late Spring!"
The late spring is one of the most exciting times to see narwhal. They begin to swim towards frozen floe edges as they look for openings in the ice to navigate to summer feeding grounds. In the fall they tend to travel quickly to their winter homes but in the spring, you can see them bobbing and socializing. Our Narwhal & Polar Bear, A Floe Edge Safari is the chance for you to stand on the very platform that these Arctic whales swim past throughout the spring.
10. How on Earth can I get photobombed by a polar bear?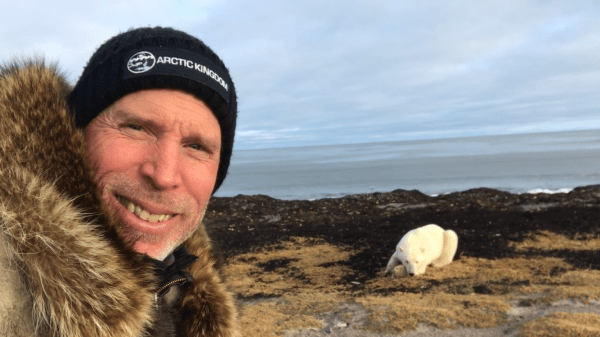 The answer is…
.
.
"Polar Bear Migration Fly-In Safari!"
That's right, our polar bear cabins have been known to get polar bears so close that polar bears may end up in your selfie's background! It's safe, the protective fence keeps them away but allows the polar bears to choose to approach. They may just take a nap or curiously check you out as they catch up to their mother. Our Polar Bear Migration Fly-In Safari is truly a special trip that brings you to their home in a safe and comfortable way!
Experience The Arctic On A Safari
Get chances to view elusive Arctic wildlife and experience the majesty of the Arctic on safaris almost year-round. View all Arctic Safaris here.
Ready for adventure? Contact our Arctic Travel Advisors to book.
Are you still curious about the many wonders of the Arctic or looking for more interesting content then explore more blogs here!
By: Mat Whitelaw