October 14, 2021
Anyone that has spent time in the outdoor knows the power of bringing the right clothes and the right gear. Good gear goes a long way when you are spending time in the snow and want to stay warm but it's also key when the weather warms up quickly.
Since quality gear is so important to our company and the adventurous experiences we offer it only made sense to provide a place where you can buy the same gear we bring to the Arctic.
If you are going on one of our trips or if you just want quality gear then join us as we explore why we choose the gear we do and how to best prepare for the outdoors.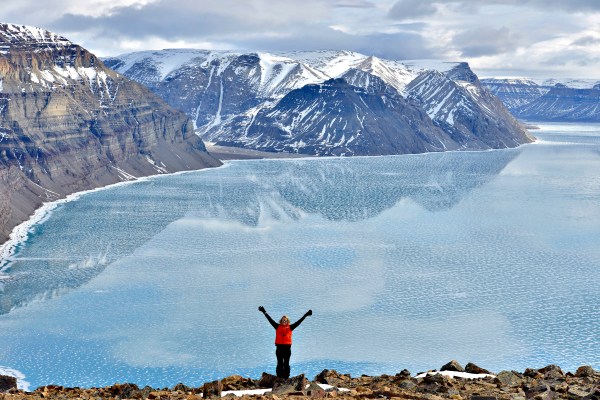 Good Gear & New Technology
Outdoor clothing and gear have had incredible advances in the last decade. We have waterproof GORE-TEX snow pants and gloves with finger pads allowing you to use your smartphone screen.
Looking at the performance features of outdoor gear has countless tools that make you the ideal temperature while you are adventuring.
It really is fantastic and comparing your gear today to even your parents will show just how far it's come. So, take advantage of these new features and match it to the activity you love.
The Importance of Layering
The first piece of advice most experienced people will give on how to prepare for the outdoors is to bring layers. Weather can change constantly so there is nothing better than having enough layers to match the temperature. Just bringing an extra sweater can save the day.
To help bring the right layers we often suggest bringing a base layer, a mid-layer that can be taken on or off throughout the day, and an outer layer to keep you warm.
The one thing you don't want is to get so warm that you sweat because that is when you can get a chill. If you're enjoying an active day being able to take off a layer can be just as important as putting one on. Remember, just because you might be somewhere cold doesn't mean you have to dress like you're at the North Pole, so make sure you are able to stay comfortable.
Moisture Wicking & Fleece
Most people know the feeling of working up a sweat but then when you stop to rest you notice your sweaty shirt becomes quite cold. So, to best avoid this there is nothing better than moisture-wicking clothes.
Sometimes it can be hard to avoid sweating, especially when you are being active so if your base layer can move that moisture to an outer fabric that allows it to evaporate it will keep you from developing a chill.
We often suggest not bringing cotton clothing for activities because it absorbs moisture and can even get heavier. Fabrics like polyester and fleece can be quite breathable, which helps you regulate your temperature. Fleece is a terrific mid-layer because even if it does get wet it will continue insulating and keep you warmer than fabrics like cotton.
Why We Created A Gear Shop
From years of trial and research Arctic Kingdom's operations team chooses only the best gear for each season. With our reputation as the premier Arctic Safari provider, our customers and friends will often ask our advice on what to bring or how to prepare for their own adventures. So, we thought we would create a store that features only our favourite and preferred gear.
These are the items and clothes that we bring to the Canadian Arctic so you can trust it will be perfect for any adventure you go on.
Click here to visit our Arctic Kingdom Gear Shop now to see our suggestions for spring, summer, and winter expeditions.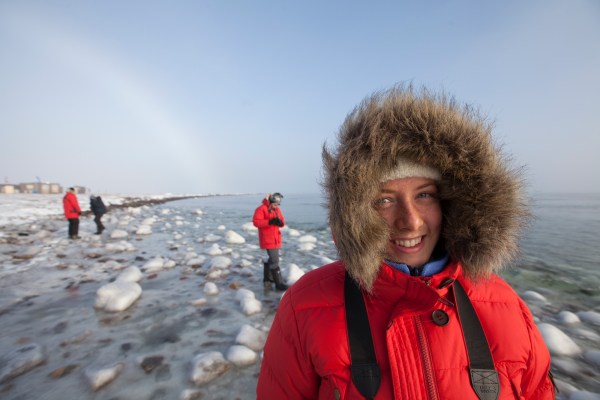 By: Mat Whitelaw