February 15, 2019
Are you looking for a family vacation to the Arctic? With the opportunity to see stunning landscapes, have remarkable wildlife experiences, talk with local Inuit to learn of their long and proud cultural heritage. It's no wonder an Arctic safari is a once-in-a-lifetime experience. It is a trip unlike any other!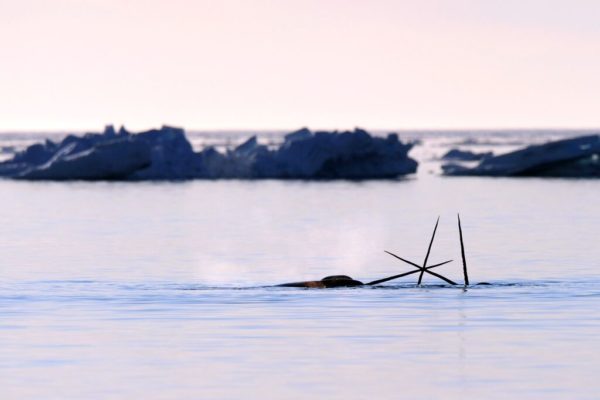 Imagine watching the Northern Lights with your family as it dances across the night sky. Or as spring brings 24-hours of daylight, experience the evening pastel coloured horizon of the Midnight Sun with endless daylight. Long days also allows multiple day trips on wildlife tours or whale watching in the Arctic.
Here are the top five reasons that the Arctic makes the perfect family trip.
It's More Accessible Than You'd Imagine
With daily flights to Iqaluit from Ottawa's international airport, getting there is easy. There are family-friendly hotels, incredible Arctic landscapes on your doorstep and tons of activities. Iqaluit, the capital city of Nunavut, is an exciting destination.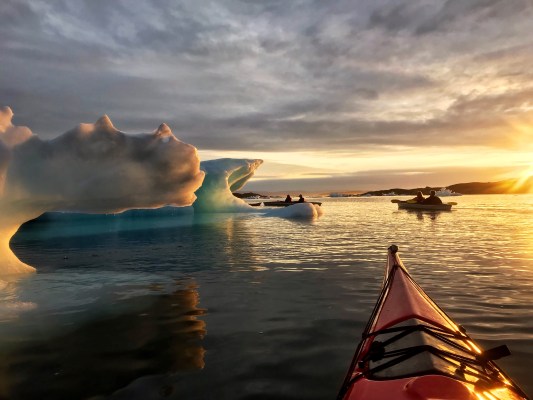 This city offers tons of activities for families of all ages. Our own Taste of the Arctic Getaways offer activities like kayaking in Frobisher Bay, hikes through nearby Sylvia Grinnell Territorial Park and opportunities to fish for Arctic char. Adding a cultural and historic tour through museums and art galleries helps you discover Nunavut's past and present.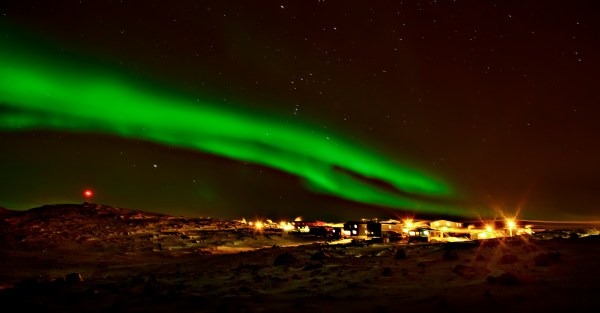 The Wildlife

Your family will never forget seeing their first narwhal or polar bear. There truly is a difference between seeing an animal in the zoo and seeing an animal in its natural habitat. Seeing and discovering each animals' personality is unforgettable.
An Arctic safari is the new African safari. There's nothing like seeing beluga whales socializing with their unique whistles and chirps, or seeing a pod of narwhal, the unicorn of the sea. Observing a polar bear mother watching over its playful cubs, or even a lone polar bear on the land will burn a lasting memory into a mind at any age. Think of the photographs you'll bring home.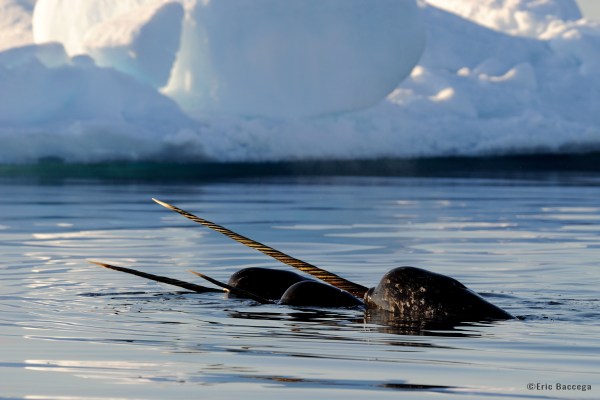 Fun Activities And A Chance To Unwind
With comfortable accommodations and gourmet meals, our safari camps are a perfect place to unwind. Since our camps are on the land instead of on top of the ice, they are very safe and comfortable. After a day full of activities, a tranquil evening makes a great place for families to come together.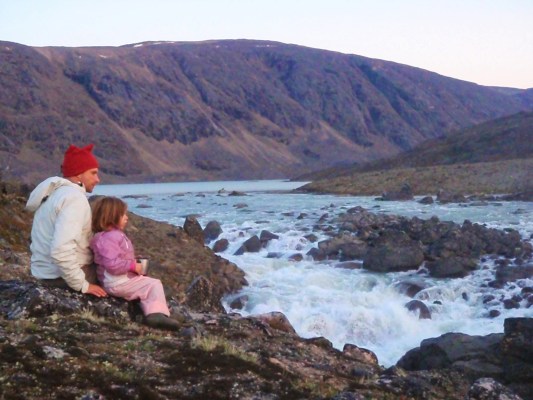 Days are filled with as much activity as our guests choose. Longer days mean multiple excursions, hikes and other wildlife tours. Maybe in the morning go to the floe edge to see migrating whales and in the afternoon or evening go out on a polar bear tracking expedition.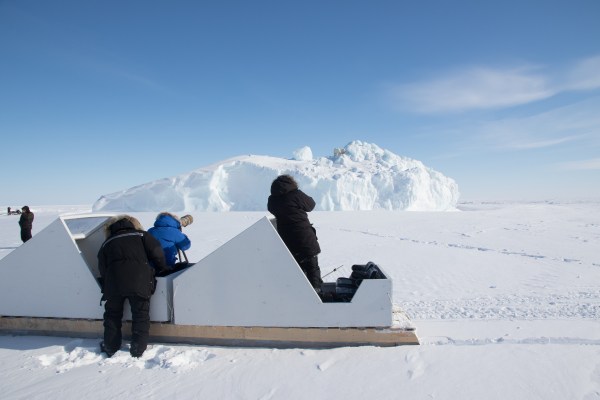 When conditions allow it try kayaking among icebergs or swimming with our dry suits off the edge of the ice pack. Perhaps you may be lucky and swim with the whales close by. Learn the techniques of our Inuit host in tracking and learn how the sky shows us tomorrow's weather on hikes. Warm lunches on location help keep guests comfortable and, on this land, far from crowds — you'll unplug and unwind like never before.
In the summer the best way to experience the Arctic is by boat. Explore fiords and cruise past glaciers and among icebergs. You may even find swimming polar bears or molting bowhead whales.
A Trip Far From Any Crowds
We're very excited to have such access to the breathtaking floe edge of northern Baffin Island. That means that we bring you to a premier location that is explored only by our small groups.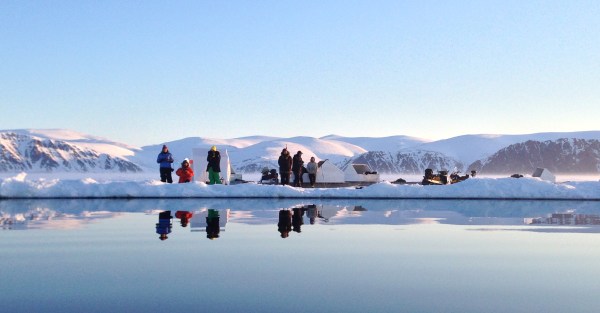 We bring our guests to the same locations as BBC's Frozen Planet film crews travel to. We know, because we've helped them get these images in the past. Did you know that Arctic Kingdom facilitated National Geographic to bring Leonardo Di Caprio for his documentary on climate change? There's just so much wildlife activity here. Between the whales, the polar bears, the seals or walrus, and the many migrating birds, this place is full of life.
The national parks of Baffin Island are stunning and offer unparalleled hiking with none of the crowds. Known for iconic mountains like Thor's Peak, the largest vertical drop on earth, and Mount Asgard, which was featured in James Bond's thrilling ski-jump scene in The Spy Who Loved Me.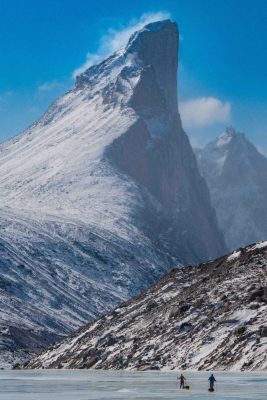 A Lasting Experience To Take Home With You
It is bigger than just a vacation, it's a transformative experience. Few people have experienced the wonder of this expansive landscape. Seeing these animals that are found often only in the Arctic more than fulfills any bucket-list. Experiencing the Arctic environment makes a life-long connection to the land and the culture.
We find that there are two types of people: those who have never been to the Arctic and those who want to go back. Our expedition leaders love what they do and come back because they can't get enough. And we are lucky to have many local guides that return with us time and time again. We rely on their intimate knowledge of the land and appreciate the friendships we form with them on our trips.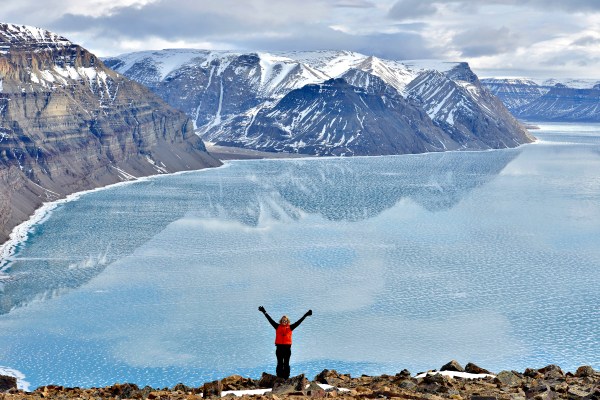 The Arctic is one of the last true wildernesses left and we want to help make your Arctic dreams come to life. Learn more about our polar bear and whale safaris for an experience that will last a life-time.
Experience The Arctic On A Safari
Get chances to view elusive Arctic wildlife and experience the majesty of the Arctic on safaris year around. View all Arctic Safaris here.
Ready for adventure? Contact our Arctic Travel Advisors to book.
Are you still curious about all the wonders of the Arctic or looking for more interesting content explore more blogs here!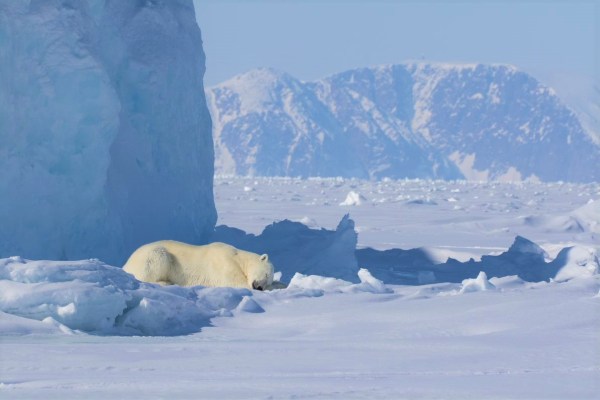 By: Mat Whitelaw