May 30, 2018
While the most common polar bear mother and cub photos are captured in denning habitats below the treeline, many travellers can only dream of capturing polar bear cubs amongst spectacular scenery including soaring icebergs and vast sea ice in the High Arctic. Photography opportunities like this are both rare and magical. Luckily for guests on this year's Spring Polar Bears & Icebergs of Baffin, the amazing polar bear encounters on this trip allowed for some incredible shots – and memories to last a lifetime.
Senior Expedition Leader Dave Briggs recalls comments from guests saying this trip was the "best trip I've ever been on". From the photos and videos alone, that's not hard to believe!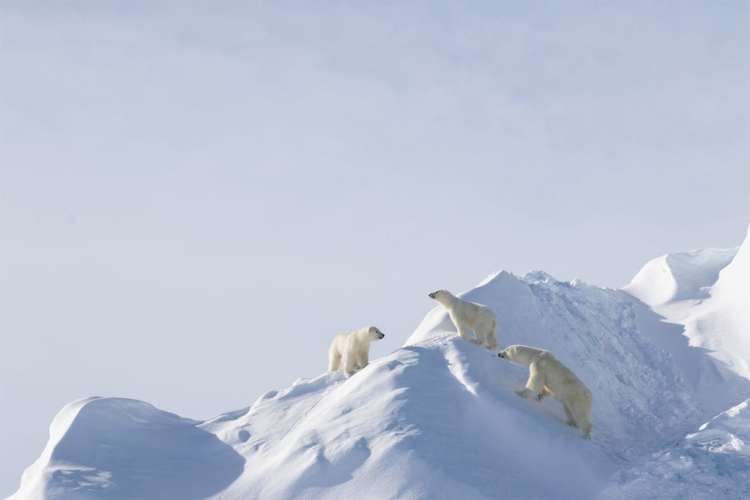 Polar bears (and cubs!)
This March and April was a great season for polar bear sightings, with almost 40 bear encounters across the four departures. Participants on this trip saw a variety of polar bears, from single males to mothers with cubs ranging from newborn to two-years-old. To the delight of our guests, every departure saw newborn cubs.
Check out some of Dave's footage from this trip:
In a place like this, photos don't always do the unique and awe-inspiring scenery and wildlife justice. Our guest, Jonathon L. agrees:
"It will take some time to properly process what I've seen and experience this past week. Even with 4 forms of media (Nikon, Drone, GoPro, Samsung), I suspect only my memories will even come close to capturing even a fraction of the beauty on display in these parts."
He continues, "Couldn't have done it without the incredible Arctic Kingdom crew… Lunch with polar bears by day, Northern Lights and shooting stars by night. I'll be damned if this isn't the most beautiful place on earth. See you next time!"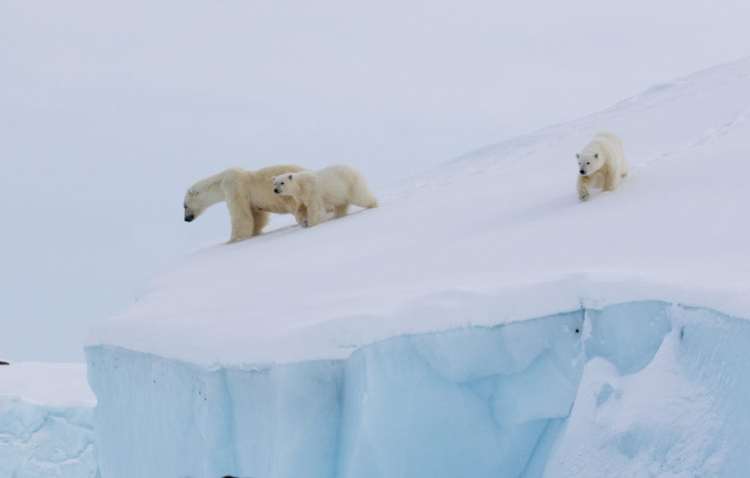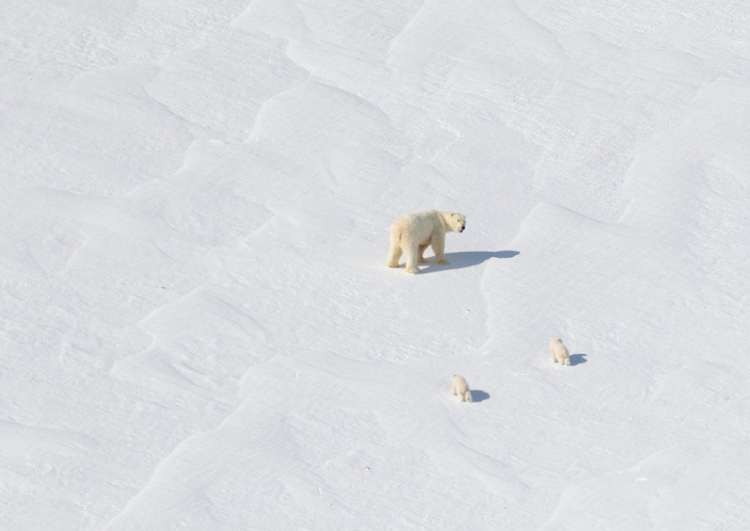 Northern Lights
March and early April is also a great time of year for chances to see the Northern Lights. Our camp is set on remote sea ice, far from the community and any light pollution – putting us in an ideal position to view some beautiful light shows.
"The aurora did not disappoint this year," reports Dave. "They were some of the best we've ever seen and the opportunity to photograph Northern Lights among icebergs is a unique experience."
Here's one of Dave's Northern Lights photos from this year: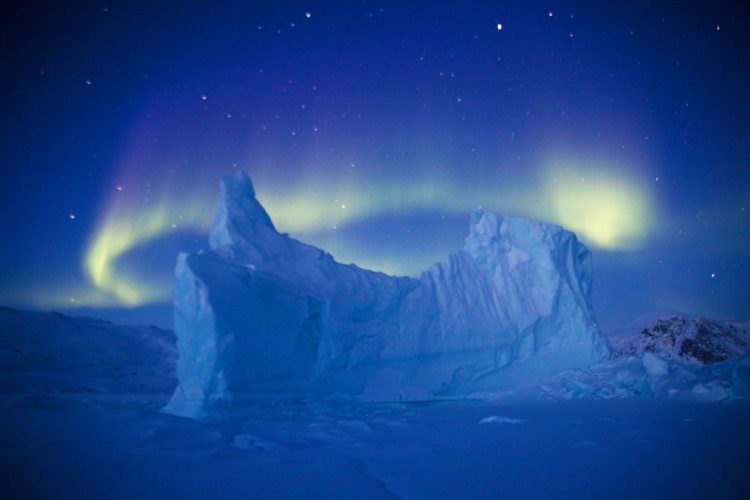 Icebergs
The scenery of this location never fails to take our breath away. This year, travellers reveled in massive icebergs and the vastness of the High Arctic.
You can get a sense of scale in Dave's photos of our guests posing with big ice: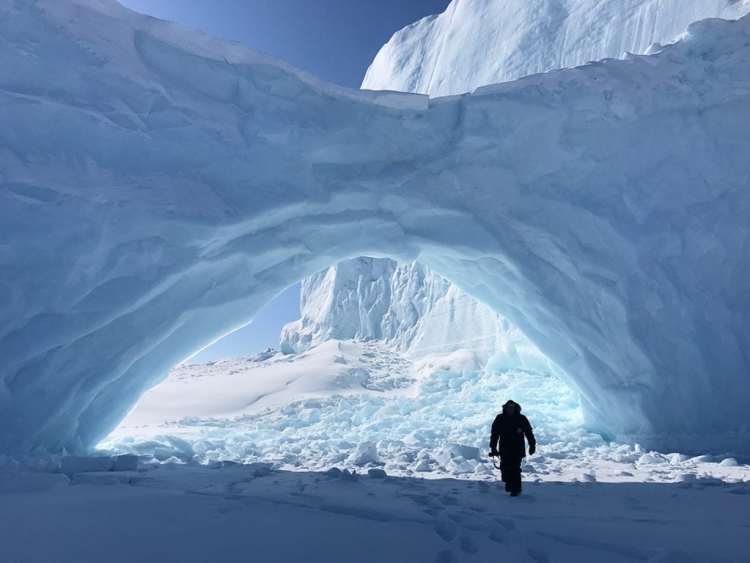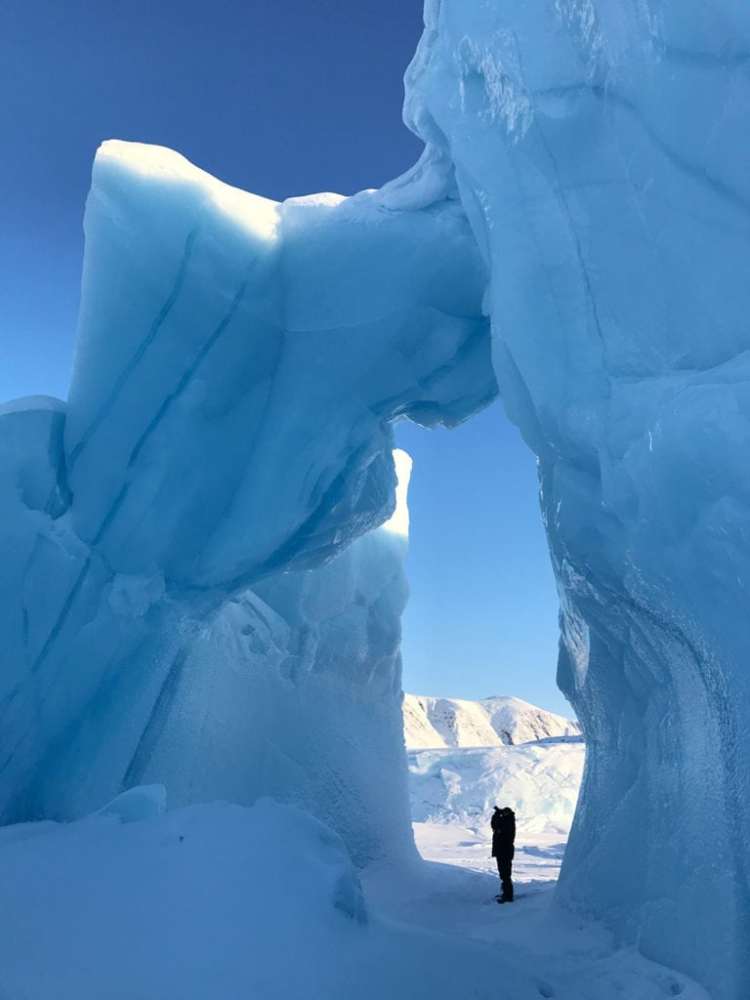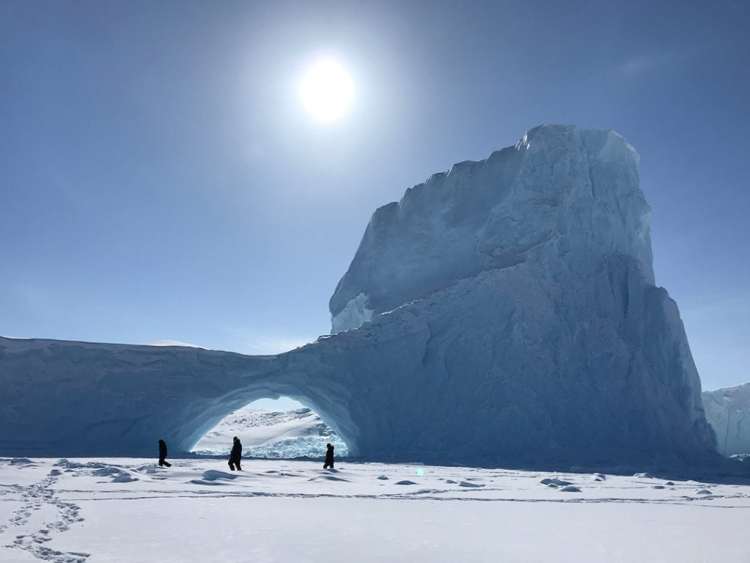 From once-in-a-lifetime polar bear encounters to Northern Lights and breathtaking icebergs, Spring Polar Bears & Icebergs of Baffin was truly an amazing adventure, with no shortage of bucket list experiences.
Want to experience the polar bears, cubs, icebergs and Northern Lights of Baffin Island next spring?
Contact us to start planning your adventure!
Further reading: 2017 Arctic Year Review