November 15, 2019
We are launching a new and very exciting trip, GUIDED NORTHERN LIGHTS GETAWAY.
The northern lights bring Arctic travellers from all over the world and Iqaluit, Canada's newest capital city, is a cultural destination in its own right with rich Inuit history. But you may be asking, who is this guide and what is so exciting about this getaway?
Let's meet Marie Claire, or M.C. once you meet her!
Join us in a conversation with M.C. as we get to know our host and her favourite parts about the community of Iqaluit. Find out some upcoming highlights and destinations you'll want to visit.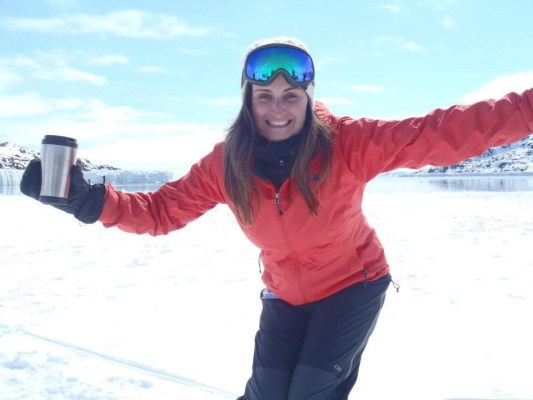 Getting To Know M.C.
Where abouts are you from? Were you adventurous growing up?
I'm from a small touristy town just outside of Montreal. Growing up I spent a lot of time at our family camp on a lake in the summer. My idea of fun as a kid definitely involved being outside, building forts and wandering off with my friends.
Did you go to university? What kind of programs have you pursued?
I got a diploma in Tourism Management from l'Institut de Tourisme et d'Hôtellerie du Québec. I am also Small Vessel Operator Proficiency (SVOP) certified and a PADI Divemaster. In the near future I'd love to get more training in wilderness first aid and outdoor survival.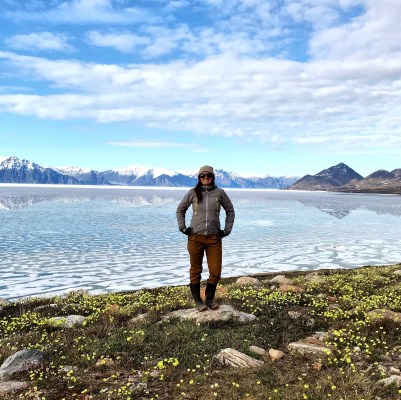 Simply, what do you love to do? Favourite hobbies and activities?
I love so many things… Cooking, taking photos, playing board games, fishing, skiing, snowboarding – whenever I can! I especially love BC mountains and deep powder days – paddling, driving boats, hiking, I love to scuba dive so much that when I learned how to, I went from open water to divemaster within a few months and was guiding dives in the Dutch Caribbean shortly after! I love navigating around a dive site and looking for tiny stuff in the coral reefs.
How long have you worked with Arctic Kingdom? What kind of roles?
I've been working for Arctic Kingdom since 2013 on seasonal contracts.
I've been mostly based in Iqaluit, usually involved in the preparation and breakdown of our floe edge and Qik camps, going on mini field missions to coordinate equipment transfers, running our Taste of the Arctic Summer getaways and greeting guests on their way to our expedition camps.
I've helped the Cree Outfitting and Tourism Association (COTA) with the elaboration of a business plan for a Marine Tours Co-operative on the James Bay coast.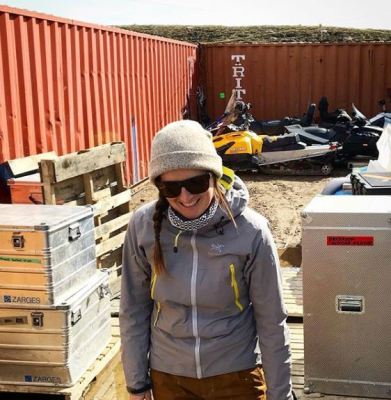 Then you've been in Iqaluit for a bit now. What drew you to Iqaluit?
I seem to be drawn to places that are remote and off the beaten path. I've lived in small remote towns and islands for the past few years. Besides from that, the culture, the landscape, the fact that it's in Nunavut – it's a pretty exciting place to be!
How would you describe the community?
I find it very inviting and there are so many friendly locals. I once spent an afternoon on the floe edge in Iqaluit waiting for my colleagues who were a bit delayed and basically got adopted by a group of elder women who ended up braiding my hair and sharing coffee and jokes with me all day.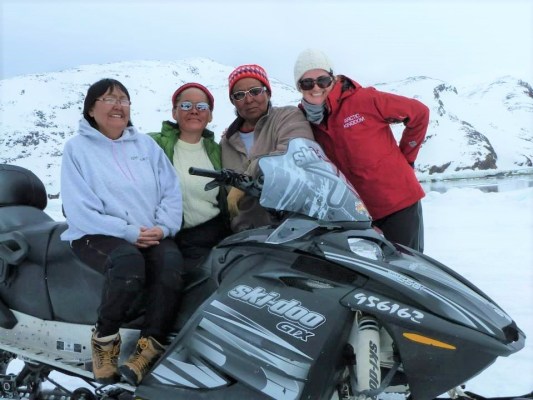 A goal of our trip is to develop an appreciation of the north, what is unique about Iqaluit as a travel destination?
There's a really interesting mix of cultures. The majority of the people living here are Inuit and you can learn so much about their culture, but you also have people from all over Canada and the rest of the world.
One of the highlights of this trip, besides the breathtaking northern lights, is the chance to explore Canada's most northern capital. And the benefit of having a guided getaway is someone who knows the sweet spots to visit. But guests will also have time to explore the city on their own. Let's explore some of the amazing attractions and places people can look forward to experiencing.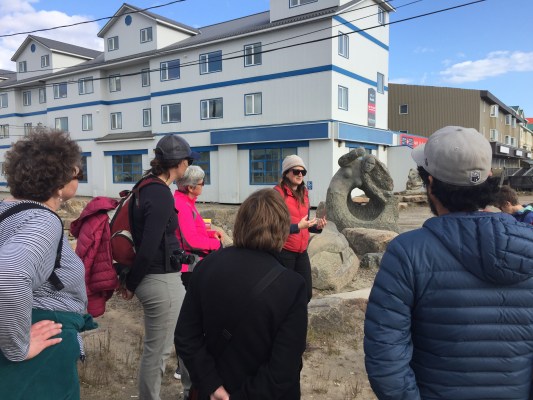 Do you have a favourite meal or restaurant?
I think it's a tie between char pizza from Grind and Brew and the Storehouse burger.
What's your favourite stop on the tours?
The lookout at the Sylvia Grinnell Territorial Park. You get to see the river below and the hills way beyond. It's also the best spot for sunset.
Do you have a favourite Arctic delicacy? Maybe a dinner suggestion?
I had an Arctic char tartare from the Granite Room once. It was amazing.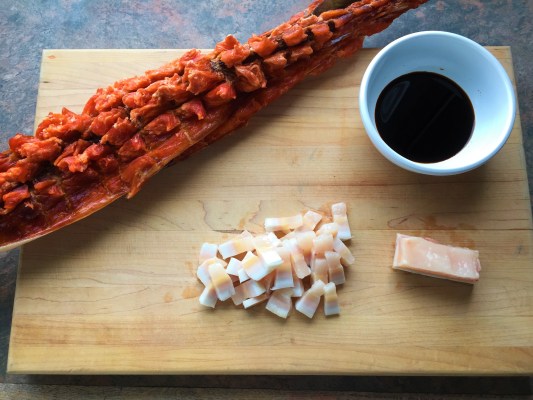 What would be the most adventurous food you can try in Iqaluit?
I'd say maqtaq (whale blubber) is the most exotic thing I've ever eaten, took a few tries to really like it.
Iqaluit is filled with fantastic artists and a number of terrific souvenir shops, what kind of gifts can people find for themselves or to bring home for friends and family?
So many! Ulu knives, jewelry, sealskin mittens, children's books, Inuktitut and throat singing music albums, carvings… The list just goes on. Buying art and crafts directly from the artists when you're at a restaurant is probably the coolest souvenir buying experience.
What's a favourite souvenir you personally found?
I'm a big fan of the Cape Dorset prints calendars since I haven't made it there myself to buy an original! Also a great Ulu knife.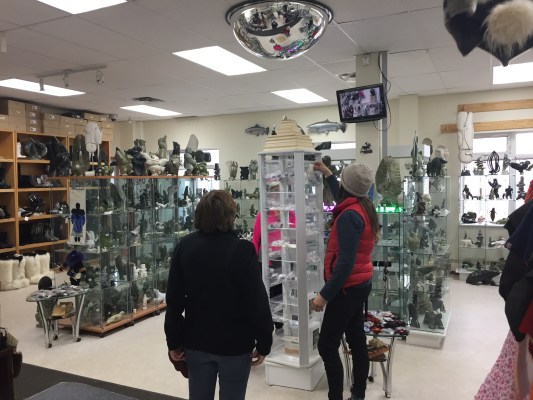 We're very excited about our newest trip, Guided Northern Lights Getaway, Iqaluit is a remarkable cultural destination with tremendous attractions throughout the community. But this is also a northern lights trip and we want to hear about this most breathtaking of galactic phenomenons.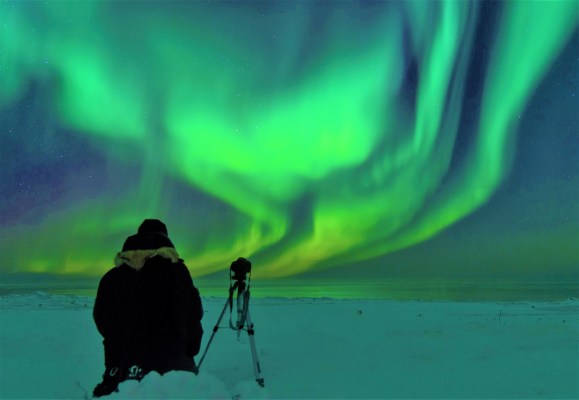 What is great about our northern lights location?
The vast tundra is literally at our doorstep. We have many great viewing locations just minutes outside of town. Our getaways also include fun outings and activities to learn about Inuit culture and the land.
What's your favourite thing about seeing the northern lights?
They take my breath away! I love watching how they dance around the sky, sometimes very unexpectedly.
This trip follows the best time of year to see the northern lights but do you see them often in Iqaluit?
We see them a lot! Even in August, when the sky still isn't completely dark.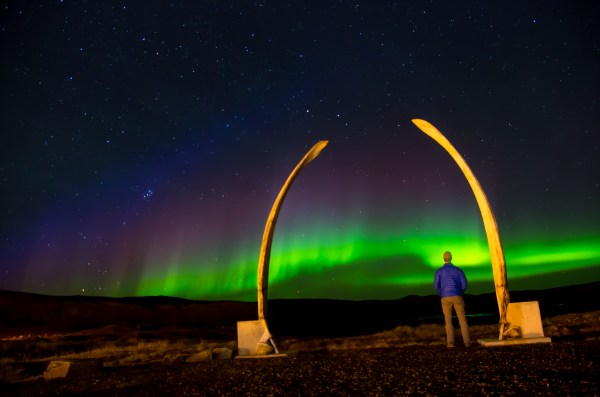 There are so many elements that make this trip such a unique experience ranging from a cultural presentation from local artists, a meal created by a local chef with traditional ingredients, local craft and souvenir shops, and visits to historic sites and museums that will tell the story of Iqaluit, to even a photography workshop will help make sure you capture magnificent photos of this rare and near-mythical spectacle. But a couple of last questions for you M.C.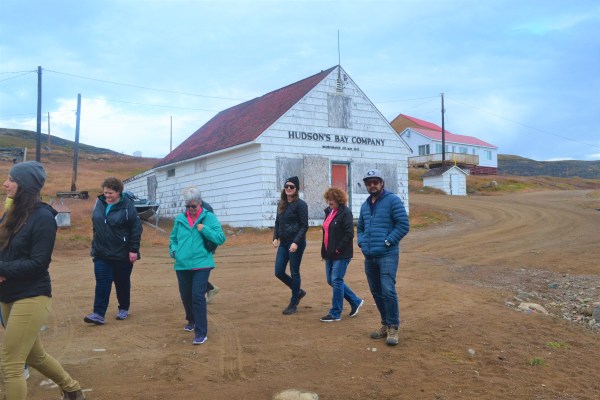 You've led our summer Iqaluit getaway so what's better, winter or summer in Iqaluit?
I'm about to find out! haha no really, both are amazing! And so different!
I hear you have a new puppy, what's their name?!
I do! He's a 3 month old Bernese mountain dog and his name is Pato 🙂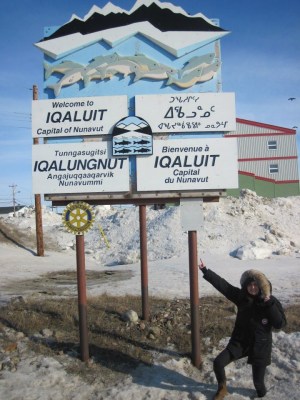 What are you most excited about our new GUIDED NORTHERN LIGHTS GETAWAY?
Getting to show people how special and unique Iqaluit is in the winter!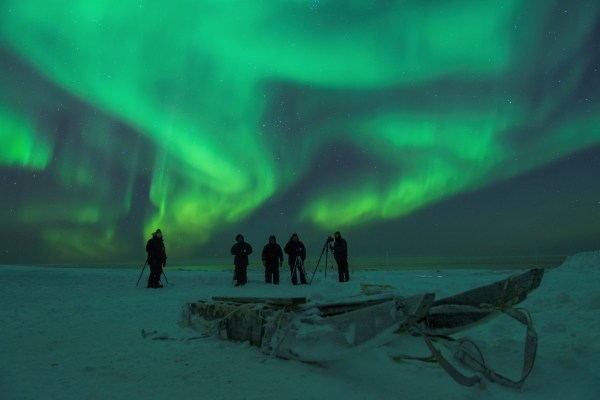 Our Guided Northern Lights Getaway aims to develop a genuine and sincere appreciation of the Arctic with guided opportunities to view and photograph the polar phenomena of the aurora borealis while providing traditional Inuit cultural experiences throughout.
Interested in explore Canada's northern capital in the summertime? Please visit our, Taste of the Arctic, here now.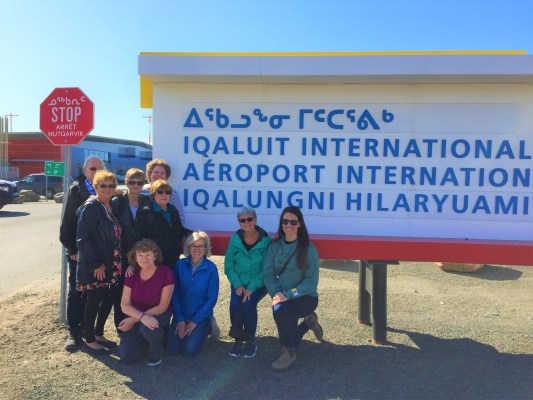 Experience The Arctic On A Safari
Get chances to view elusive Arctic wildlife and experience the majesty of the Arctic on safaris almost year-round. View all Arctic Safaris here.
Ready for adventure? Contact our Arctic Travel Advisors to book.
Are you still curious about the many wonders of the Arctic or looking for more interesting content then explore more blogs here!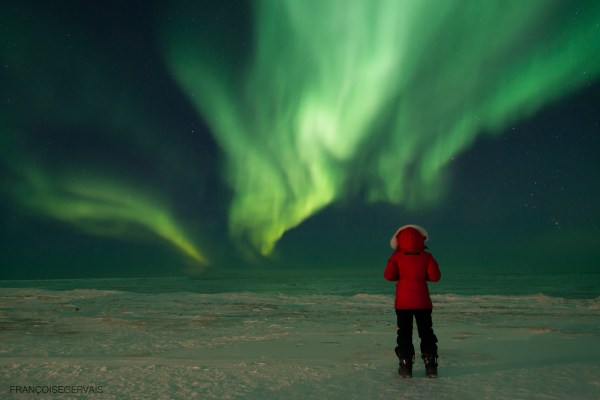 By: Mat Whitelaw