May 10, 2019
Are you trying to decide how to experience the Canadian Arctic? Wondering the pros and cons of a land-based safari compared to a cruise ship?
Join us as we dive into what makes land-based safaris so exciting and noteworthy in an industry that can be overshadowed by giant cruises that traverse the Arctic.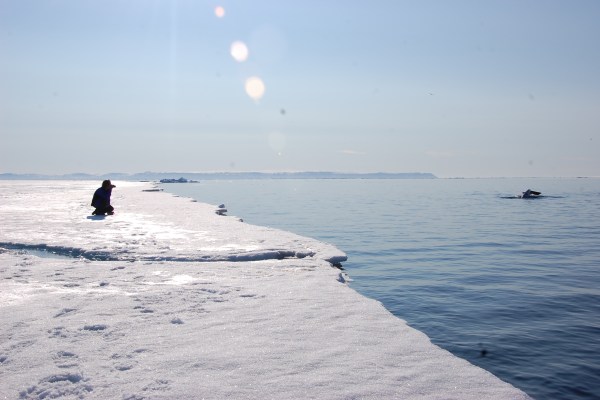 Small Group Sizes
When a cruise ship arrives in a northern community it can seem like more people are getting off the boat than live there. Guests are led in tour groups from one location to the next as they witness life in the Arctic. But are they getting the best experience they can?
Our small group sizes provide you with a more intimate experience. It allows you to interact comfortably with community members and offers a more authentic insight into what life is really like for people who live here and their culture.
It provides guests the opportunity to form long-lasting friendships with the other guests. Arctic Kingdom's Expedition Leader and VP Product Manage often describes how "guests come expecting to enjoy all the wildlife and landscapes but leave cherishing the bonds they've made and the time around camp when everyone's sharing stories."
Arctic Kingdom is very proud of its staff-to-participant ratio. During the day the ratio is 4:1 but at camp, between the Inuit guides, expedition leader, coordinators and culinary staff the ratio become closer to 1:1. This offers unparalleled attention of our staff compared to other land-based operators, and cruise tours.
But most importantly, small group sizes provide better wildlife viewing opportunities with little competition for optimal photography positions. With fewer people at the location, everyone has a perfect spot to view and photograph the iconic wildlife or the landscapes, directly in front of your eyes.

More Flexible Daily Schedules
Our safaris aim to provide you with the best wildlife opportunities possible and our flexible daily schedules are designed to maximize the day. Rather than placing you into a strict itinerary as some cruise ships might, ours have multiple departures throughout the day.
Our Spring Polar Bear & Icebergs of Baffin Safari allows you to explore much of the area as guests travel by sleds pulled by snowmobiles. This allows day trips to be flexible as Inuit guides scout ahead of groups to provide wildlife locations that maximize opportunities and optimize your experience.
On our floe edge trips, like Narwhal & Polar Bear Safari, you can spend half the day photographing narwhal or beluga, and the other half finding polar bears. Or spend the whole day watching migrating whales bob and socialize right in front of you. It's up to you!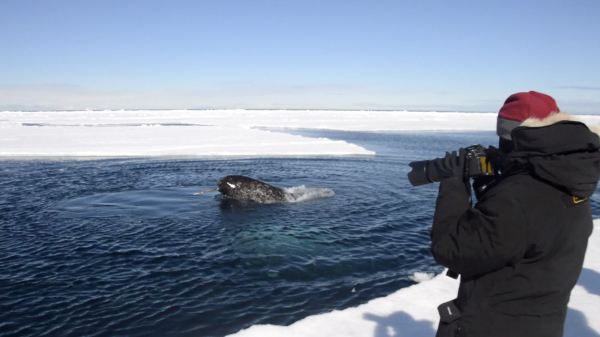 The Polar Bears & Glaciers of Baffin Island safari allows you to enjoy summer in the Arctic. Our guides know the summer patterns that animals follow which allow us to bring guests to specific locations rather than generic spots where guests are moved in and out as efficiently as possible. We want you to get the time to fully enjoy this beautiful place.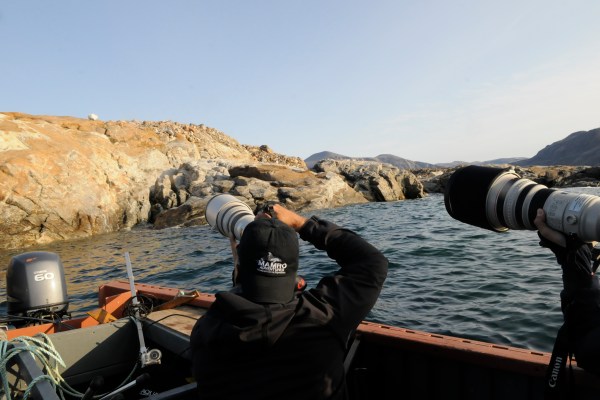 The cabins that guests stay in on our Polar Bear Migration Fly-In Safari are right next to the western shoreline of Hudson Bay directly along the migration path of one of the largest polar bear subpopulations. We don't need to find polar bears or Arctic fox, they come to you! The inobtrusive polar bear fence that surrounds the camp keeps guests safe but allows breathtaking photography opportunities.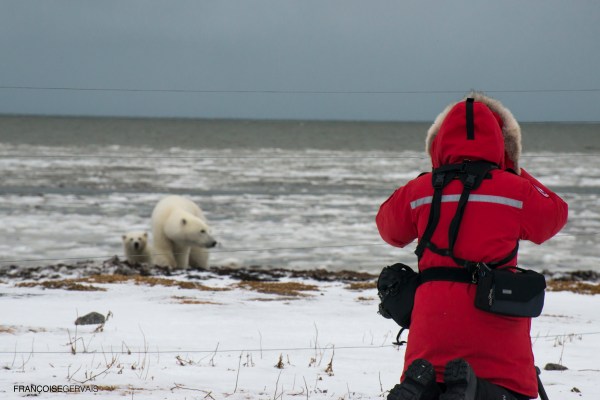 The goal for our Inuit guides and expedition leaders are to provide the best viewing locations possible! That means guides might leave early in the morning to scout for wildlife opportunities or it might mean the expedition leader brings you to a new spot where the whales are more active. Their passion is showcasing the Arctic and its wildlife so that you leave amazed.
Land-based safaris also reduce the noise pollution that interferes with marine life. Whales can be confused and frightened by the motor of a whale watching boat tour, but our land-based safaris have you standing on the ice where the only sounds are the migratory birds above and the clicking of cameras from fellow guests.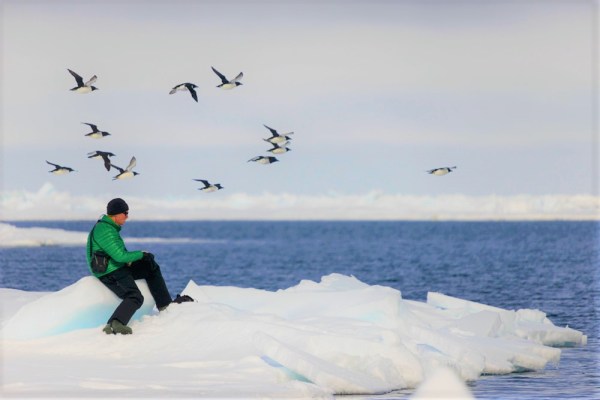 Partnerships With The Communities
With Arctic Kingdom, you are supporting the hiring of local Inuit. We aren't simply a tour operator coming to the Arctic and bringing an entire staff from elsewhere, we partner with local guides who have spent their entire lives in this region and know the wildlife behavior better than anyone.
By employing people from the community, we bring lifelong experience and knowledge to your experience. But we also help build a sustainable economy within the community. Guiding uniquely allows Arctic Kingdom to hire elders and the younger generation and employs them almost year-round.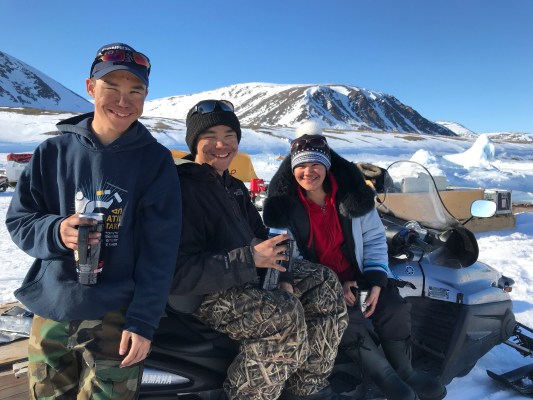 Arctic Kingdom strives to buy as much of its food and goods from the communities rather than cruises which bring it all with them. So rather than the quick spending of cruise groups on a quick visit, this represents a more sustainable and lasting economy to build a tourism program that helps support local communities.
The goal of Arctic Kingdom is to develop an industry of tourism within the communities that support the Arctic. We aim to empower the North and strive to support the people that are stewards of this remarkable part of the world.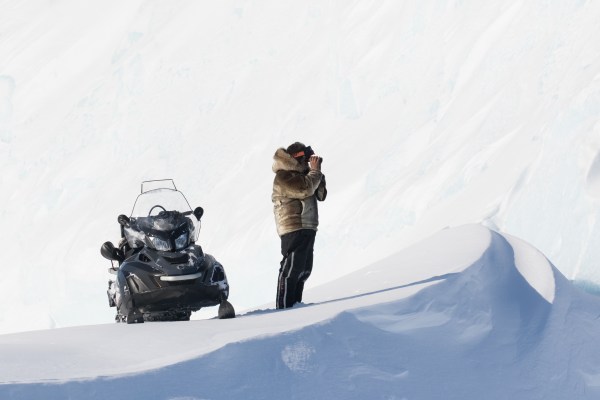 Experience The Arctic On A Safari
Get chances to view elusive Arctic wildlife and experience the majesty of the Arctic on safaris year around. View all Arctic Safaris here.
Ready for adventure? Contact our Arctic Travel Advisors to book.
Are you still curious about the many wonders of the Arctic or looking for more interesting content then explore more blogs here!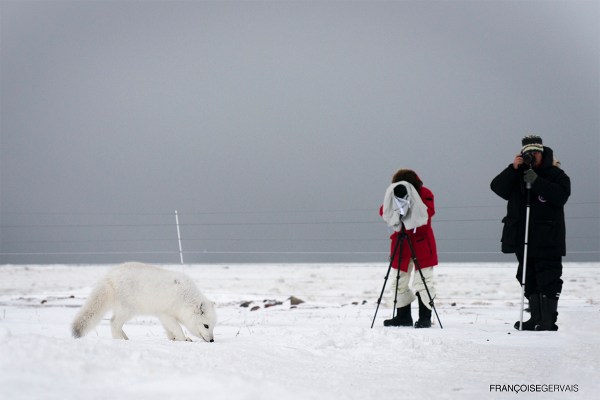 By: Mat Whitelaw