Written by
Graham Dickson - December 01, 2022
In his latest blog post, award-winning Arctic pioneer Graham Dickson discusses the history of Arctic Kingdom's private journeys and what makes an exclusive trip so special…
Our private journeys make the unimaginable happen. By combining your resources with our expertise, you can truly craft the the most incredible Arctic tours and experiences the world has to offer. Adding breathtaking landscapes, stunning wildlife and natural phenomena to your specific preferences and needs is the recipe for an unforgettable adventure.
I've been on many private journeys now, and even for someone with 20-plus years of Arctic expedition experience, they still take my breath away.
Don't just take my word for it, though. Both trips we've staged for top CEOs this year have been deemed the best of their lives. When my team and I plan these private journeys, we compete against the rest of the world to create the ultimate experience. Even so, the feedback we get is hugely positive.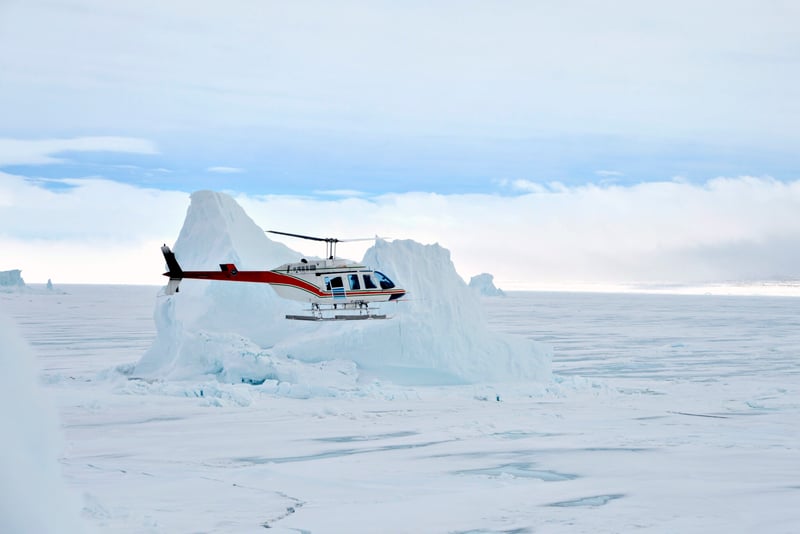 Let's take a look into the history of our private journeys and why I believe a private expedition with us should be on your to-do list.


The History of Arctic Kingdom Private Journeys
In the first 10 years of our history, filmmakers and adventurers mostly took up custom expeditions. This then transitioned into scheduled safari base camps, which individuals were able to come and join. We continued to run large expeditions for almost all of the world's natural history broadcasters.
Still, it wasn't out of the ordinary to be joined by celebrities or what I like to call 'industry titans.' I suppose this is where the real 'private' journeys began.
We've now hosted many private journeys to the Canadian Arctic and worldwide. Our smallest ones have had around four guests, the largest for 18 people. Because we want to make these private journeys as memorable and worthwhile as possible, staff numbers can range from 12 to over 40 to ensure a breathtaking experience.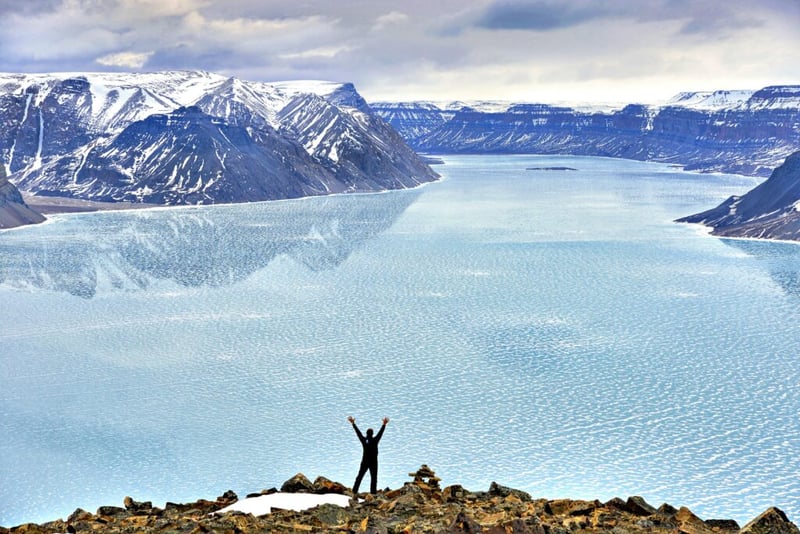 We take great pride in these private adventures. They can take between six and 24 months to plan, depending on what's been requested.


What Does a Private Journey Entail?
What a private journey includes depends on the client, which is a beautiful thing. It allows people to craft their dream Arctic adventure, leaving the logistics up to us.
Want to see polar bears, the Northern Lights and narwhals in the same expedition? We can make that happen. The question with private journeys has always been: 'How do we provide the best of everything in one trip?' Well, sometimes it's as simple as being in the right place at the right time and being quiet! I think that's where our experience comes into play.
The different seasons can provide some hurdles, but with the help of private aircraft, such as helicopters and ski planes, we can still ensure adventurers see everything they wish. The recipe for success with private journeys is combining the tools we made available with our experience to make every expedition as incredible as possible.
This can range from combining a mega yacht with a base camp or multiple lodges with private aircraft to hop between them — there isn't a bar for what we can create.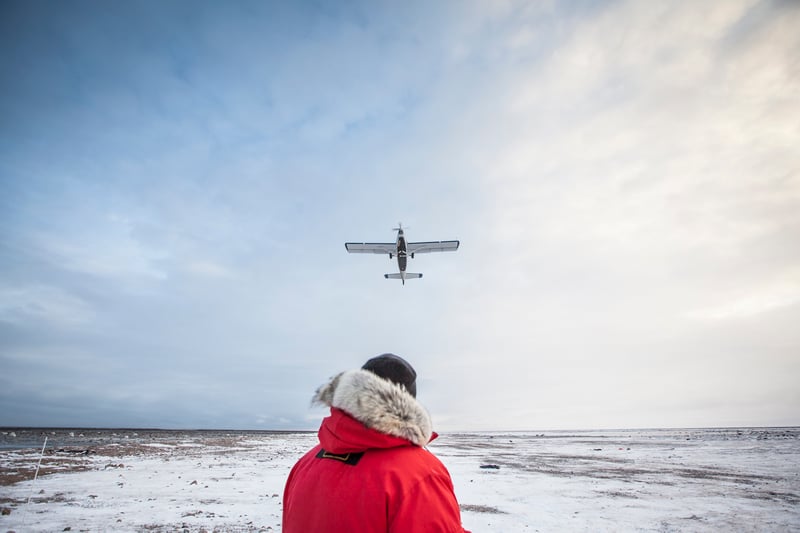 One incredible thing we can do is link the best lodges of the Arctic hemisphere for the ultimate Northern Lights experience. We can go from Ilulissat in Greenland to Baffin Island to Yellowknife and then on to Whitehorse. Or, go from Alaska to the Canadian Arctic, then onto Greenland. It's up to you.
By doing this, you not only give yourself the best chance of seeing the Northern Lights, but you can also see them in multiple settings. When I think about what makes the greatest Northern Lights experience, why not combine all of the best things about Northern Lights experiences from around the world?
Why Go on a Private Journey?
So, why opt for a private journey over one of our planned expeditions? I guess the main thing is control and flexibility. We cater to your needs, however big or small. You'll have a dedicated, expert team to lean on for advice and we'll do everything in our power to create the most incredible memories possible.
I remember one time, on the morning of a client's arrival, we were still hard at work planning where to take them depending on the weather and where we thought was the most promising in relation to the adventure they wanted. This gives you a good insight into our private trips' flexibility to result in the best possible experience.
Climate change is real and you'll have good and bad weeks regarding factors such as the weather. The added flexibility of a private journey ensures we can maximise every minute of your time in the Canadian Arctic.
Most people have had a lot of sun in their lives and visited lots of warm places. But, beyond the Arctic being a new experience for most people, it also encourages families to come together for a memorable trip. Your extended family might not be willing to change their schedule to sit on a beach, as they've done this plenty of times before. But, if it's something different and a life experience that very few people have had, more people are interested in it.
People may do cruises or 'easier' Arctic places like Iceland, but if you're looking for the ultimate Arctic experience, you can't go wrong with an Arctic Kingdom private journey.
You'll not only be able to experience the wonders of the Arctic, but you'll also be able to enjoy a level of exclusivity and explore on your terms. Travelling privately with Arctic Kingdom is the perfect way to experience what the Arctic offers.
Graham

Your Ultimate Guide to Exploring the Arctic
Planning your Arctic adventure can seem a little overwhelming, which is why we've put together an ultimate guide to Arctic exploration. Inside, you'll find all the essentials needed for an Arctic trip and what you can see in the Canadian Arctic.
To download your copy, click below. If you have any other questions after you've read through the guide, reach out to our expert team and we'll be more than happy to help.