September 20, 2019
We're so proud of the fact that all of the photos we use for promotion and on social media are our own. Our expedition leaders are often phenomenal photographers in their own right but we also are fortunate to have such talented guests.
But what's missed is the position our guests get into for these photos.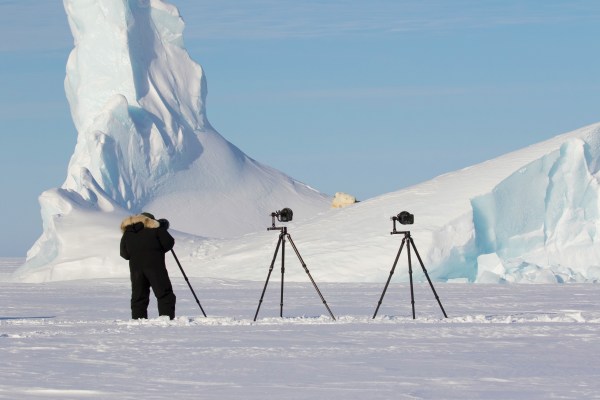 Some opportunities are on a boat rocking on top of waves, some have polar bear patiently resting giving you tons of time, and some of our locations are so convenient that you can sneak a fun selfie with the bear nearby.
Explore our gallery of people and polar bear photos!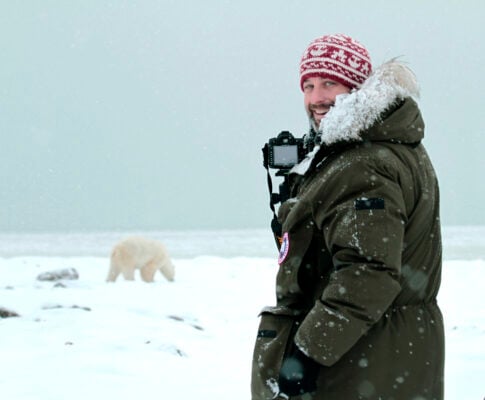 The spring offers a beautiful white canvass backdrop for any photos.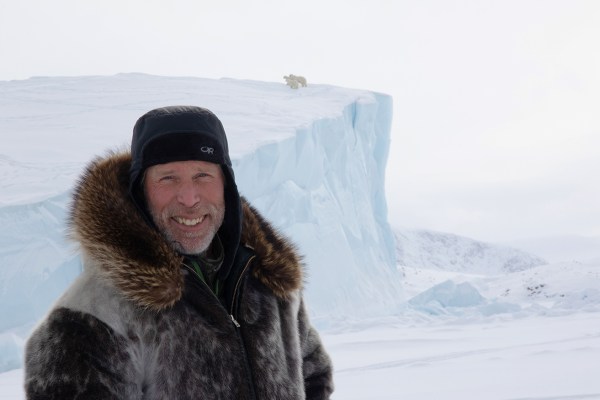 On our Spring Polar Bears & Icebergs of Baffin Island Safari, you will travel by snowmobile and qamutik (a traditional sled).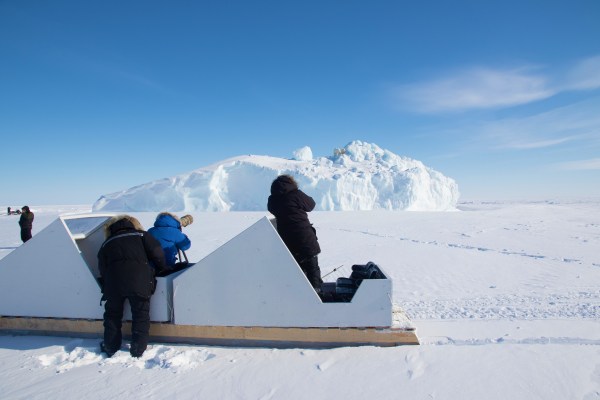 Our expert expedition leaders and knowledgeable Inuit guides are always looking for movement on the horizon or locations they expect to find a bear.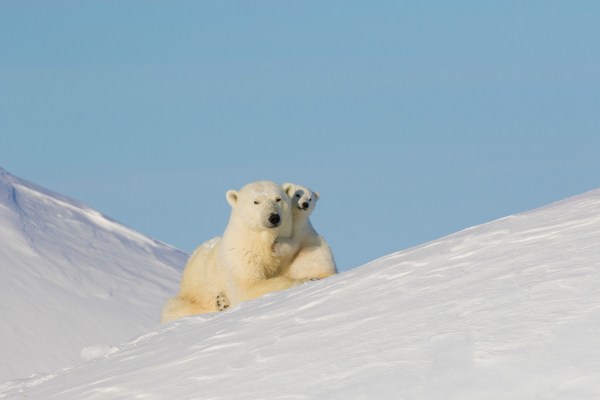 The group will stop at a safe distance, for you and the wildlife, and offer unbelievable opportunities to photograph these beautiful animals.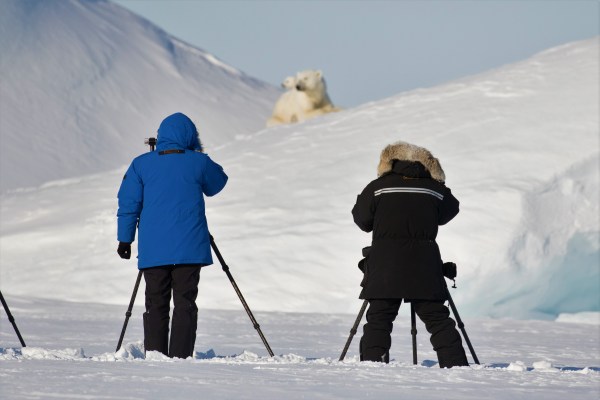 You can find polar bears resting near or on top of icebergs.
What's more iconic than a polar bear photo with a stunning icescape.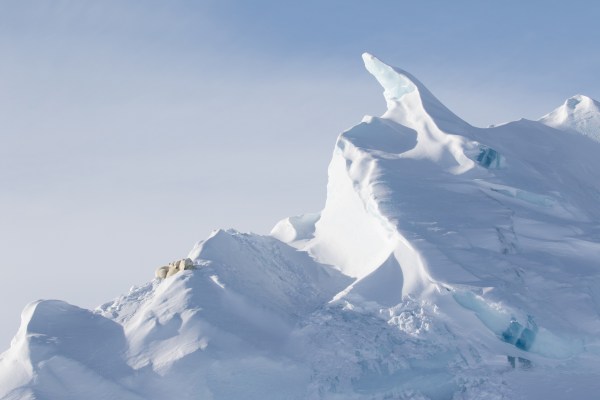 Polar bears often use snow mounds to take shelter from the wind but also, to cool off in the breeze.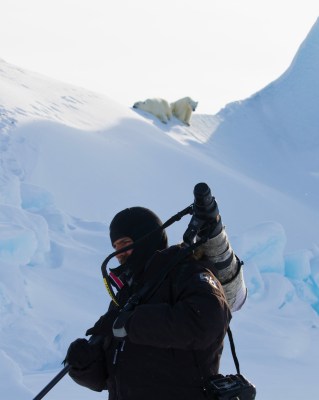 This is a perfect time to capture polar bears. They aren't moving around much, and you can get a clear photo of these interesting creatures.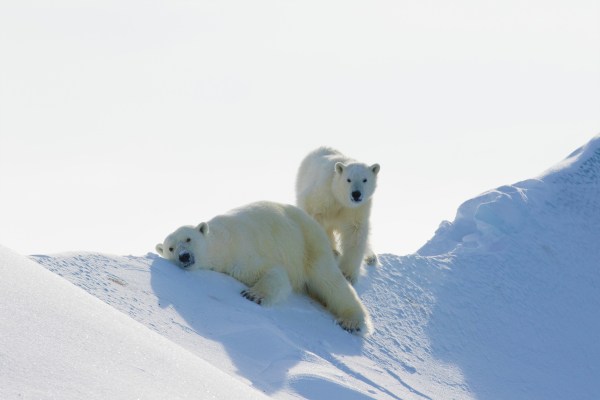 For more information about this exciting safari click here.
This trip takes you to the floe edge, which focuses on whale migration as they pass by.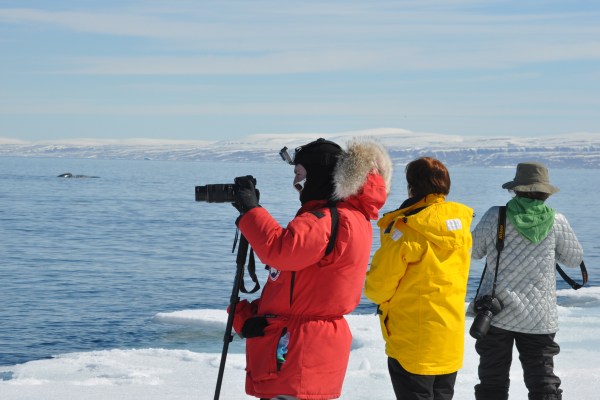 Where there are great opportunities to photograph wildlife.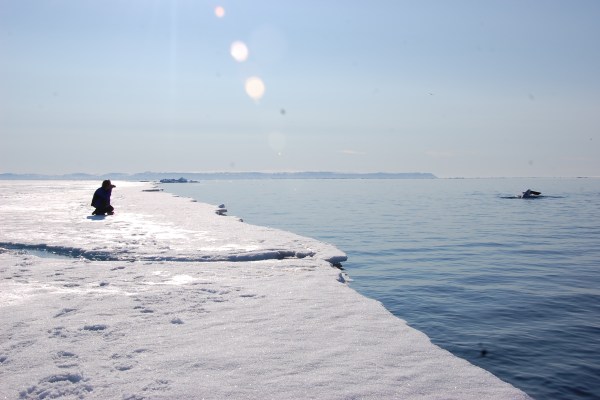 But the floe edge is an exciting location where polar bears can also be found near the water's edge.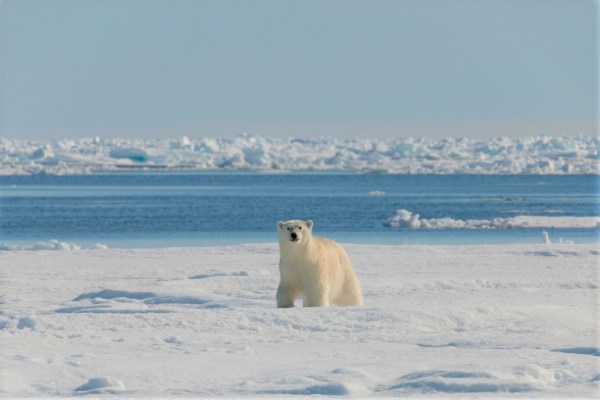 For more information about this exciting safari click here.
Our summer safaris are a remarkable time to take photos of polar bears with a rocky backdrop.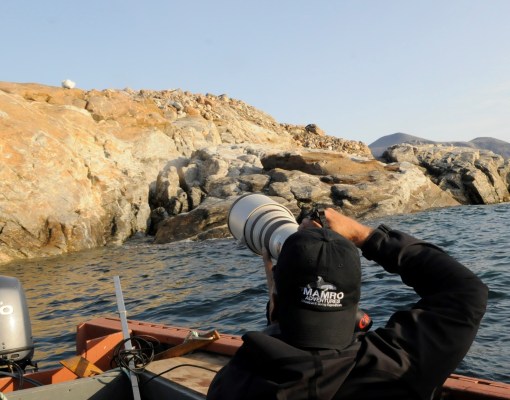 But you don't only need a giant zoom lens on your camera for great photos.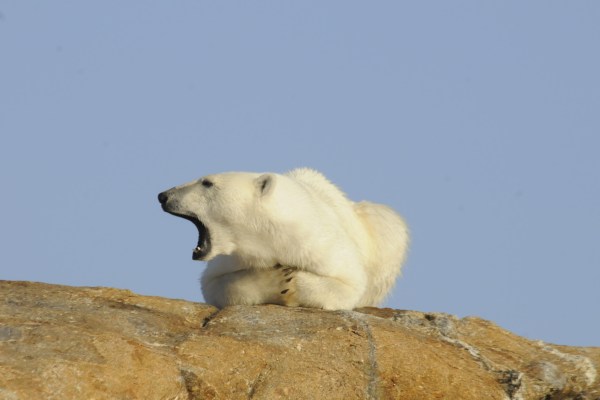 Even with an action camera, you can get great photos. But you are on a boat so it may rock with the waves.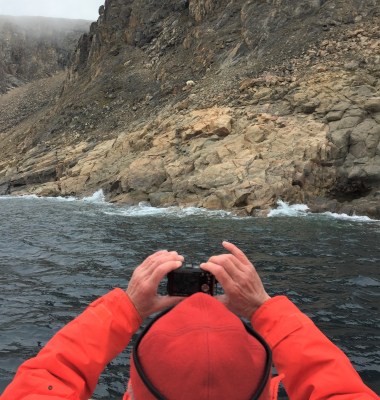 In the summer, polar bears tend to stick to coves where the shoreline is less steep and can be found swimming.
They are good climbers, so you'll want to take a photo quickly in case it walks off.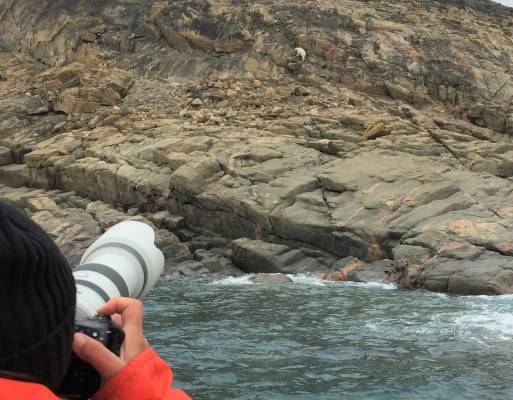 It can make an amazing selfie to have a polar bear in the background!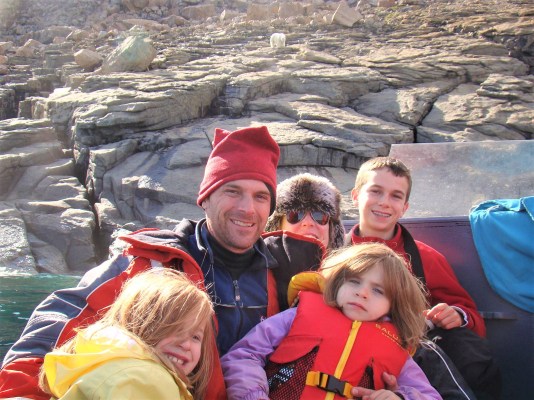 For more information about this exciting safari click here.
This trip truly offers exquisite opportunities for photographing polar bears.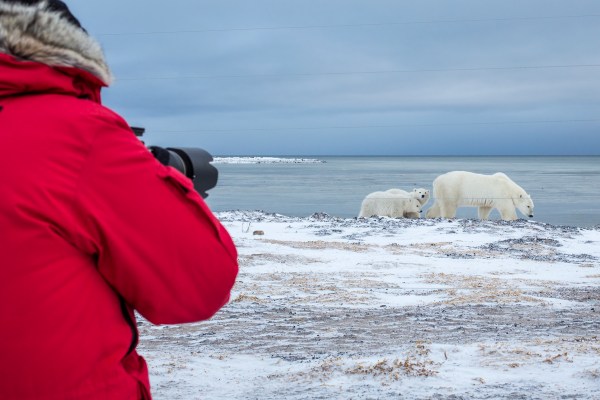 Our cabins are located along the western shoreline of Hudson Bay, meaning polar bears walk right past.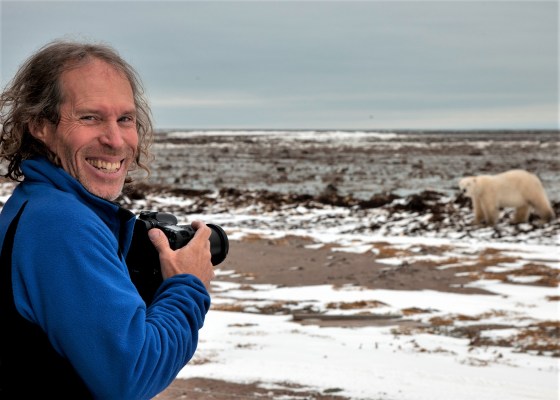 Our electric fence surrounds the camp and keeps the bear safely away from guests.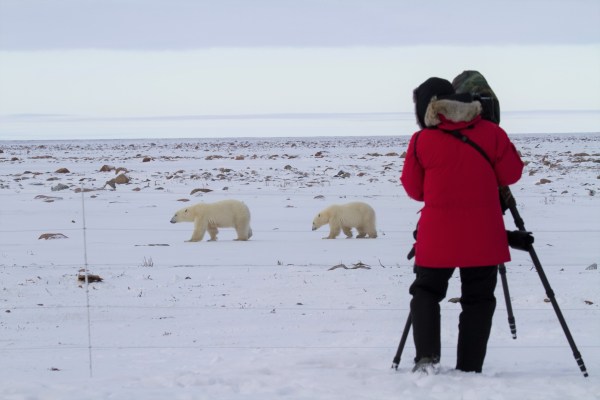 But the fence is not obtrusive, so it won't get in the way of your photos.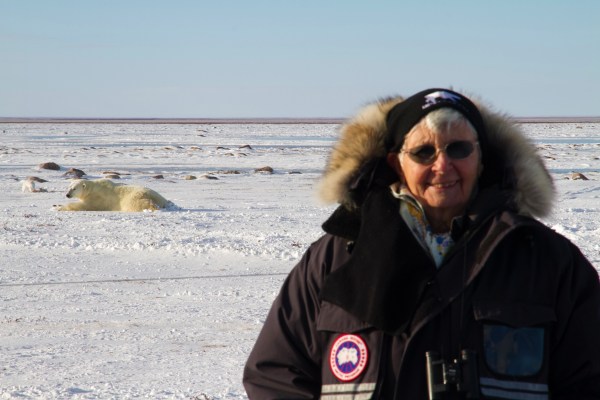 This is a great opportunity for professional photographers.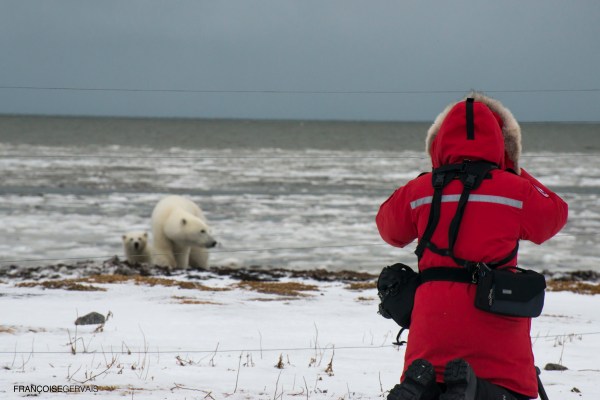 And for those who just love seeing polar bears.
It's a beautiful location for photos so get your tripod out because polar bears can be curious.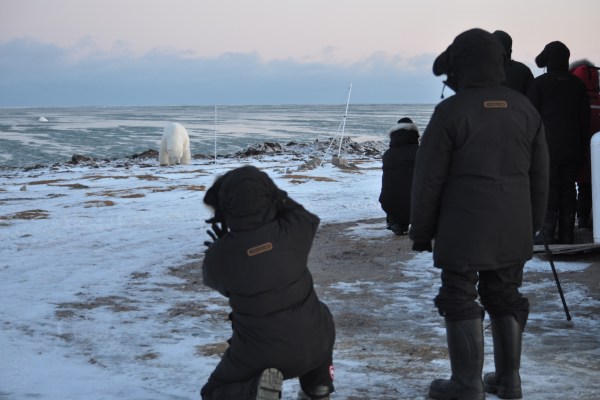 Join us on any of our trips for breathtaking backdrops to photograph a remarkable animal.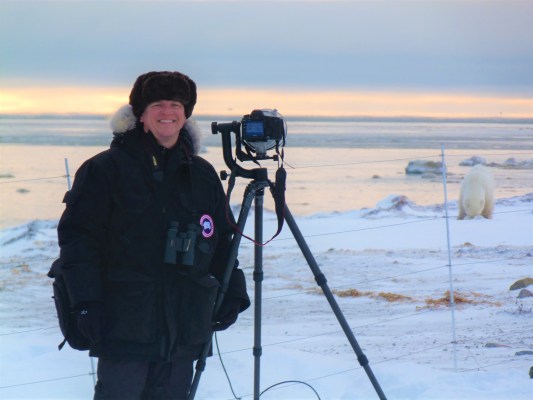 For more information about this exciting safari click here.
Experience The Arctic On A Safari
Get chances to view elusive Arctic wildlife and experience the majesty of the Arctic on safaris almost year-round. View all Arctic Safaris here.
Ready for adventure? Contact our Arctic Travel Advisors to book.
Are you still curious about the many wonders of the Arctic or looking for more interesting content then explore more blogs here!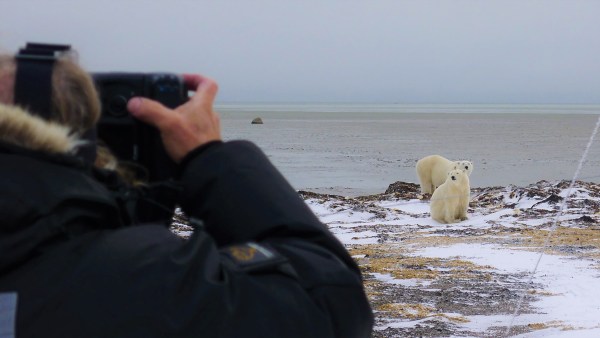 By: Mat Whitelaw