August 30, 2019
The primary goal of our summer safari is certainly to get fantastic polar bear viewing opportunities, yet there's so much more!
You may see polar bears along a rocky beach, sleeping on a hill, and perhaps even swimming. But our summer safari is a remarkable Arctic adventure. You get to explore a stunning and unique destination few have visited, a truly northern experience.
This is why our safari programs offer other incredible locations with a variety of wildlife to view and exciting activities. Explore what makes our summer wildlife tours a great way to experience Baffin Island.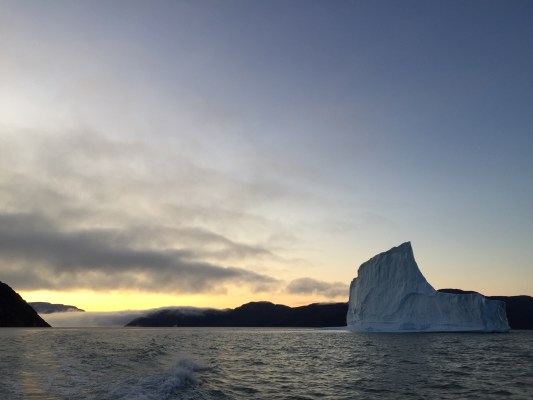 Breathtaking Locations
We want you to see polar bears on your trip so there is a focus on them, and our expedition leaders and Inuit guides have an incredible knowledge of their behaviour and the area. But what you may not expect are the other memorable stops along the way.
Each day of the trip is aimed at offering something new, though the schedule is flexible based on weather conditions and the likelihood of wildlife sightings. For example, one of the days will take you to Iceberg Alley.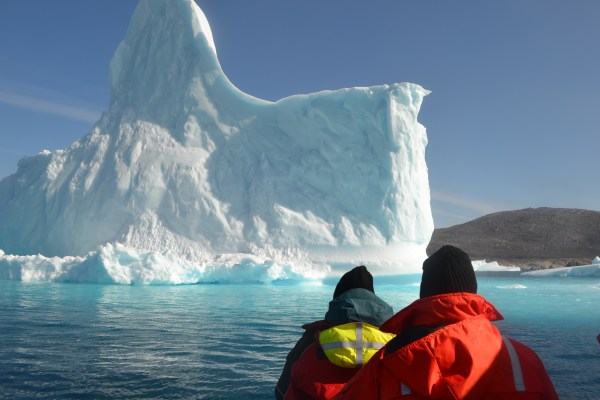 A peninsula pokes out from the surrounding hillside making a narrow channel that often traps a large number of icebergs, some from local fiords and some all the way from Greenland. The sizes will vary from small and wind-carved to enormous towers.
From a safe distance, you can boat through this corridor of wonder. There's something prehistoric about standing next to one of these giants so you'll want to get your camera out to showcase the splendor of Iceberg Alley. Perhaps a warm meal at lunch here offers great opportunities to photo these giants.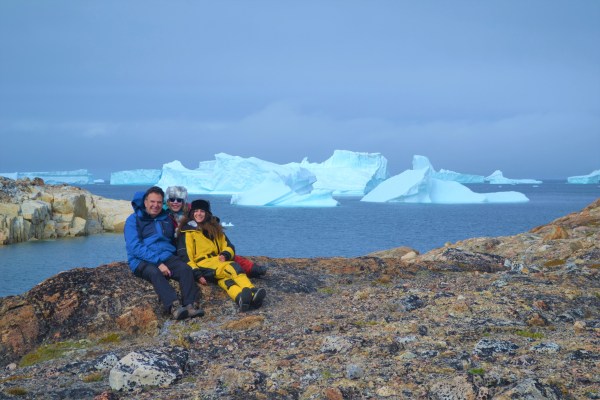 Another one of the days will be a trip to the Bird Cliffs. You may feel like you've entered Jurassic Park as you witness the thousands of birds soaring above and leaping from their perch on the nearly vertical cliffs.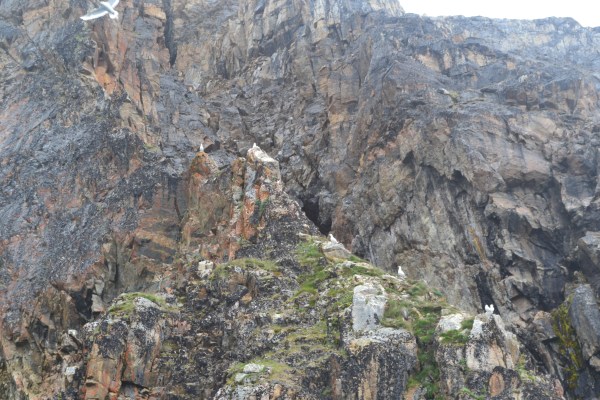 A photo won't do it justice, so you'll want to record a video. Watch as a variety of resident and migratory birds rest among their summer homes. Some have travelled from Antarctica like the Arctic Tern or stunning birds like the Murre with their jet black and white feathers.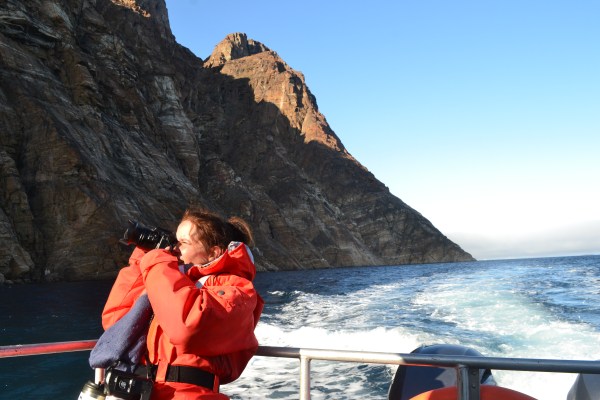 Maybe the most awe-inspiring Arctic location to visit is Coronation Fiord that leads up to the Coronation Glacier.

There are few images as iconic to the north like a glacier-carved fiord. The way the rocks have been shaped by this ancient force from a pre-historic time. Boating up the fiord can feel like you're travelling through the granite cliff faces of Yosemite but on a boat tour and none of the crowds.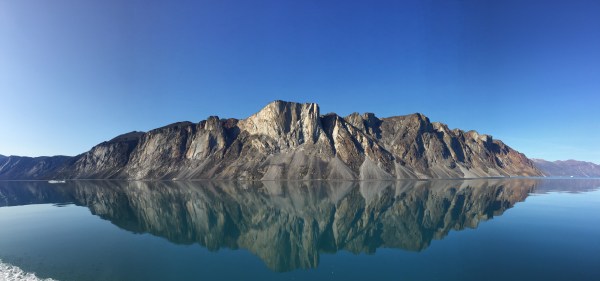 The walls of the fiord host glacier-fed waterfalls as the snow melts above. They vary from rivers pushing down to cascading waterfalls. One thing is for certain, it's stunning.
And then there's the glacier waiting at the end of the fiord. It may surprise you how much it can affect you seeing a glacier in person. Get the chance to see, from a safe distance, one of the earth's bucket list experiences.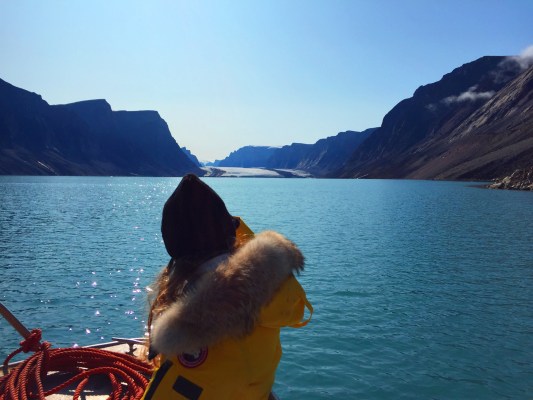 Our small group trips allow us to maintain a small footprint as we offer the chance to build a personal connection to this priceless resource and experience the issues we face. David Attenborough put it best when he said, "No one will protect what they don't care about, and no one will care about what they have never experienced."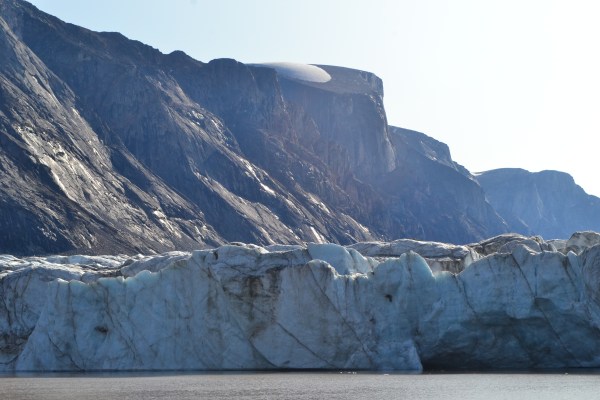 Fun Activities
One of the most traditional activities is kayaking. It's helped the Inuit hunt for centuries and allowed them to explore the High Arctic. Now you can get the chance to kayak on the Arctic Ocean.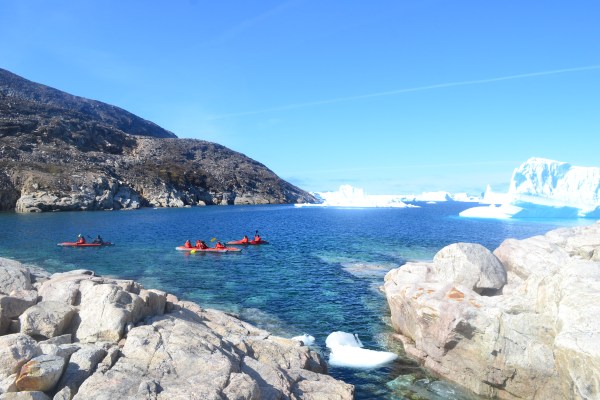 The location will depend on the weather and conditions but it's our goal to get you kayaking, if you feel comfortable trying it. Imagine kayaking along a fiord or perhaps near to Iceberg Alley.
Our trained staff offer a briefing and instructions so you don't need to be an expert, you may not have ever tried before. But we ensure this bucket list opportunity to kayak on the Arctic Ocean is safe and unforgettable.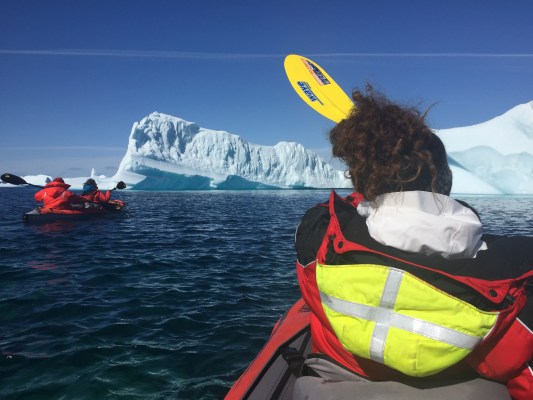 Each day you will be travelling by boat, which is a beautiful way to travel in the Arctic and provides fantastic photography opportunities. The views are unobstructed, and you can access the shorelines that the polar bears and whales are found. There are no roads outside of the community of Qikiqtarjuaq so this is the traditional Arctic transportation in the summer.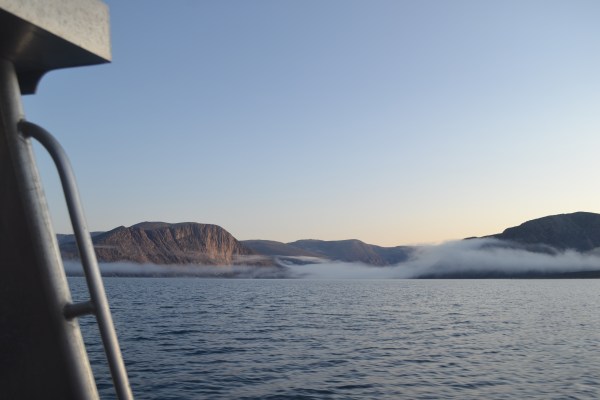 You're getting fresh air and it feels like a real maritime tour. This is a great time to talk with the other guests and also the Inuit guides. They're so friendly and maybe a little shy at times, but they have incredible stories and knowledge and a great chance to ask about the Arctic you're exploring.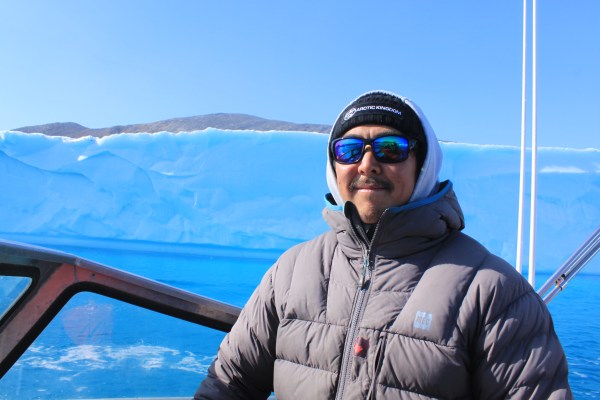 Wondering about hiking or foraging for local mushrooms? After a day on the boat you may want to stretch your legs and there should be chances to but it's important to remember certain realities to the north.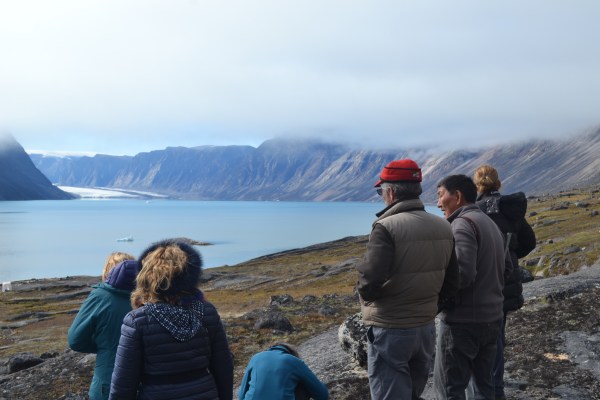 It is our guides goal to offer opportunities to explore local areas, perhaps at lunch or where the camp is located, but the islands and fiords offer limitations including in consideration of wildlife. The camp is located on a beautiful beach below a mountain, but the north is at times a rocky terrain and weather can bring in a fog as quickly as it can disappear. So when it is possible guests can hike near the camp in a landscape of mushrooms and sorrel.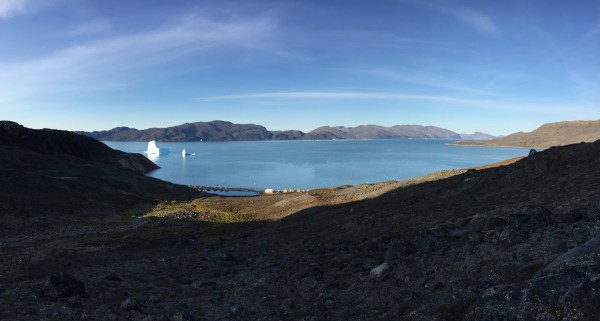 Our cooks have been known to use local foraging to highlight the gourmet meals. Arctic char caught nearby or mussels picked at low tide provide a fantastic northern experience.
Daily
Remember, your comfortable and spacious yurt is located on a sandy beach. At nights you can hear the lapping of waves from high tide and in the morning you may see an iceberg as soon as you open the door.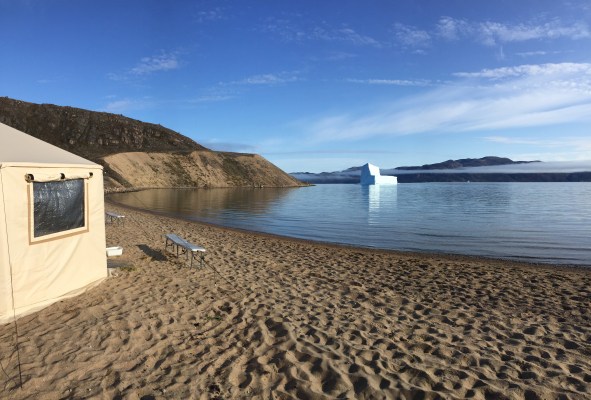 The gourmet food is always a highlight. Presentation is important for our chefs and hints of northern life remind you of your beautiful location. There will be coffee and fruit put out before breakfast and a snack when you arrive back from the day on the boat. Snacks will be provided during the day so you'll have the energy to explore the Arctic.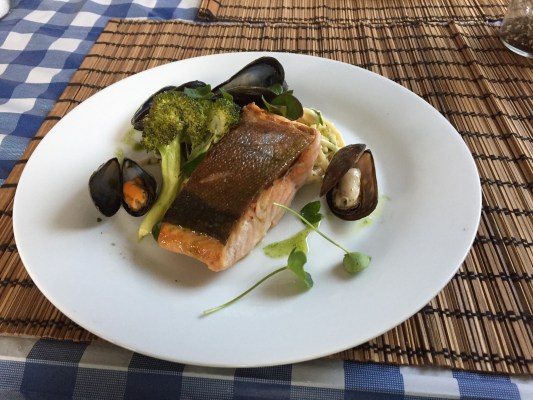 The chefs and the entire staff provide a friendly and knowledgeable team. The expedition leaders take care of you during the day so you can truly relax on this trip. The staff that manages the camp ensures everything is clean and comfortable.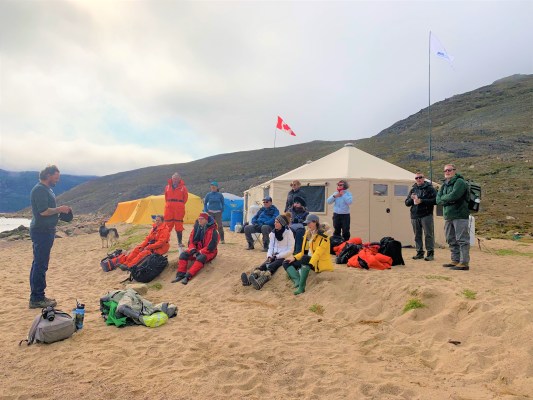 The Inuit guides bring their lifetime knowledge of the region to the trip. They know how to interact with the wildlife from years of tracking them.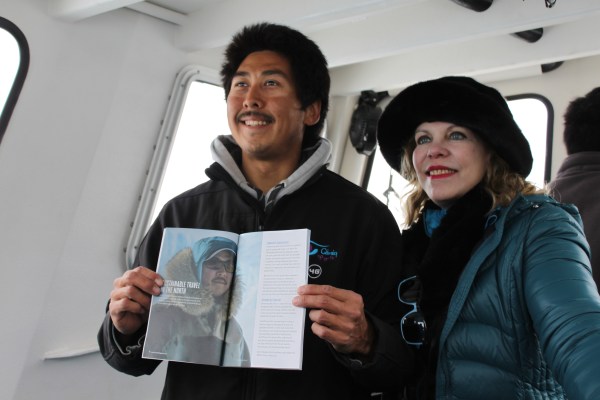 Each day is geared towards providing an Arctic adventure and chances to view wildlife. But remember, this isn't a wildlife refuge but a wild landscape with a stable polar bear population. This doesn't mean that you will see wildlife every day because they move freely and independently, however, our goal is to maximize your wildlife viewing opportunities.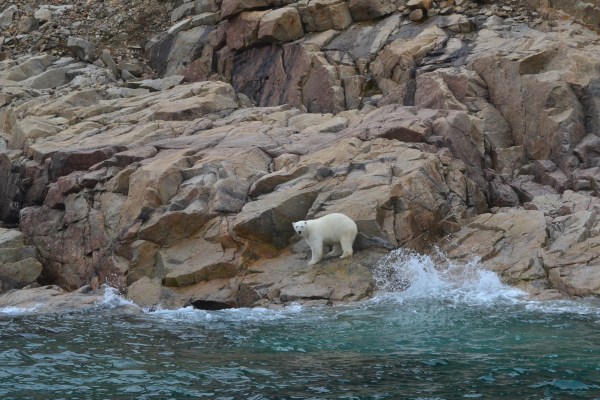 Our trips are a fantastic tour of the north. If you're interested in visiting an exciting location filled with fun activities and iconic photography opportunities this is the trip for you. It sometimes takes a little patience because we can never ensure how wildlife will act or be found, but we bring 20 years of experience on Baffin Island with Inuit guides who have spent their lives here.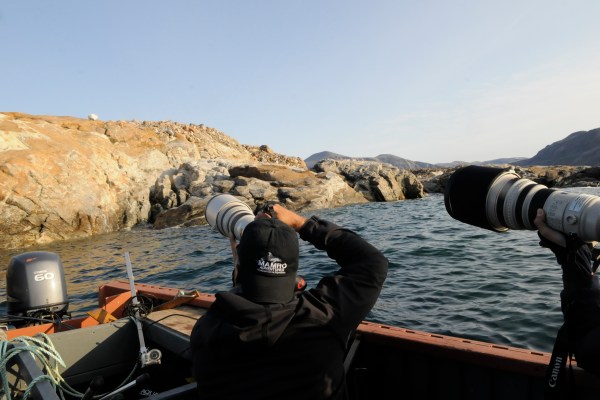 Experience The Arctic On A Safari
Get chances to view elusive Arctic wildlife and experience the majesty of the Arctic on safaris almost year-round. View all Arctic Safaris here.
Ready for adventure? Contact our Arctic Travel Advisors to book.
Are you still curious about the many wonders of the Arctic or looking for more interesting content then explore more blogs here!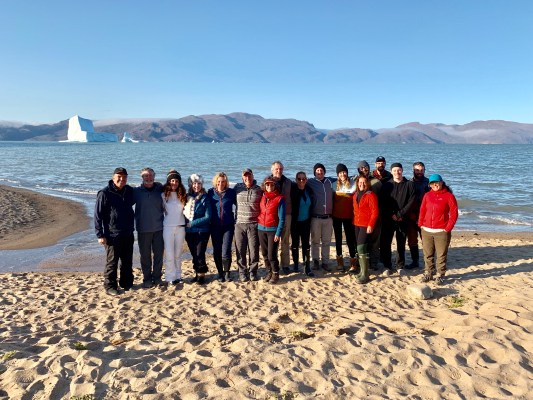 By: Mat Whitelaw