May 15, 2020
Have you wondered what are the different kinds of animals you can see on our wildlife tours? Do you follow us on social media? We'd love to hear what you enjoy seeing because we have some great photos to share!
Would you believe us if I said you can have photos as great as ours? Take a look through our Instagram or Facebook page and look at the most amazing photos that came from our guests and guides! We appreciate that our guests can have National Geographic level photos but you don't need to be a professional. For example, some of the photos we post are pictures that I took with my own camera.
The trick is to bring you to where the animals are and with trained Inuit guides and expert expedition leaders, you can have safe and comfortable viewing and photography opportunities of the Arctic's most stunning animals. All our photos are of wild animals that freely wander the Arctic landscape.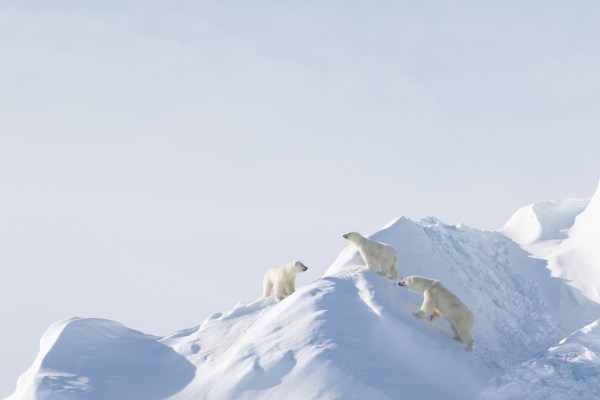 Often this means small footprint safaris near National Parks like Auyuittuq National Park and bringing comfort to our heated Arctic tented camps. These are completely free animals that roam the landscape as they wish, we just get you into fantastic locations that the animals wander past or that we perhaps boat past from a safe distance. Along the way, you may enjoy gourmet food and some of the world's most incredible wildernesses.
We are so lucky that our guides and expedition leaders have such a strong knowledge of animal behaviours and habits. This means that, without startling the animals, we can capture beautiful wildlife photos in their natural setting.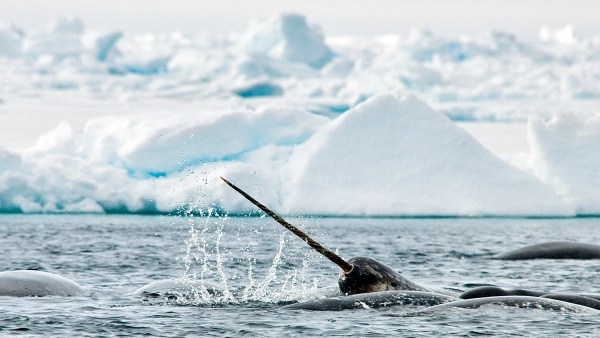 We like to remind everyone that the photos we post on social media and the images we use to market actually come from our guests and guides! It doesn't take a national geographic photographer or a Planet Earth film crew to get the shots we offer our guests; you just have to be at the right spot!
If you haven't followed us yet, now's a great time to add us on Facebook and Twitter at @ArcticKingdom and enjoy our photos on Instagram at @ArcticKingdomExpeditions. For great wildlife videos find us on Youtube now.
So, join us as we explore some of the wildlife you can see on our Arctic Safaris and please comment on what animals you love to see on our social media!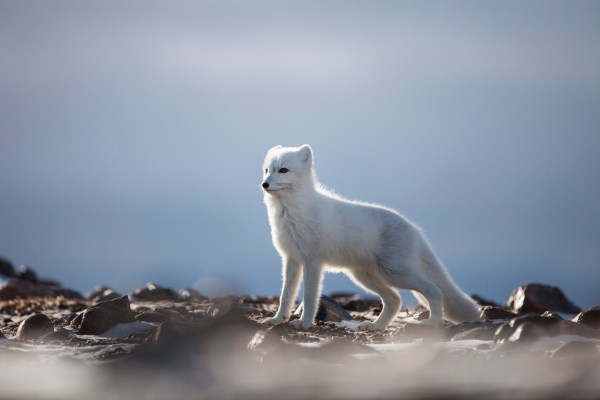 You may tell from the name of this trip that you'll probably photograph some adorable photos. This trip brings you to the world's most renowned polar bear denning habitat near Churchill, Manitoba.
Here you may find mother polar bears newly emerging from their birthing dens with tiny fluffy cubs.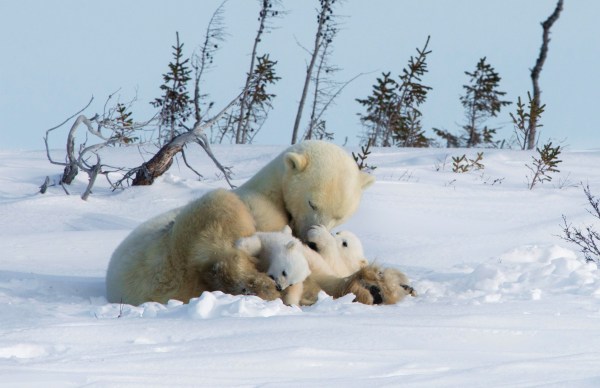 The mothers will stay near their den for a week or two before they start their march to the coast. This offer the most incredible and endearing moments to capture.
Staying at a safe distance and with trained guides, the polar bears aren't disturbed as they explore this snowy wonderland or play on top of their mothers among the thinning trees of the north.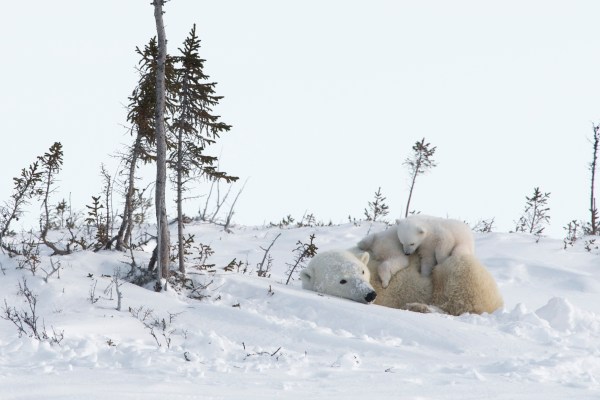 Although this trip mostly focuses on the polar bears, this is the tundra and Arctic foxes have been known to wander past.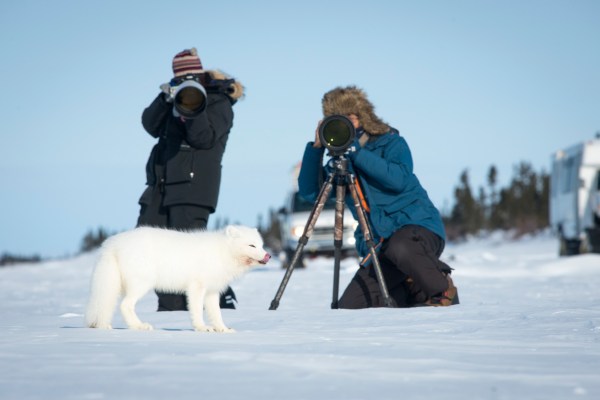 You may also catch the Northern Lights dancing above. This trip takes you to Wat'chee Lodge for comfortable nights at a time of year where the aurora is more easily seen.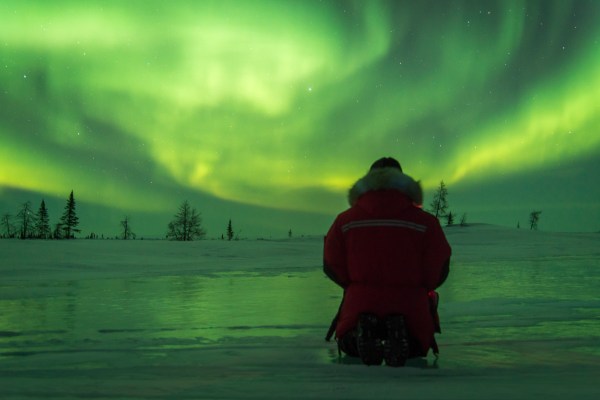 But how about you? What kind of photos do you enjoy from this trip? Can you see yourself getting photographs like this?
This wildlife tour takes you to the eastern coastline of Baffin Island near the community of Qikiqtarjuaq. Using our many years of knowledge and experience we will take you from our off-the-grid comfortable and heated camp to explore by sled the open lands that polar bears are found. This is not a zoo and these animals are not restricted in a wildlife reserve.
Using a combination of trained Inuit guides and mobile sleds, we spend the days travelling to places that the bears are most commonly found and from a safe distance provide incredible photography opportunities.
Now this trip you're likely to only see polar bears but the question is, do you enjoy photos of solo polar bears or polar bear families?
Polar bears are solitary animals so you often find grown polar bears by themselves. By anticipating their movements we can capture such natural moments. You can truly profile a polar bear against a vast landscape.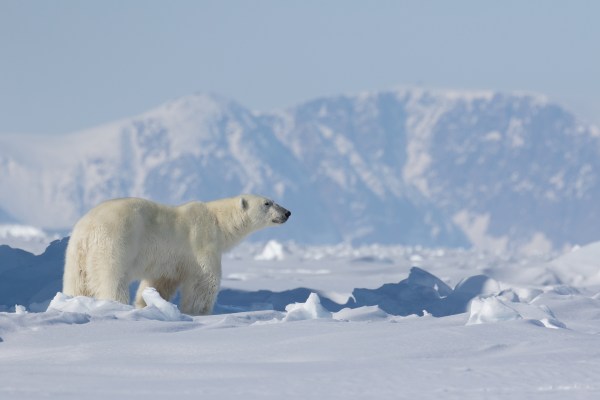 Often framing the polar bear against something like an iceberg is the key to a remarkable photo. The size and scale can tell a story about the strength and resilience of this animal.
But who doesn't love a family photo? This trip takes you to Baffin Island in the spring when mothers are exploring with their newborn cubs.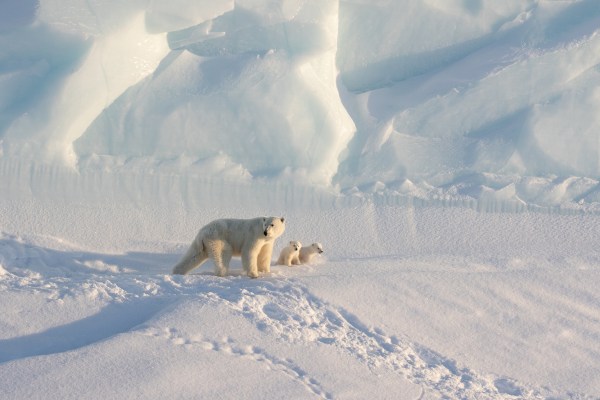 The mothers are caring and delicate while the cubs are often boisterous and playful. We could fill our Instagram with baby cub photos and never get bored of them!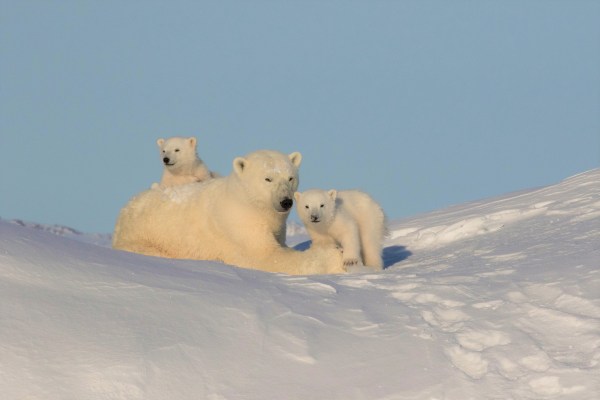 Like all babies, they will grow up, but they sure stay pretty cute! Polar bear cubs will stay with their mother for about two years. That means you can find them a little bigger after a year.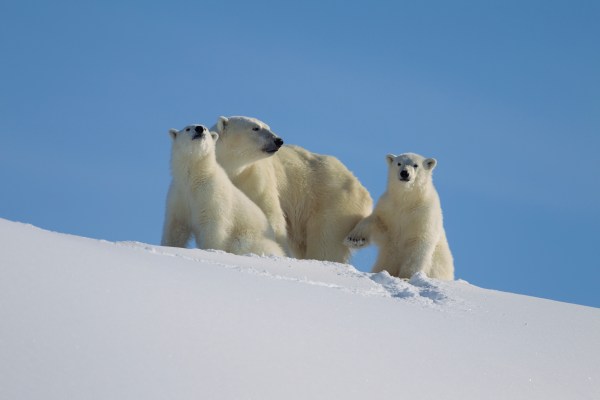 And even at two years old they can look precious next to their mothers.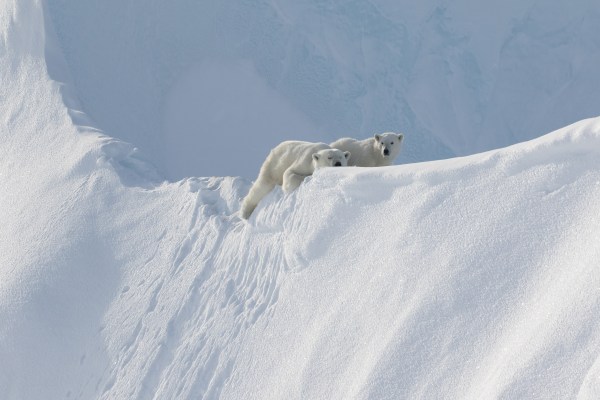 Truly special moments are when you catch animals with a little personality. Since this trip is above the Arctic Circle you can capture polar bears among icebergs and stunning icescapes. It's a great time to photograph the northern lights right outside of your tent too!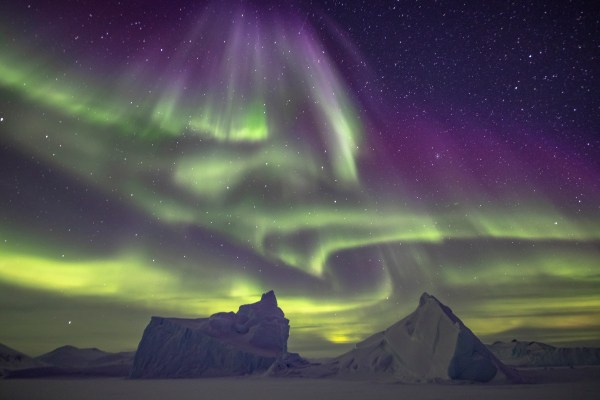 What is your favourite kind of photos on this trip? Would you like to see more Spring Polar Bear & Iceberg Safari photos on our pages?
Now, this is an exciting trip! You may see narwhal, polar bears, hundreds of brightly coloured birds, maybe even beluga whales.
Come to the northeastern edge corner of Baffin Island where a floe edge forms against the open Arctic Ocean. Here you can find elusive narwhal migrating right past you as you film from the frozen platform.
The floe edge, where anchored ice meets the open ocean, is a truly exciting marine wildlife hub. At the water's edge, you can see whales socializing and bobbing among migratory birds.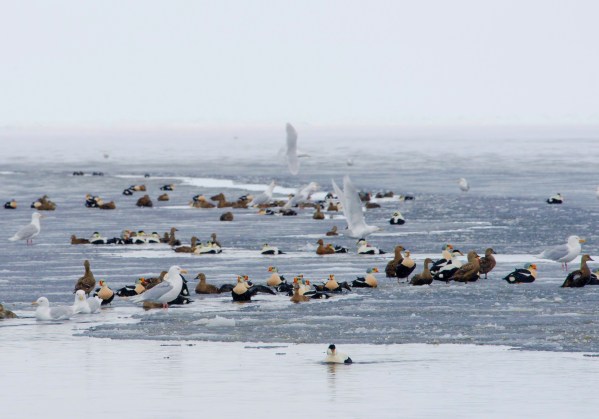 In the distance, you may spot a polar bear exploring the frozen ice, maybe hoping for a meal. The bears know not to approach, and we know not to disturb it, but in that natural moment, you can get some great photos.
One of our favourite photos is of this polar bear who looks curious as he pops his head up to check us out as he wanders past.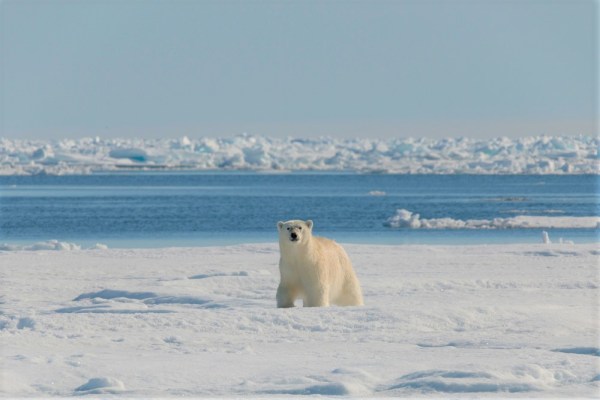 Why do we get such great photos of narwhal on this trip?
By standing and waiting on the frozen platform we aren't producing engine noise or disrupting the water. Our unassuming presence lets them travel peacefully and sometimes so comfortable that they play next to photographers.
Throughout the late spring, about 75% of the world's narwhal will travel into the Canadian Arctic so you are in a prime location. The days are beginning to grow longer so you'll have more opportunities for wildlife viewing.
Narwhals are so elusive that any photo of a narwhal is bucket list-worthy, but being this close to them provides unparalleled photography moments.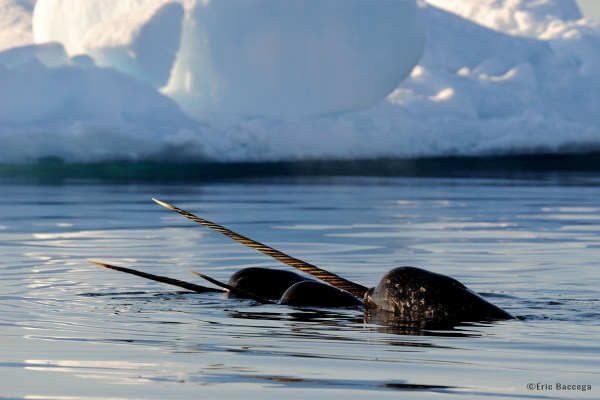 Do you enjoy photos of stunning birds like Snow Geese, murres, king eiders, or Arctic Terns?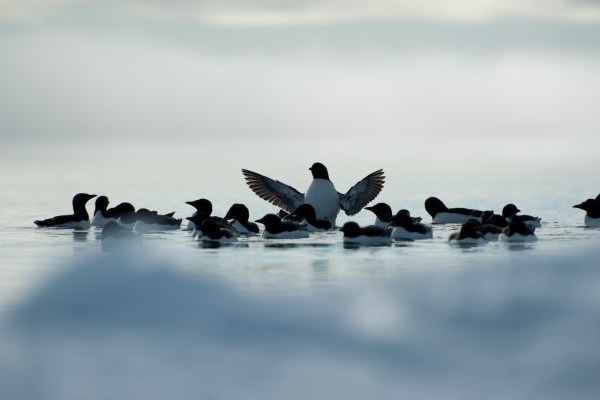 Right next to the camp is Bylot Island, where an enormous migratory bird sanctuary becomes the summer home to vibrantly feathered birds that line the cliffs or are found floating nearby.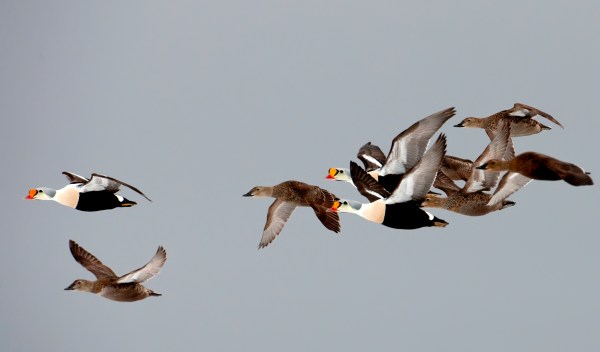 Which are your favourite animals to see at the floe edge? Would you like photos like this?
This is a picturesque summer safari that truly provides Instagram-able photos.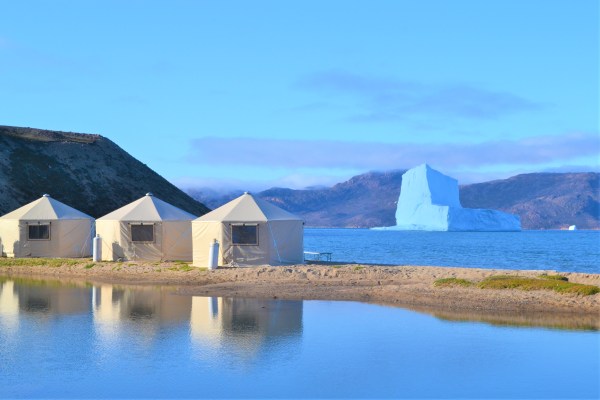 The summer is a quiet and relaxing time for polar bears. You'll often find them resting along rocky beaches and wandering up rolling hills.
They are marine mammals so you certainly may find polar bears swimming. They've very comfortable in the water and often prefer to travel from one cove to another by sea.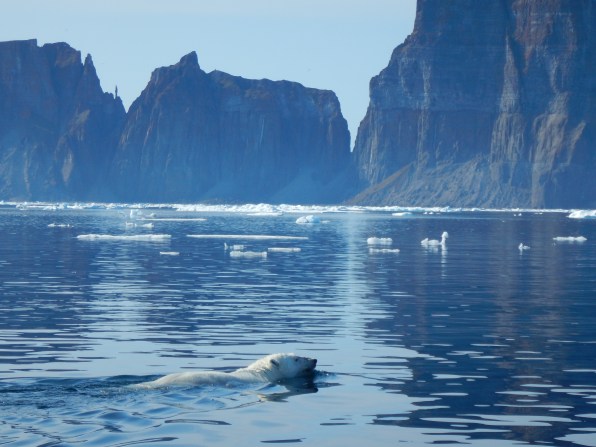 This is a great time to see bowhead whales too!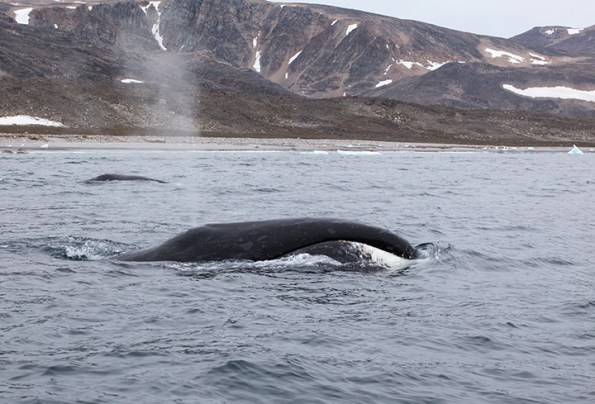 You can find them in bay and inlets. Keep an eye out for that spout of air that marks an emerging whale. It's sometimes hard finding a whale but our guides know great hot spots for them and bowhead are one of the larger whales so easier to spot.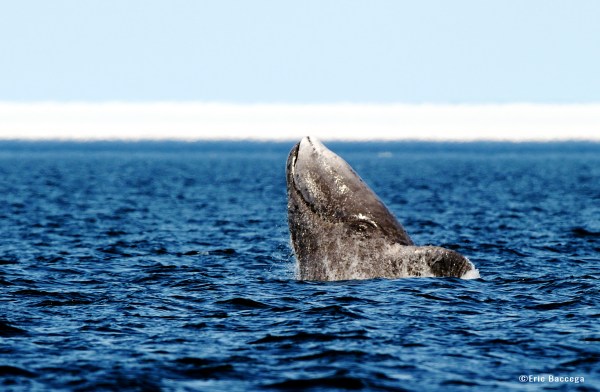 Do you enjoy photos of icebergs? This trip puts you in one of the major pathways of icebergs calving off from Greenland.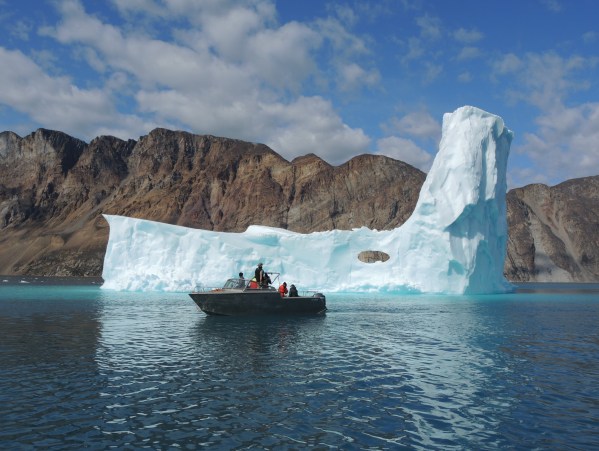 Find towering giants or beautifully shaped icebergs floating past. It's a rejuvenating feeling to circle a fresh iceberg like a dance.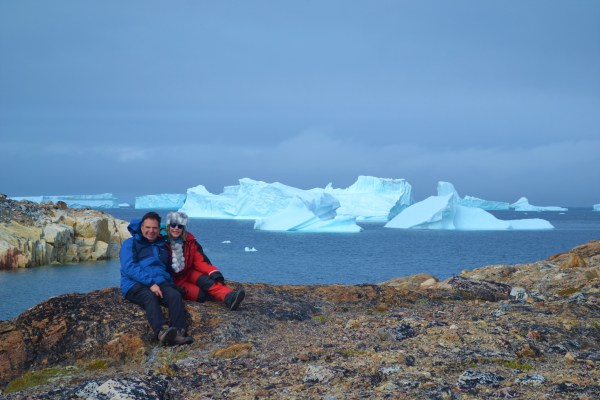 Maybe it's simply a deep granite fiord leading to an ancient glacier peeking into the water and calving before your eyes. How does that sound?
What are your favourite kinds of summer photos and do you enjoy summer polar bears more than snowy polar bears?
If you want breathtaking photos of polar bears up close, this trip puts you safely along their migratory path.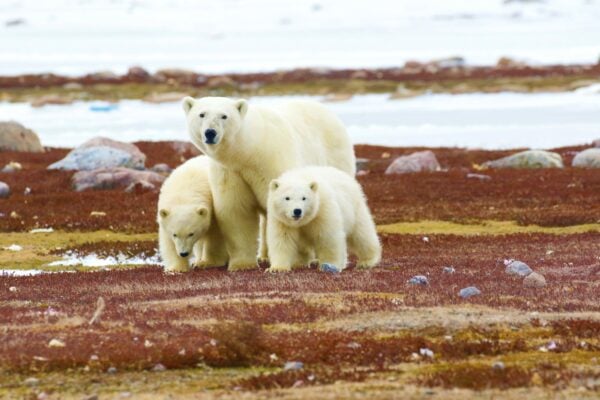 Each autumn the polar bears of Hudson Bay will start to travel north looking for frozen sea ice to begin their winter roaming.
Take a private chartered plane from Arviat, Nunavut and fly above that polar bear route. Land right next to our cabins where you'll be comfortable and enjoy gourmet meals.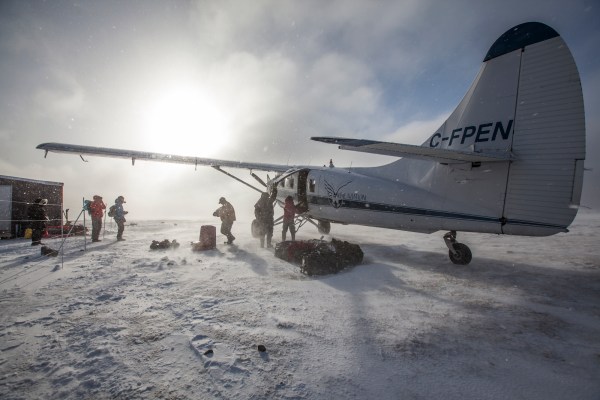 This beachside cabin puts you right in the path of the polar bears making their way north. They will approach on their own and sometimes stop to rest near the camp. Think of the photos!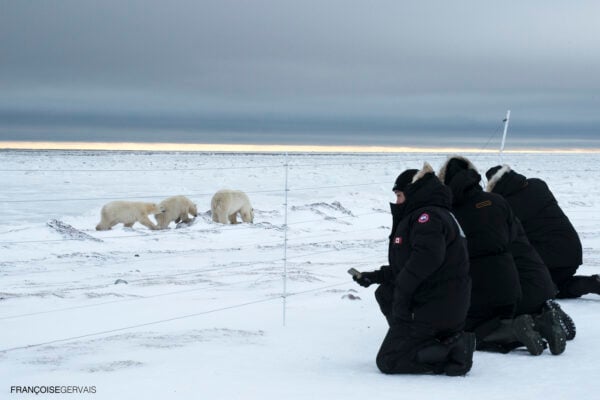 At night you have great chances of capturing the northern lights dance above.
This is a great time of year for truly spectacular shows from the aurora. Step right outside and take in this galactic phenomenon.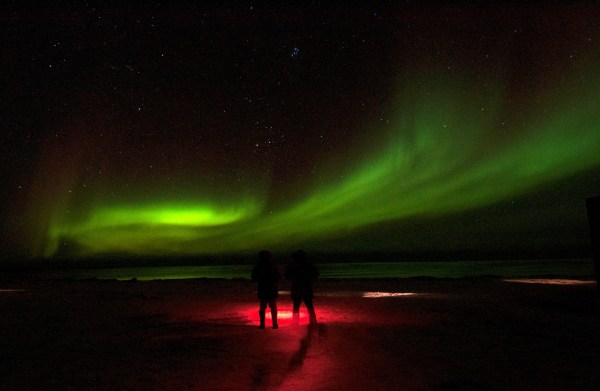 But during the day, sit back and get your camera ready. Polar bears will appear on the horizon and meander past the camp sometimes with cubs in tow.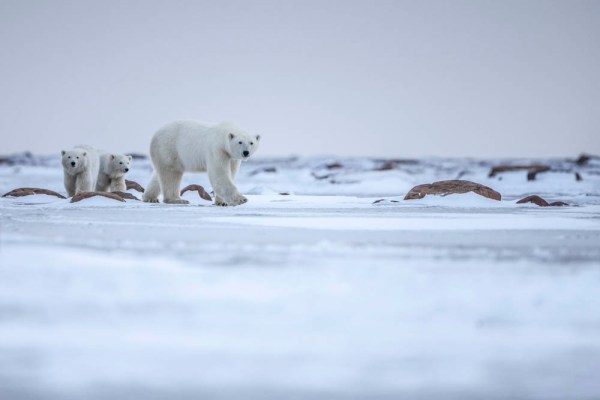 This is a fantastic chance to capture Arctic fox. The autumn is an ideal time to get photos of their sheer white coats.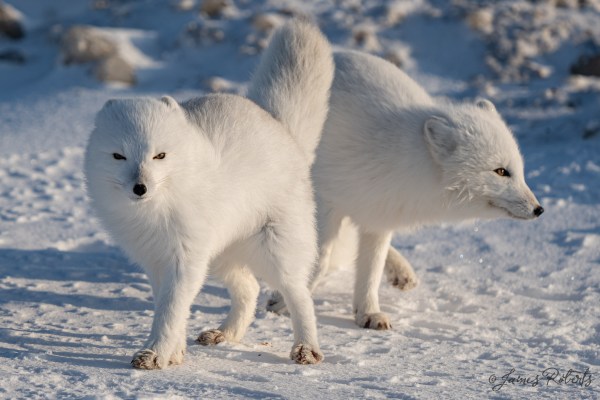 The tundra is a common place to find these stunning animals and they are sometimes known to walk right into camp.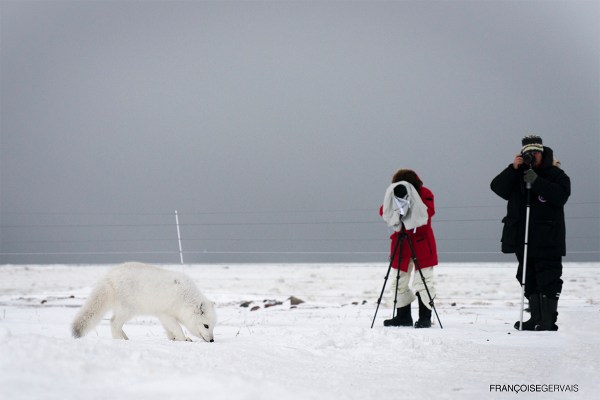 The tundra is a great place to find snowy owls. Get photos of their impressive wing space and capture their grace as they seem to float.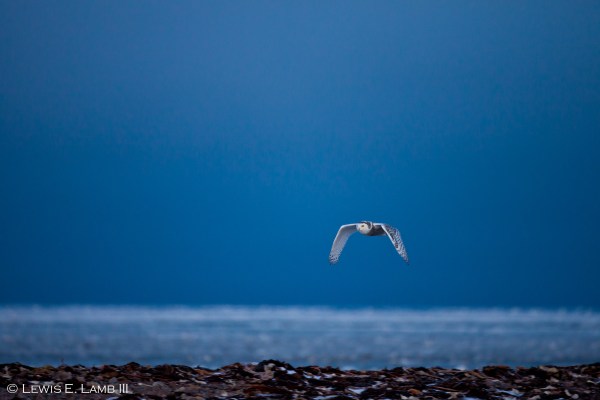 Do you want to see more Arctic fox or snowy owls on our social media pages? Do you prefer pictures of polar bears during the spring or the autumn?
Would you like to see more whales or more Arctic birds? Please let us know! We care about what you enjoy. It helps us improve our trips and it lets us improve our media. What are you enjoying and what Arctic animals would you like to see in the wild?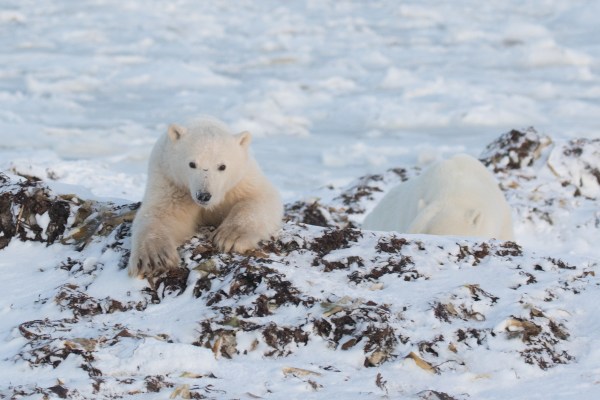 Experience The Arctic On A Safari
Get chances to view elusive Arctic wildlife and experience the majesty of the Arctic on safaris year around. View all Arctic Safaris here.
Ready for adventure? Contact our Arctic Travel Advisors to book.
Are you still curious about the many wonders of the Arctic or looking for more interesting content then explore more blogs here!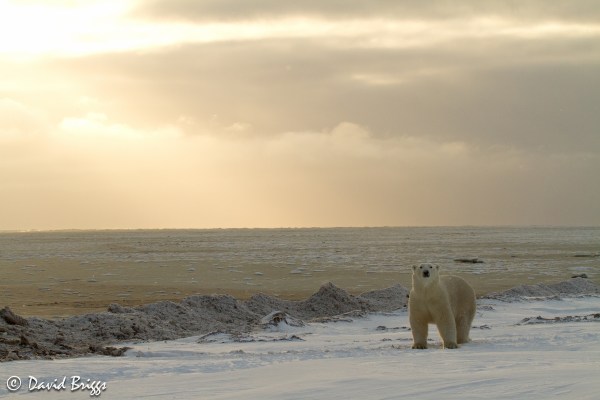 By: Mat Whitelaw