March 16, 2022
A bucket list activity is something that you've always wanted to do and will never forget. At Arctic Kingdom, that is what we strive for so that you're trip to the Arctic will leave you feeling like you witnessed something magical.
What makes this trip so incredibly special? A hint is in the name of the trip. It is just the fact that you can see the near-mythical narwhal, an animal that google is often asked whether they are real. It's the fact that you can see this famously allusive whale on the same day you see a polar bear!
That's right, this adventure takes you into the breathtaking landscape of Baffin Island where you may travel past a polar bear on your way to the floe edge to watch narwhal swim.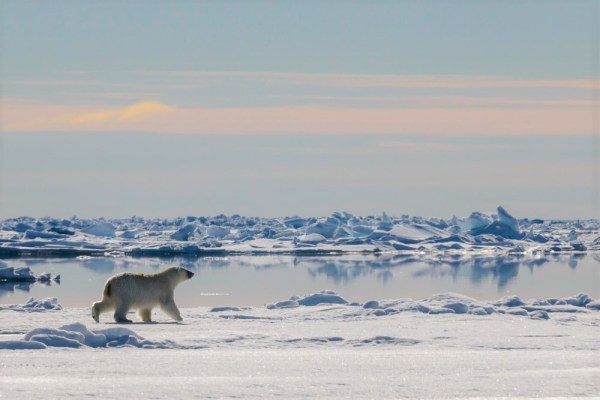 You will travel on traditional Inuit sleds to the floe edge, which is the place where the edge of the land-locked ice meets the open water. As you can imagine, this is a remarkably dynamic place where marine mammals tend to congregate.
This is the place where you can sit and watch a pod of narwhal arrive to bob and swim past with their tusks bursting out of the water. It is truly a feeling you'll never forget.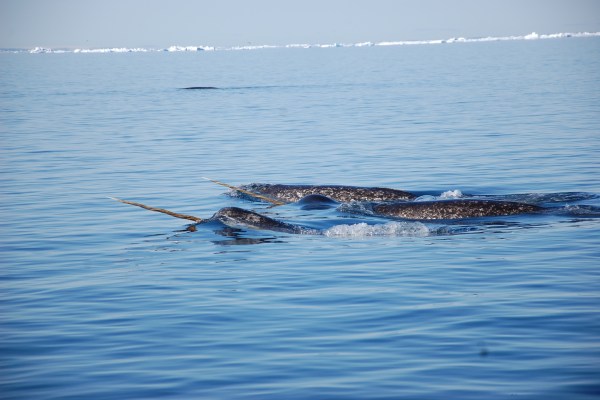 This is another chance to see polar bear and let's not understate how exciting that is to experience. Seeing an animal like a polar bear in their natural habitat is exhilarating. Our expert guides provide safe and stress-free encounter where you can see little character traits in each bear.
Locking eyes with a polar bear and having this moment where you both see each other can build a bond or a connection to the north that will stay with you forever.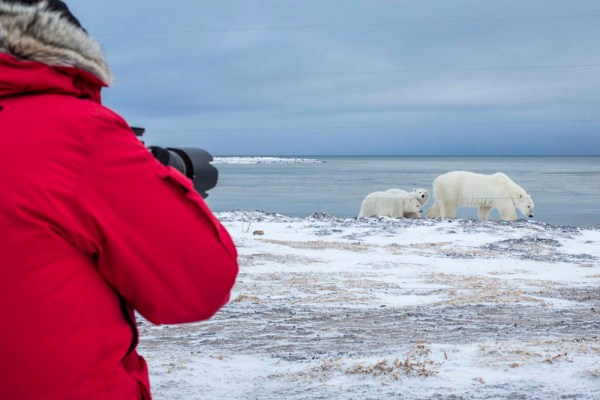 Our Spring Polar Bear Safari offers the chance to even see polar bear cubs freshly exploring the new wide world. While our Polar Bear Migration Fly-In Safari provides some of the closest encounters with solo bears and maturing cubs with their mothers.
As if seeing adorable polar bear cubs curiously marching past you wasn't enough, we provide a second bucket list activity that people travel across the world to experience. The northern lights!
This galactic light show is world famous as being the top bucket list activity and we can provide this magical experience on clear nights after a day of viewing and photographing polar bears.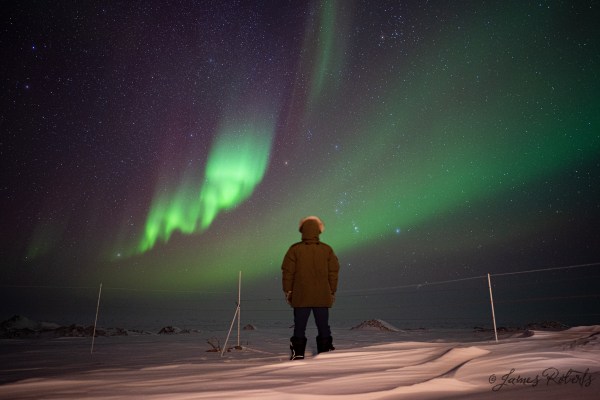 The chance to see polar bears might be obvious now, so we wont count them. So, on these trips to the Arctic, the two big thrills are seeing bowhead whales and visiting an ancient glacier!
Come to Baffin Island during the summer where you will explore the beaches and bays that polar bears come to spend the warmer months. It becomes easier to spot their white coats against the dark rocky beaches and you might even catch them swimming.
But get excited to see one of the most extraordinary whales of the Arctic, the bowhead whale. This is the longest-living whale, reaching over 200 years old. And even though it is huge, weighing up to 100 tonnes and 60 feet long, it can still breach entirely out of the water.
Seeing one of these friendly giants leap out of the water will take your breath away.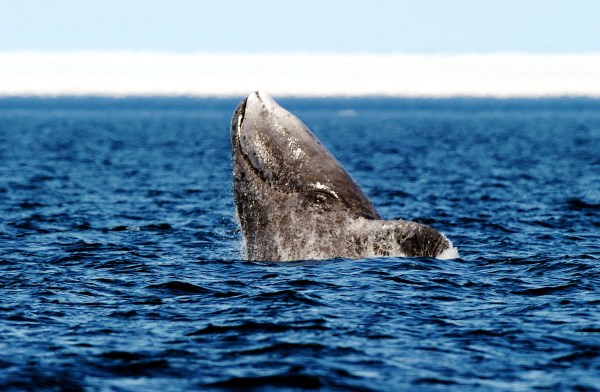 The second bucket list activity is another one that will leave you in awe. One of the days on this trip you will travel down a granite cliff fiord, with waterfalls crashing over the dark rock, and come to one of the few glaciers in the area that reach the water and create icebergs.
Arriving at Coronation Glacier will leave you wide-eyed as you see this wall of ancient ice grows as you get closer. You might hear or see the crash of soon-to-be icebergs breaking off.
This glacier is fed by the Penny Ice Cap, which lies way above on top of mountain peaks. This ice cap feeds other hidden glaciers that slowly melt in the summer so the granite cliffs that line this fiord have stunning waterfalls crashing over their rock. It a hypnotizing boat ride as you ride past these towering cliffs, waterfalls and sculpted icebergs.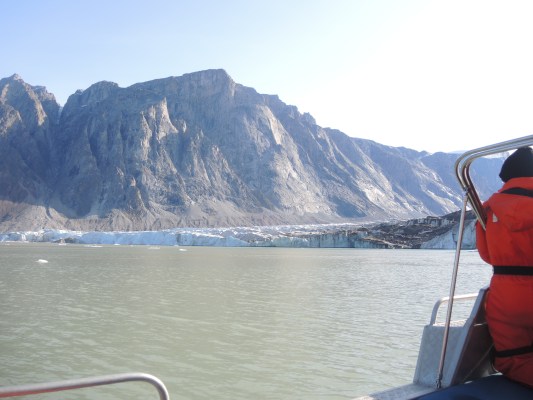 Experience The Arctic On A Safari
Get chances to view elusive Arctic wildlife and experience the majesty of the Arctic on safaris almost year-round. View all Arctic Safaris here.
Ready for adventure? Contact our Arctic Travel Advisors to book.
We now have a Gear Shop where you can browse some of the best outdoor clothing and equipment to buy or gift to friends and family.
Are you still curious about the many wonders of the Arctic or looking for more interesting content then explore more blogs here!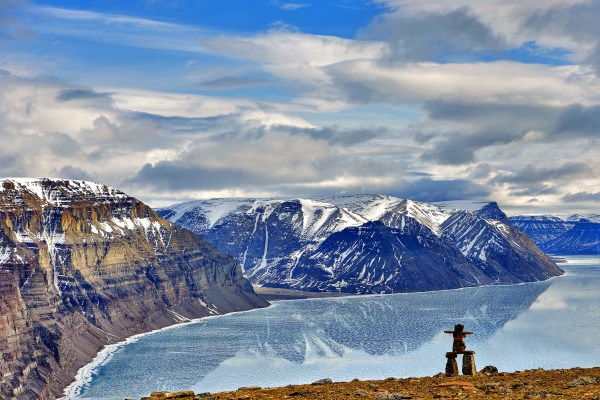 By: Mathew Whitelaw