May 11, 2018
Running in March, our Polar Bear Mother & Newborn Cubs safari is an incredible experience for travellers looking for sightings of polar bears and newborn cubs emerging from their dens. Our Expedition Leader Françoise Gervais called this year's trip "an incredible success". With amazing wildlife sightings and Northern Lights, it's no wonder our guests left with smiles, beautiful photographs, and memories to last a lifetime.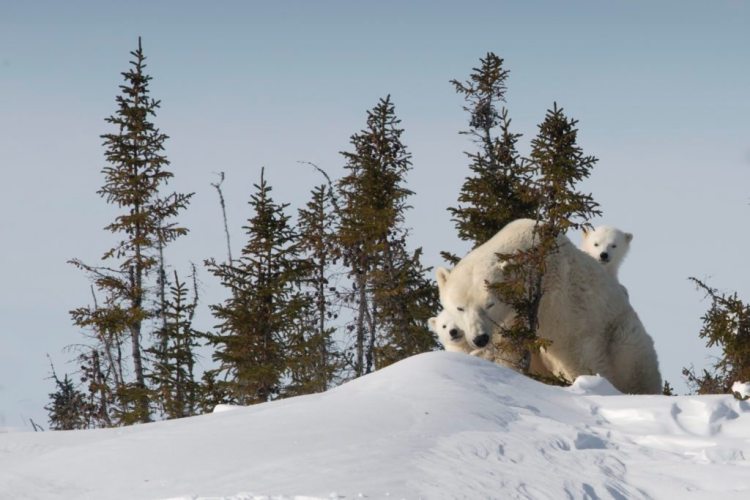 Amazing wildlife photography opportunities
Known for her award-winning photography, and with years of experience leading Arctic expeditions, Françoise knows a great Arctic photography opportunity when she sees one. This trip resulted in some great captures!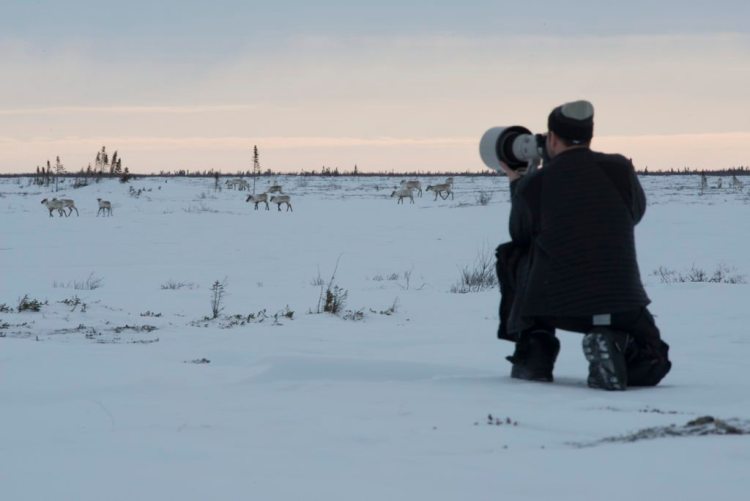 Travellers we're delighted by the wildlife encounters on this trip. One memorable highlight of this year included spotting caribou by the hundreds. With sightings every day of the trip, these caribou encounters were a rare treat – we have never experienced caribou of this volume on this trip before!
The group also had some great Arctic fox encounters. Check out this video of an Arctic fox in its element eating caribou killed by wolves on the tundra, captured by Françoise:
Another animal that made an appearance on this trip? Wolves.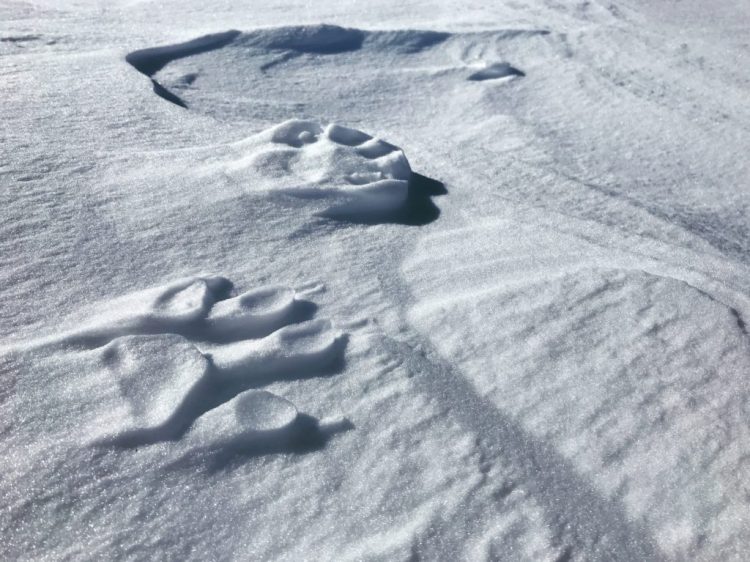 Spotting newborn polar bear cubs
Of course, the main attraction for Polar Bear Mother & Newborn Cubs safari is encounters of polar bears and newborn cubs.
This lodge-based expedition provides unprecedented access into polar bear denning habitats of Wapusk National Park. It allows our guests the rare opportunity to see newborn polar bears take their first steps in the snow as they emerge from their dens.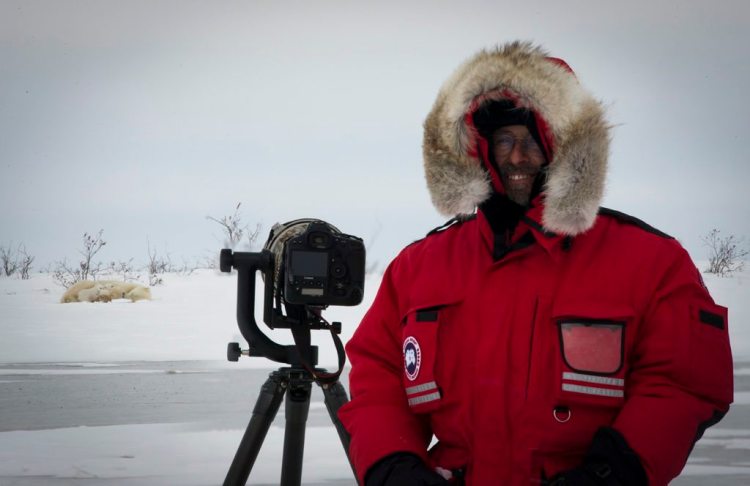 "It's one thing to see a polar bear mother with cubs, and another to take a good photo", Françoise notes. The quality of an encounter is more important than the number of encounters. "It's even another thing to spend time with the animals, observing their behaviour, the intimacy between the caring mother and cubs, or cubs playing in the snow. Then the challenge becomes capturing the moment on camera", she furthers.
On this trip, Françoise focuses on helping guests to take amazing polar bear photography. She gets them ready and geared up, and provides expert tips so they don't miss their chance for the perfect shot.
During the eight days at the lodge, Arctic Kingdom guests got two incredible encounters. Françoise captured them on video:
How adorable are these newborn polar bear twins as they cuddle with their mother?
Witnessing the magical Northern Lights
March is a great time of year to see the Northern Lights, as well. Guests witnessed incredible aurora borealis shows almost every night. An expert at Northern Lights photography, Françoise captured these beautiful shots: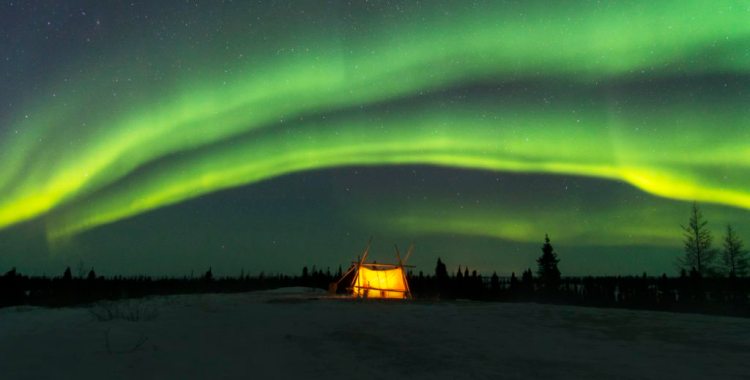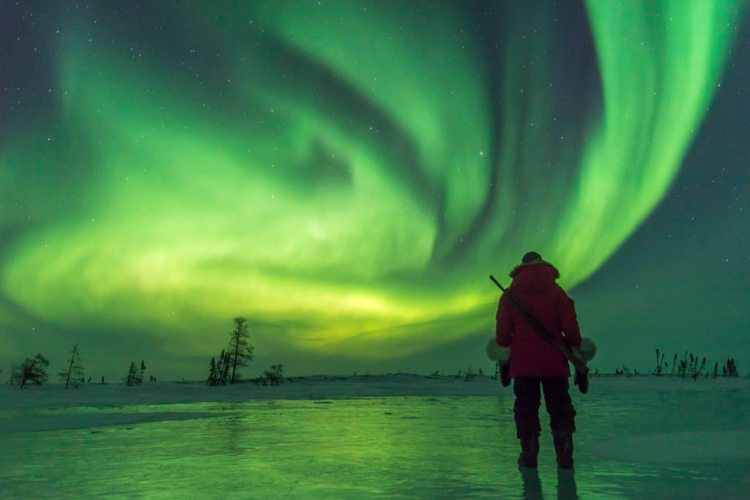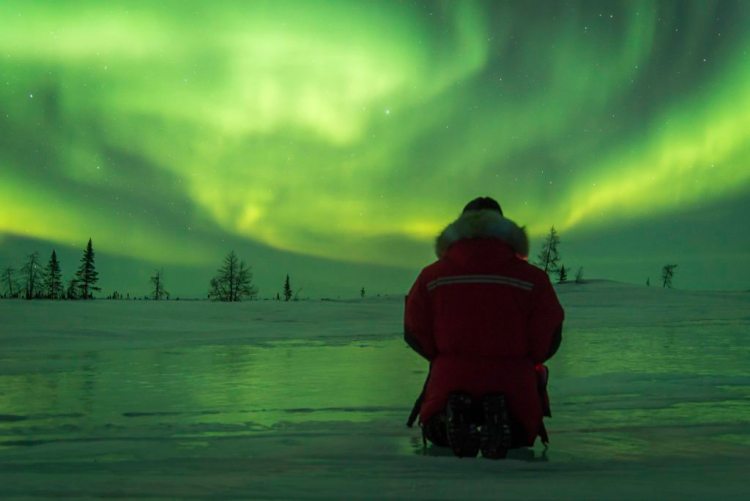 When setting out to view wildlife in their natural habitat, and with variable weather and conditions in the North, every departure is different. By the end of this expedition, Françoise reflects that "this year was amazing!".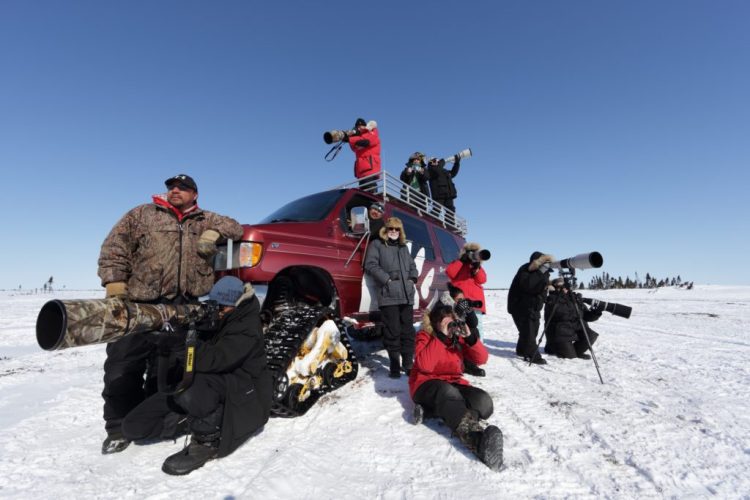 We can't wait to see what's in store next year!
Want to experience polar bears and cubs for yourself?
Contact us today to start planning your adventure!