November 28, 2019
Travelling to the Arctic is an exciting and memorable adventure that gets us out of our daily routine. That's the fun of adventure, trying new things and being somewhere you're drawn to and want to explore.
The 'Spirit of Adventure' is simply the willingness to try new things and retaining a sense of wonder and curiosity. But anyone who's travelled knows that our attitudes shape our outlook and the experience we receive on a trip. George Elliot said it best, "Adventure is not outside; it is within."
Join us as we explore what it means to have the Arctic Spirit of Adventure and how it can lead to the adventure of a lifetime.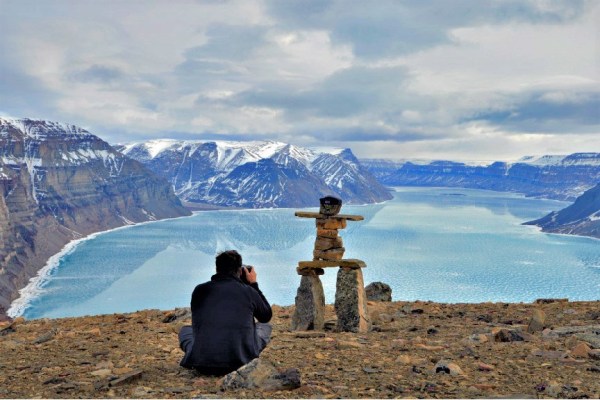 A Chance to Relax and Rejuvenate, There's No Rush
One of the most rejuvenating parts of an Arctic trip is the calm around you and the chance to relax. The Arctic is a beautifully expansive place that is still filled with unspoiled landscapes of wildlife, glaciers and dramatic mountains, sit back and take in the views.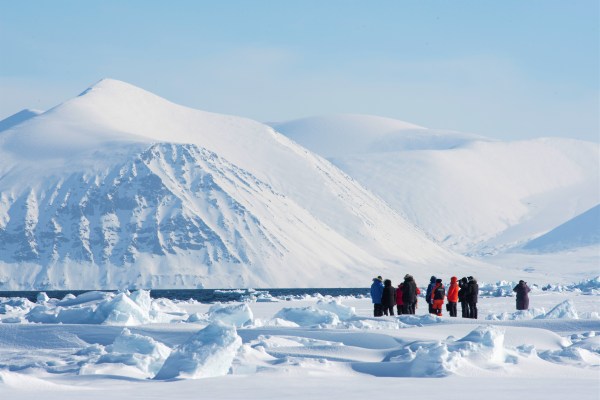 Being in one of the last real wildernesses on Earth means you are on a more natural schedule; animals arrive when they arrive and sometimes there is downtime. The thrill is seeing them appear, waiting and then noticing a narwhal tusk emerge out of the water or a polar bear wanders over a snowdrift.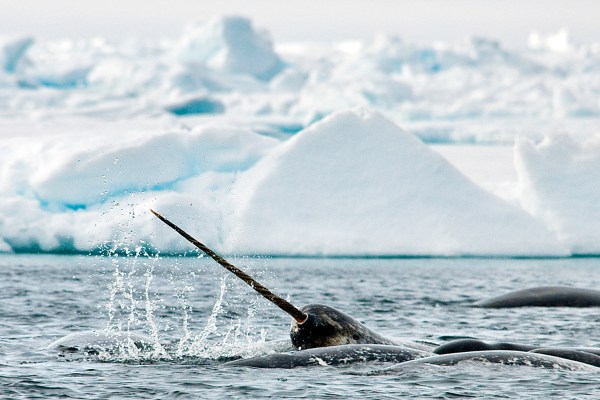 If you ask a professional wildlife photographer what the key is they'll tell you that patience is pivotal to authentic and exceptional photos. You have to be waiting there already when the animal comes if you want natural photos that demonstrate their remarkable behaviours and characteristics, like a playful polar bear cub.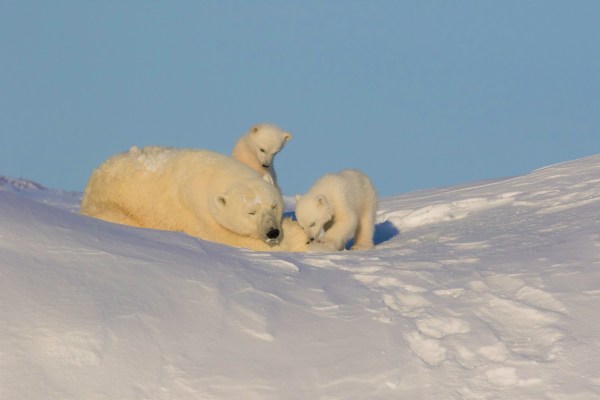 Traveling to locations in the Arctic is nothing like commuting. You will find yourself travelling to get to these breathtaking and exciting locations, sometimes by traditional qamutik pulled by snowmobile to the floe edge and in the summer by boat exploring the coastline for bears. Take the time to look around and really absorb this dramatic landscape, people travel across the planet for these views of such a unique place.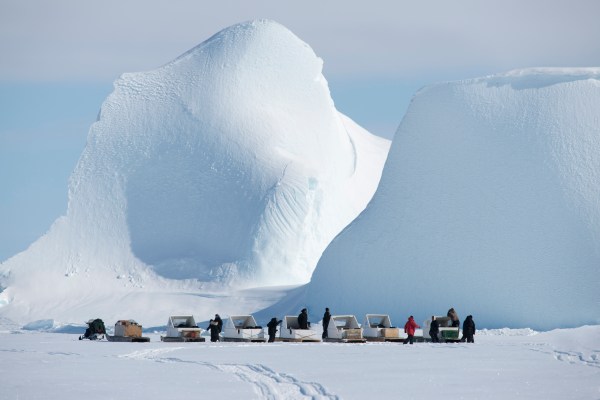 When you're at a location take advantage of the downtime. Perhaps you're at the floe edge waiting for migrating whales to pop up, this is a great time to slow things down and enjoy the calm. We often find it hard to read a book with so many distractions, but this is a great time to read that novel you've been putting off or enjoy a laugh with fellow travellers.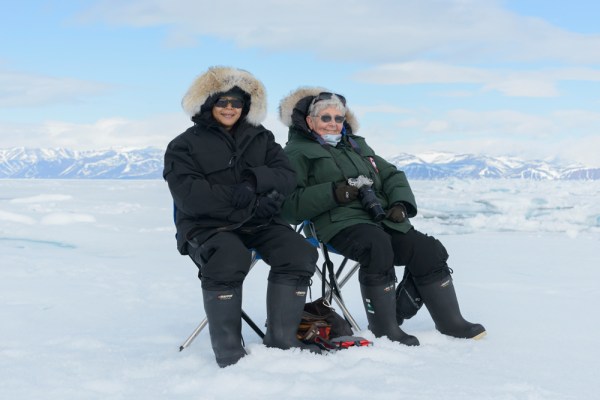 Plans Are Fluid, Go With The Flow
The Arctic is a dynamic environment and polar travel means understanding that plans can change but your guides always have your best interests in mind. That can mean mitigating plans around certain weather but also to have a more pleasant experience.
Weather can vary in the Arctic and our goal is always to provide a safe and enjoyable experience. Flights may get delayed or you might travel to a different location from the day before due to impending weather but that's the nature of travelling to such an exciting destination.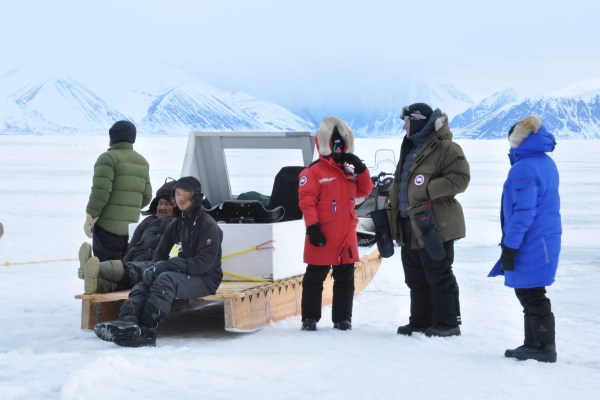 You may, for example, go to the bird cliffs a different day than planned because low clouds may take away from the experience, or a particularly windy day may mean exploring the land for polar bears instead of going to the floe edge if whales are hiding under all the waves. Our plan is always to provide the best experience the conditions allow, and we always have your best interests in mind.
Trying New Things, Embrace The Unfamiliar
One of the most memorable and stimulating parts of travelling is the chance to try new things. Have you ever tried an Arctic staple like the delicious fish, Arctic char? Or are you adventurous enough to try muktuk, whale blubber?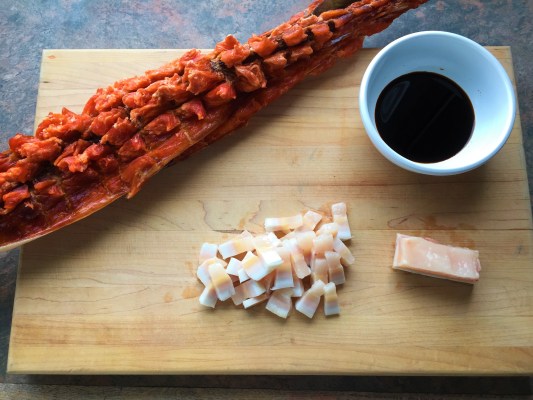 The spirit of adventure often leads people to unique places and new experiences, which can be unfamiliar. You may shower less than usual or you may be waking up at a different time. Take advantage of this new routine. Remember, it's only momentary and you'll be back to your usual lifestyle again soon.
People can plan a list of 'must-try' goals in these far-flung locations because they're full of new experiences and customs. One of the most engaging things about the Arctic is the Inuit culture and their traditional knowledge that dates back hundreds of years.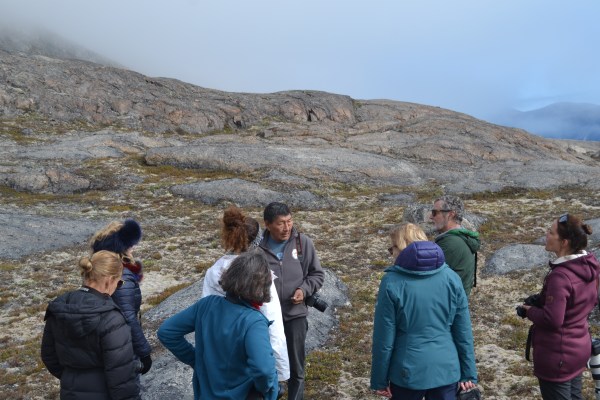 So much of Inuit culture comes from the natural ecology, something lost to so many modern lives. It offers new perspectives on moral challenges and lessons built from situations continually faced. The gift of oral traditions is how engaging and informative they can be to hear.
Most polar travellers are already worldly adventurers who are fascinated by new places and the people. Talk with your Inuit guides and hear what life is like in the Arctic from them. We rarely hear authentic opinions on the issues that people from the north face. This is an incredible opportunity to gain a new perspective from people we don't interact with every day.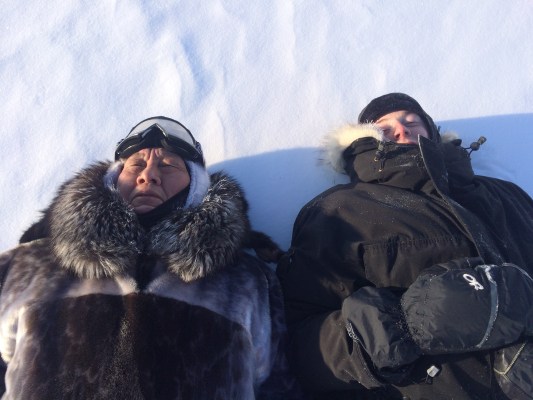 Like-Minded People Make Great Friends
The spirit of adventure might lead you somewhere friends and family aren't as excited to see, this shouldn't hold you back! Our small group sizes make it simple to meet everyone.
Our trips are a wonderful way to experience the Arctic in a group or as a solo traveller because you will be with people who want to be here just as much. Adventure travellers make great companions because they love to explore and are so friendly.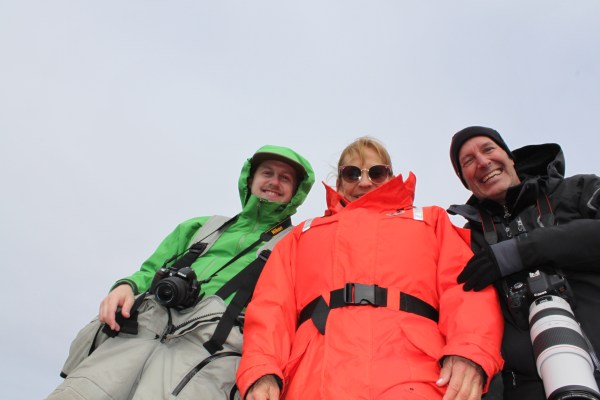 You'll have more in common with the people around you than you might think. It may surprise you how easy it is to make friends on a trip because you share a passion, adventure.
Travelling with like-minded people is great because everyone is on the same pace. They are excited to go see amazing animals, not sleep in. They come back to camp full of exciting stories from the day because they're making the most of their experience. It's amazing hearing all the stories and jokes being told over dinners and into the night.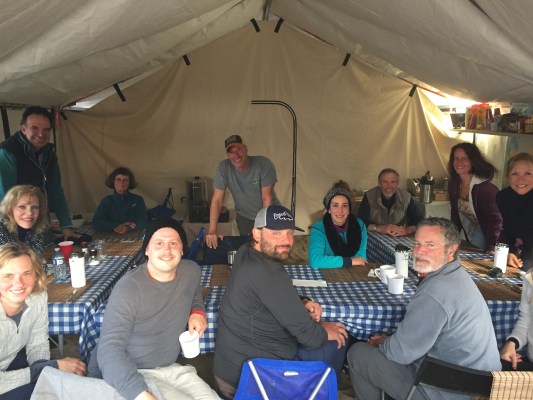 Bring Home The Spirit of Adventure
One of the greatest things about an adventure is the memories and stories you'll bring home. You may be the only person you know who has been to the Arctic so people will be looking to you to tell them about this bucket list destination.
Try and remember all the highlights, with tons of incredible activities and moments, like seeing a glacier and icebergs or a narwhal in person, friends and family will be excited to hear about your adventure. Friends may be surprised to hear it was warm enough you wore a t-shirt during the summer safaris, and family will certainly be excited to see your photos.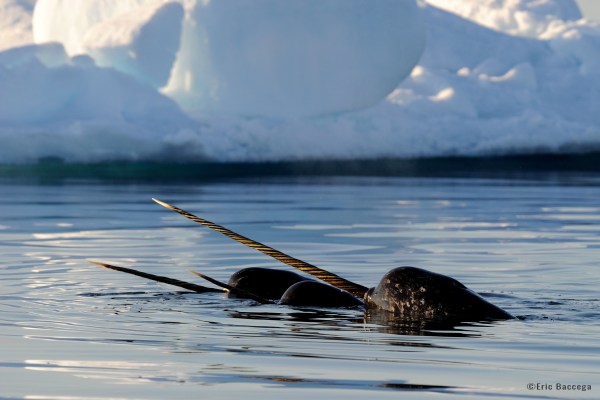 You're now an Arctic ambassador so you may have a new perspective from seeing this remote ecosystem, you may feel more attached to the Arctic environment and the animals there. Stay inspired, continue your learning and exploring.
We believe that there are two kinds of people, those who have never been to the Arctic and those who are trying to get back. The Arctic is such an unbelievable adventure there's always more to see. Come see the Arctic in a new season, witness new animals. Keep up your spirit of adventure!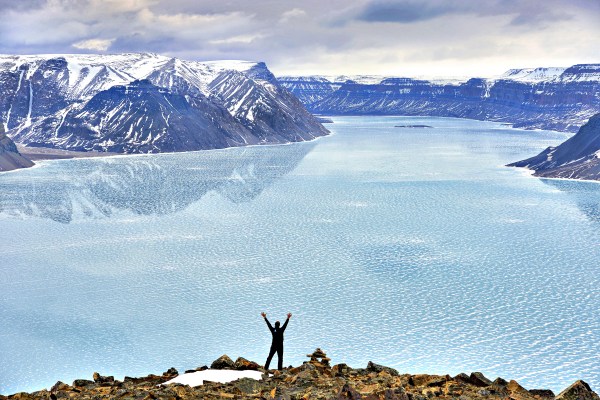 Experience The Arctic On A Safari
Get chances to view elusive Arctic wildlife and experience the majesty of the Arctic on safaris almost year-round. View all Arctic Safaris here.
Ready for adventure? Contact our Arctic Travel Advisors to book.
Are you still curious about the many wonders of the Arctic or looking for more interesting content then explore more blogs here!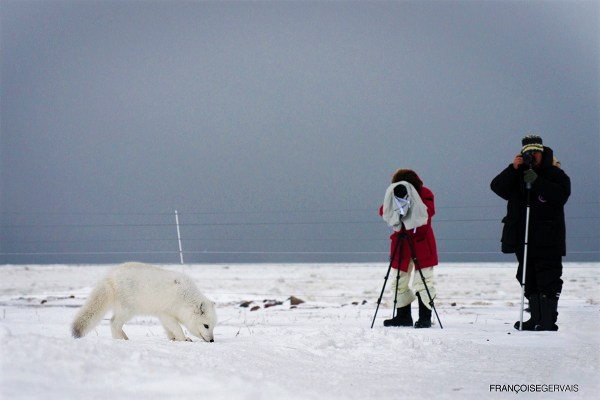 By: Mat Whitelaw