December 31, 2022
Today is New Years and that means making plans for next year. One of the most exciting things to plan are our vacations and building a bucket list you can accomplish this next year.
The good news is that Arctic Kingdom specializes in helping you achieve your bucket list goals. Our safaris offer the chance to see the rarest animals on Earth and filled with once-in-a-lifetime activities that you can do only in the Arctic.
Come find out all the bucket list events you can experience on an Arctic Safari in the new year.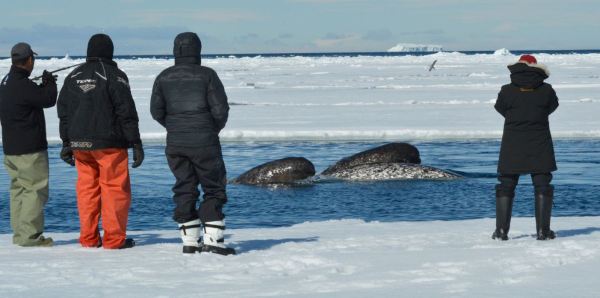 Seeing Exotic Wildlife
With over 20 years of providing Arctic adventures we have learned a lot about the best places to see some truly special things. But getting the chance to see some of the animals that only live in the Arctic is unforgettable.
Each of us can still remember seeing our first polar bear or whale. It was a moment of joy and excitement and provide that experience to our guests is our passion.
Explore the different wildlife you can see on all of our Arctic Safaris and find out more about each trip.
Polar Bears
Polar Bear Mother & Newborn Cubs
This trip takes you to the polar bear denning habitat of Wapusk National Park. This is the largest denning area for mothers giving birth. This is your chance to get to see and photograph newborn polar bear cubs in the first couple weeks of leaving their maternity den.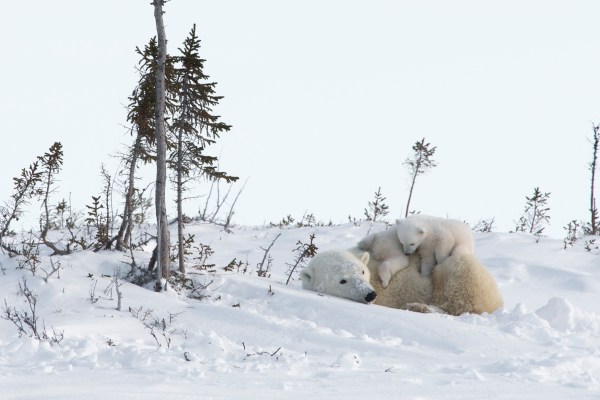 Spring Polar Bears & Icebergs of Baffin Safari
Travel to the northwest Baffin Island and explore the frozen world where polar bears walk among icebergs and rest atop snow mounds. Here you can see solo polar bears or mothers and their cubs.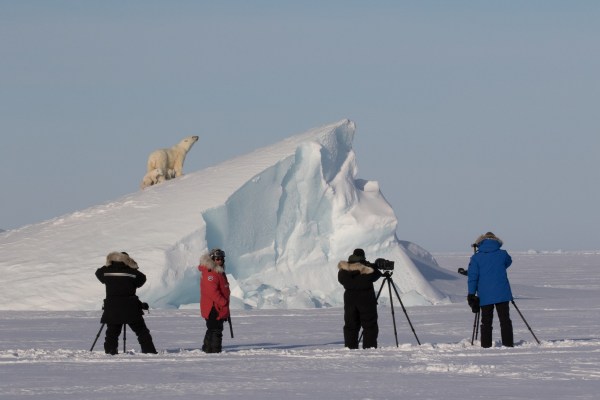 Narwhal & Polar Bear, A Floe Edge Safari
Even though this trip focuses on seeing narwhal, it is also a great chance to see polar bear exploring the hillside while you travel to the floe edge.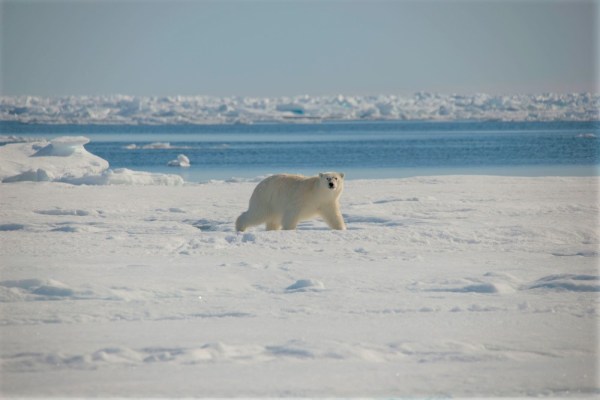 Polar Bears & Glaciers of Baffin Island
Enjoy the warmer weather of summer as you explore Baffin Island's coastline by boat and visit known polar bear locations. Find them resting along rocky beaches or wondering across hillsides. If you're lucky you might catch a polar bear swimming!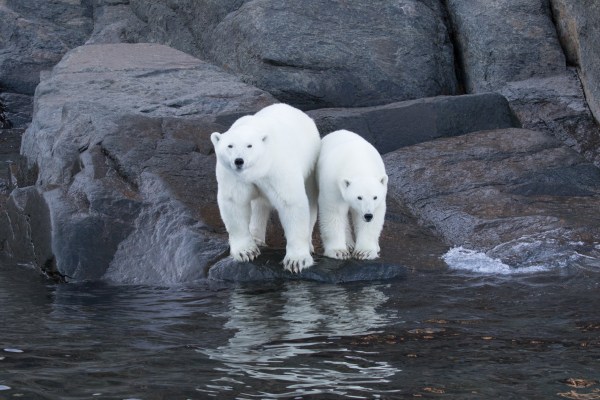 Take a chartered plane to our polar bear cabins located next to a beach on the edge of the tundra. Perfectly situated along the route of the Hudson Bay's polar bear migration. Watch as polar bears walk nearby and take remarkable up-close photos.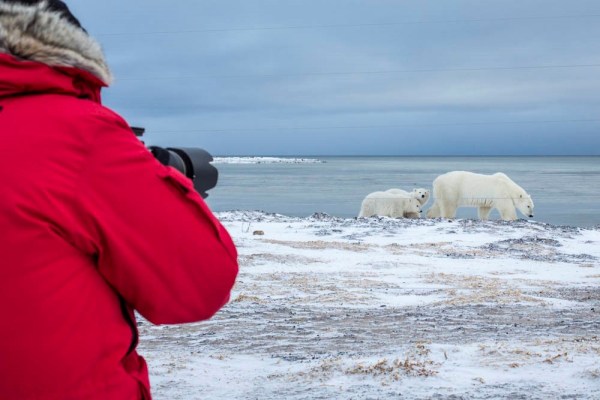 Arctic Whales
Narwhal & Polar Bear, A Floe Edge Safari
This trip can seem like it has it all since it has polar bears and narwhals but if it couldn't get any better, this trip also is known for beluga whales appearing too. We invite you to stand right on the floe edge while narwhal and beluga whales migrate right past. Witness the narwhal's famous tusk as they burst out of the water.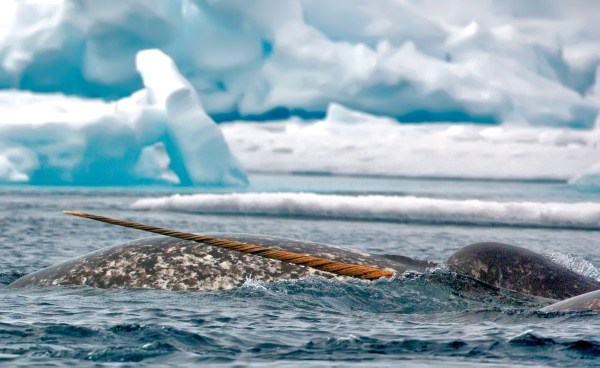 Polar Bears & Glaciers of Baffin Island
This trip takes advantage of the open Arctic water to explore coves looking for polar bears but also travelling to well known bowhead whale sites. The bowhead is a colossal whale that lives year-round in the Arctic and can live to 200 years old.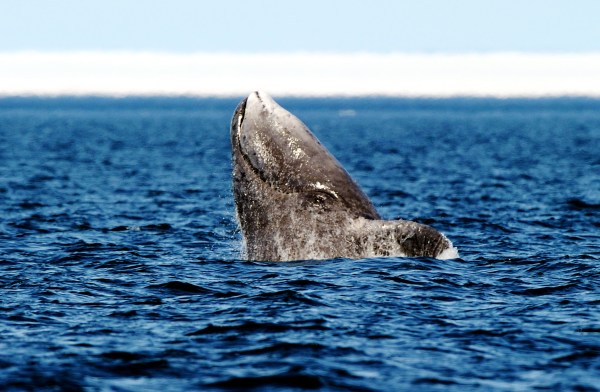 Arctic Foxes
Polar Bear Mother & Newborn Cubs Safari
Arctic foxes can travel incredible distances over the year and can often be found roaming the tundra. They are known to follow in the tracks of predators like polar bears in the hopes of getting their leftovers so that means you might even get a photo of them together.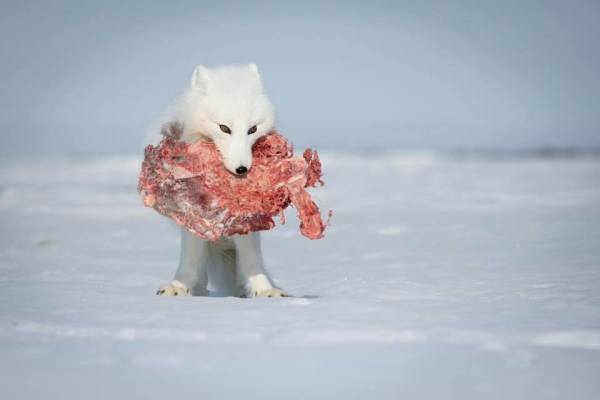 Polar Bear Migration Fly-In Safari
Our secluded cabins seem to attract Arctic fox when they're in the area. They are curious creatures and have been spotted wondering through the camp. Not to worry, they are as friendly as a kitten are don't mind being photographed.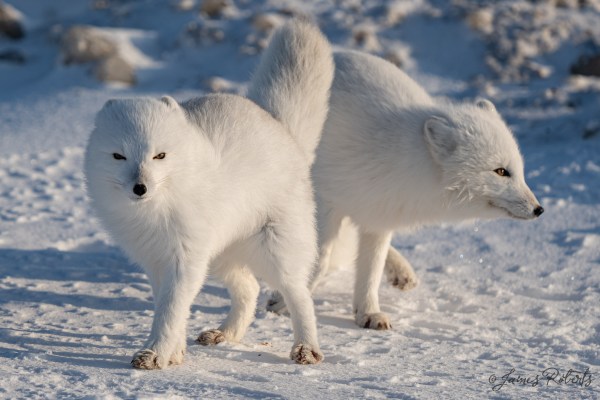 Experience The Arctic On A Safari
Get chances to view elusive Arctic wildlife and experience the majesty of the Arctic on safaris almost year-round. View all Arctic Safaris here.
Ready for adventure? Contact our Arctic Travel Advisors to book.
We now have a Gear Shop where you can browse some of the best outdoor clothing and equipment to buy or gift to friends and family.
Are you still curious about the many wonders of the Arctic or looking for more interesting content then explore more blogs here!
By: Mathew Whitelaw