May 27, 2021
Do you have a group looking for a once-in-a-lifetime experience? Imagine seeing polar bears during the day and looking up at northern lights at night!
We know that one bucket list goal makes a good vacation but filling you trip with them is the best vacation. Our expertise means that we are able to offer you private departures on any of our wildlife safaris or the chance to create a customizable Arctic Tour.
The one question you have to answer is, "what am I looking for?"
The Wildlife
Polar Bears
As the premier polar bear tour company, we understand the thrill of spotting a wild polar bear roaming the stunning Arctic landscape. You may have seen pictures or videos before, but their size and grace may surprise you.
Working with our team of Inuit guides, who know the area and animals better than anyone, we will provide safe and exceptional opportunities to see and photograph polar bears in their natural habitat.
Explore some of our Polar Bear Tours here.
Narwhal Whales
Known to be one of the most elusive animals on Earth, our land-based and small group narwhal tour provides some of the most intimate opportunities to see them burst from the water. You will not have to fight for space as you watch or film them.
Narwhal swim in pods as they migrate past Baffin Islands floe edges so when they appear it is often in large numbers. Our land-based tour means that we do not put motors in the water and won't disturb them as they swim past your group.
Explore our Narwhal & Polar Bear, A Floe Edge Safari here.
Arctic Phenomena
The Northern Lights
The Canadian Arctic is one of the best places to see the northern lights. This breathtaking display can fill the sky with dancing ribbons of green, blue, and even purple. Seeing them in person is worth a trip to Baffin Island since it is more accessible than you might have thought.
Since you are already in the Arctic on our Arctic Tours you already have fantastic chances of seeing the aurora borealis from your camp, especially in the Spring Winter and Fall when the nights are longer and a little darker. After a day of polar bear tours, you may just look outside your tent or cabin and see the dazzling show above.
For our safaris where you might also see the northern lights explore:
Spring Polar Bears & Icebergs Safari
Polar Bear Migration Fly-In Safari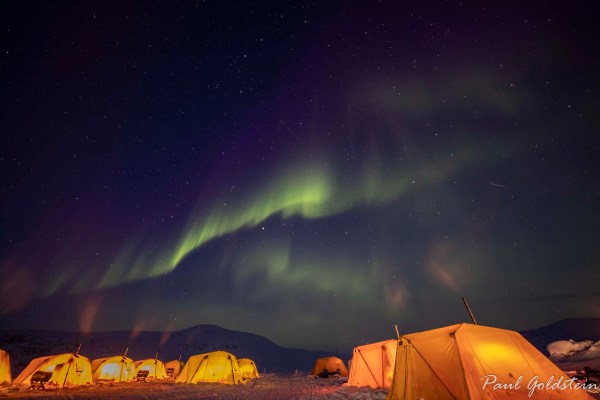 The Midnight Sun
You may still see the northern lights during the summer depending on your latitude. Above the Arctic Circle is an annual phenomenon that can make your summer vacation even better, the Midnight Sun.
This happens when the sun never fully sets but remains above the horizon. Watch as the sun seems to circle around the sky without disappearing meaning that you will have more time for each day's adventure and Arctic Tours.
Travel above the Arctic Circle and experience part of the Midnight Sun on our:
Polar Bears & Glaciers of Baffin Island Safari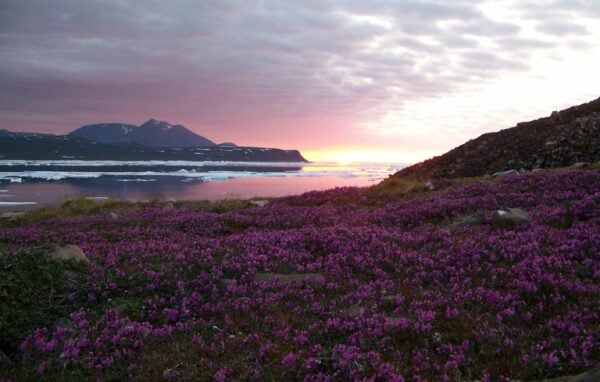 Private Journeys
If you have a group interested in one of our Arctic Tours than work with our team to book a private departure where you will receive you own accommodations, dedicated on-site staff, and include add-ons to make the trip more memorable.
Is there is somewhere you want to go or wildlife that we did not mention? Work with our friendly team to build a customizable Private Journey. Make your dream vacation a reality.
eady for adventure? Contact our Arctic Travel Advisors to book.
Are you still curious about the many wonders of the Arctic or looking for more interesting content then explore more blogs here!
By: Mat Whitelaw