October 30, 2018
Nothing compares to witnessing a polar bear, the world's largest land predator, in its natural environment. The sheer power and grace of these magnificent animals are simply awe-inspiring. The experience becomes even more profound when you witness intimate moments first-hand as they navigate the icy terrain.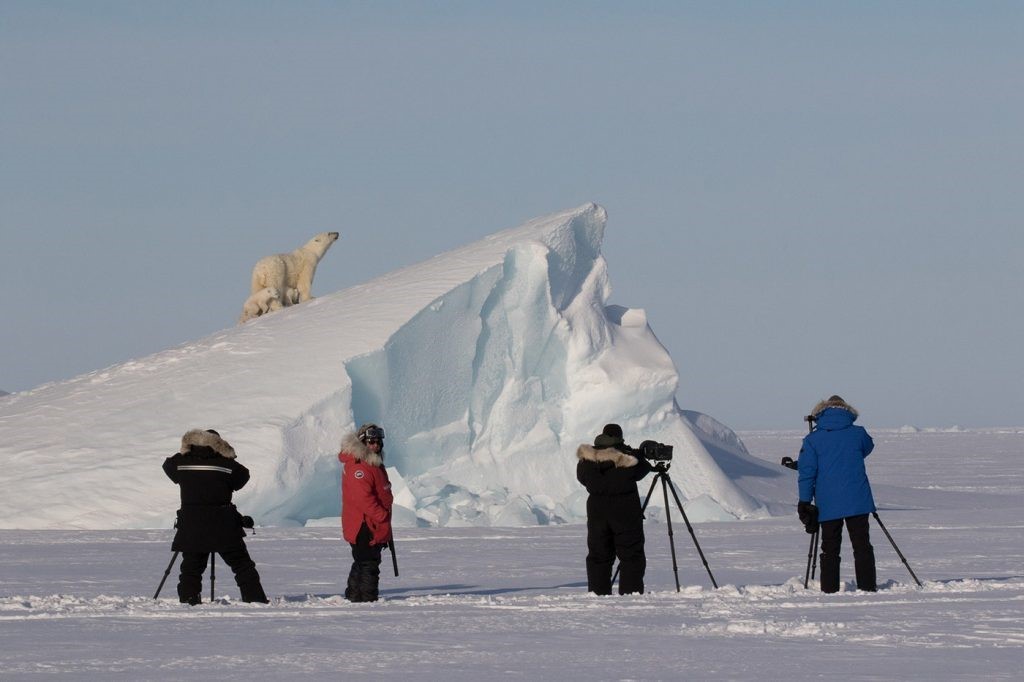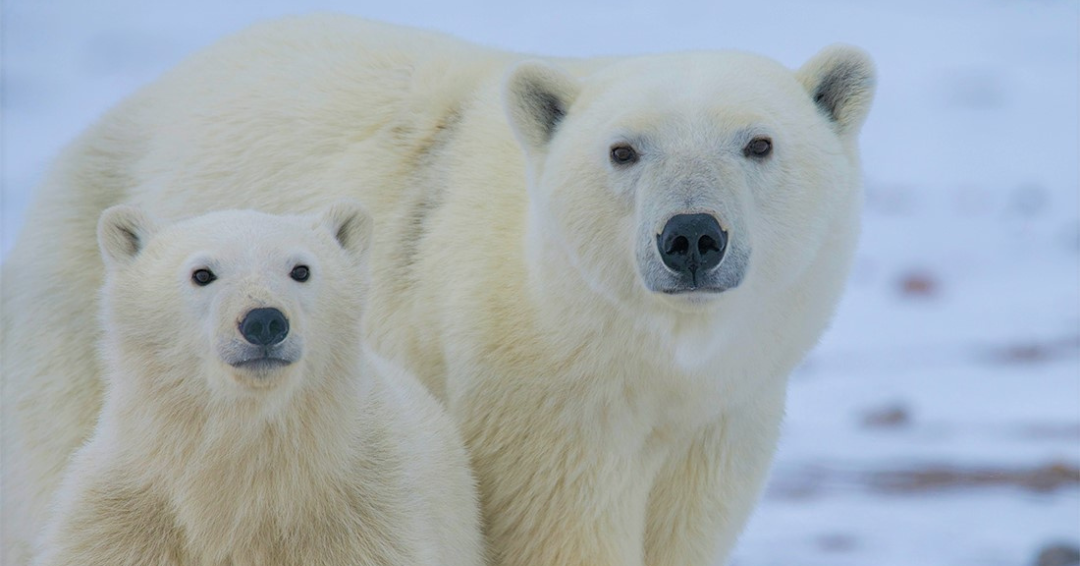 A polar bear safari is a once-in-a-lifetime adventure you will never forget, and it can be yours with Arctic Kingdom. In this blog, we'll talk you through the different polar bear safaris we offer and how we ensure safety during these exhilarating experiences.
Seeing Polar Bears:
Where to Go, When and How Much it Costs
The Arctic stands tall as one of the last unspoiled frontiers on our planet. Encompassing a staggering 60% of the world's polar bear population, Canada's Arctic region presents a golden opportunity to witness these magnificent creatures in their natural habitat.
Your chances of seeing polar bears increase when you visit locations that fall in the path of their migratory routes. We've meticulously researched and scouted these routes with the help of local Inuit communities. Prepare yourself for a breathtaking journey that promises to be an experience of a lifetime.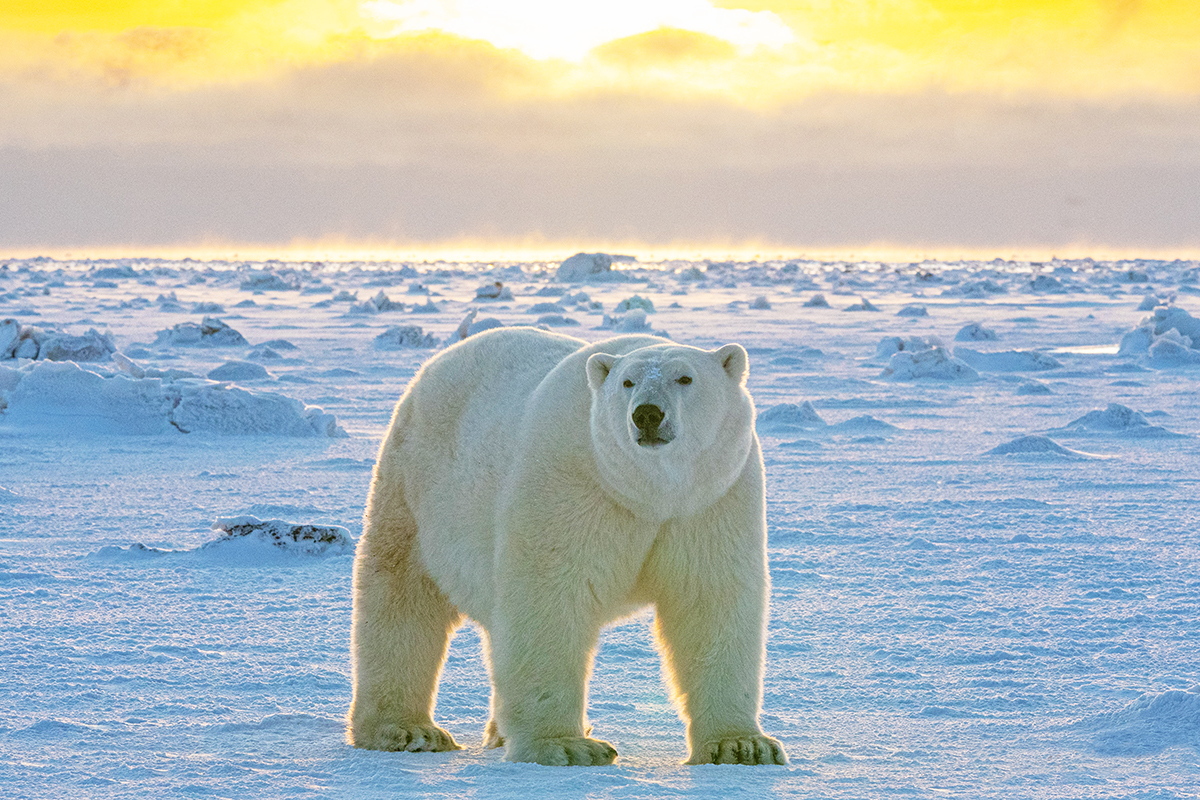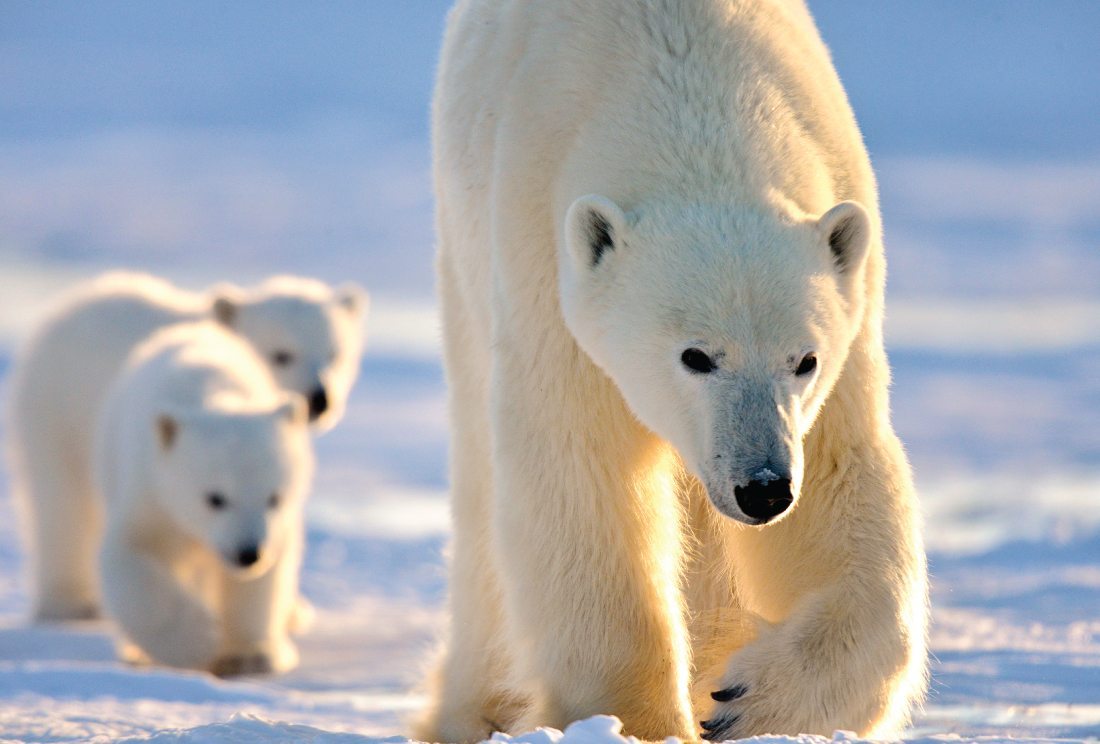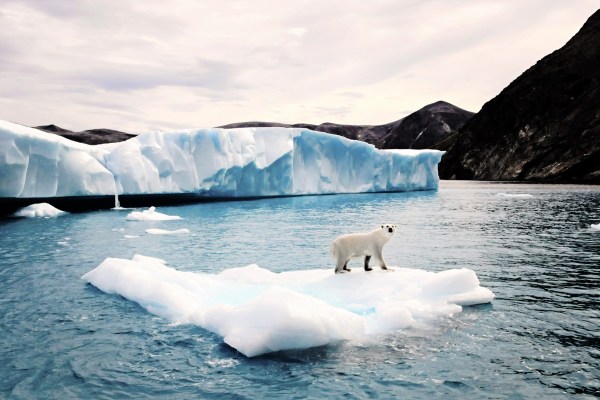 Polar Bear Safaris in Western Hudson Bay
The Arctic tundra, a sweeping and expansive landscape, is a photographer's paradise. With its flat terrain and uninterrupted views, you can spot any movement on the horizon. When capturing the essence of the polar bear, there's no better place than the western shoreline of Hudson Bay.
Polar Bear Migration Safari: October to November
In October and November, polar bears roam the west coast of Hudson Bay as they wait for the ground to freeze. We call the location of our Polar Bear Migration Fly-In Safari "polar bear alley," as it offers some of the most reliable polar bear encounters every year.


Polar Bear Safaris
on Baffin Island
Venturing above the Arctic Circle to Baffin Island is a breathtaking option for witnessing polar bears from March to August. The expansive landscape, dotted with towering mountains and colossal icebergs, sets the stage for capturing the King of the Arctic in all its glory.
While western Hudson Bay offers up-close encounters, Baffin Island presents a rare opportunity to capture polar bears amidst stunning backdrops that highlight their natural habitat.
Spring Polar Bears & Icebergs of Baffin Island - March to April
Imagine the sheer scale of the Arctic, where a polar bear appears minuscule beside an iceberg. Guests on the Spring Polar Bear & Icebergs of Baffin Safari relish the chance to photograph polar bears and cubs scaling icebergs and lounging on vast sea ice.
Narwhal & Polar Bear, A Floe Edge Safari: May to June
From May to June, viewing polar bears at the floe edge — a dynamic marine ecosystem that attracts all Arctic wildlife — is an experience that's unlike any other. On the Narwhal & Polar Bear Safari, travelers aim to witness polar bears, seals, narwhals and more on one incredible trip.


Polar Bears & Glaciers of Baffin Island: August
Polar bear photography typically features snow and ice, but did you know that you can also spot them in summer when the temperatures rise and the ice melts away? Tours like Polar Bears & Glaciers of Baffin Island provide ample opportunities to witness these majestic creatures roaming the coasts and taking a dip in the ocean.
Polar Bear Safari
in Wapusk National Park, Manitoba
Wapusk National Park is a mesmerizing wonderland of natural beauty and incredible wildlife. This vast park is located in the remote northern region of Manitoba, Canada, and boasts a stunning coastline along Hudson Bay. It's home to one of the world's largest concentrations of polar bears.
The park's diverse landscape is characterized by vast tundras, towering boreal forests, crystal-clear rivers and sprawling wetlands, all providing an ideal habitat for abundant wildlife.
Visitors to Wapusk National Park can see polar bear mothers and their newborn cubs emerging from their dens and caribou, wolves and Arctic foxes roaming freely across the landscape.
Polar Bears Mothers and Newborn Cubs Safari: February to March
Wapusk National Park is renowned for being one of the best places in the world for a polar bear safari, as there's a strong chance you'll witness polar bear mothers and their newborn cubs. The park is located near the coast of Hudson Bay and provides an ideal habitat for the bears to den and give birth during the winter months.
As the sea ice breaks in early spring, the mothers emerge from their dens with their cubs and venture out to the shoreline to hunt for food. Witnessing this intimate moment between a mother and her cubs is a once-in-a-lifetime experience unique to Wapusk National Park and made available to you by Arctic Kingdom.
Polar Bear Safari
Recap
Location: Western Hudson Bay
Location: Baffin Island
Location: Wapusk National Park, Manitoba
How to Approach Polar Bears Safely at Ground Level
If you're an avid photographer, there's no better way to capture the essence of a polar bear than from ground level, making a land-based polar bear safari your ultimate choice for an up-close and personal encounter.

Approaching polar bears at ground level is an incredible experience requiring caution, patience and respect for them and their habitat. The first rule of approaching polar bears is to keep a safe distance. It's recommended to stay at least 100 meters away from adult polar bears and 300 meters away if cubs are present. This ensures not only your safety but also the safety of the bears.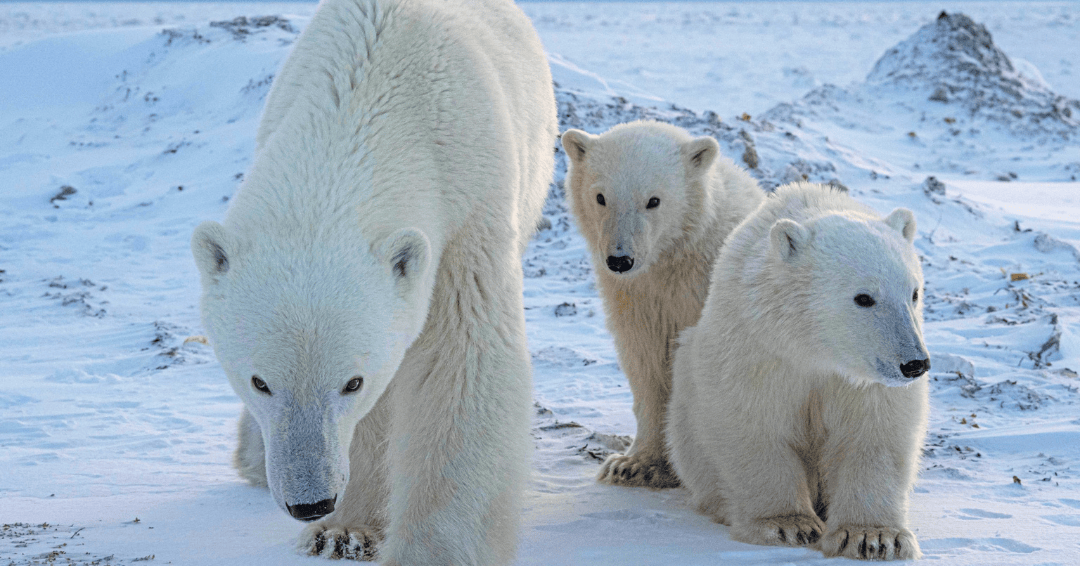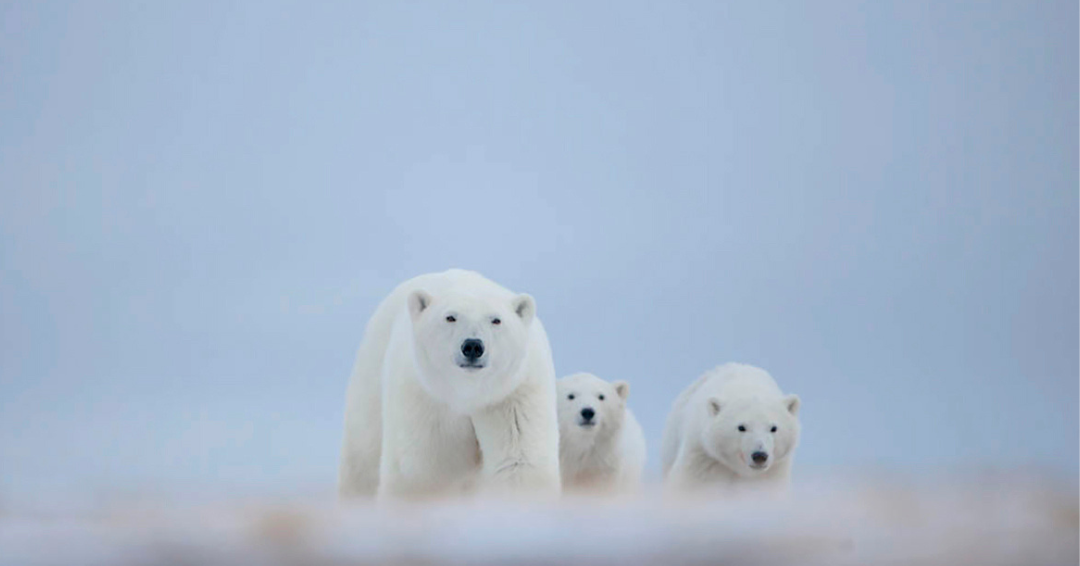 To get closer to the cubs, it's important to follow the guidance of expert guides and naturalists who understand their behaviors and tendencies. When approaching cubs, it's crucial to maintain a quiet demeanor and avoid sudden movements. Cubs are naturally curious and may approach you independently, but it's important to let them come to you.
How Much Does a Polar Bear Safari Cost?
Embarking on an adventure to witness the polar bears in the Arctic is an investment in a once-in-a-lifetime experience. The cost can vary depending on the type of polar bear safari you choose. It's important to remember that you're not just paying for a trip — you're investing in a journey that'll leave you with lifetime memories.

With packages ranging from budget-friendly to ultra-luxury, you can choose the perfect expedition that fits your preferences. Expert guides and naturalists are on hand to share their extensive knowledge and provide an immersive educational experience. Top-of-the-line equipment is provided, ensuring you capture the best possible photographs of these magnificent creatures.
Want to Experience a
Polar Bear Safari
?
Whether you've already traveled on an African safari or seek a unique wildlife experience, a polar bear safari is an incredible adventure. Learn more about viewing polar bears in the Canadian Arctic here.
By: Mat Whitelaw